Owning 3,260km of coastline stretches across many provinces with more than 4,000 islands. The beautiful country of Vietnam is famous for island tourism, attracting millions of domestic and foreign tourists to seek an annual vacation.
Follow the waves, the cool winds or the green coconut ... find peace in the beautiful islands. Experience interesting sea sports, enjoy delicious seafood dishes made by indigenous people. Find out interesting and attracting things from 10 islands that worth visiting once a lifetime.
1. Phu Quoc Island
Once voted as one of the three most beautiful tourist destinations on the National Geographic tourism site, the top 10 most beautiful tourist destinations in Asia and recognized by UNESCO as a world biosphere reserve in 2006.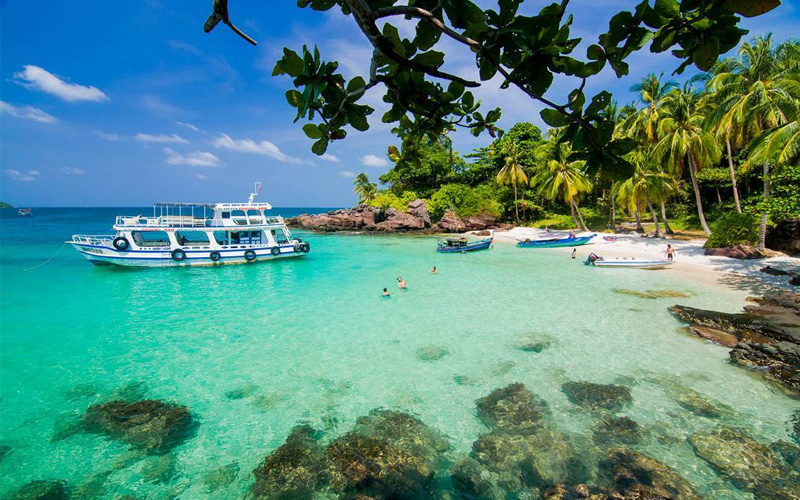 It is widely known as Dao Ngoc (pearl island) with more than 22 islands, large and small, with sloping terrain with 99 hills covered with green forest trees. Phu Quoc owns many beautiful beaches such as Bai Sao, Bai Dai and fine sandy beaches, green coconut trees and various types of seafood such as jumping snail, herring, and cobia.
2. Cu Lao Cham islet
Recognized by UNESCO as a Biosphere Reserve in 2009, Cu Lao Cham also has a mean of historical and cultural heritage associated with the formation and development of Hoi An commercial port. It belongs to Tan Hiep island cluster in Hoi An city, consisting of 8 large and small islands surrounded by: Hon Lao, Hon Dai, Hon Mo, Hon Mo Mother, Hon Con Con, Hon La, Hon Tai and Hon Ong.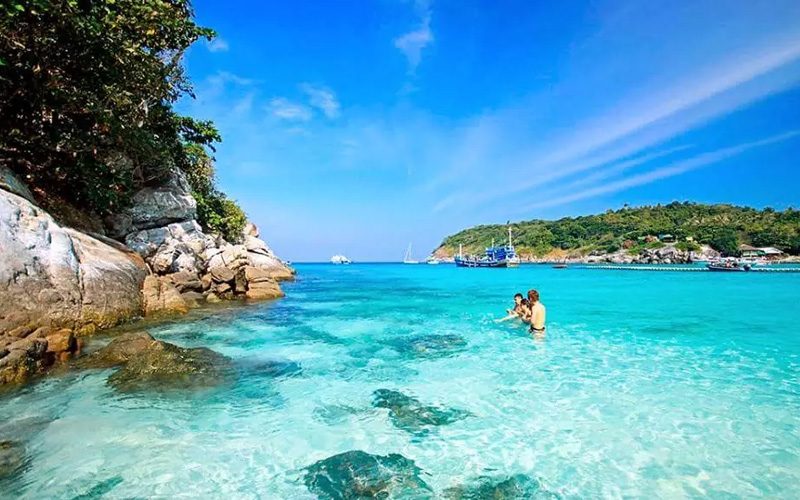 Cu Lao Cham possesses a poetic beauty with green beaches, sunshine like Lang beach, Huong beach, Chong beach or Xep beach likened "Hawaii of Vietnam". Experience the walk under the sea watching corals with snorkeling, check-in to the multicolored corals, the beautiful fishes that nothing more amazing.
3. Binh Hung Island
As a pearl island of Khanh Hoa province, Binh Hung is one of three islands in Tam Binh in Cam Ranh deep-water bay. It possesses a natural beauty such as Da egg beach, Hon Cho lighthouse or Nuoc Ngot beach with a fresh water stream flowing across to the sea. In addition, Binh Hung has many interesting discovery places such as Da Dach Cave, bathing in Banana Beach, exploring Deep Cave of Love.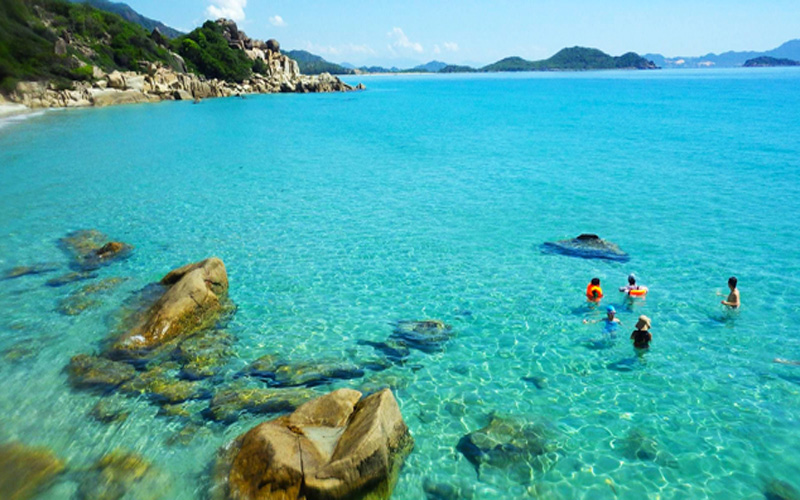 4. Ly Son Island
Ly Son
is also known as Cu Lao Ré, the island retains the remains of five craters formed tens of millions of years ago. After the natural geographical movement, Ly Son owns many beautiful landscapes such as To Vo Gate, Hang Cau, Thoi Lui, Be Island. In addition to Ly Son landscape, there are spiritual places such as Hang Pagoda, Quan Am Dai or some other communal houses.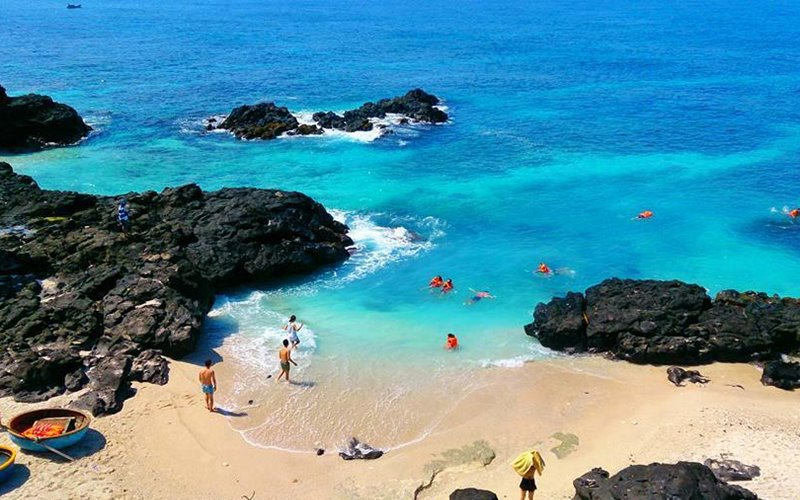 The island district is also famous for the specialty Toi Co Don (lonely Garlic) which brings economic efficiency, fresh seafood such as Huynh De crab, Ta Ma fish ... through the way of processing of indigenous people makes diners most fastidious must fall in love.

Read more:

5. Binh Ba Island
Dropping amidst the emerald green waters, diving and watching beautiful coral reefs just for one not two or relaxing fishing under the trees ...if there is an anywhere better than Binh Ba Island in Khanh Hoa Province. Famous for Bai Nha Cu Beach, Bai Chay or Bai Nom places hold the soul of visitors who has came to this place.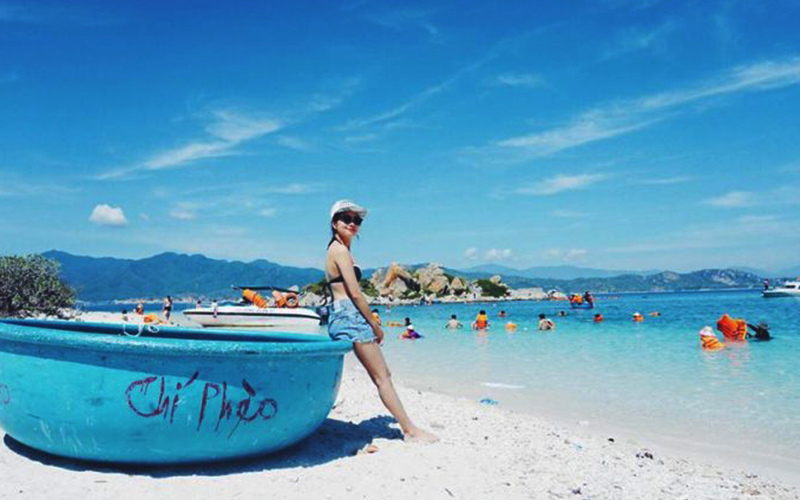 6. Nam Du Island
Since being known until now, Nam Du island has never been ending hot with enthusiasts of travel. Unlike Phu Quoc, Nam Du has a wild character that has not suffered any change from tourism development. This place has many interesting places to play, discover such as: Bai Ngu, Hai Dang Nam Du ...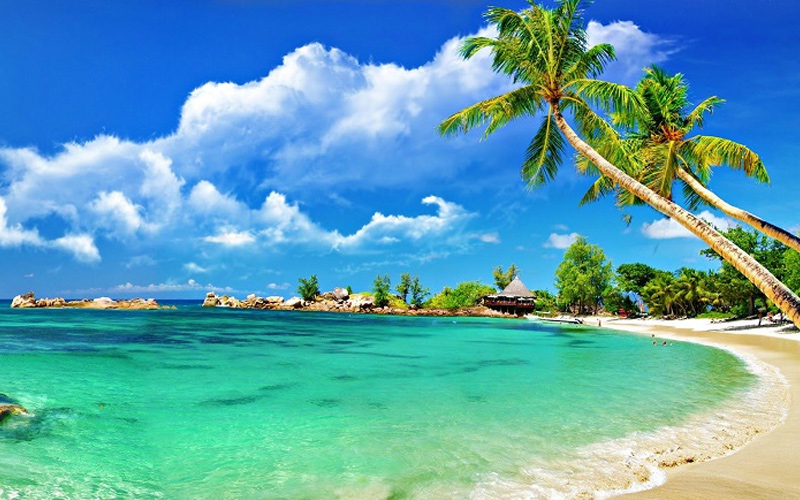 7. Cô Tô Island
As one of four island districts of the Nothern region, Co To island in Quang Ninh province is a very developed area of sea tourism. To Co To island, there are many places to experience and discover such as visiting Hong Van port, Van Chai, Cau My beach or discover Co To Con, a small uninhabited island with very primitive landscape very pretty.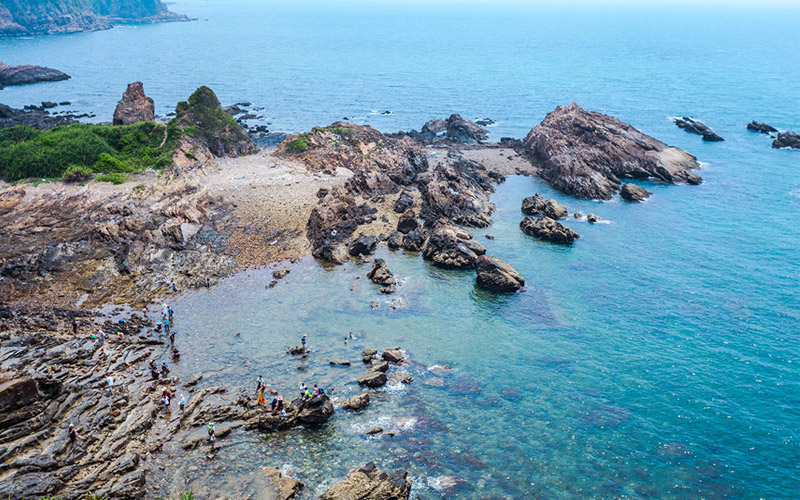 8. Con Son Island
97 nautical miles from
Vung Tau
coastal city, Con Son Island or also called Con Dao is a famous tourist destination with the majority of the landscape remaining beautiful wild. Not only owning the landscape, Hang Duong cemetery in Con Dao has many historical meanings of the country's resistance. Here visitors can drop themselves between the wild nature in Dam Trau beach or Bay Canh, enjoy peace in the land of the country's wind and waves.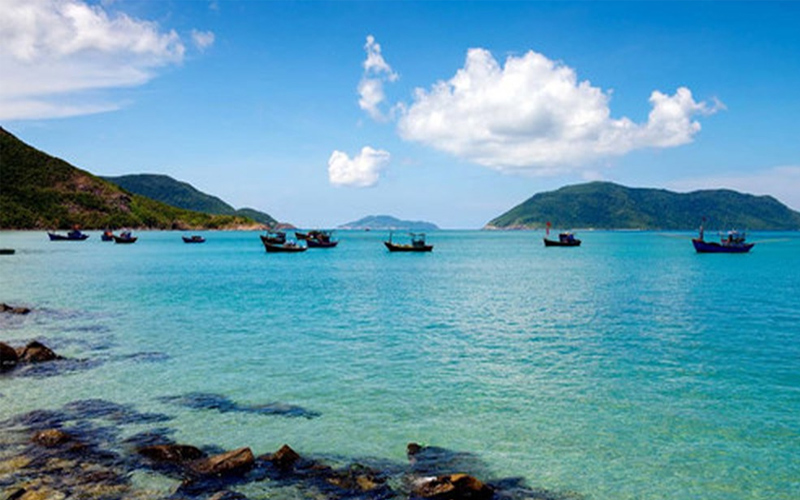 9. Phu Quy Island
As one of two island districts of the central and sunny land, Phu Quy Island in Binh Thuan province. The land between the immense ocean that was exploited very early still retains many historical relics such as Linh Quang Pagoda, Temple of the Lady of Ngoc ... In addition, visitors will also experience sightseeing mountains at the Cao Cat mountain, Cam mountain...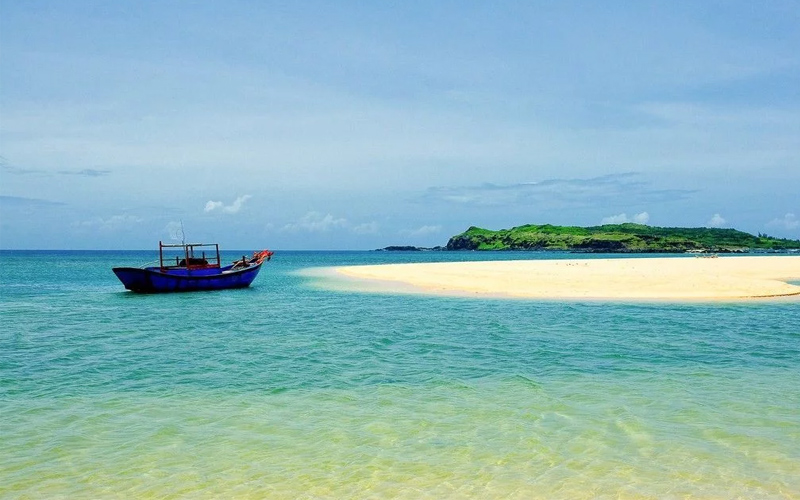 10. Ba Lua archipelago
Ba Lua Archipelago consists of 3 large islands: Nhum Ba, Hon Ngang and Hon Heo in Kien Giang province. The islands are famous for the tide up and down to reveal a very beautiful shallow beach, each water down you can move back and forth between islets without any swimming support.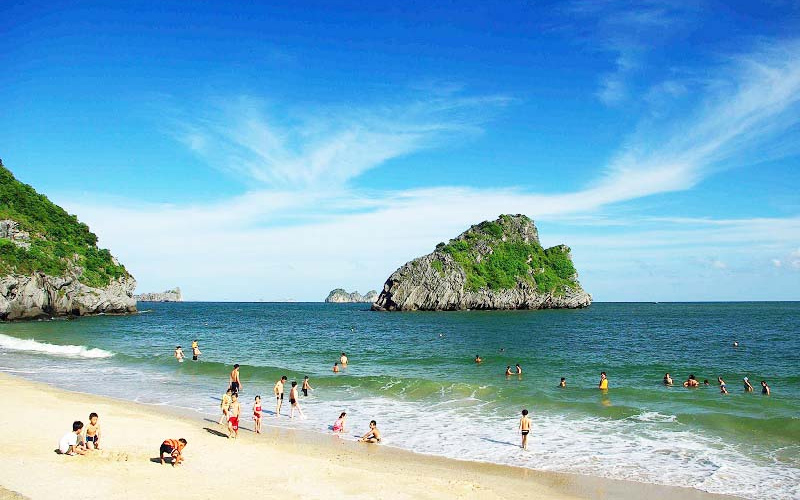 Amid the vast ocean of the S-shaped land, the sea and island became nostalgia that every tourist who once set foot on 10 beautiful islands wanted to return. The green water current and fine sandy beaches, cool breezes from all sides looking for to make the impulse of romantic souls are also fell in love with the sea of green coconut trees.

You may also interest:

10 tourist islands you should visit in Vietnam
Reviewed by
Duy Khiêm
on
July 22, 2019
Rating: