When mentioning Binh Thuan tourism, tourists only think about the beaches in Mui Ne or Phan Thiet but forget about LaGi land - where hold many beautiful and wild beaches attracting tourists. Let's explore 4 beautiful beaches in LaGi for the summer trip below.
Lagi Coco BeachCamp Beach
The first name to mention is LaGi Coco Beach Camp - a beautiful pristine beach in LaGi Town - Binh Thuan Province, 160 km from Saigon. This place is too famous, especially for backpacking devotees. This picnic area includes a beach, campsite and a virtual "paradise" that is extremely popular with teenagers.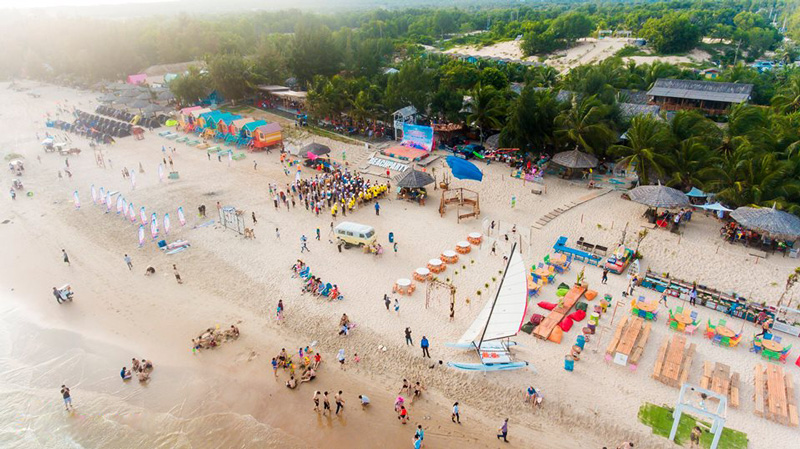 At Coco Beach Binh Thuan, there are bars, restaurants, children's play areas, many areas for you to live virtual and the public toilets are quite clean. There are also interesting recreational activities such as kite surfing, steam boating, kayak sup, scuba diving, cycling, treking, beach volleyball, mini football, or joining the real experience such as drawing nets, fishing, growing vegetables or attending cooking classes, yoga, ...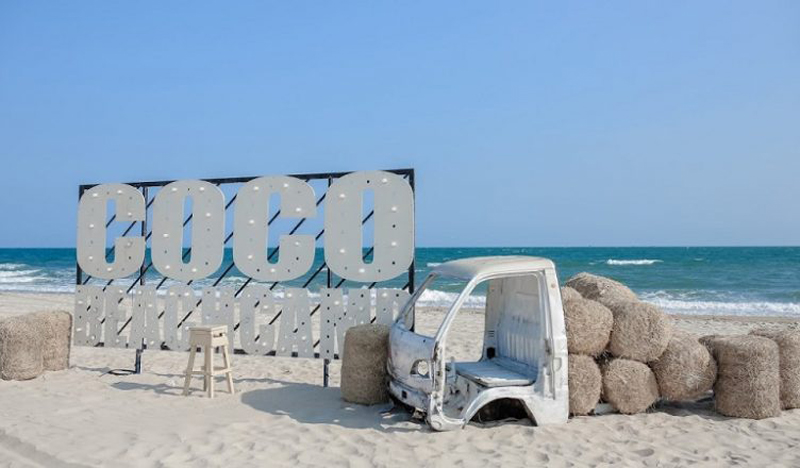 In the afternoon, you can wander to take pictures, coffee, have fun, walk on the beach to inhale the scent of the sea or watch the sunset. If you want, you can rent a motorbike to explore LaGi town and use the lights to catch crab at night. In the evening, organize a BBQ and Beach Party with a small campfire on the beach. Too great, right?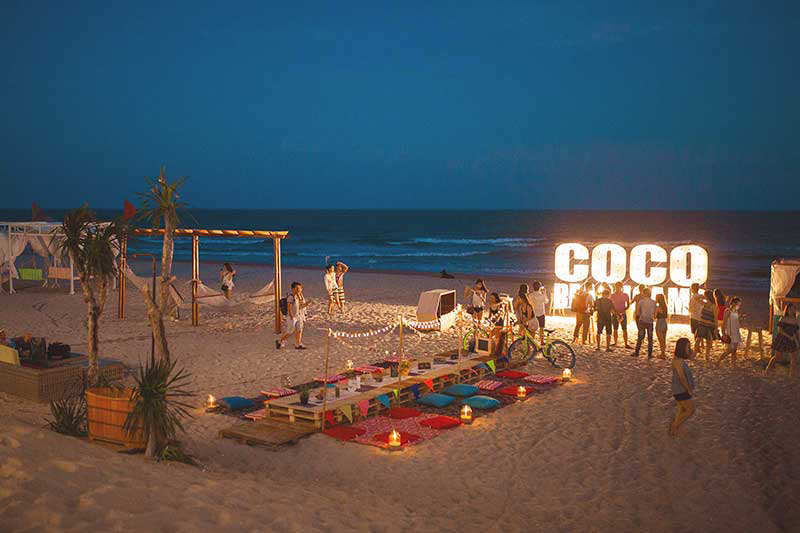 Cam Binh Beach - LaGi Town
Cam Binh beach in Tan Phuoc, LaGi town is an ideal picnic destination for this summer. This beach is becoming one of the new beaches, attracting a lot of domestic tourists to rest. It is located beneath the lush green poplar forest, in a cool, airy atmosphere that is suitable for activities such as swimming, camping, playing games or resting.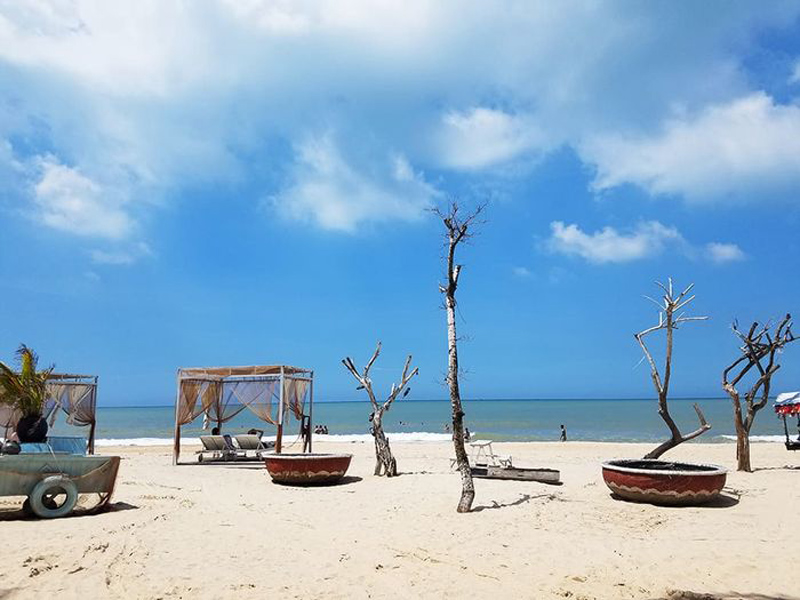 Here you can visit the beach or observe the life of the fishing village, the daily activities of the busy fishermen harvest the sea after a long night of catching the net with a basket boat on the sea. If you like seafood, you can buy crabs, shrimp, octopus directly ... to organize a small barbecue party on the shore.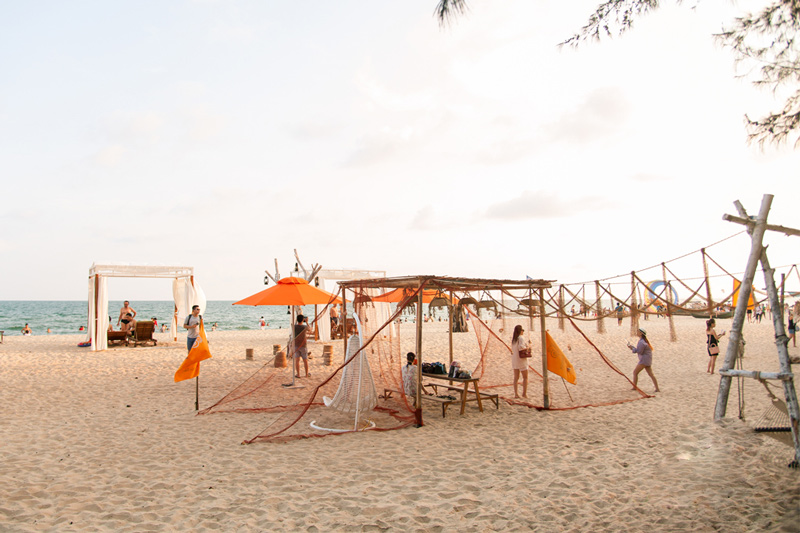 Although compared to other beaches in Phan Thiet or
Vung Tau
dryland area, Cam Binh beach is quite unspoiled, there are not many high-class services but in return everything is very close to nature. The very long white sand stretches smoothly, the clear blue sea is enough to hold many visitors.
Tan Hai beach (Dinh beach) - LaGi
Called Tan Hai beach, because it is located in Tan Hai commune, LaGi town. But local people often call Bai Dinh. At Tan Hai beach, there is a famous Da Chim hill. However, due to the geographical position is quite special, the waves here are quite strong, but if you like strong feelings, you can choose to bathe here for free massage waves or surfing.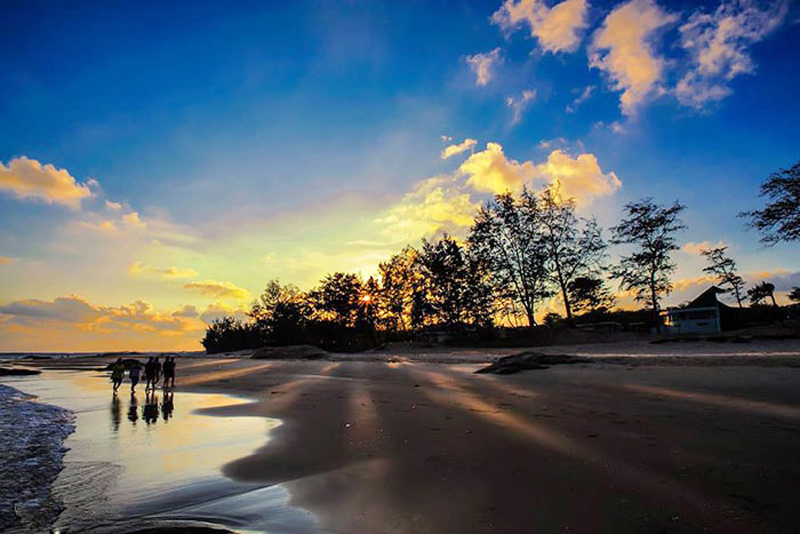 Before that, Mom Da Chim protruded into the sea in the shape of a bird's beak. Over the years, this cliff was eroded by waves and destroyed. However, thanks to hills and mountains, green grass and many kinds of blooming flowers, it still attracts a lot of tourists to relax on weekends and Tet holidays.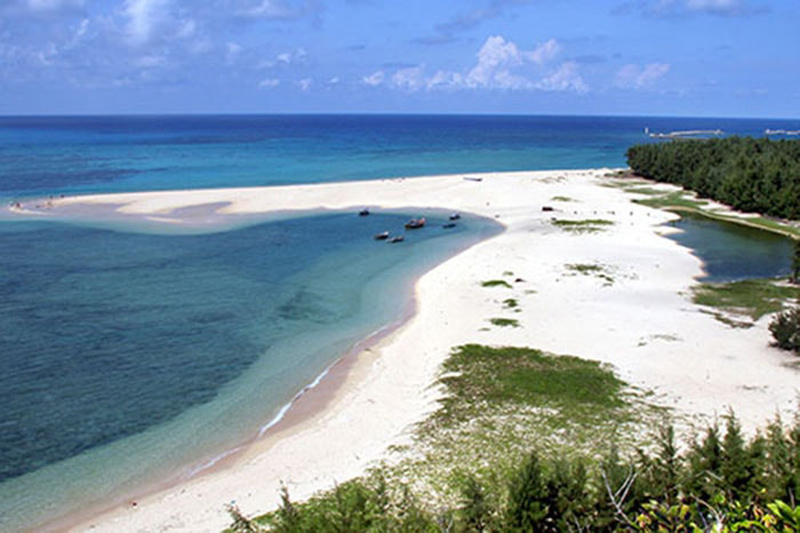 Doi Duong Beach
Doi Duong Beach belongs to the land of Tan Binh commune, Binh Tan ward, La Gi town. Right from the first steps touching the land, Doi Duong beach appeared in front of the eyes miraculously to make people passionate. The beach has a long and wide sandy beach, golden sand grains glistening with the sun, creating a sparkle in the blue sea. That sand bank is like a dividing line, separating the blue of the sea and the green of the poplar.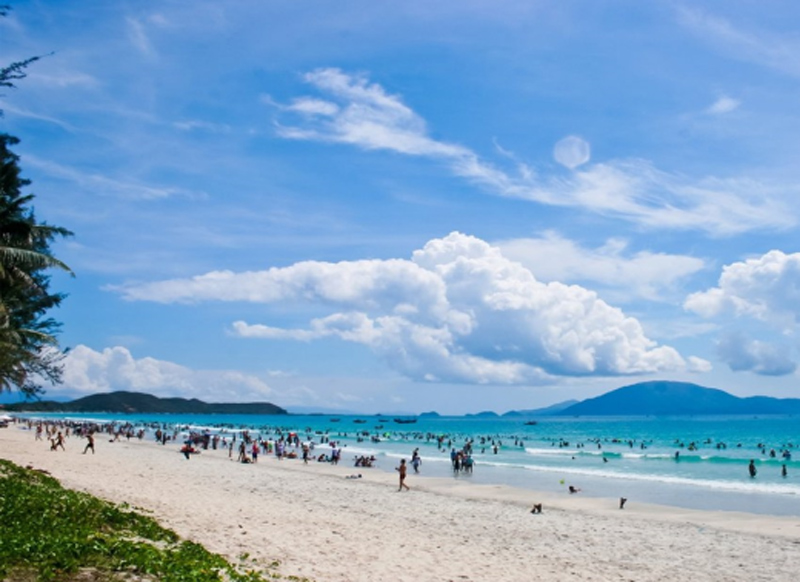 Those two blue thoughts seemed to be separated from each other but no, it was still enough to create a poetic setting that made people unable to leave. The sea here has warm water, just soak in the clear blue water that you feel extremely comfortable. And one thing if you come here you have to remember it is to wake up early, at the same time with the sun rising to feel the charm of that wonderful sea space. With bare feet walking on the beach, you will welcome the colors of dawn - a color that no picture can show.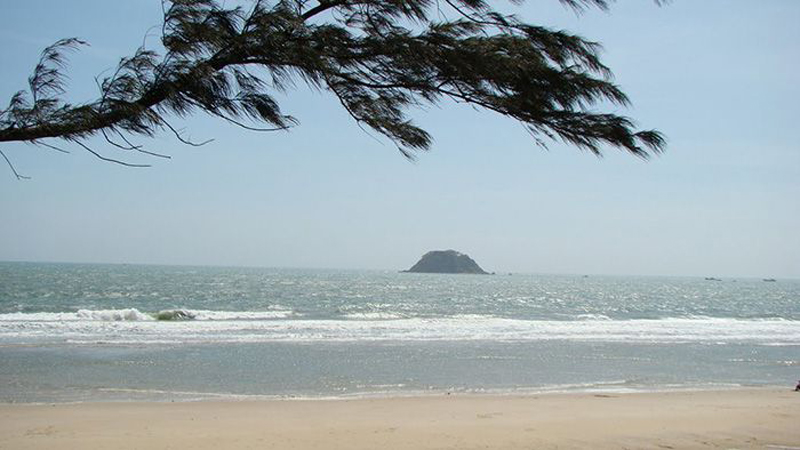 Today Doi Duong "grows" with the luxury rooftops of high-end resorts and resorts ... It may not be as smooth, gentle as it used to be, but it is also a happy sign when this place is known more.
It's about time for the summer to end, you have gone somewhere already. If not to Lagi, try "making" a trip to see how it is, countless interesting experiences are waiting for you.
4 beautiful beaches in LaGi not to be missed this summer
Reviewed by
Duy Khiêm
on
July 17, 2019
Rating: