Tinh Bien insect market, Dong Tam snake farm, Con Dao prison ... were named as destinations not for "weak heart" people in Vietnam.
Dong Tam Snake Farm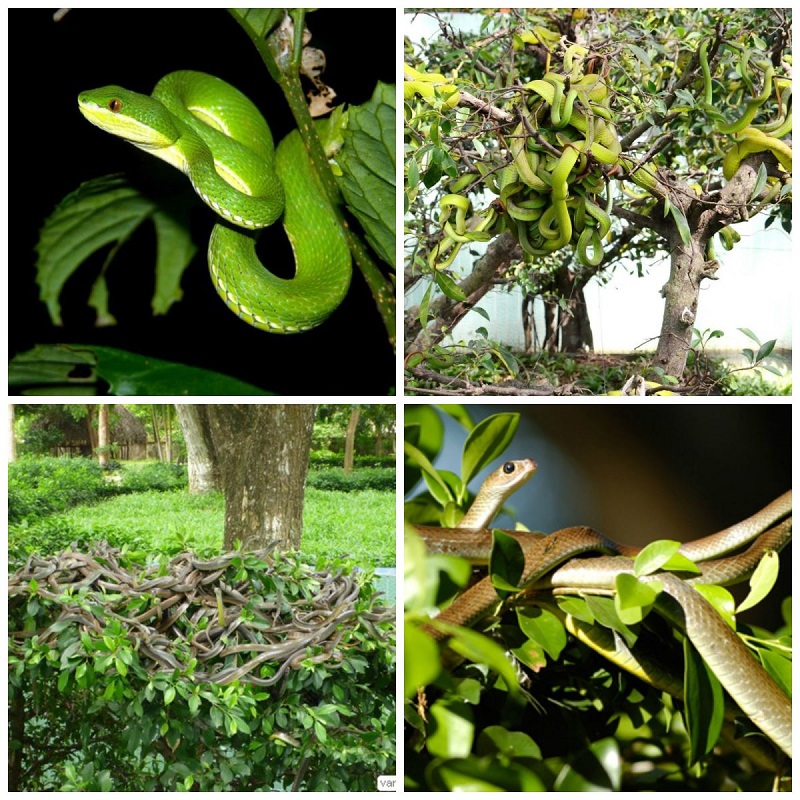 Green snakes entwined on tree branches.
Dong Tam Farm (Tien Giang province) with more than 12 hectares is considered the largest snake farm in Vietnam and Southeast Asia, currently raising many snakes, especially rare and endangered species for conservation and research. assist. Every year, this place welcomes over 200 thousand domestic and foreign tourists to visit.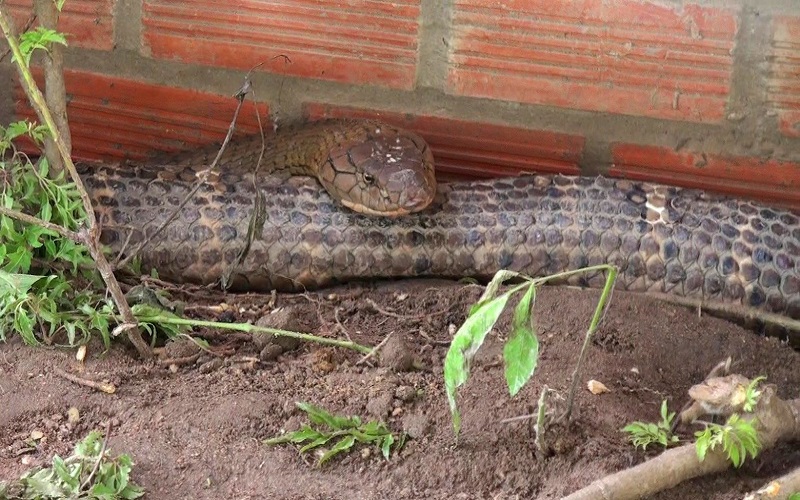 A 10-year-old tiger snake, weighing 12kg, longer than 4m at Dong Tam snake farm.
Despite being an attractive ecotourism destination, Dong Tam snake camp is known as a destination not for the weak heart people.
The snakes here are nurtured in 3 areas suitable for each species. In particular, there is a snake-breeding area in the form of lake-island to feed water snake species, Ptyas korros, Homalopis buccata ...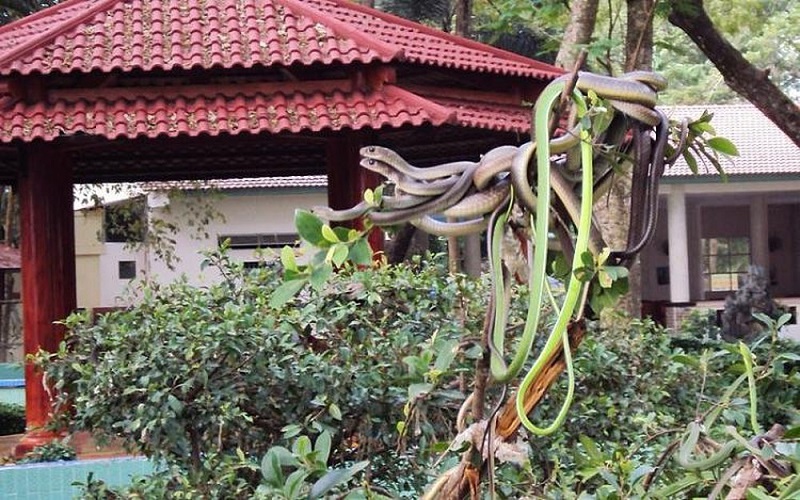 Images of snakes crowding together make many people feel shivers.
The area of poisonous snake breeding such as Radiated ratsnake, Bungarus fasciatus, Bungarus ... especially extremely poisonous Ophiophagus hannah (tiger cobra), is ranked E in the Vietnam Red Book. They are reared in separate stalls, inside simulating cavities for cover, the facade is carefully shielded just enough for visitors to see without danger.
The python breeding area at Dong Tam snake farm is placed in a covered cage house, inside is iron cage rows, up to hip level, wooden floor, each cage is a separate python.
If you come to the right time, you can observe with your own eyes the experts taking snake venom to produce medicine, or see snake breeding in captivity.
Tinh Bien border market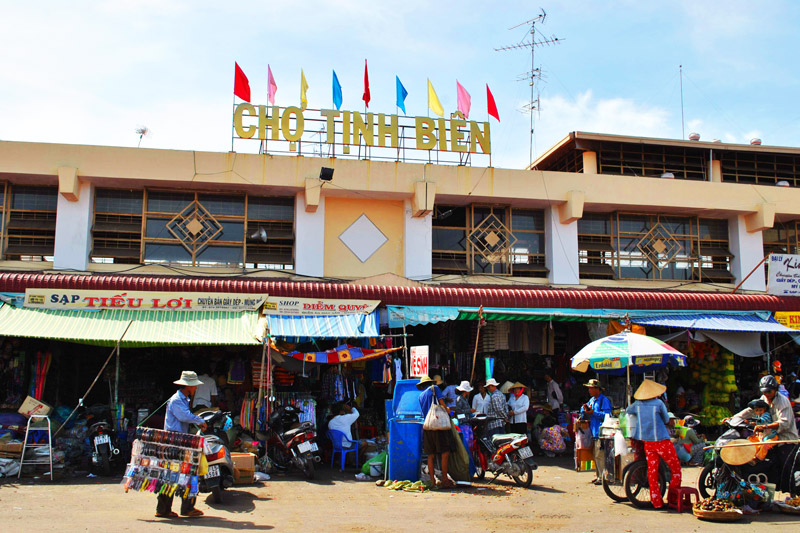 Tinh Bien Market is known as the most unique insect market in Vietnam
If anyone first set foot in Tinh Bien market (Xuan To commune, Tich Bien district, An Giang province), a remote border area, it would inevitably be a creepy and terrifying feeling. Because, this place is famous as a famous pilgrimage route to the mountain Cam (Forbidden Mountain), also known as the most unique insect market in Vietnam.
From the poisonous animals can lead to loss of life if bitten such as: scorpions, lobster spiders, snakes snake to the animals that have a glimpse through, many people were cold to the back because of abomination like centipede, lord termites, click beetle... are sold here and there.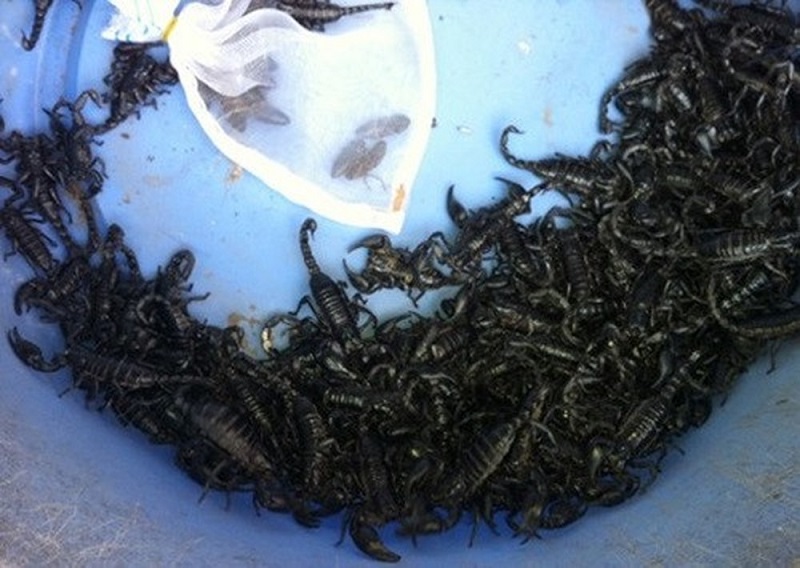 Scorpions are displayed for sale at the market.
It is worth mentioning, hundreds of extremely poisonous insects are crawling, very lively for visitors to choose freely or they are already laid on the plate so that customers going to market can eat right away.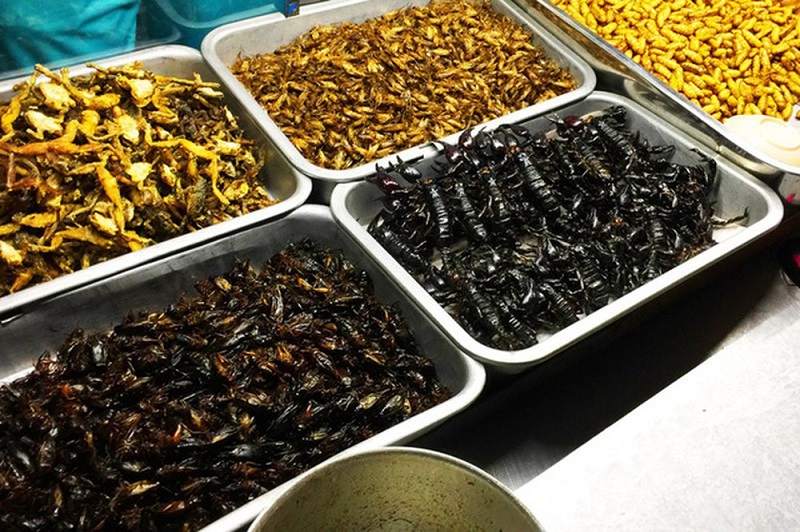 Even insects are prepared into dishes.
Tinh Bien market is always crowded with buyers and sellers because this place is considered a big wholesale market for the whole Mekong Delta region, with abundant and diversified sources and cheap prices. But the most crowded is on the festival of Ba Chua Xu, the scene of the market becomes full of people, people have to squeeze in to go inside to buy.
Con Dao prison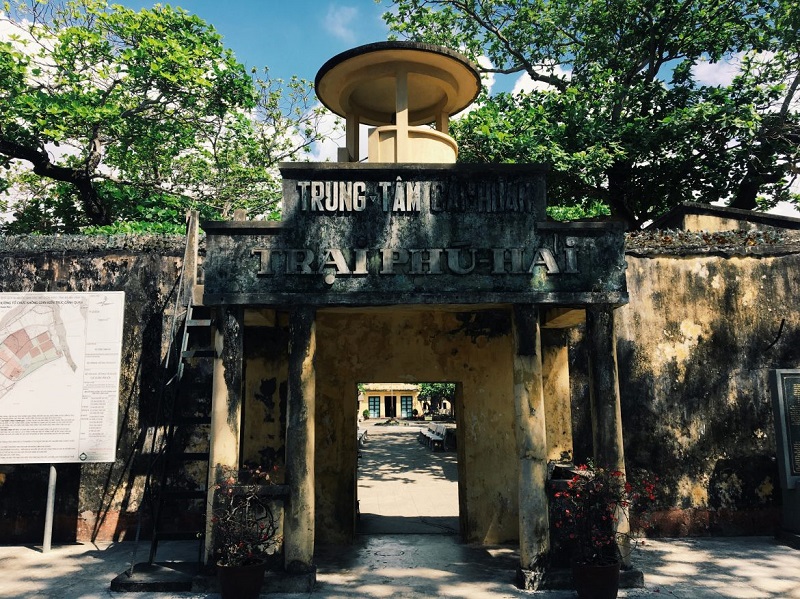 Con Dao Prison (in Ba Ria - Vung Tau Province) is known as a worldly hell, once detained Vietnamese revolutionary soldiers.
Today, Con Dao is a revolutionary historical site that surpasses all time, being a destination not only of Vietnamese people but also many foreign tourists.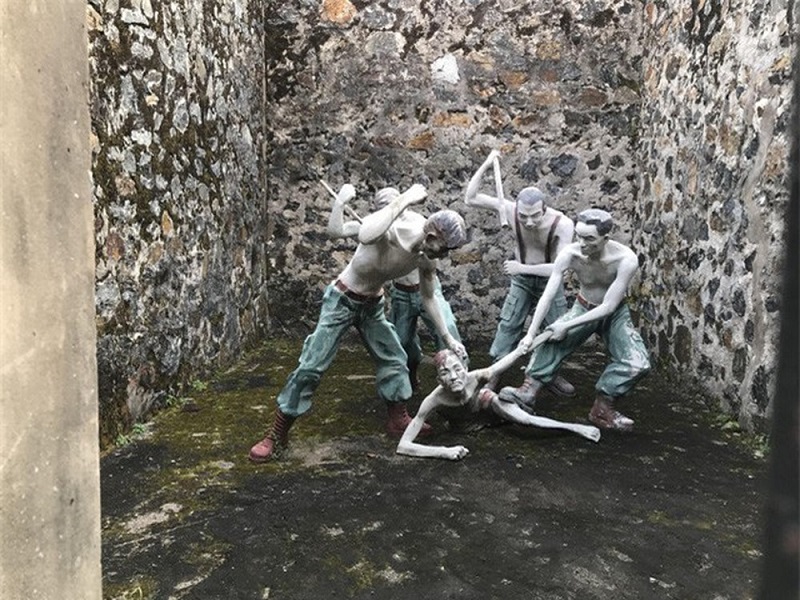 Models simulate the previous horrifying torture.
Here, visitors will see firsthand the models reconstructed the torture form in each chamber, the brutal torture measures that people seem to think only in the Middle Ages.
In 2013, Lonely Plannet tourism magazine voted Con Dao as one of the 9 most mysterious islands in the world, with wartime colonial prisons, it has become an "exotic" attraction address for visitors.
Ho Thuy Tien Water Park in Hue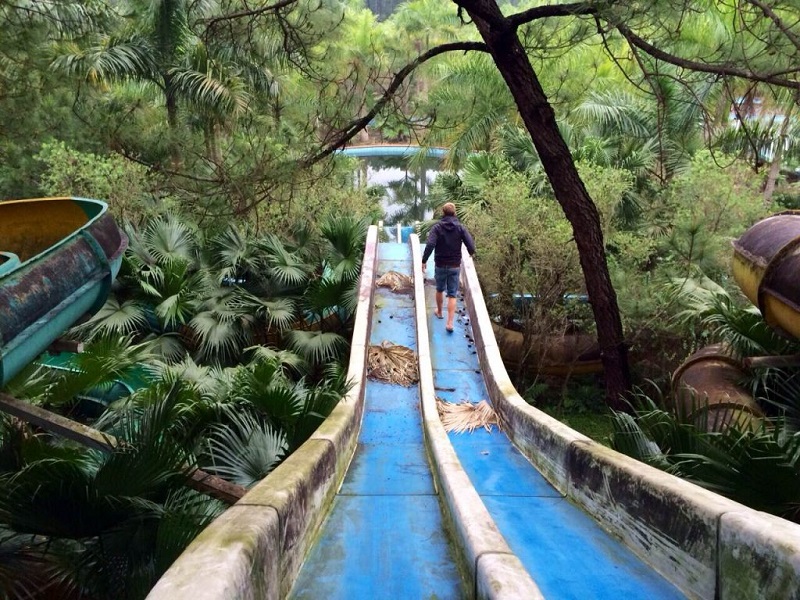 A tourist is exploring the abandoned building.
Thuy Tien Lake Park opened in 2004 in a state of incomplete, but the park has never been completed, even soon abandoned when it cannot attract many visitors to this place Gradually, it is forgotten and only nature takes on the "decoration" task.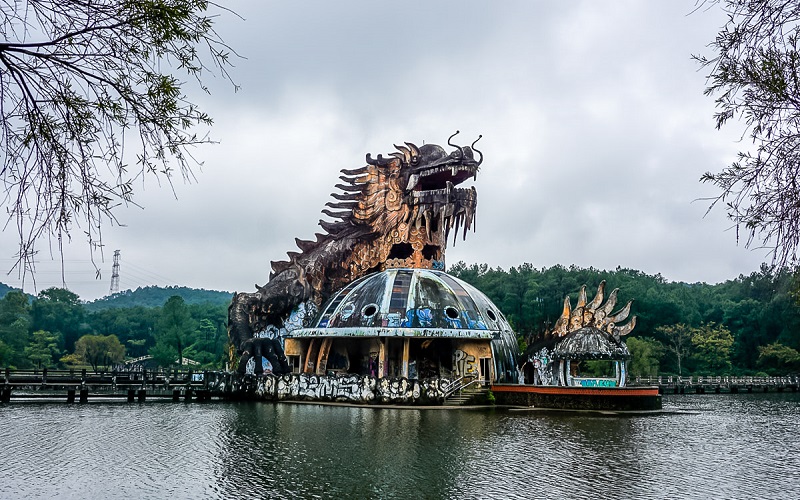 The landscape is cold and quiet, making Ho Thuy Tien suddenly become an attractive destination for adventure travelers.
This work was introduced by the Daily Mail (UK) as an unforgettable destination for daring and adventurous travelers.
All that was installed for this park remaining intact, but placed next to the "siege" of nature after more than a decade of neglect, the Thuy Tien Lake park has become more and more bizarre and cold, attracting to visitors.
4 tourist spots in Vietnam make guests walking and shivering in fear
Reviewed by
Duy Khiêm
on
July 05, 2019
Rating: