CNN recently published an article about Phu Quoc Island and likened this beautiful island to the "jewel" of Vietnam.
CNN writes, Vietnam is a country with 3,260 km of coastline with hundreds of islands of various sizes. In particular, Phu Quoc Island is the largest island in Vietnam with a width of 574 km², located in the Gulf of Thailand. Phu Quoc is growing rapidly in terms of infrastructure and airports and becoming a new "power" of Southeast Asia's tourism industry, the number of tourists has steadily increased over the years. Phu Quoc has welcomed 2.5 million visitors in 2018, an increase of 25% compared to the previous year.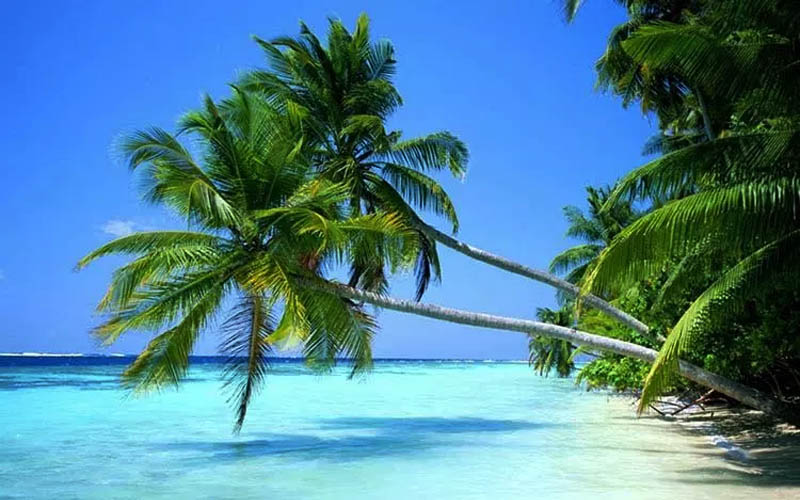 When coming to Phu Quoc, visitors can have many interesting experiences such as boating, visiting some floating fishing villages or enjoying fresh seafood. Many tourists like to visit and learn about the pearl production village or squid on the island by themselves.
Phu Quoc has changed a lot during the past 10 years, but its natural beauty is still intact. From Ho Chi Minh City, many people come to Phu Quoc to travel on weekends. Here, visitors can have experiences like:
Diving experience
The best time to snorkel in Phu Quoc is in the dry season, from October to April every year. The sea around Phu Quoc has a lot of marine creatures, mostly concentrated near Phu Quoc Marine Park in the south or Ganh Dau coral garden in the northwest.
Here, in addition to crabs, squid and hundreds of corals, you can find some types of sea turtles, including hawk turtles or green turtles, both at risk of extinction.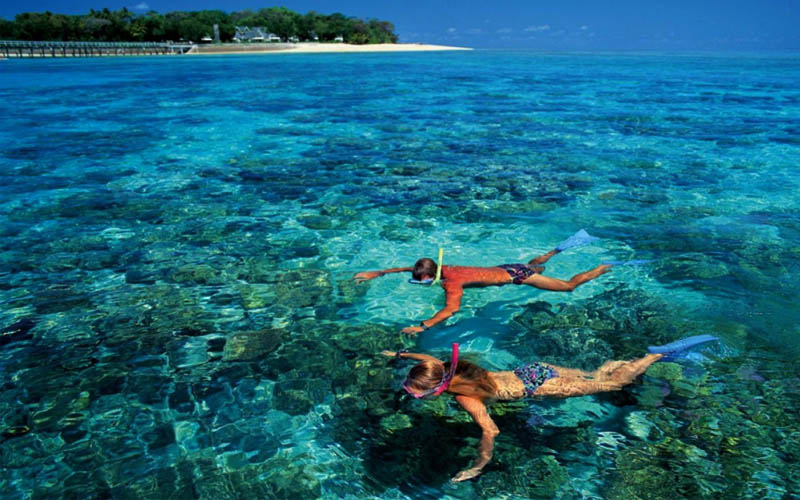 Dining at Ham Ninh fishing village
Ham Ninh fishing village is located on the east coast with stilt houses, colorful boats and restaurants floating on the water.
Arriving in Ham Ninh fishing village, visitors will have a night of fun at an affordable cost. The perfect combination between an outdoor restaurant and a seafood market helps visitors have a rich and attractive dinner.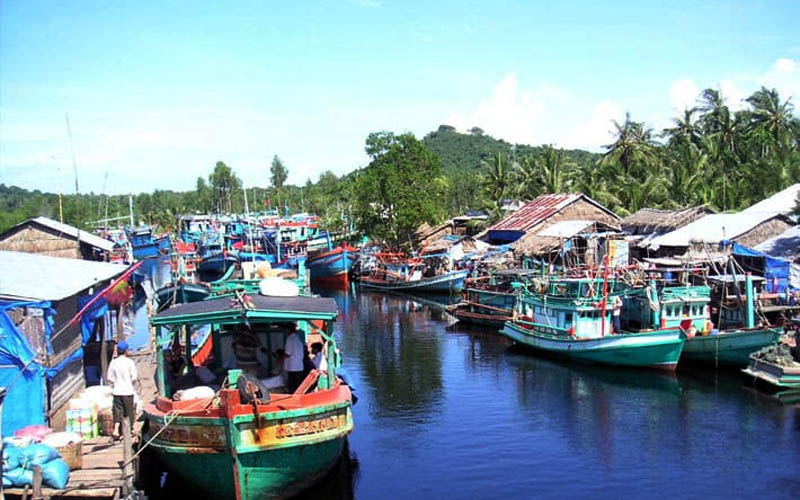 Visitors can find many types of seafood here, such as crabs, clams, oysters and famous sea urchins. If you like fish, you can try the cobia (black goby), which is a soft white fish with black scales. For lunch or dinner, tourists can choose processing methods such as grilling, steaming, hot pot or stir-fry with pepper, garlic or other spices.
Going kayaking
North of Phu Quoc - counting from the Cua Can River to the island center long 14km - is the ideal place to kayak thanks to a calm stream of water and dense forests surrounding it.
At the end of the river, where the water flows into the Gulf of Thailand, is a white sand beach sparkling under the sun. If you are confident in kayaking, can paddle into the sea and explore coral reefs and small islands nearby.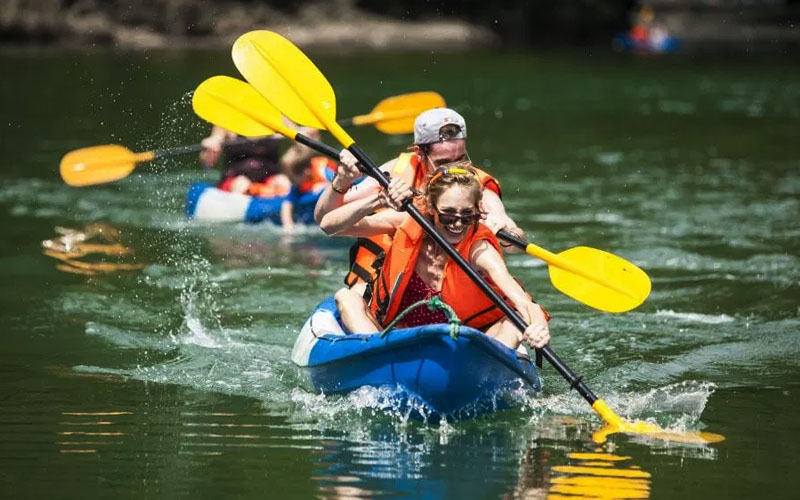 Walking
About 70% of the island is covered by unspoiled forests and mountains. In Phu Quoc, visitors can visit Kien Giang Biosphere Reserve recognized by UNESCO with rich flora and fauna.
Visitors can visit Phu Quoc National Park by walking. Here, visitors can find ancient trees of millions of years old with 200 species of wild animals, rare birds like the big beak.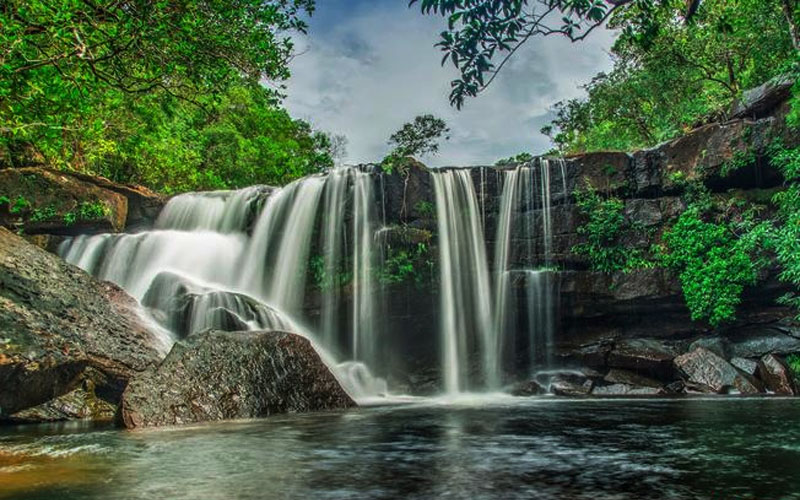 Visitors can start from Suoi Tranh waterfall in the south of the island. First, visitors will walk about 30 minutes through a peaceful forest. After that, there is a small trail leading into the waterfall, visitors go about 2 hours to arrive. At the top of the mountain, there is an observatory, you can see the panorama of the old forest.
Visiting the farm
Although the tourism industry is developing strongly, Phu Quoc is still a land of agriculture, producing many valuable souvenirs such as pepper, honey and pearls.
For food lovers, there is Khai Hoan fish sauce factory, the most delicious fish sauce in Vietnam. Fish sauce is commonly used in Vietnamese cuisine, they are made from fermented and amber colored anchovies.
At Phu Quoc bee farm, you can learn the essential role of honey bees in the ecosystem. After the tour, try some raw honey with citronella tea.
Then there is Ngoc Hien pearl farm, where you can learn all about the history and process of raising pearls in Phu Quoc. Guests can shop at the adjacent market to buy high quality souvenirs. Here, many souvenir production companies use all oyster shells and pearl shells to create beautiful boxes, buttons, and furniture.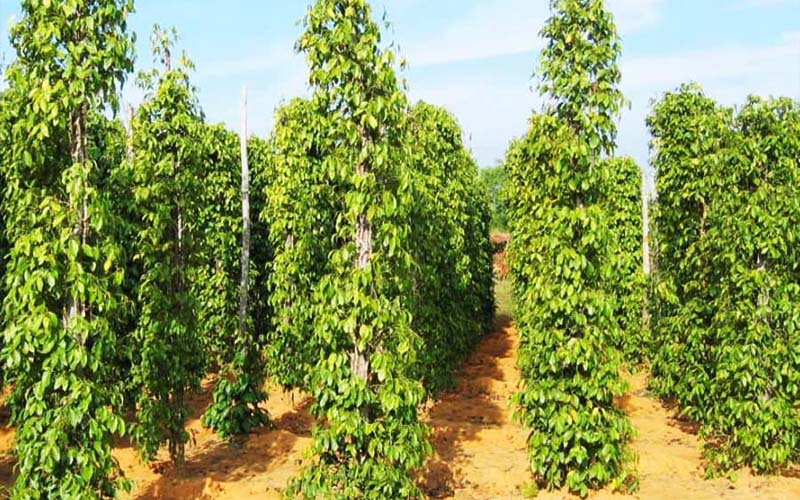 Last but not least, pepper types of Phu Quoc, this is the best pepper in the world. At Phu Quoc pepper farm, visitors can enjoy agricultural life with a farm tour, cooking class, craft beer or tasting local wine.
Picking up the sunset
Sunset on Phu Quoc Island is really amazing. Some days it is purple, some days are orange, some days are yellow. Even if you stay for a month, you will never get tired of it.
Fishing squid
In the evening, visitors can enjoy the fun of squid fishing. After the boat left the coast about 30 minutes, fishermen stopped the engine and turned on the light, hanging on the water to attract squid. After the fishermen catch some squid, they will cook dinner on the boat.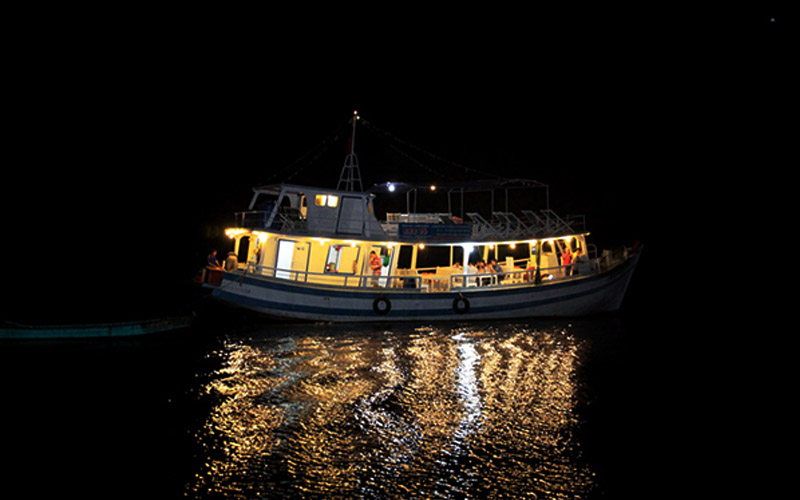 Going to the night market
Dinh Cau night market is an experience not to be missed when coming to Phu Quoc. There are many dishes that attract tourists. Restaurants and eateries always invite foreigners to try some food when they walk around. In addition, a series of small bars along the river can let you enjoy iced beer or coconut cream.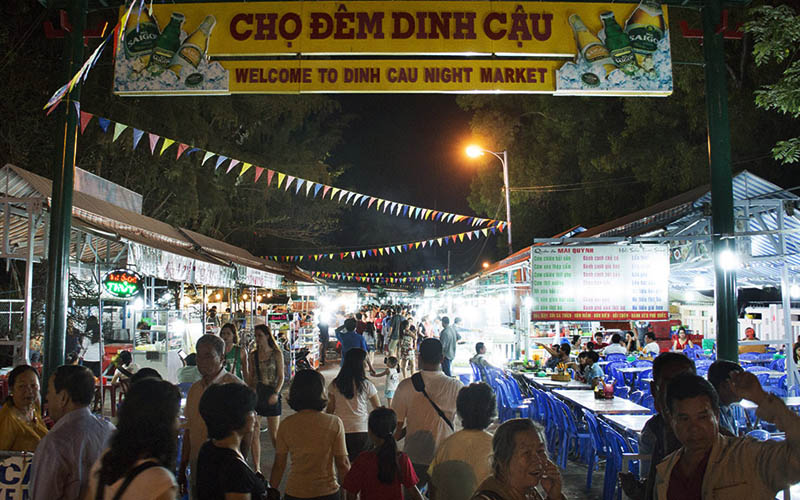 Taking the cable car
It is hard to ignore the feeling of traveling by Phu Quoc cable car. The trip begins on Phu Quoc Island at a Roman-themed station, then "flies" up on the islands and coral reefs below.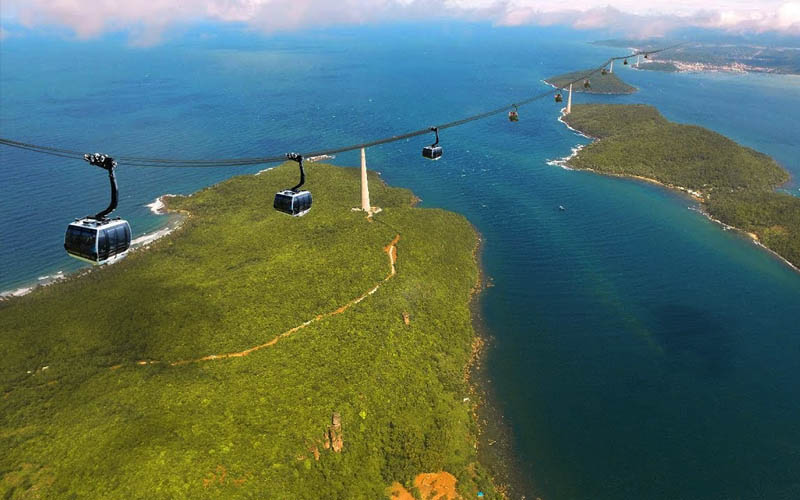 After about 15 minutes, you can jump down Hon Thom Island (also called Pineapple Island), south of Phu Quoc to explore the lush Hon Thom Nature Park and relax on the beach.
CNN calls Phu Quoc a "jewel" of Vietnam
Reviewed by
Duy Khiêm
on
July 10, 2019
Rating: