Every Sunday, Dong Van market - a piece of the soul of Ha Giang land gathers. Calling the soul is nothing wrong, because it clearly shows the rhythm of life and culture of people where the stone booms flower.
Located on a large area with U-shaped ground, Dong Van fair market is a place for exchanging, exchanging goods, buying and selling types, genres of life from popular things to specialties with no two of this place.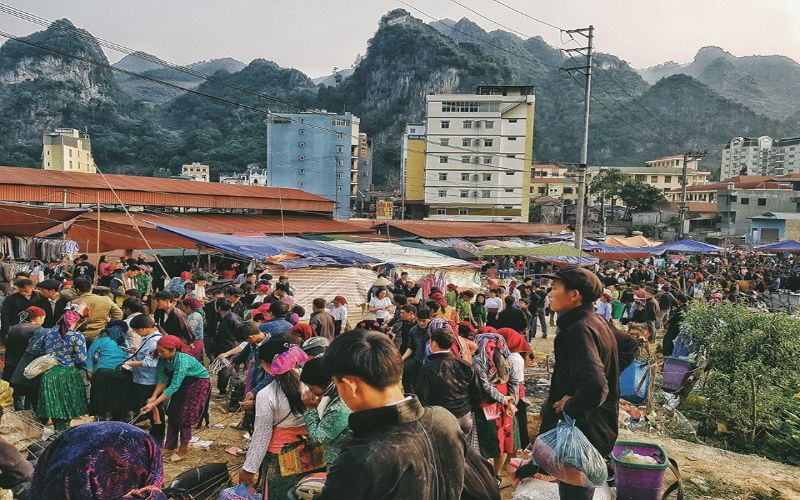 Dong Van fair has long been considered the soul of the beloved Ha Giang land.
It seems that only on the Sunday when the market starts, can you see how crowded and bustling it is, everyone from all ethnic groups: Dao, Mong, Tay , Nung, Giay, Lo lo, .... all came to the market. They often go with a family, there are houses to get up early from 3am to prepare furniture and walk a dozen kilometers to catch the market. Adults buy and sell, eat and drink, and the children follow their parents to the market to go out and buy snacks.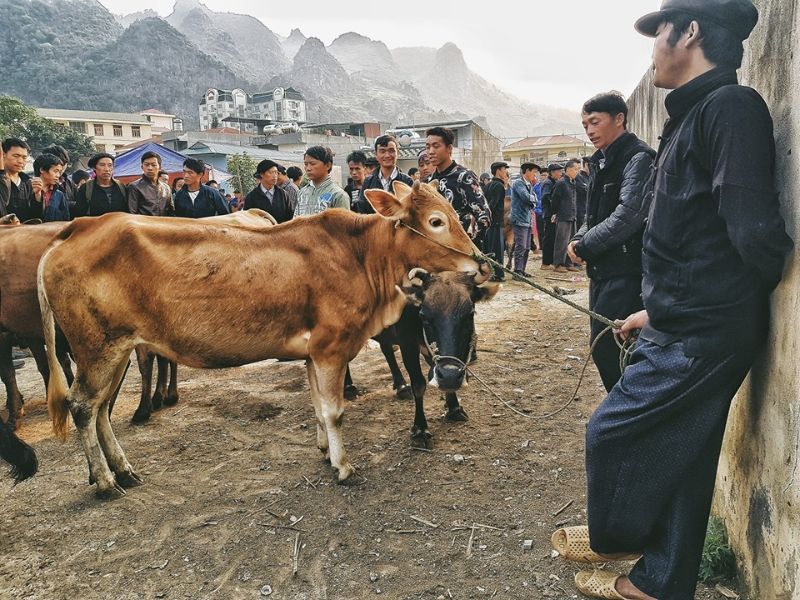 Only on Sundays when the market starts, can you see the bustle and bustle of this place.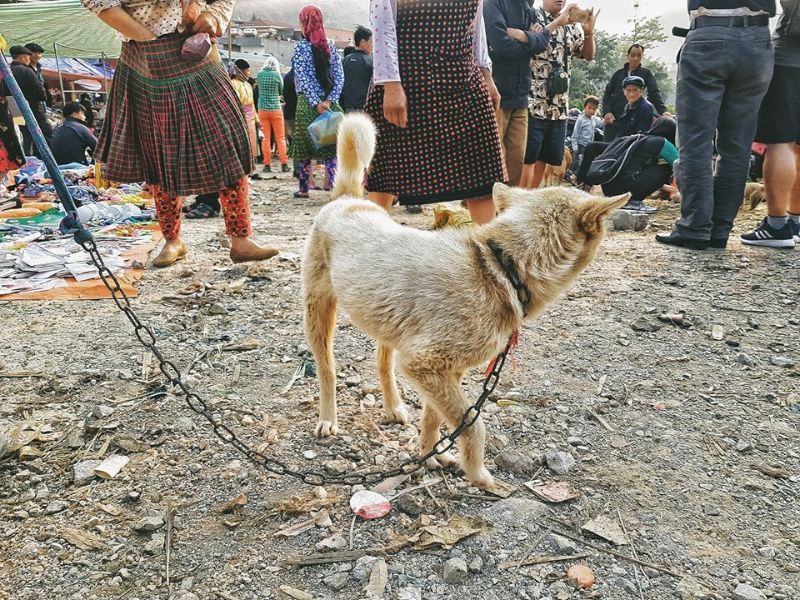 Many people also take the whole family to the market.
Items are extremely diverse, any house with anything can bring it out for sale, if you want to change anything, change it, three bunch of vegetables, a pinch of ginger, some peppers can also be sold, or buffaloes, cows, pigs, chickens, birds, ducks, geese, fruits, agricultural products, herbs, Northwest spice, ... all are brought out for sale.
Brocade stalls, clothes, steamed glutinous rice pole are multi-color, restaurants are crowded with people who come in and out, especially the Thang co stall. It is really interesting, so if you go to Ha Giang, don't forget to visit this market!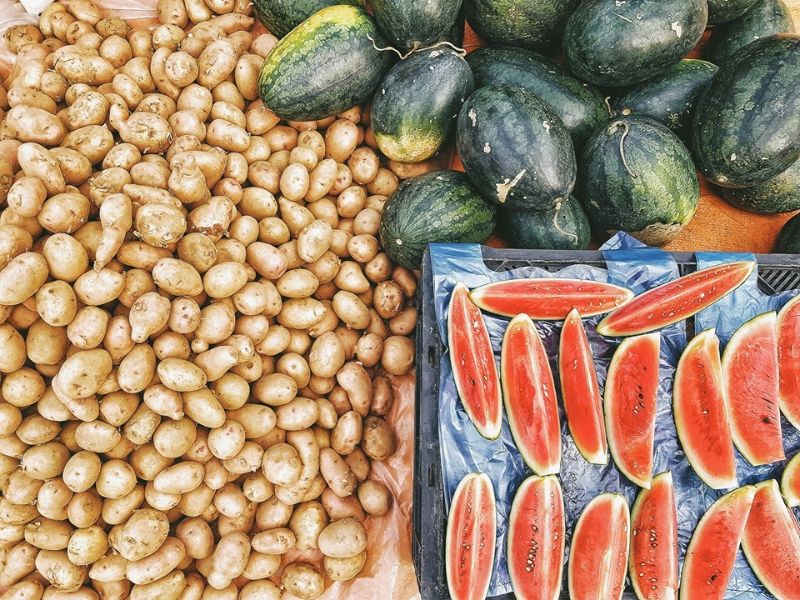 Items in the fair market are extremely diverse.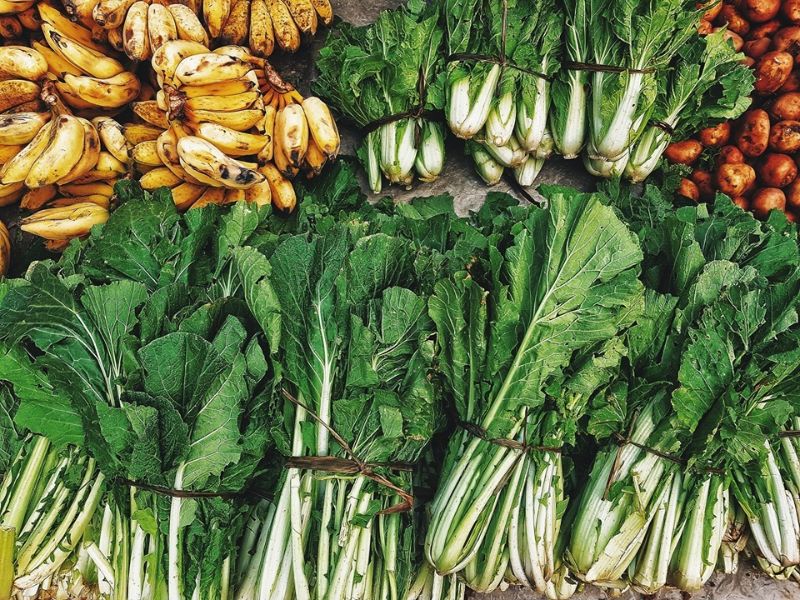 Just three bunch of veggies, a clump of ginger, some peppers can also be sold.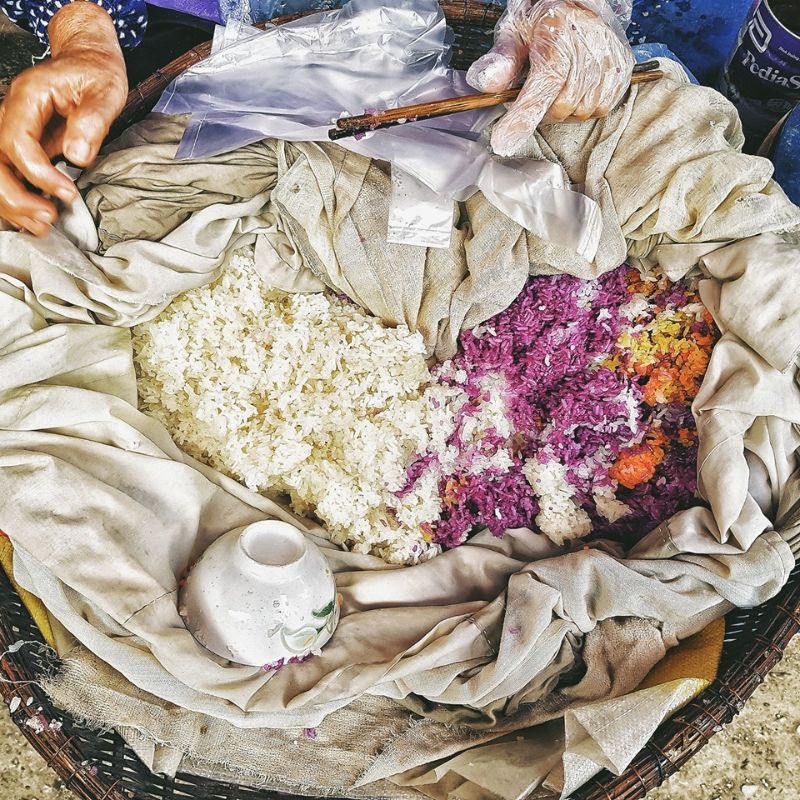 A row of sticky glutinous rice at the market, how craving when see it.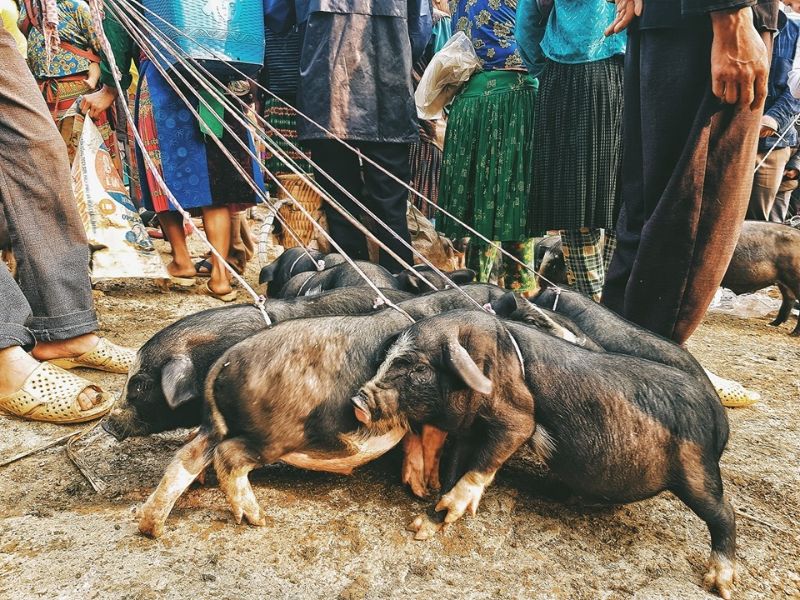 Pig carrying by the armpit, do not understand why there is such a name.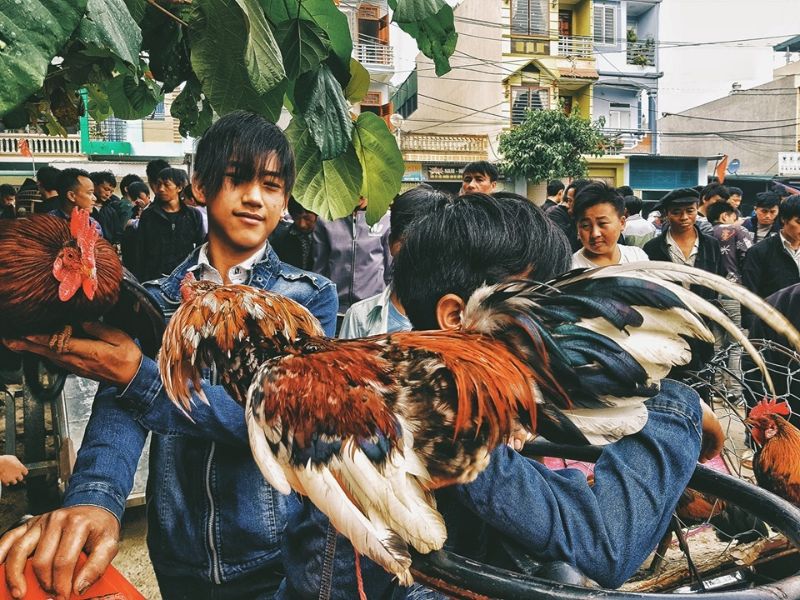 These chickens are not only fighting each other, but they also seem to beat people.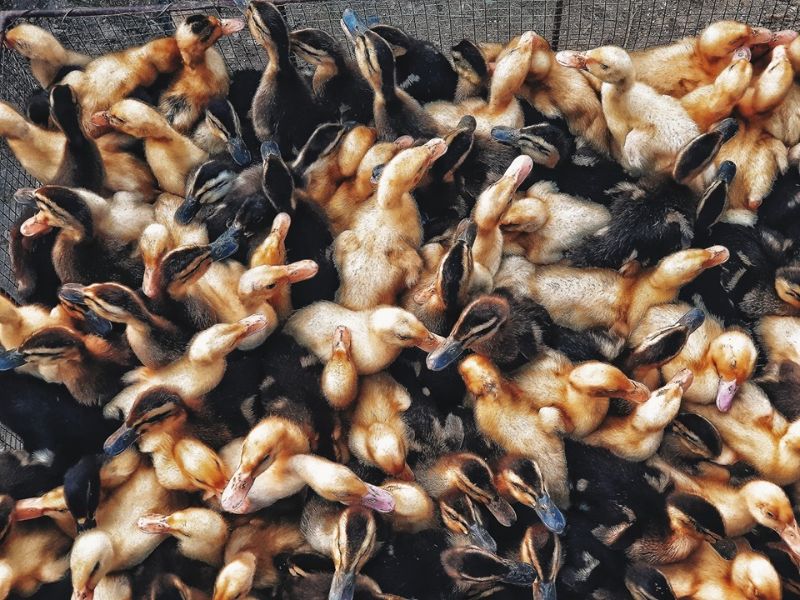 It is true that a sentence that nosy like a duck is not wrong.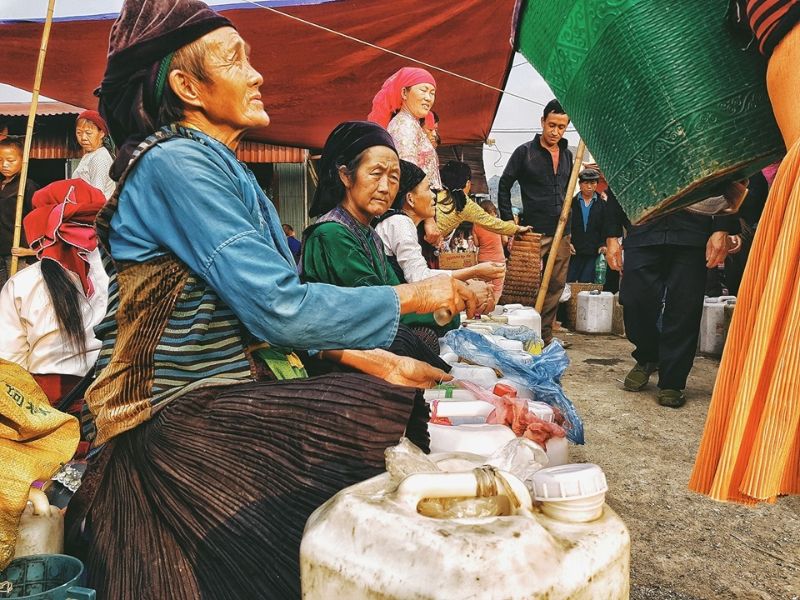 Specialty corn wine soup of Ha Giang.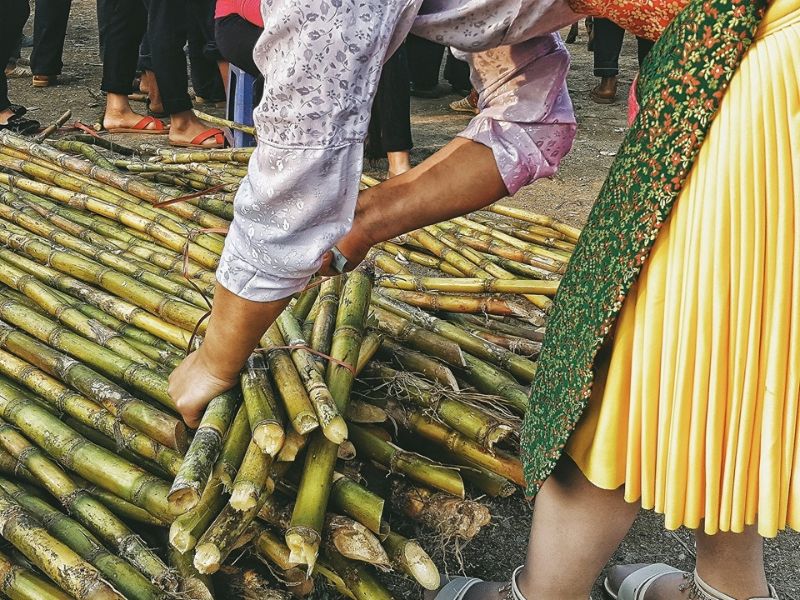 If you want snacks, wild sugarcane is a pretty good choice.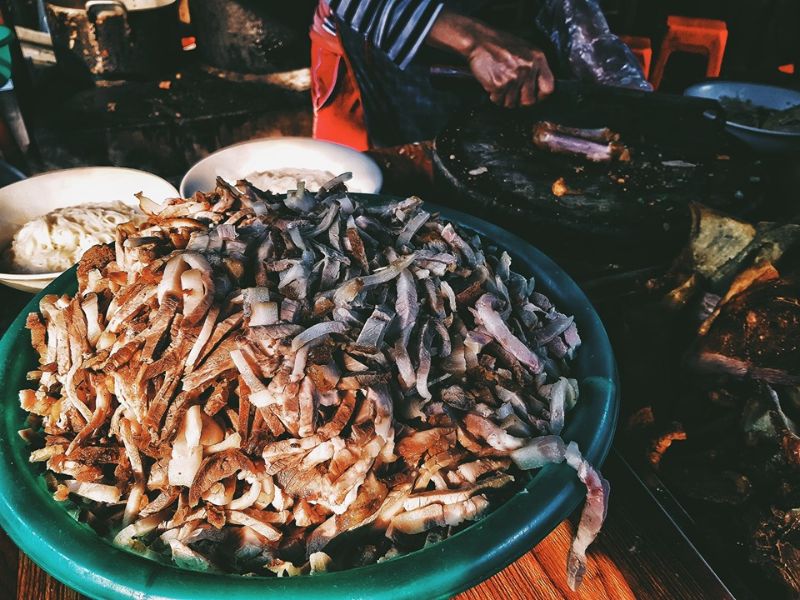 A vermicelli and roast stall.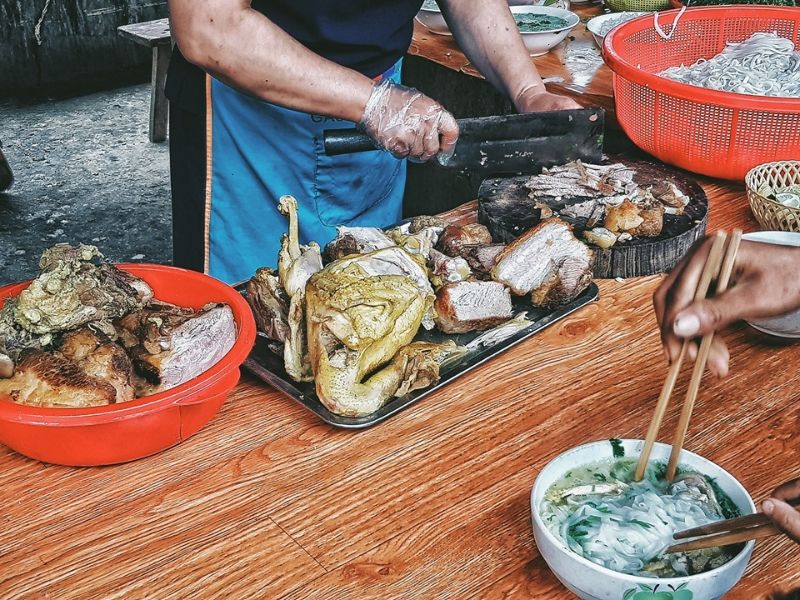 It looks interesting.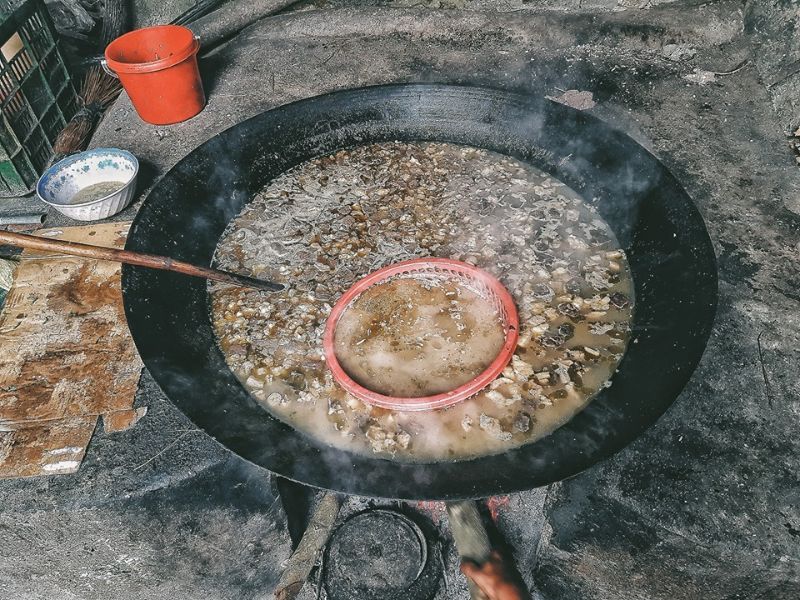 Cauldron of Thang co dish, a dish not for customers with weak stomachs!
Dong Van fair, the soul of the land of Ha Giang
Reviewed by
Duy Khiêm
on
July 10, 2019
Rating: