With the theme "Quang Binh - Endless Mystery", the Quang Binh Cave Festival in 2019 is a series of unique cultural and artistic tourism events, promising to bring visitors different and attractive experiences.
Dubbed the "cave kingdom", Phong Nha - Ke Bang National Park in Quang Binh with over 400 caves, large and small, valuable in geology, geomorphology and a place of convergence of beauty of the fairyland with many new things ... Along with Son Doong and Thung cave, especially Son Doong continues to be a mystery to cave experts and scientists.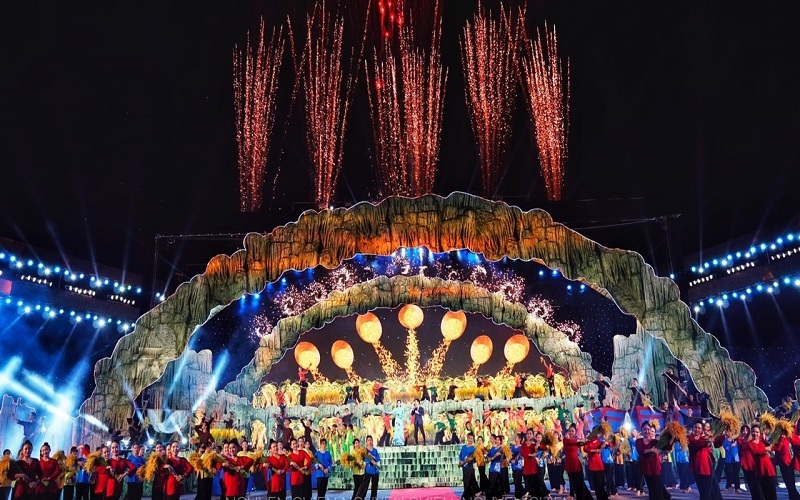 Opening Ceremony of Quang Binh Cave Festival in 2019.
Quang Binh has many advantages and potentials to develop various types of tourism and services. Therefore, the organization of the cave festival every 2 years has become a trademark only in Quang Binh. The festival takes place with many special activities to affirm the position of Quang Binh tourist destination; The highlight is the spectacular cave system, containing many outstanding and mysterious values that have not discovered yet.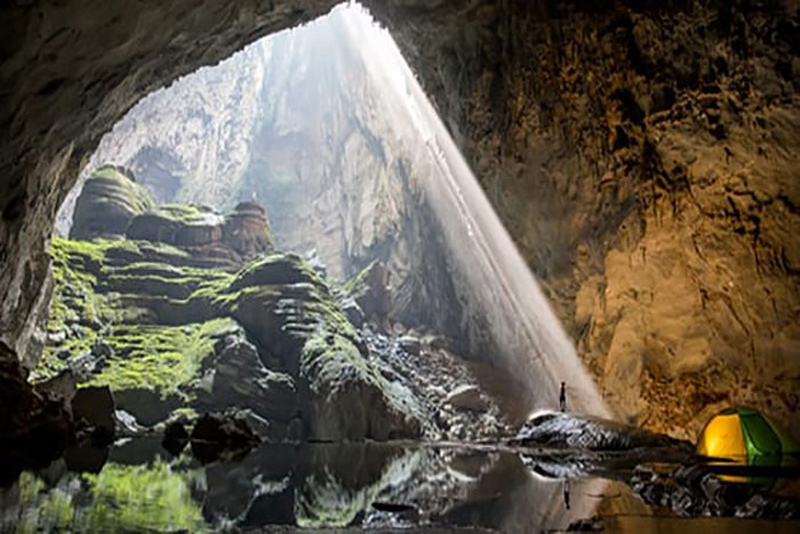 The beauty of Son Doong cave - the largest cave in the world.
The Quang Binh Cave Festival in 2019 is held with a month-long period of many special activities and its highlights are the Festival opening ceremony Arts program entitled "Quang Binh - Endless Mystery", through this program It helps visitors have more time to learn and experience the natural beauty, as well as the people of Quang Binh.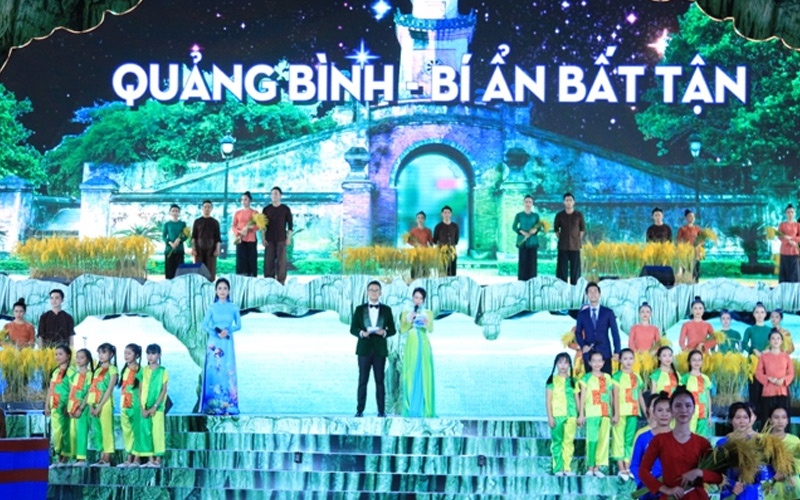 Quang Binh Festival Night - Endless mystery.
The opening night of Quang Binh cave festival in 2019 has many meanings. At the festival, the people of Quang Binh and tourists across the country enjoyed an impressive art program, a special art and music party with the participation of many famous artists.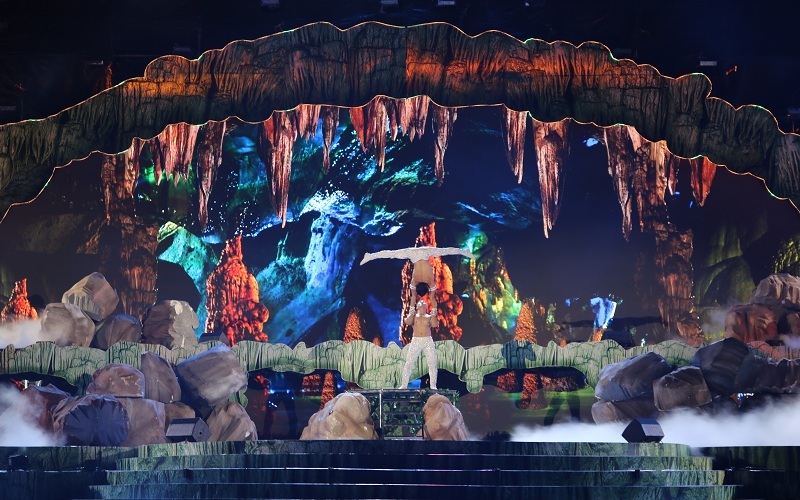 Many special, attractive performances.
On this occasion, the Organizing Committee also announced and awarded the Certificate of Asian Record for Thien Duong cave to have the most unique and magnificent stalactite and stalagmite system in Asia. Besides, Quang Binh also has beautiful beaches, bearing bold imprints of nationally ranked tangible and intangible cultural, as well as the friendliness, hospitality, and beauty of Quang Binh people, being money to contribute to building and improving the provincial tourism image.
Exciting night of the Quang Binh cave festival
Reviewed by
Duy Khiêm
on
July 21, 2019
Rating: