Ham Rong Mountain is a dragon-shaped mountain located right next to Sapa town center, and is also a famous eco-tourist site of this beautiful Sapa tourist destination. This is one of the few mountains of Vietnam with a beautiful and clear image, associated with it is an interesting and thrilling legend.
You also may like: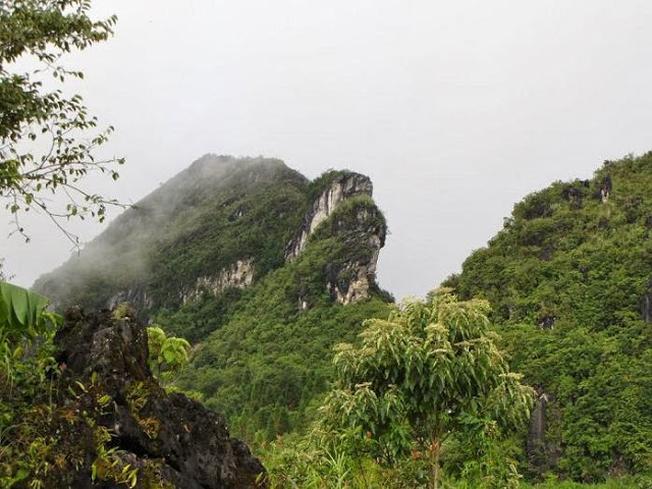 Ham Rong Mountain - Sapa destination attracts tourists.
Associated with romantic and poetic legend
Located right behind the Sa Pa stone church, in Hoang Lien Son mountain range, Ham Rong mountain is becoming the most attractive eco-tourism area in Sapa tourist spot. Taking the name of Ham Rong because from the distance of the mountain, you will see random cliffs lined up like a dragon head towards up the blue sky.
Many people explain this dragon's legend with a much more interesting and romantic story. The story tells that, in the past, this place was a shelter of a couple of dragons that loved each other intensely, alway living together without apart. Shortly thereafter, as soon as the dragons were frolicking lovingly, it was unaware that the cataclysm struck until it was drowned by the giant water. The male dragon struggled vigorously and was lucky to escape while the female dragon was exhausted, so she was engulfed in the water, only to raise his head to see the male dragon flying to heaven. Over time, the female dragon turned petrified, the body became the majestic Hoang Lien Son range and the head was Ham Rong mountain.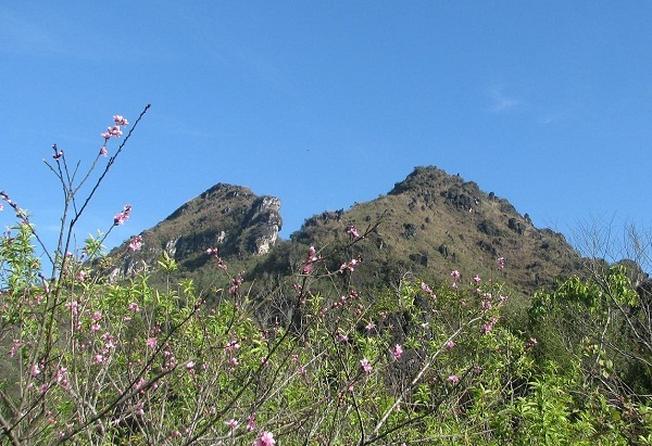 Go to Sapa to climb Ham Rong mountain.
Discover the beauty of Ham Rong mountain
Ham Rong Mountain
today has been built into an attractive eco-tourism area of Sa Pa tourist site, consisting of three main areas, namely Ham Rong flower garden, Thach Lam rock garden and finally Ham Rong peak where visitors can take a panoramic view of Sa Pa from above.
Ham Rong flower garden is a stop in the journey of tourists to the top of Ham Rong. The flower garden is designed according to the natural terrain of the mountain, to reach here visitors will have to go through a long way with hundreds of stone steps. Going farther distance, the scene spreads out before you like a bright miniature plateau with a variety of flowers, booming in season, brings you new and different emotions.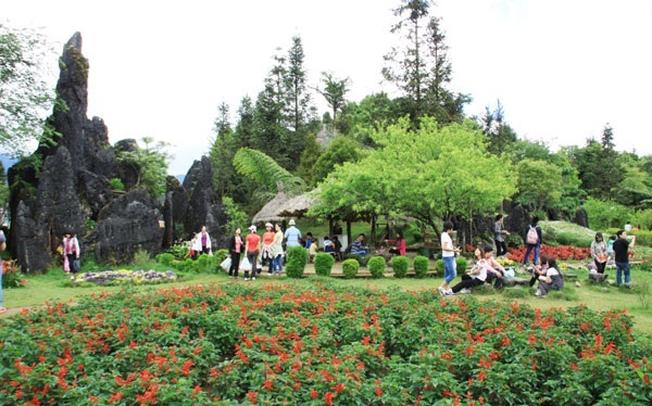 Ham Rong flower garden - an interesting visiting point in Sa Pa.
Shilin Stone Garden, a unique garden with many strange cliffs arranged by nature, as intentionally, made the old man to imagine the countless claws and feathers of "dragons". In the middle of the standing stone forest, visitors will have a mysterious feeling, murky like being lost in a labyrinth that is hard to find the exit.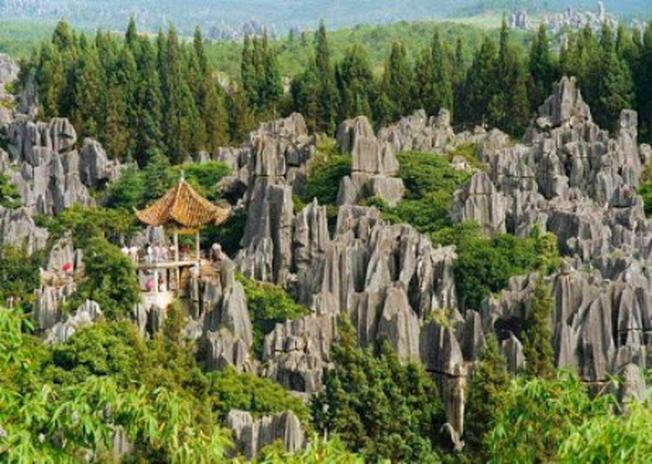 Thach Lam stone garden, a Sa Pa tourist destination should come.
After a 1 km long journey, crossing the distance is not easy, visitors will finally set foot on the top of Ham Rong, also known as the San May (Cloudy Yard), which is decorated like an observatory hut. Here, visitors can collect into their eyes the entire town of Sapa with beautiful clouds drifting. This is considered the most wonderful view of Sapa because at this height, visitors can feel the interference of heaven and earth and walk slowly in the clouds. Standing in the observatory hut more than 1800m high, breathing fresh and cool air and admiring the panoramic view of Sa Pa, there is nothing interesting like this.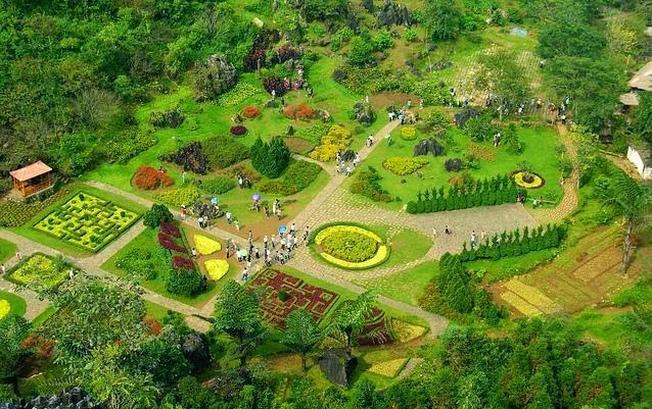 Go to Sa Pa, experience sightseeing from Ham Rong province.
If someone has an opportunity to
Sa Pa
, it would be regrettable if he could not set foot on Ham Rong mountain. Standing at the ledge, hearing again the story of mountain legend, you will again find yourself lost in the world of love, grace, and loyalty. Ham Rong Mountain is like the most wonderful picture of nature, grass and wild wind and clouds, making people come to be attached to, and those who leave not to be leaving.
Ham Rong Mountain - An attractive tourist destination in Sapa
Reviewed by
Duy Khiêm
on
July 23, 2019
Rating: