The recent 2030 Destination Report of World Travel & Tourism Council has brought Ho Chi Minh City into the top 20 cities of the future destination, in the category "Emerging destinations".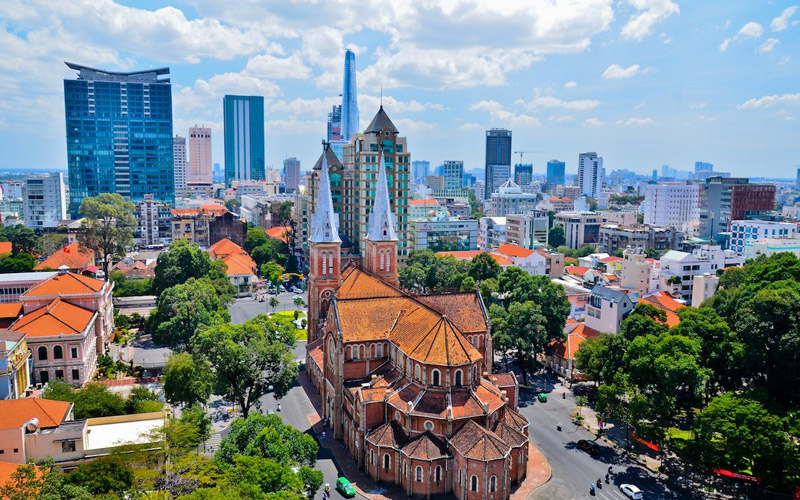 Ho Chi Minh City is in the top 20 cities of the future.
Most recently, World Travel & Tourism Council and JLL commercial real estate Company co-ordinate to produce Destination 2030 report (Destination 2030) with appraisal content "degree ready "of 50 destinations, divide these cities into 5 group types.
The criteria to rank emerging destinations based on infrastructure and ongoing tourism, and the number of tourists increases. And Bangkok, Cape Town, Ho Chi Minh City, Istanbul, Jakarta, Mexico City and New Delhi are the names included in this group.
Along with the presence of 13 cities are familiar destinations, including cities: Auckland, Berlin, Dublin, Las Vegas, Lisbon, London, Los Angeles, Madrid, Miami, New York, Seoul, Seville and Sydney. These are places with stable tourism infrastructure, strong travel and entertainment businesses.
Last year, the European Union announced it has identified 105 tourist destinations in some countries that are in overload. This is based on the evaluation of the Washington Post newspaper, when the number of people traveling increases year by year, many tourist attractions face the pressure of having a good infrastructure to meet many needs.
According to the World Tourism Organization, a United Nations agency, said last year 1.4 billion people worldwide traveled abroad. This figure shows a 6% increase over the previous year, and is expected to increase by 3-4% this year.
Ho Chi Minh City reached the top 20 cities of the future destination
Reviewed by
Duy Khiêm
on
July 07, 2019
Rating: