Have you planned to find somewhere escaping from the heat of summer? The sweltering summer sun makes us feel uncomfortable, the work makes us tired so why not spend 2 days of weekends to enjoy some fresh air? The following hot spots to escape from Hanoi heat below will surely help you have a happy summer!
Quan Son Lake
Ho Quan Son is located in My Duc District, about 50 km from Hanoi. This place has an area of 850 hectares. Surrounding Quan Son Lake is a cool climate, fresh air because it is surrounded with quite high mountains. The first thing that attracts you when you come here is the wonderful natural scenery with the vast clear lake and the cool green mountains. This promises to be an ideal hot spot near Hanoi suitable for families or groups of friends to experience together.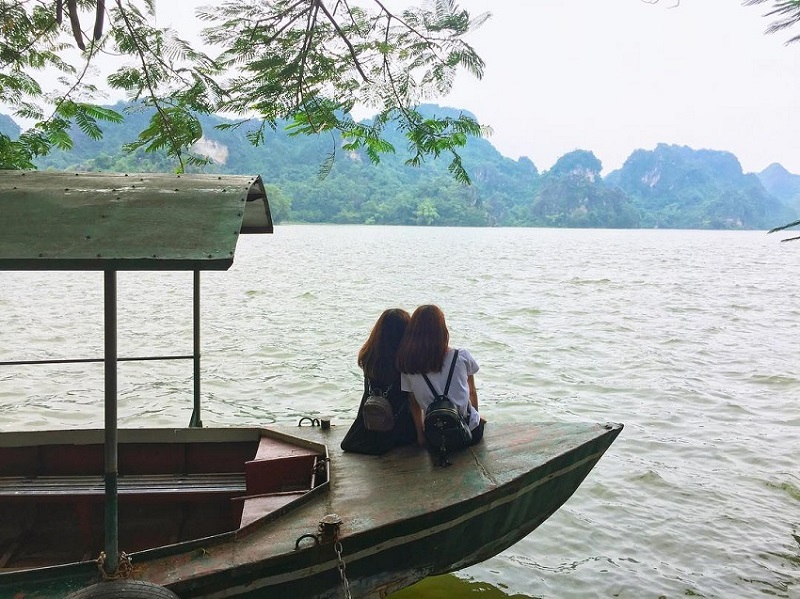 An ideal place to explore in summer days.
Here we can admire the scenery on the lake, picnic or sit on the boat to admire the impressive beauty of nature as a picture. In the summer, Quan Son lake at this time also has lotus blooming, spreading fragrant aroma everywhere like a fairyland place.
Ba Be Lake
Ba Be Lake is not too far from Hanoi, this is also an ideal place to rest on weekends. Ba Be Lake has the harmony of mountains, rivers and cool and pleasant. So you can come here to avoid the heat.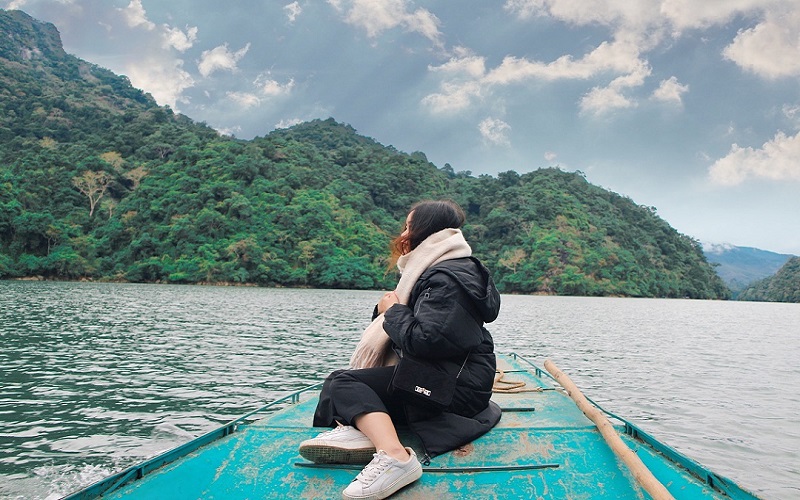 The boat trip is great.
Tourists come here to swim at the lake, watching the sunset gradually fall behind the majestic mountains. The feeling of enjoying the natural scenery of having 1 without 2 will surely bring you an extremely comfortable feeling, dispelling a lot of fatigue, the pressure of everyday life.
Ba Vi National Park
Ba Vi National Park is 50km west of Hanoi center located in Tan Linh commune, Ba Vi district. It stands out with the majestic beauty of lush green forests, diverse flora. Here, you can explore picturesque landscapes, poetic tree shade overwhelmed streets ... In particular, Ba Vi National Park is suitable for short-term picnics with family or friends.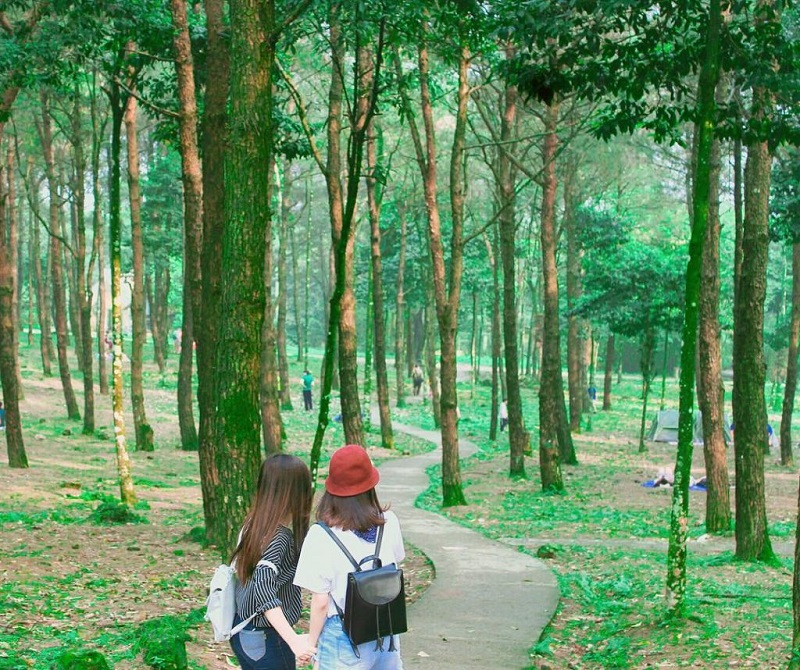 Let's visit and play with friends!
Around this place, there are many interesting entertainment areas for you to experience such as Fairy Spring, King pond, ivory waterfall, gem stream .... You can also choose to resort in nearby "luxury" resorts. For those who prefer to explore historical relics and cultural values, Thuong, Trung, Ha temple, Uncle Ho worship House or Bao Thien tower, Ngoc Hoa cavern... are the perfect suggestions for you. The cost of a weekend trip here is not too high, so don't hesitate to "go" right away!
Thac Da ecological tourism area
Thac Da eco-tourism site is located in Van Hoa commune, Ba Vi district. This place is located on the mountain with an area of about 100 hectares. This is the perfect choice for those who love wild mountain forest space. The charming landscape of the region still retains the natural beauty of the mountains.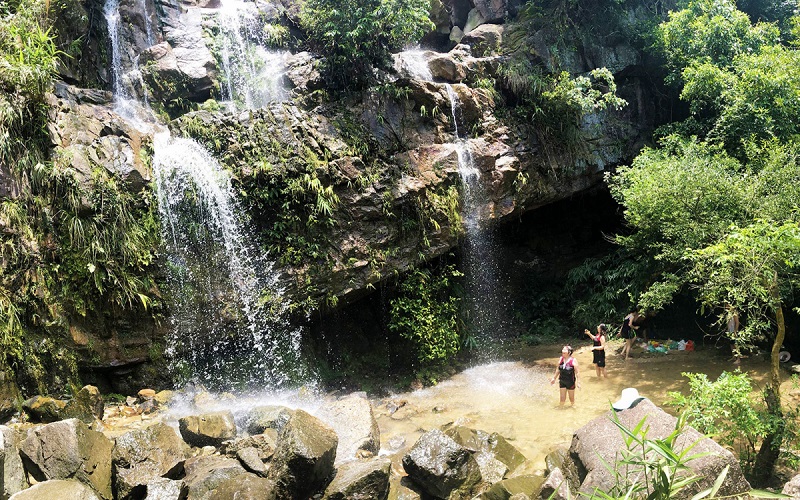 No matter the summer heat when resting here.

It is considered one of the attractive destinations in the North. Coming to Thac Da, tourists will really be immersed in the green nature, enjoy the disengagement and cool air from the trees. If you are still wondering where to avoid heat, remember to save this location!
Dong Mo
Dong Mo is not too big lake or forest but it is an interesting destination for people on weekends. We can camp in this eco-tourism area. Dong Mo is located in the community of Vietnamese cultural and tourist village, so there are quite a few wonderful things for visitors to experience. With a fresh climate to create comfort for tourists, Dong Mo deserves us to be a place to soothe the summer sun. Especially Dong Mo is also famous since it is a picnic area, picnic with reasonable prices.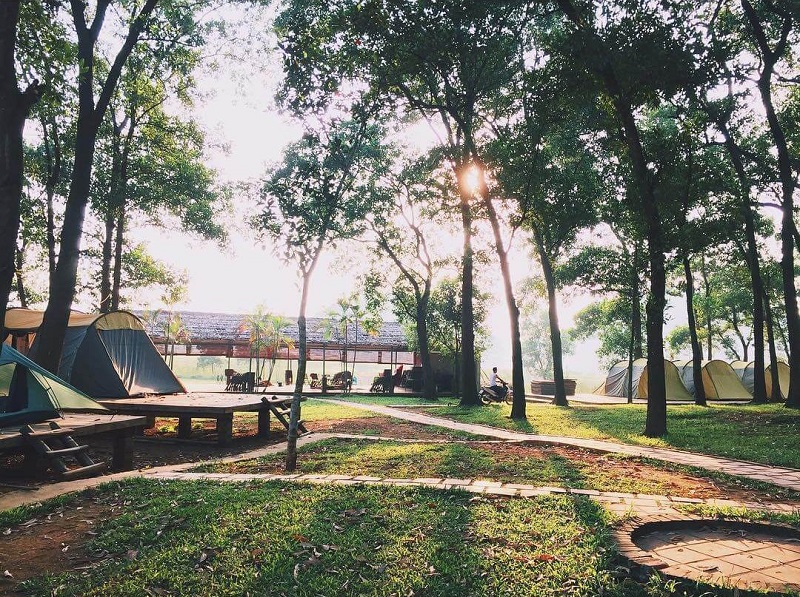 Seeing this scene makes you flutter.
Hopefully, the information we provide above will help you have an impressive and fun summer trip. Don't forget to note!
The places to escape from the heat near Ha Noi
Reviewed by
Duy Khiêm
on
July 22, 2019
Rating: