Besides historical monuments, green beaches and delicious food, Vietnam is also known for its many mysterious and unique caves, attracting a large number of tourists who love to explore adventure every year.
Tu Lan cave system (Quang Binh)
Mr. Howard Limbert, an expert of the British Royal Cave Association said: "Vietnam is the country with the most beautiful caves in the world". In it, it is impossible not to mention the Tu Lan Cave System (Quang Binh) - the place that has been chosen as the backdrop for the Kong Skull Island movie. "A lot of people come for the movie, but then they realize that the landscape is even more beautiful than they imagined."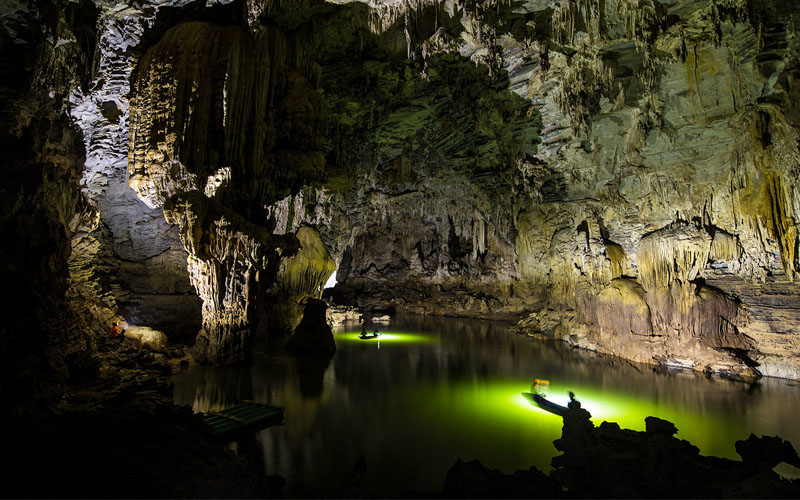 Son Doong cave
Considered the largest natural cave in the world, Son Doong is estimated to have a capacity of 38.5 million cubic meters. Even inside the cave, there is a large forest.
Oxalis adventure tourism company, in partnership with the British Royal Cave Association, takes visitors to explore Son Doong Cave during the dry season from January to August every year. The group will be camping in nearby Hang En (the third largest cave in Vietnam), where visitors can swim under the underground rivers, or lie in the camp and raise their eyes to the sky to watch the swarm of swallows flying.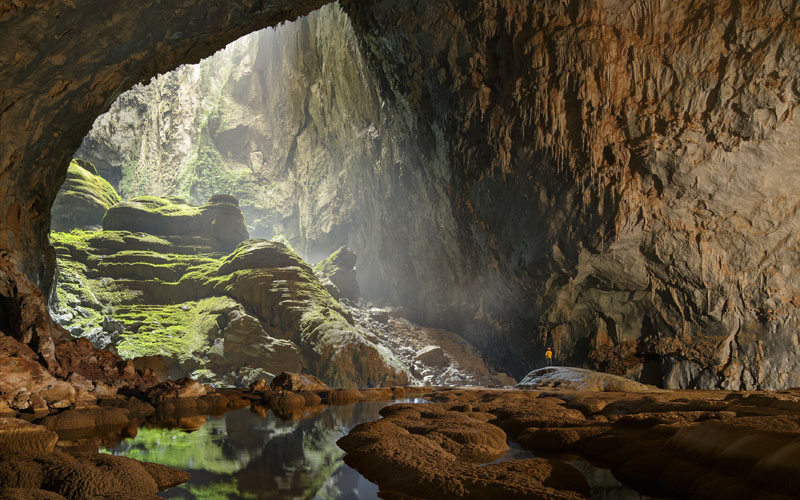 Tien cave
One of the most popular expeditions to Tu Lan Cave System is a 2-day tour through Tien cave - named after the mesmerizing boulders and marvelous patterns on limestone walls.
Going through 2 caves (Hang Tien 1 cave and Hang Tien 2 cave), it takes tourists to walk into a vast forest, before immersing yourself in the beauty of the giant caves.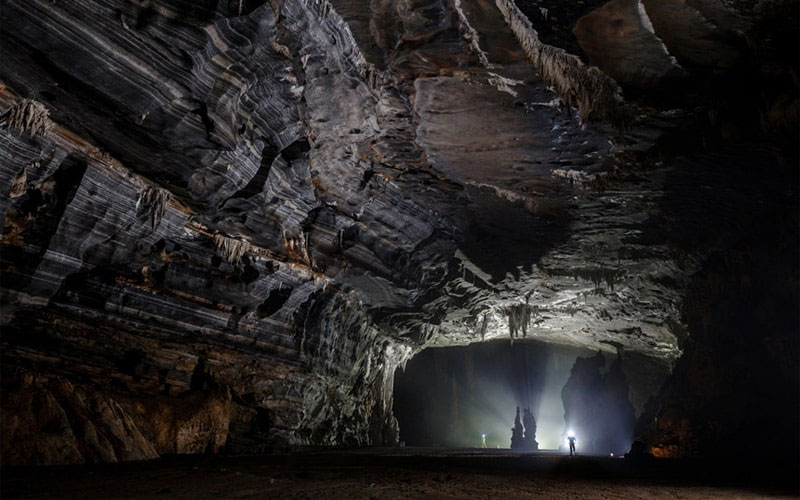 Hang Va - Nuoc Nut cave
Visitors can also take a 2-day tour to explore Hang Va & Nuoc Nut cave. Although this cave expedition seemed easier than the Son Doong cave, it was still an adventure with lots of opportunities to walk through the foliage of the dense forest, climb over the rocks, and underground rivers, admiring stalactites and stalagmites.
Visitors can swim 100m across the river to the entrance of Hang Va cave, which is known for its magnificent stalagmites.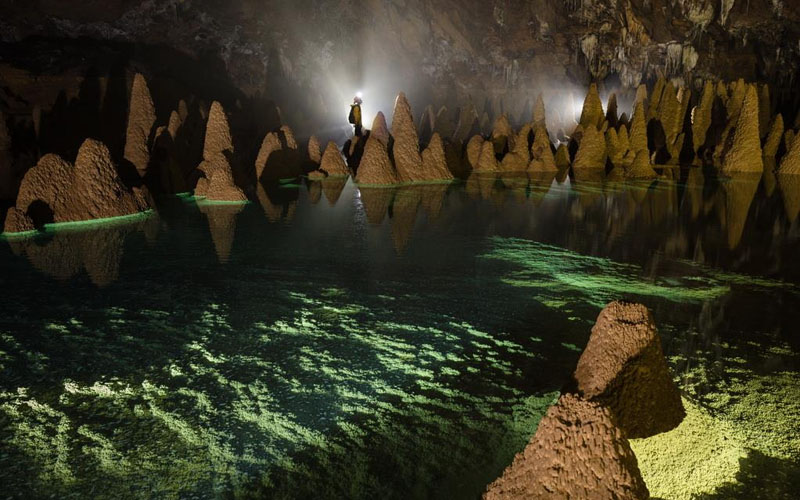 Sung Sot Cave
Halong Bay can be known for thousands of limestone islands. Besides, this is also the place where there are many caves. According to statistics, there are at least 59 caves in Ha Long to date. In it, Sung Sot Cave is considered the most beautiful. Located on Bo Hon Island (Ha Long Bay), Sung Sot was first discovered in 1901 by French explorers.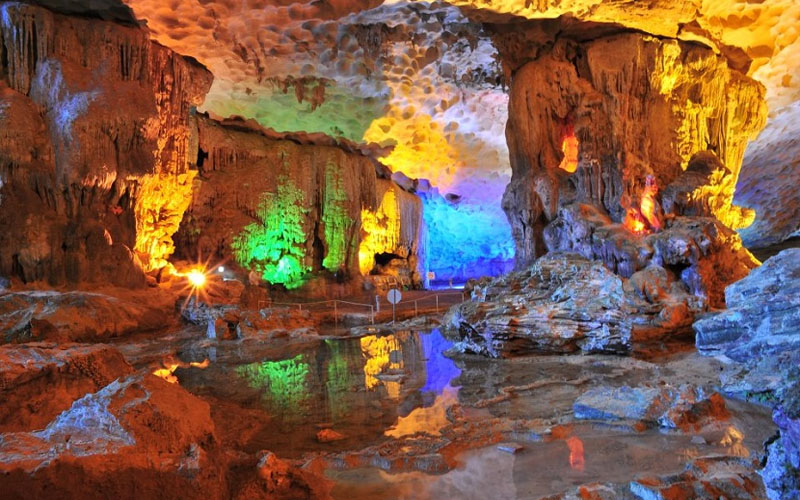 Tam Coc - Ninh Binh
Besides Quang Binh province, Trang An landscape system (Ninh Binh province) is also home to numerous beautiful caves. Trang An is famous for Tam Coc, meaning "three caves". Three caves, including Hang Ca, Hang Hai and Hang Ba - can be visited by tourists during the same boating tour starting from Van Lam village.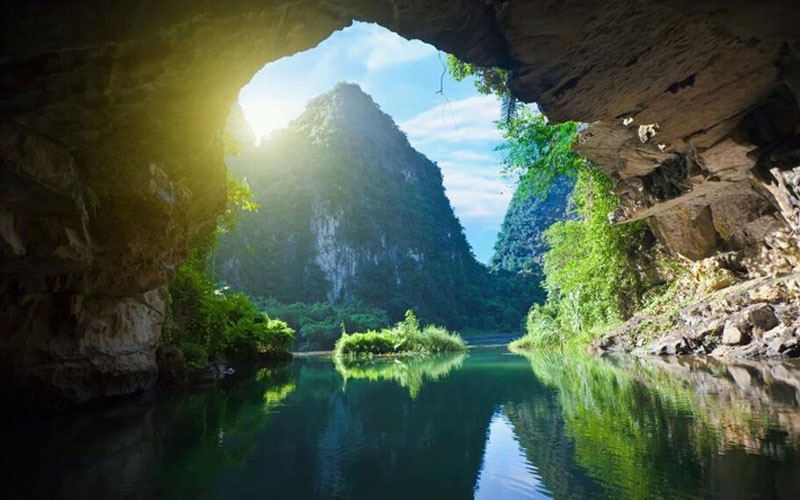 Top the most beautiful caves in Vietnam according to CNN
Reviewed by
Duy Khiêm
on
July 20, 2019
Rating: