It's never too early to start thinking about summer holiday ideas and one place on our minds for 2022 is France's scenic Rhone River that's at its most beautiful during the warmest season of the year.

With its charming towns and cities, such as underrated Lyon, pretty Arles and enchanting Avignon, a European river cruise is a fantastic way to explore a number of beautiful destinations in the Rhone region.
It's also the perfect place for discovering the gastronomic heart of France, where you can delve into a world of superb wine and go on a real foodie adventure.
To give you a taste of this magnificent part of France, we've rounded up 24 stunning photos of the Rhone that will make you want to book a trip...
1. View over Lyon
KIRILL RUDENKOGETTY IMAGES
2. Avignon Bridge with Palais des Papes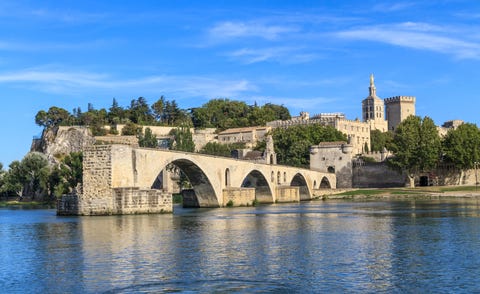 BERTL123GETTY IMAGES
3. The Bartholdi Fountain and City Hall of Lyon at night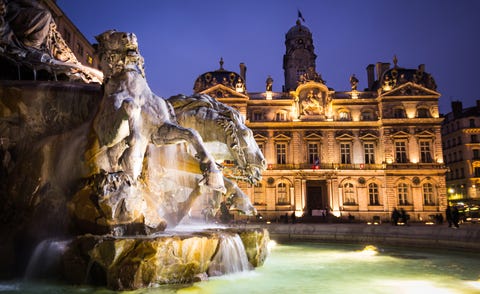 SPC#JAYJAYGETTY IMAGES
4. The Rhone and vineyards in the city of Condrieu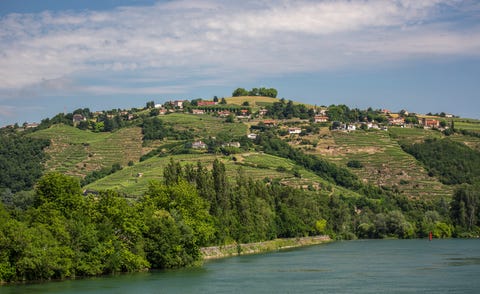 BOB POOLGETTY IMAGES
5. Pretty buildings along the river in Lyon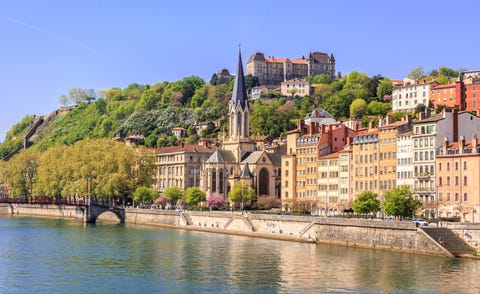 SUGERE LOIC / EYEEMGETTY IMAGES
6. Avignon's famous bridge on the River Rhone during lavender season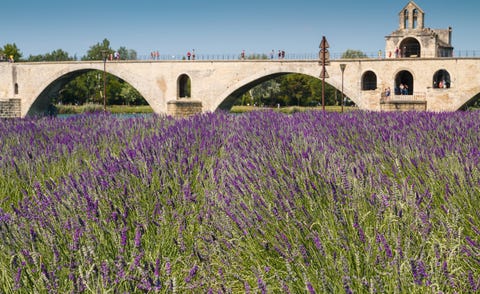 REBIUSGETTY IMAGES
7. The Saint Maurice Cathedral of Vienne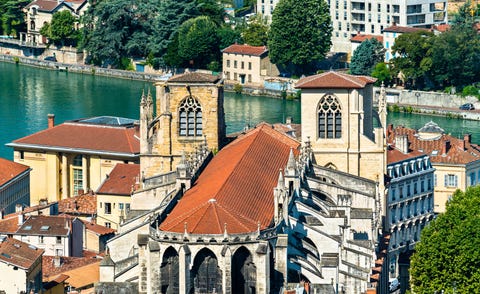 LEONID ANDRONOVGETTY IMAGES
8. Life along the Rhone River banks in Lyon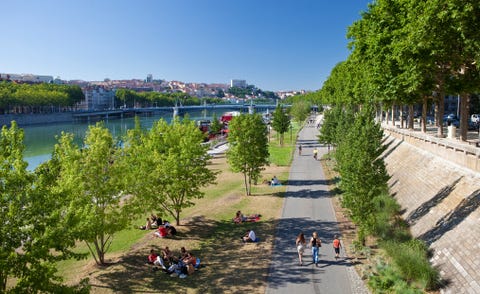 JACQUES PIERREGETTY IMAGES
9. The town of Tournon sur Rhone and its vineyards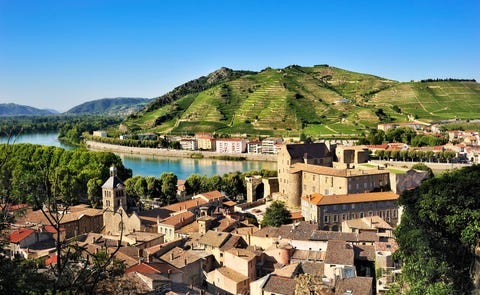 ZYLBERYNG DIDIER / HEMIS.FRGETTY IMAGES
10. Viviers in Ardeche on the River Rhone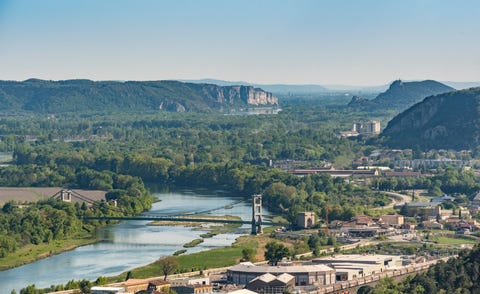 PICAVETGETTY IMAGES
11. Lyon at night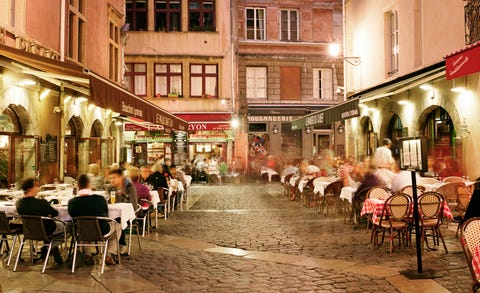 GARY YEOWELLGETTY IMAGES
12. Ardeche Gorge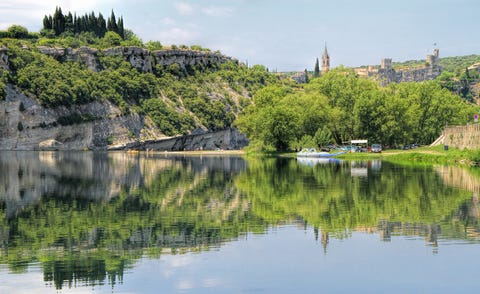 PHOTOPROFI30GETTY IMAGES
13. Ardeche Gorge is known as the 'Grand Canyon of Europe'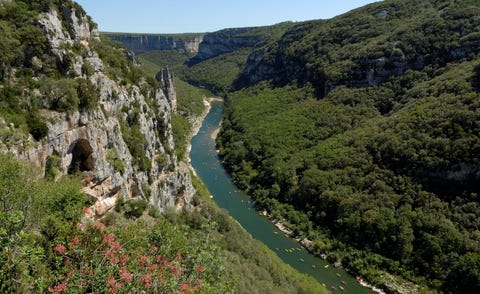 JFWETSGETTY IMAGES
14. The rolling hills and vineyards of Beaujolais land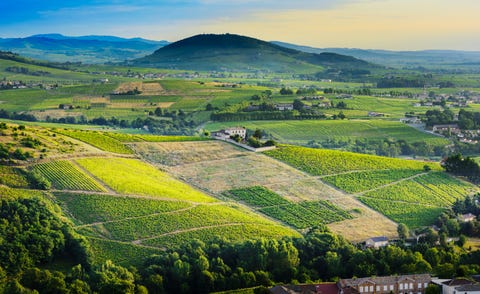 GAEL_FGETTY IMAGES
15. Towers and rooftops of Lyon's old town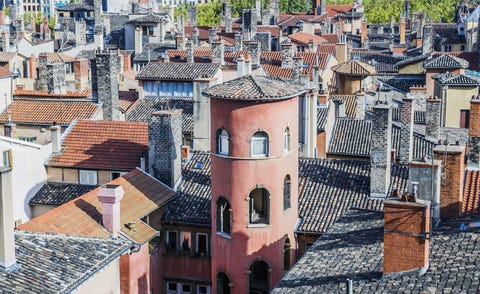 MASSIMO BORCHI/ATLANTIDE PHOTOTRAVELGETTY IMAGES
16. Canoers at the Pont d'Arc, a natural bridge in the Ardeche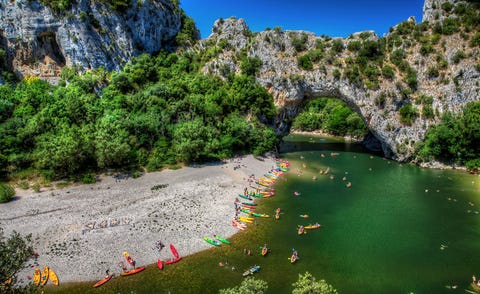 ROLFSTGETTY IMAGES
17. The Pont du Gard in Provence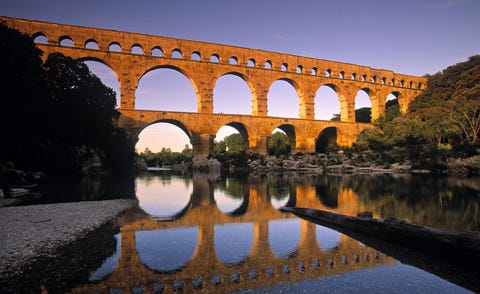 WALTER BIBIKOWGETTY IMAGES
18. Grape harvesting in the Rhone Valley's vineyards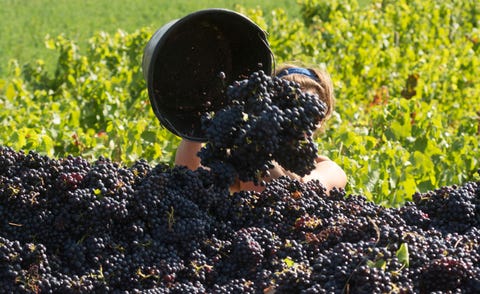 BERNARD JAUBERTGETTY IMAGES
19. View over Avignon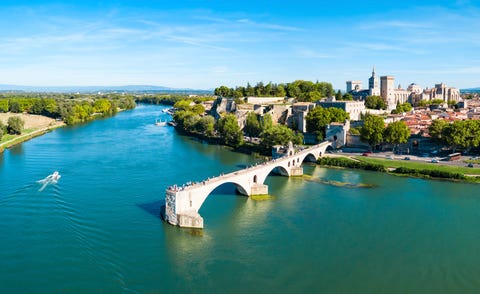 SAIKO3PGETTY IMAGES
20. A typical street in Arles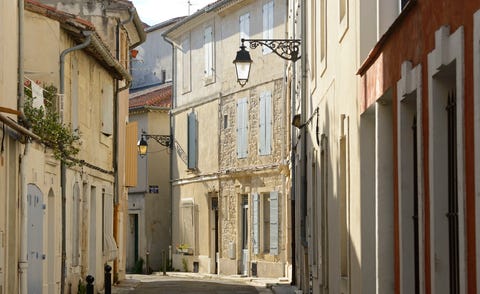 CHRISTIAN HEEBGETTY IMAGES
21. River Rhone in Arles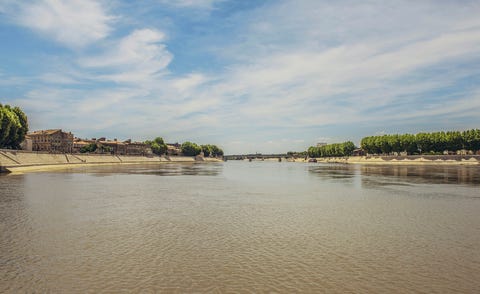 SHARON LAPKINGETTY IMAGES