Meticulously curated wine lists, pristine tableware, and numerous courses of delicately crafted bites – welcome to the world of Michelin-starred dining. It's usually assumed that fine cuisine comes with a hefty price tag, but there are plenty of top restaurants out there that won't break the bank. Here are some affordable Michelin picks – try them all by renting a car and following your stomach across the country.
Ai Fiori, New York, New York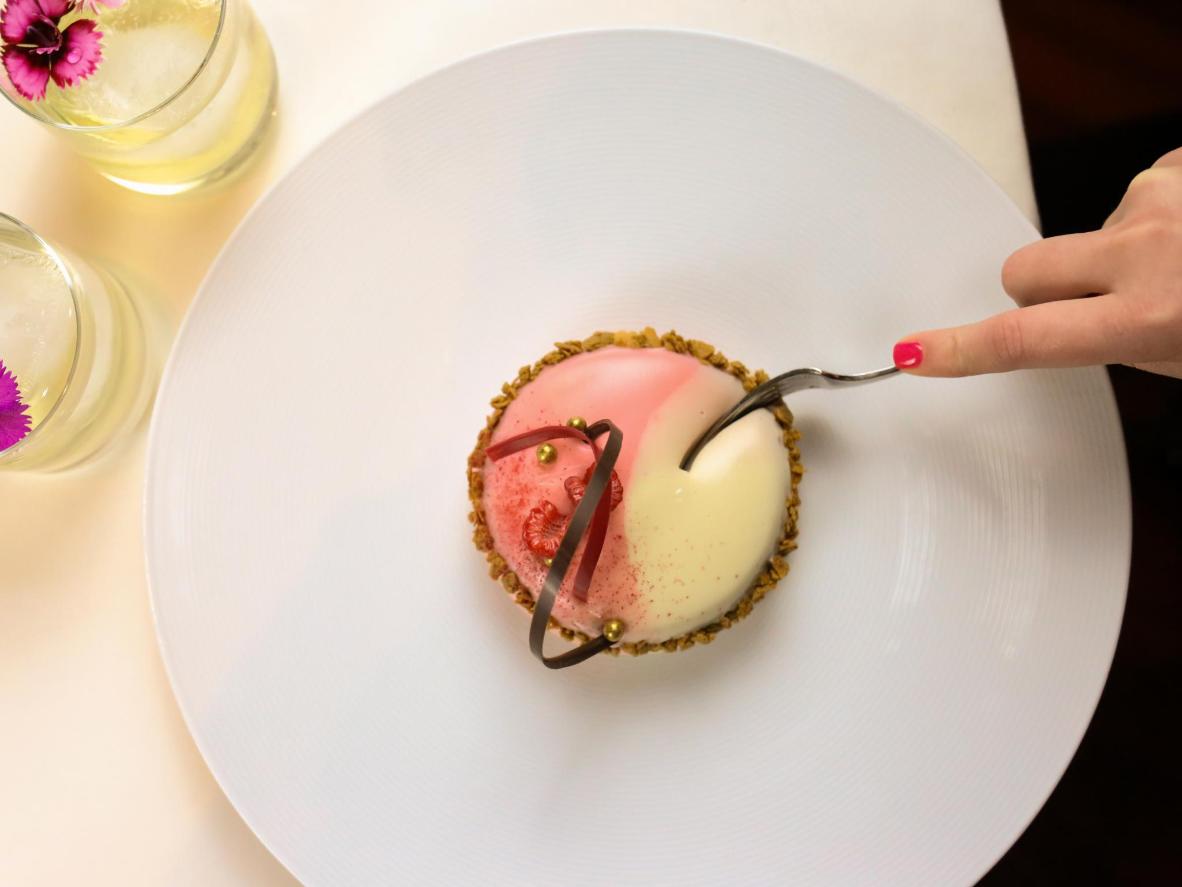 One of the desserts served at Ai Fiori
Excellent Italian food can be found all over New York – just ask any local for their favorite pizza spot. Ai Fiori, located on the second floor of The Langham hotel in Midtown, is a standout. Named after the Italian phrase for "among the flowers," Michael White's one-Michelin-star restaurant serves modern interpretations of Riviera cuisine, paired with an impressive wine selection. Their award-winning main dishes start at around $45, such as their signature dish, astice, a butter-poached Nova Scotia lobster. After your meal, enjoy a night cap at Bar Fiori. Plus, if you stay at The Langham, you won't need to go far to roll into bed.
Tail Up Goat, Washington, D.C.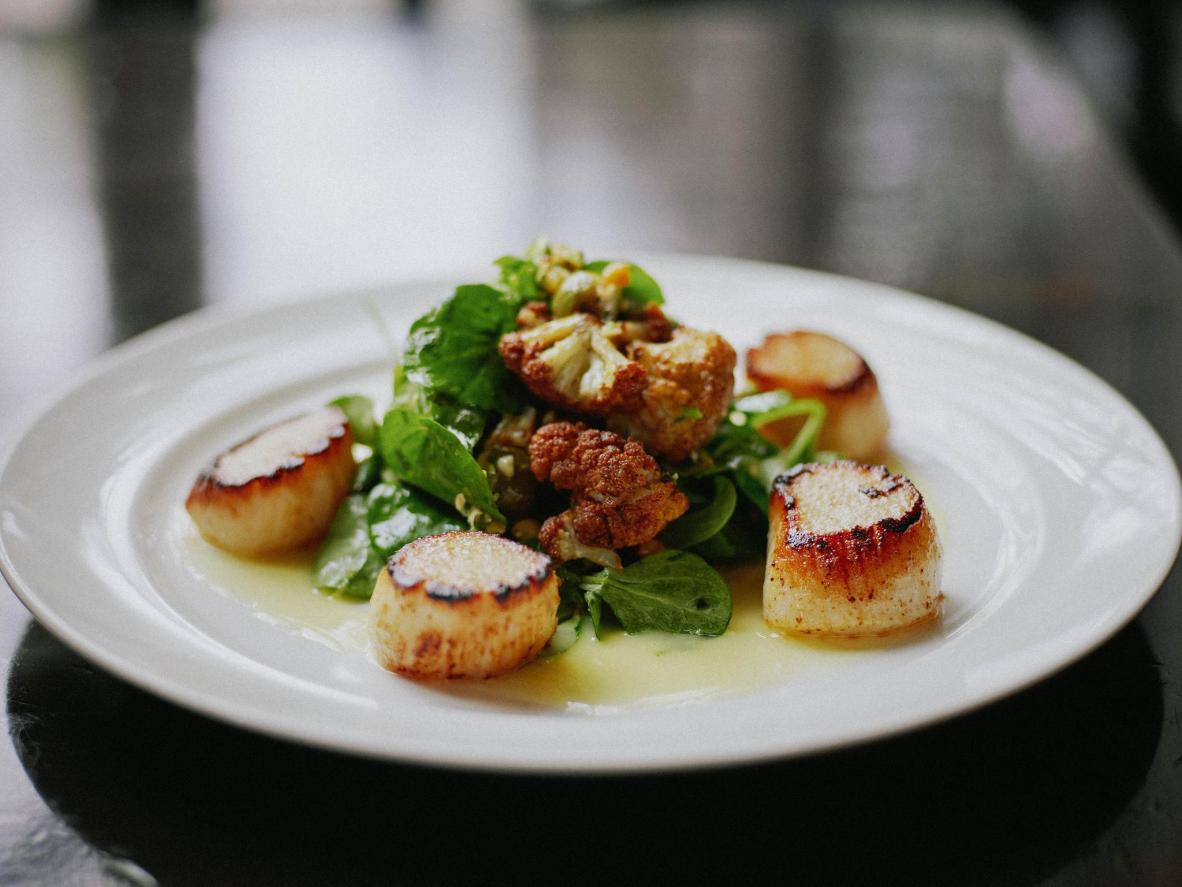 Seared scallops are just one of the many options on the dinner menu
If you're looking for an excellent Michelin-starred spot in D.C. without the formality of silver service or confusing utensils, check out Tail Up Goat. Owned and run by Bill Jensen, Jon Sybert, and Jill Tyler, this eatery is tucked away in the Adams Morgan neighborhood of Washington, D.C. With its whimsical name, wood tables, and colorful chairs, expect a laid-back vibe coupled with exceptional food and service. Treat your taste buds to a wide range of dishes, from $13 for crispy salt cod to $62 for ribeye.
The Adams Morgan area of D.C. is also a great place to stay during your trip. The LINE Hotel DC is a bright and airy hotel just a four-minute walk from Tail Up Goat. Housed in a refurbished church, the interior is a refined combination of old and new.
Kin Khao, San Francisco, California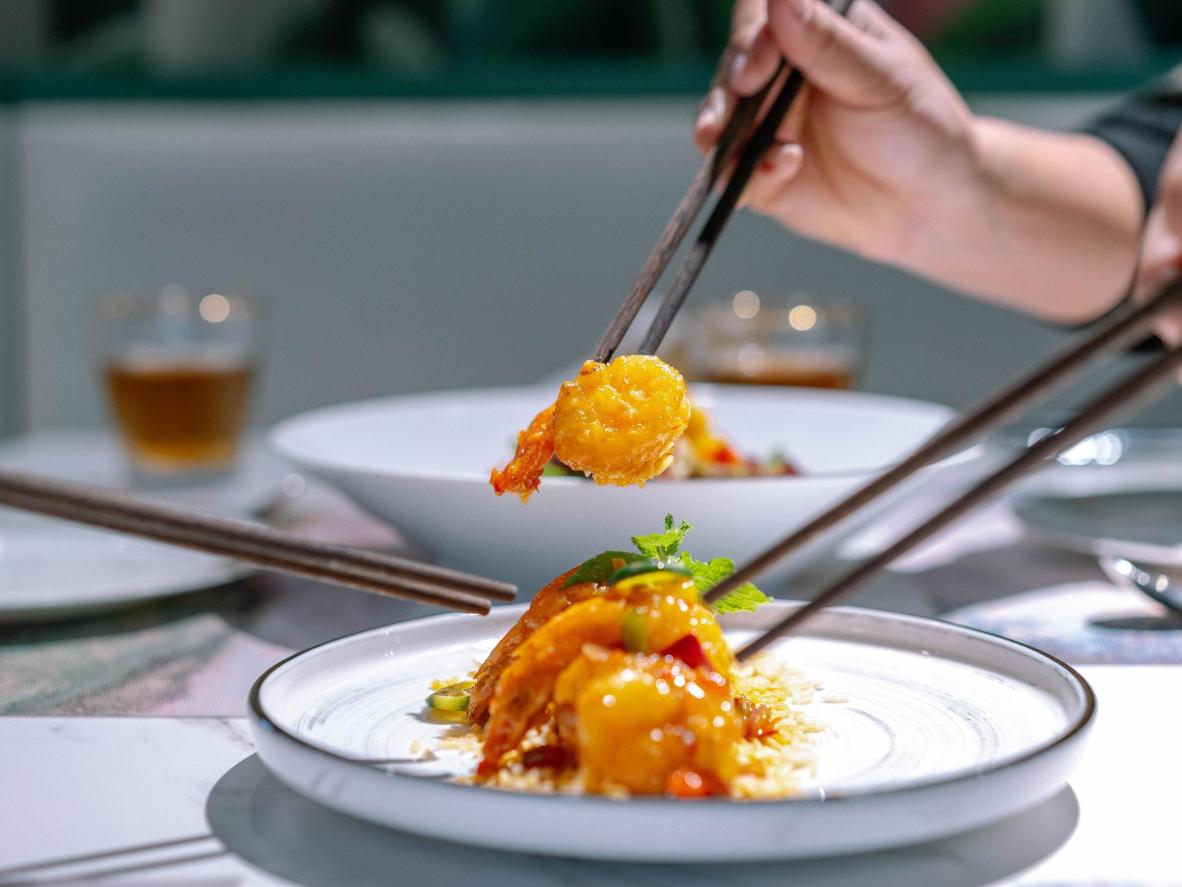 Visitors looking for authentic Thai fare won't be disappointed at Kin Khao
Founded as an homage to Bangkok's legendary cuisine, Kin Khao in San Francisco was the first of techie-turned-chef Pim Techamuanvivit's restaurants to earn a Michelin star. This unassuming eatery prides itself on serving authentic Thai dishes using local ingredients – with a few creative twists thrown in for good measure. Try one of the à la carte dishes, many of which are under $20, or round up a group of friends and share a few plates. Many dishes are Thai-level spicy, so be prepared for the heat. Stay at the Parc 55 Hotel, conveniently located around the corner from the restaurant.
Jeju Noodle Bar, New York, New York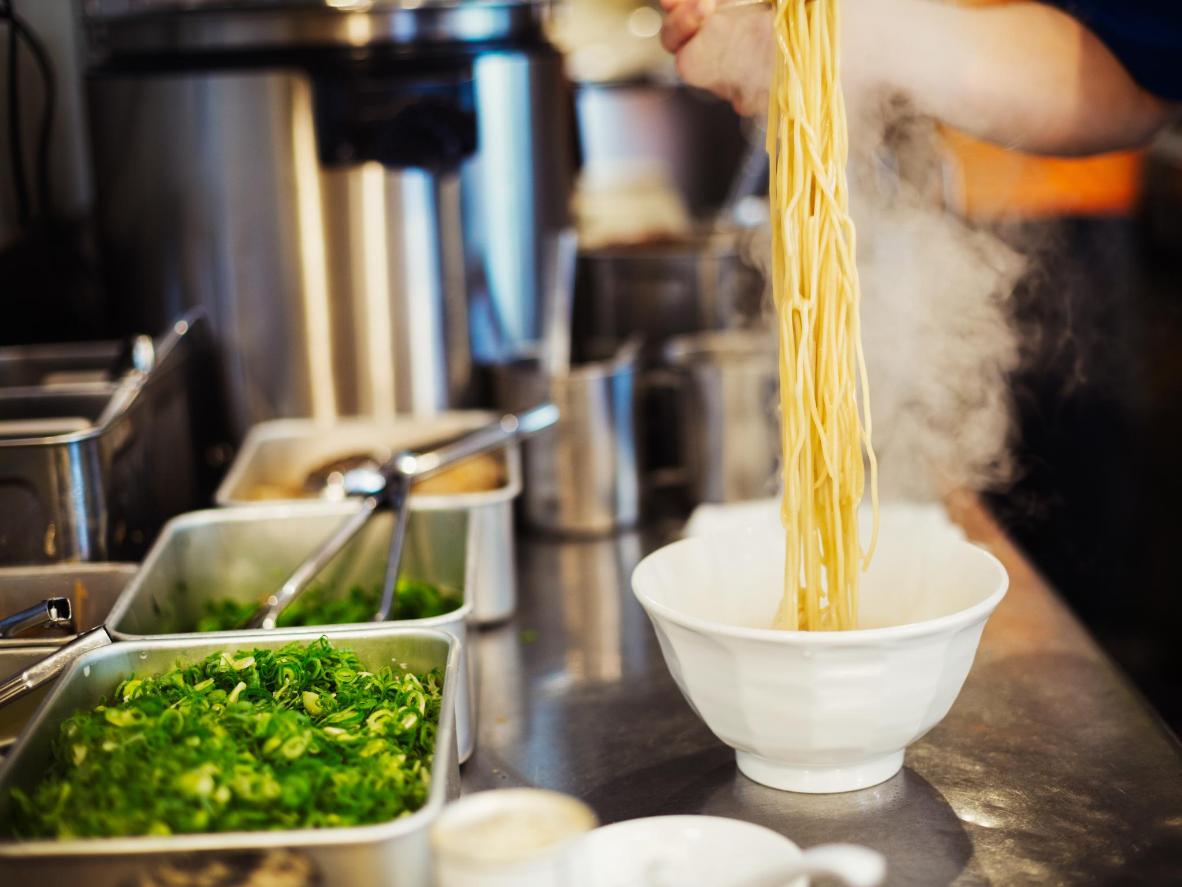 These aren't your typical instant noodles
Chef Douglas Kim is no stranger to New York's culinary scene, having sharpened his knives at the likes of Per Se, Nobu, Morimoto's, and Zuma. In a nod to his former stints, traces of French and Japanese influences can be found in the menu of Jeju Noodle Bar. He serves up elevated variations of traditional Korean noodle dishes, topped with premium ingredients like Wagyu beef and Périgord truffles. With main dishes starting from $20, Jeju is certainly worth a stop for any foodie. Just a couple of blocks away is The Jane Hotel – a classy hotel with old-school charm.
State Bird Provisions, San Francisco, California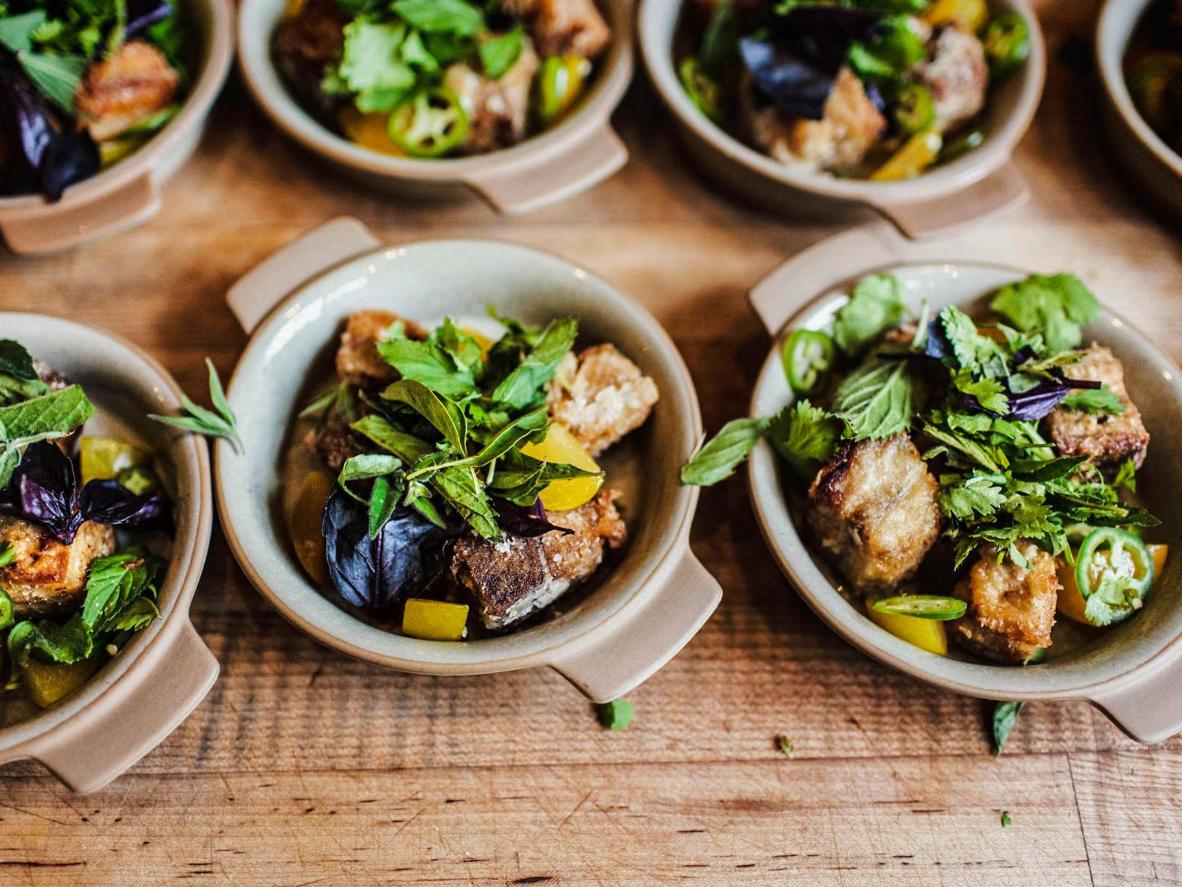 Pork belly salad is one of the dishes offered at State Bird Provisions
San Francisco's State Bird Provisions is named after the restaurant's popular dish where quail—California's state bird—has a starring role. Owned by Stuart Brioza and Nicole Krasinski, this location prides itself on its friendly atmosphere and caters to a steady stream of loyal regulars. Featuring an ever-rotating menu of small, sharable dishes with Asian influences, the restaurant is sure to delight every time. Take your pick from carts traveling around the dining room, or order one of the "commendables" for around $25. Continue your journey of blended American and Asian cultures by checking in to the swanky Hotel Kabuki, just four blocks away from the restaurant.
Aquavit, New York, New York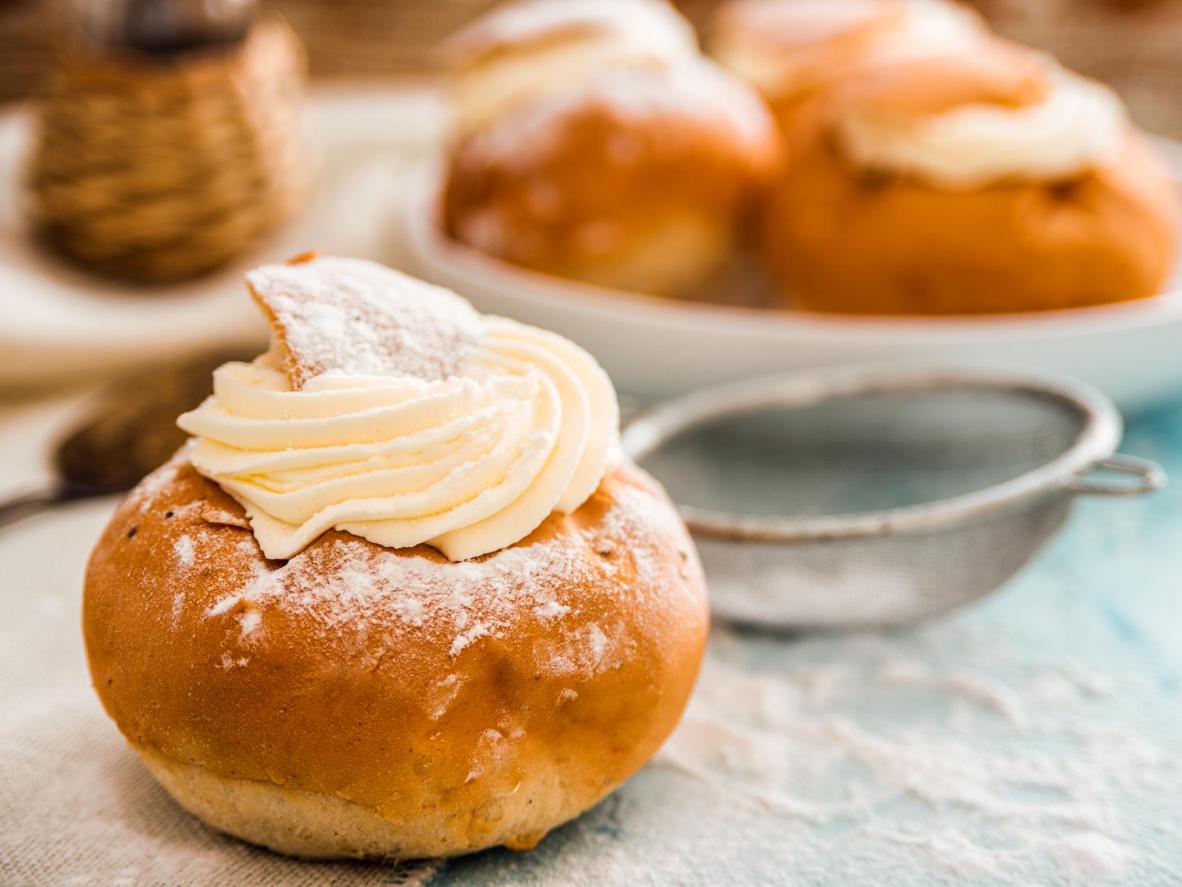 Traditional Swedish semla
Once helmed by celebrity chef Marcus Samuelsson and now run by executive chef Emma Bengtsson, New York's Aquavit is delightfully Scandinavian. Over the course of 30 years, they've perfected the art of marrying traditional cuisine with nouveau Nordic. Offerings span from gravlax—a staple on all smörgåsbords—to an Arctic bird's nest of white chocolate-dipped goat parfait eggs carefully garnished with brownie "dirt." Though this sleek eatery boasts two Michelin stars, you won't have to pay top-tier prices here – the mains at the bar cost around $35. Be sure to come back around Swedish holidays to try the seasonal specials like semla on Fat Tuesday, or the julbord for Christmas. Stay at the Lombardy Hotel, where you'll feel as if you've got your own apartment in the heart of Manhattan.