As interesting as visiting ancient ruins or iconic monuments can be, sometimes the most memorable landmarks can't be pinned on a map. Whether that strange buzz in the air hits you as invigorating or off-putting, it's as undeniably unique as it is inexplicable.
There are a few, bold few cities that defy social norms and the powers that be by celebrating diversity, creativity, eccentricity, and the beautifully unusual. Whether the locals don neon mohawks and safety-pin piercings or strut down Main Street in medieval armor swinging foam swords, our list highlights best of the weird in the US.
Richmond, Virginia
Anyone who thinks punk is dead hasn't been to Richmond. In the 80s, many of those fleeing the crowded scenes of New York and DC set fresh roots here due to its youthful college-town demographic and affordable housing. Over the last three decades, the hardcore scene has fought to resist corporate homogenization and established itself as the punk rock capital of the East Coast, with the graffiti, tattoos, and punk show flyers to prove it.
Whether you want to mosh or not, don't miss a rowdy show at Wonderland or The Canal Club. Then grab a nightcap at the GWARbar, named after the legendary heavy metal band composed of four "interplanetary warriors." From there, the Graduate Richmond is only a few blocks away when you're ready to call it a night.
Raleigh, North Carolina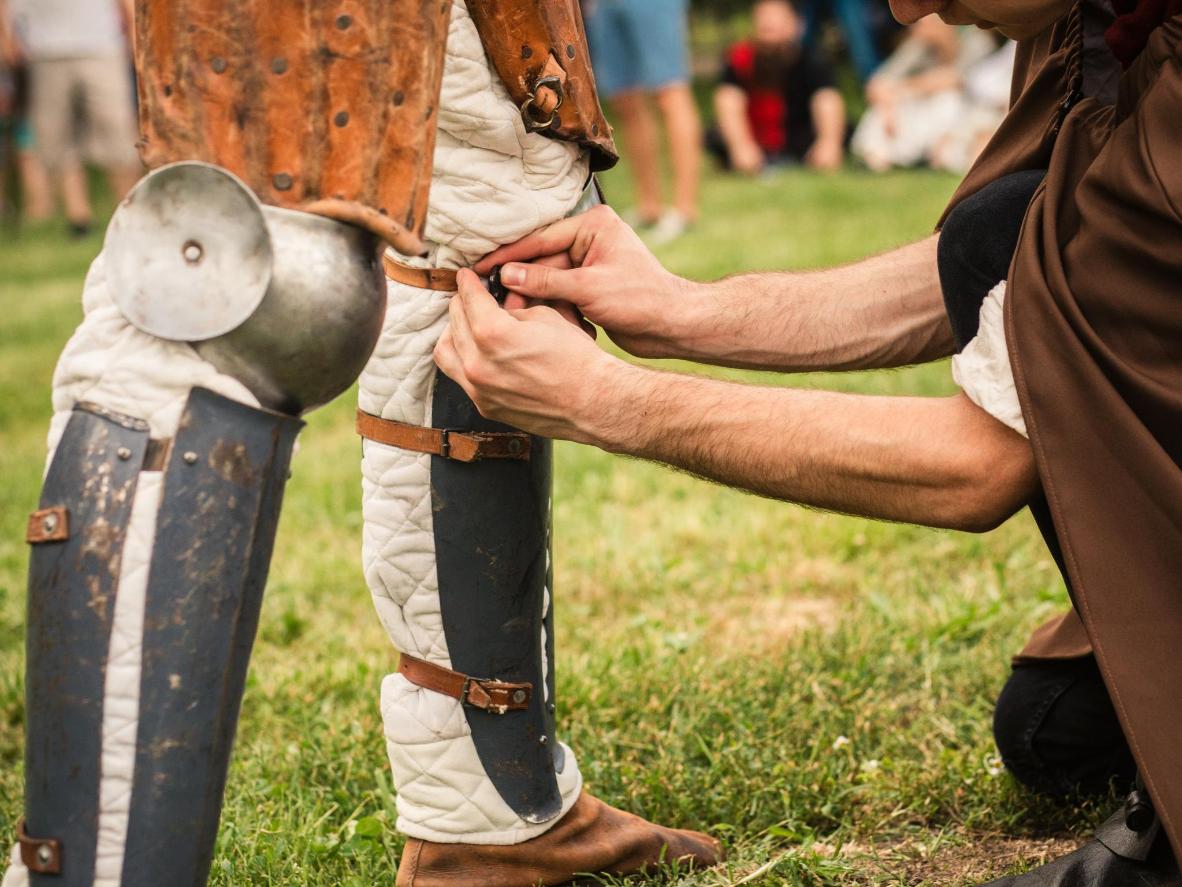 Imaginative costumes aren't just for children nor late October
Raleigh is much more than the capital of North Carolina: it's the LARPing capital of the nation. For those late to the game, LARP stands for Live Action Role Play, a popular, adrenaline-pumping activity for die-hard fantasy fans. During LARP events, dozens of imaginative enthusiasts strap on armor or paint themselves up as elves, witches, trolls, goblins, and more, before unsheathing their foam swords and storming the battlefield (i.e. soccer field).
The Shards of Orn is the country's longest running LARP event. It's held every weekend in William B. Umstead State Park from April through October, and you can register online. To stay close to the LARPing action, stay at the Embassy Suites Raleigh, which is barely a five-minute drive from the park.
Portland, Oregon
The country's largest used and new bookstore in the heart of Portland
They say every jest has its truth, and the hit show Portlandia's portrayal of Bridgetown doesn't stray too far from its eccentric reality. Portland embraces the unusual and off-beat, hosting everything from adult soapbox car races, roller derby tournaments, and annual World Naked Bike Ride, to the Freakybuttrue Peculiarium – an eclectic museum housing sci-fi art, bizarre historical artifacts, and much (possibly too much) more. The city is also a haven for bookworms and comic geeks, home to both the world's largest bookstore, Powell's Books, as well as the most comic book stores per capita in the country.
Portland is also home to Mills Park, which holds the Guinness World Record for smallest park at just two feet wide. Just a block away is Staypinneapple at Hotel Rose, with decor as flamboyant as the city itself, though with rooms much wider than its neighboring park.
Austin, Texas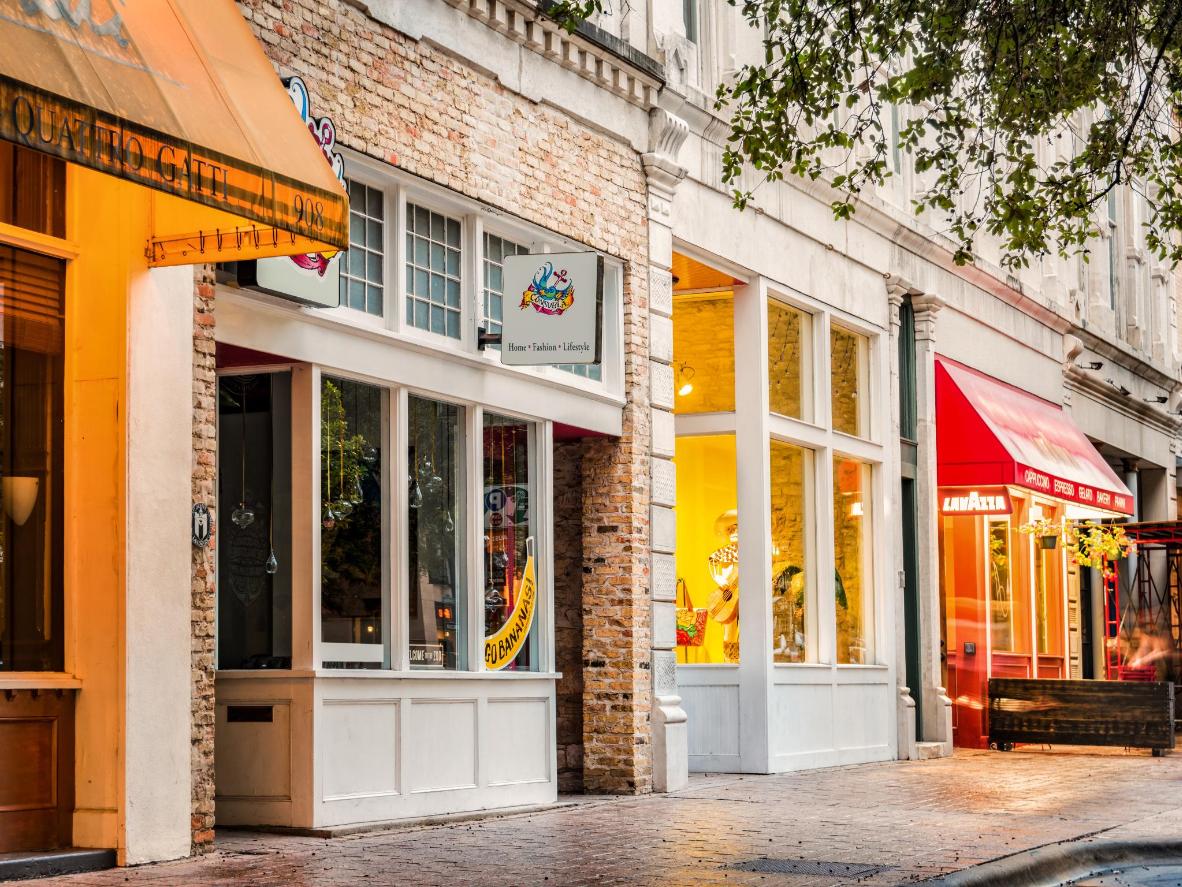 A colorful block in downtown Austin
Locals in the Texan capital do their best to keep Austin weird. What was born as an offhand comment on a radio show 20 years ago has cemented itself as the city's slogan and a call to support local businesses, which—to say the least—are a bit funkier than the invading franchises. Austin watering holes are as outlandish as their customers, from the kitschy, Christmas-themed Lala's and the delightfully nightmarish Carousel Lounge, to 4th Tap Brewing, which regularly hosts Party World Rasslin' events, when costumed amateurs exchange body slams and folding-chair bashes.
One of the city's most popular attractions is The Museum of the Weird. You can't even guess what you'll find inside, but you should check in to The Guild East Side right nearby.
Berkeley, California
An on-campus tribute to a city's revolutionary history
Berkeley is no stranger to counterculture and rebellion. It was the birthplace of the Free Speech Movement in the mid 1960s, which sparked student protests on campuses across the country in defense of civil and women's rights, as well as against the controversial Vietnam War. Historically, Berkeley is famous for championing diversity through local yet globally minded activism. The city has always welcomed artists and outcasts of all stripes, who continue the rich legacy of the beats, hippies, bikers, burn-outs, and freedom fighters who laid the foundation for the uniquely inclusive city that Berkeley is.
People's Park has a rich history and remains a lively communal space to this day. Stay close to the action with a room at the retro Graduate Berkeley.