Stepping inside this world-famous house and gardens at Giverny, you'll see that Monet was not fond of formal gardens. Instead, he encouraged flowers to grow freely, creating a vibrant, constantly evolving colour palette. In July, at the height of summer, the gardens are teeming with poppies, lupins, delphiniums and peonies.
There are two parts to Monet's garden: a flower garden in front of the house, called Clos Normand, and a Japanese-inspired water garden on the other side of the road.
In Clos Normand, Monet mixed simple flowers such as daisies and poppies with much rarer varieties. You'll admire roses climbing over iron arches, and nasturtiums in the garden's central valley.
Marvel at the famous Japanese bridge.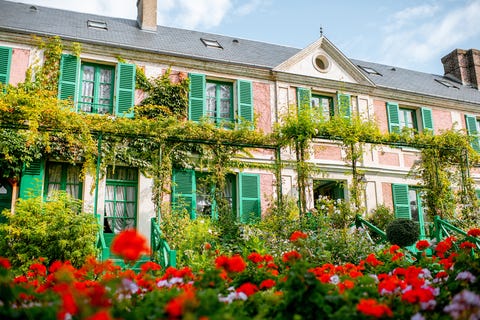 SHUTTERSTOCK
In the water garden you'll find the instantly recognisable Japanese bridge, decorated with purple wisteria, weeping willows, bamboo and nymphea. This garden was inspired by the Japanese artistic prints that Monet collected, and is full of gorgeous asymmetry and curves.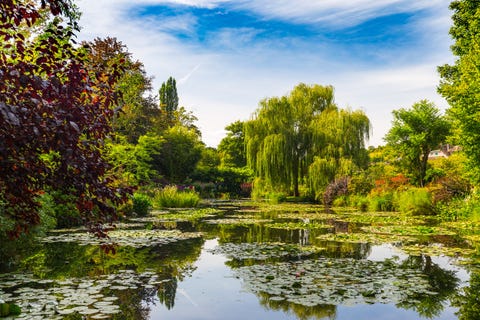 SHUTTERSTOCK
You'll be shocked to discover that the charming pond we associate so closely with Monet's works actually annoyed his neighbours, who worried that the exotic plants would poison the water.
But it was the colourful textured reflections of the garden in its waters that inspired the painter for over 20 years. Walking across this bridge in 2022, you'll have the sensation of stepping straight into Monet's revered Les Nymphéas as you look down at the picture-perfect lilies populating the pond.