Wearing a face covering in shops and on public transport is now mandatory in England. Those who fail to do so can be hit with a fine of £200. Face coverings, such as masks or snoods, must also be worn in most public indoor settings in Northern Ireland, Scotland and Wales.

In
England
, it is compulsory for anyone travelling by bus, train, ferry or plane to wear a face covering. The only passengers exempt from this rule are:
Children under 11
People with disabilities
Those with breathing difficulties
Anyone travelling with someone who relies on lip reading
You must also wear a face covering, like a mask or snood, in certain indoor settings, including supermarkets, pharmacies, post offices and estate agents.
It is mandatory to wear a face covering, such as a mask or snood, on public transport and in shops, in
Scotland
and
Wales
, as well as certain indoor settings in
Northern Ireland
, including shops and public transport.
Snoods, or neck gaiters, are a great alternative to fabric masks, if you'd rather not make your own or you can't get hold of one and would like something that offers other benefits.
What is the government advice for wearing snoods and other face coverings during COVID-19?
The UK government has now made the wearing of face coverings mandatory in many areas, as stated above. If you can, you should wear a face covering alongside taking all other precautions to limit the spread of the virus, including social distancing, washing your hands regularly and limiting face-to-face contact.
The government previously stated that "evidence suggests that wearing a face covering does not protect you," but added that "if you are infected but have not yet developed symptoms, it may provide some protection for others you come into close contact with." It is important to remember that there are also sufferers of COVID-19 who are asymptomatic.
The advantages of wearing a snood as a face covering
While snoods don't offer any extra protection to scarves, bandanas or other cloth coverings, which the
government recommended
, they can provide a little more comfort, especially if you're already used to wearing them during your active holidays. The elastic straps on face masks can feel uncomfortable behind your ears, while bandana ties could feel too tight around your head.
Snoods are often made of lightweight, breathable and stretchy jersey fabric, which hugs your face without too much compression, making them an ideal winter face covering that offers warmth in colder temperatures. Washable snoods are great for reusing on ski and mountain holidays, too - or when out for a run and during active adventures.
You'll find a whole host of other reasons to invest in a snood, including snoods that offer UV protection and some made from recycled materials for an eco-friendly face covering. They can also be worn multiple ways (as hair ties, head bands, bandanas) when they're not covering your face.
What are the best snoods to buy right now?
You'll find a variety of snoods made from merino wool to keep your face warm in the winter, or lightweight fabric if you don't want to get too hot. Snoods are available from many outdoor clothing retailers, including Blacks, Cotswold Outdoor and Mountain Warehouse.
Here's our pick of the best snoods to buy as face coverings in 2021.
1. Seasalt Handyband Box of 3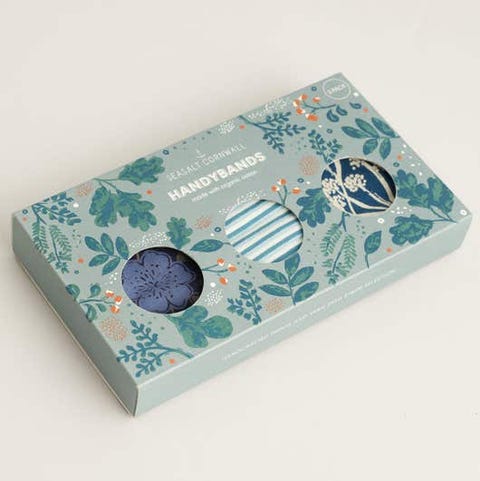 SEASALT
£29.95
This box containing three snoods is perfect for ensuring you always have a clean face covering at hand. The organic cotton is grown without harmful fertilisers and features three different prints: one striped and two floral designs, which add colour to your winter face covering.
They come in a box, making them ideal as a stocking filler at Christmas, too.
2. Decathlon Cross-country Skiing Tube Scarf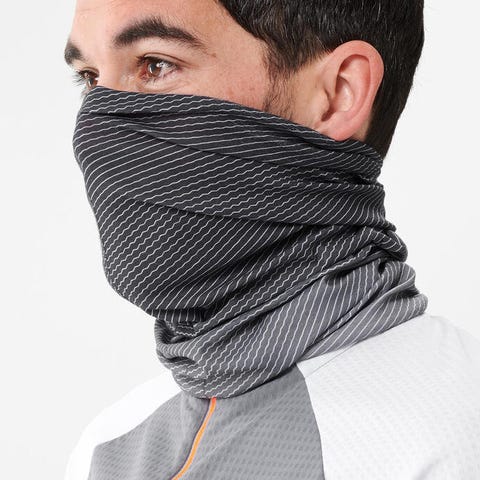 DECATHLON
£4.99
Developed by the Decathlon team to protect your neck and head during cross-country skiing excursions, this snood makes for an ideal face covering.
It's light and practical, making it the essential accessory for excursions. You can also turn it into a headband, hat or tube scarf.
3. Oliver Bonas Animal Print Mark Marking Blue Jersey Snood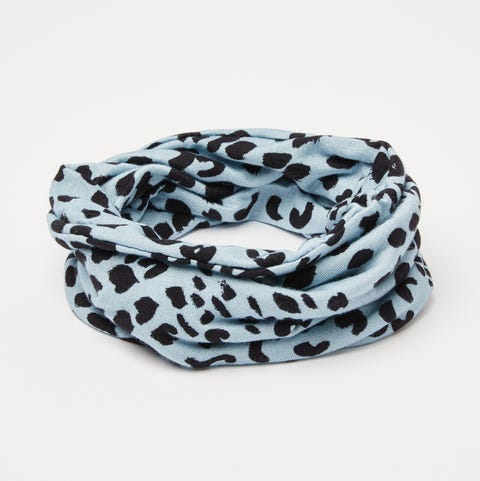 OLIVER BONAS
£18.00
Wrap up warm and cover your nose and mouth with this stylish snood from Oliver Bonas. With its animal-print design and chunkier jersey fabric makes this a great snood for winter.
It also feels super-soft, whether you're wearing it to cover your face while you're in an enclosed space or to keep your neck warm when you're outside.
4. Nike 3.0 Therma Sphere Dri-FIT Neck Warmer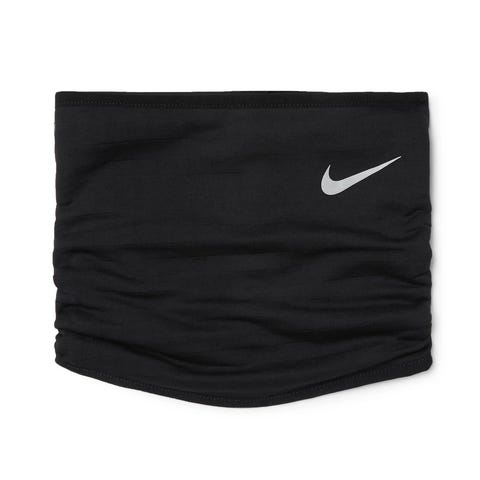 MR PORTER
£21.99
For a sporty look to your face covering, this snood from Nike features the brand's signature tick and comes in black. It's made from insulating Therma Sphere fabric with wicking Dri-FIT technology, making ideal for active wearers.
The flatlock seams reduce irritation and its convertible design means you can wear the snood as a headband or sweatband too.
5. Seasalt Organic Cotton Handyband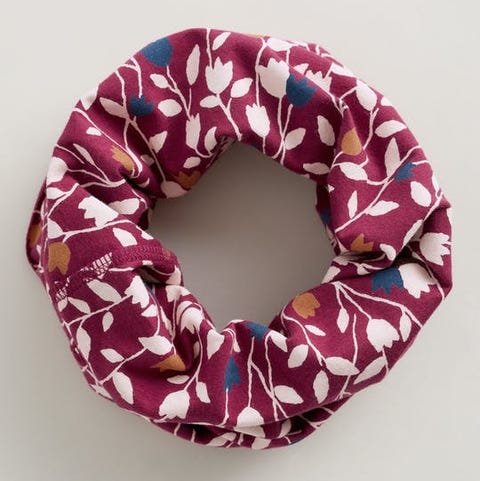 SEASALT
£12.95
Another beautiful design from Seasalt, this snood in a red tulip print is a lovely face covering style for nature lovers. It's made from organic cotton and bamboo, offering plenty of stretch.
The soft jersey snood is one of a few different Seasalt prints available for something different to a plain face covering. It should be washed after every use and can be worn as a headband when you're not using it as a face mask alternative.
6. Columbia CSC plaid fleece gaiter in red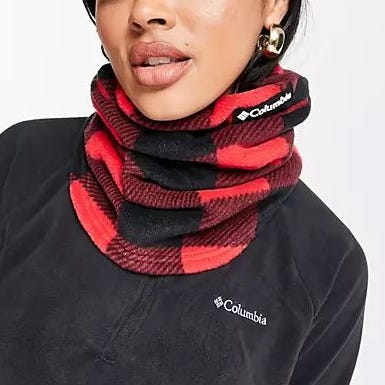 ASOS
COLUMBIA
£25.00
This Columbia snood comes in a classic plaid print. It's made from soft, cosy fleece and fabric that allows water vapour to escape to help keep you cool and dry.
It has an adjustable toggle and is ideal as a cold weather face covering.
7. Oakley Printed Neck Gaiter
OAKLEY
£31.00
SHOP NOW
With its distinctive allover design, this white snood from Oakley features soft fabric for comfortable warmth. It's finished with an Oakley B1B logo flag on the side.
If you're after lightweight comfort this winter, this snood which comes in three colours, is worth considering.
8. Icebreaker Merino Flexi Chute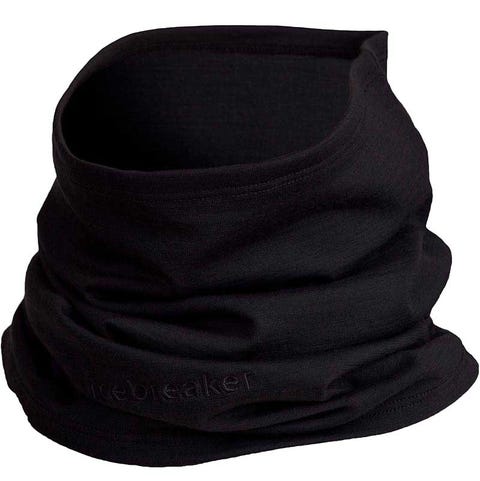 ELLIS BRIGHAM
£27.99
This black snood is made from 100% merino jersey for a soft face covering that's versatile. It's lightweight while offering warmth when you need it and is great for an alternative face mask thanks to its next-to-skin comfort and natural odour resistance.
It's a single layer snood while made as a non-itch covering we all need at this time.
9. Ruffnek Love Dogs Snood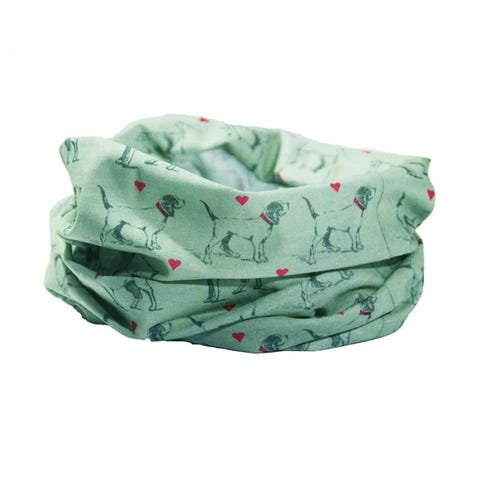 AMAZON
£13.98
Dog lovers, this one's for you. The cute snood with hearts and dogs printed on green material is a great way to cover your face while you show off your love of your four-legged friends.
It's made from seamless 100% microfibre and fits men, women, children and even medium-sized dogs. Once the pandemic passes, you can keep wearing as neck warmer when walking the dog.
10. Craghoppers NosiLife Tube Scarf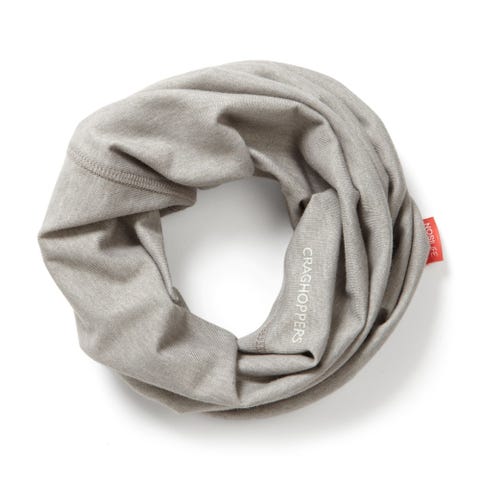 CRAGHOPPERS
£15.00
This grey snood is soft, lightweight and one of the clever ones available. As well as its use as a face covering during COVID-19, this snood is great for taking on camping trips and on country walks as it features anti-insect treatment.
It also offers moisture control for day-long wicking and a cool, dry feel so you don't get sweaty while wearing it.
11. Engel Sports - Schlauchschal - Neck warmer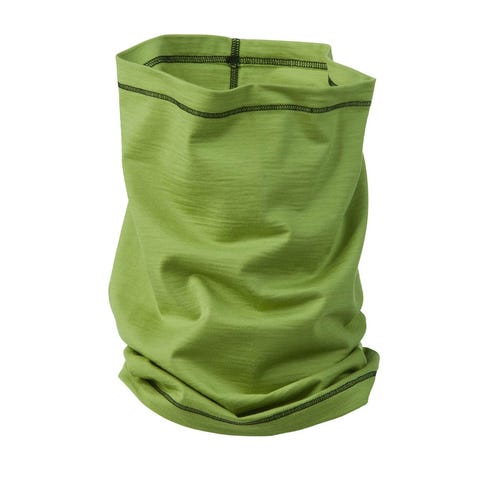 ALPINETREK
£26.95
Engel Sports' snood is made from merino wool and silk for something extra smooth against your skin.
It comes in various colours, from black to lime, and features contrasting seams.
12. Mountain Warehouse Lightweight Mens Merino Neck Gaiter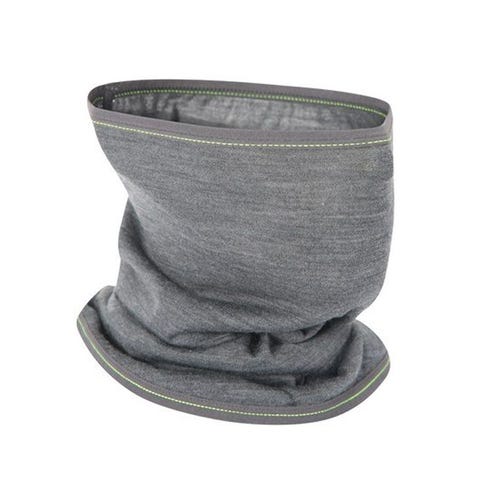 MOUNTAIN WAREHOUSE
£12.99
A grey snood made from lightweight merino wool, this one is anti-bacterial and machine-washable. Thanks to its breathable material and easy-wear design, it's ideal for active wearers, including cyclists.
The 50% merino wool and 50% polyester fabric allows perspiration to pass out of the snood, keeping you cool and comfortable while you wear it. The snood also keeps you warm on cooler days.
13. Buff Coolnet UV+ Neckwear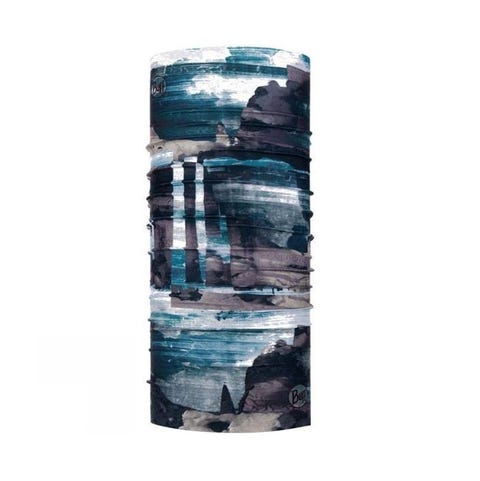 COTSWOLD OUTDOOR
£12.60
SHOP NOW
Want a snood that has a clever feature too? This one from Buff offers UV protection, making it particularly good for if you're heading outdoors and in enclosed spaces but don't have somewhere to wash your hands to keep pulling your snood over your face and down again.
The innovative fabric, which is mostly recycled polyester, keeps you cool by vaporising moisture and removing body heat so that you stay cool, dry and comfortable.
14. Buff Coolnet UV+ Neckwear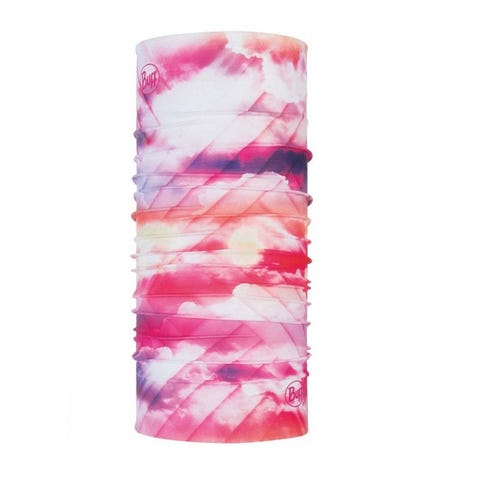 COTSWOLD OUTDOOR
£11.99
This pink snood from Buff's Coolnet collection provides the same UV protection as the blue snood, while offering a brighter colour to make you stand out (and hopefully keep people two metres away).
The snood is made from odour-resistant polyester that's sustainable too. Just like the blue snood, the UV protection may be lessened if the fabric is stretched, wet or old.
15. Seassalt Organic Cotton Handyband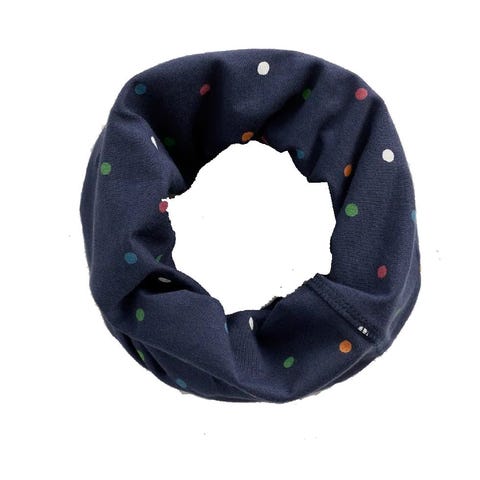 SEASALT
US$21.00
This polkadot snood from Cornish clothing brand Seasalt is made from organic cotton and bamboo for a face covering that also converts to a headband when you're not wearing it as a face covering.
The Handyband has received praise from customers too, with one saying: "I bought 2 handy bands as a stylish face covering, I wear it around my neck or as a hairband and just pull into place when needing to cover my nose and mouth. Everyone asks where I got it."
16. Rab Tube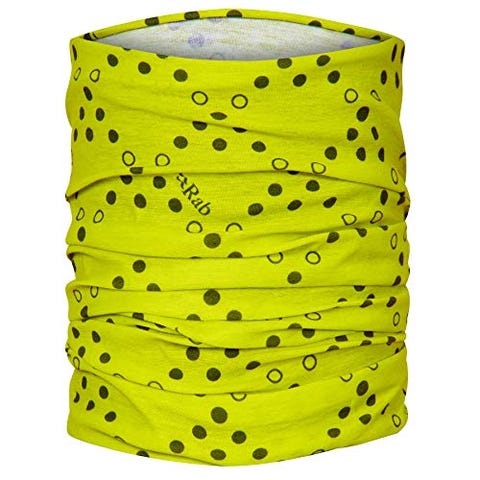 AMAZON
£17.49
This very stretchy snood from outdoor clothing brand Rab is fast-drying and breathable too. It also makes for a great gift if you're after something to buy a partner or friend.
The polyamide snood comes in a blue version too, so you can change up your look.
17. Bamboo Clothing Luxe Bamboo Neck Tube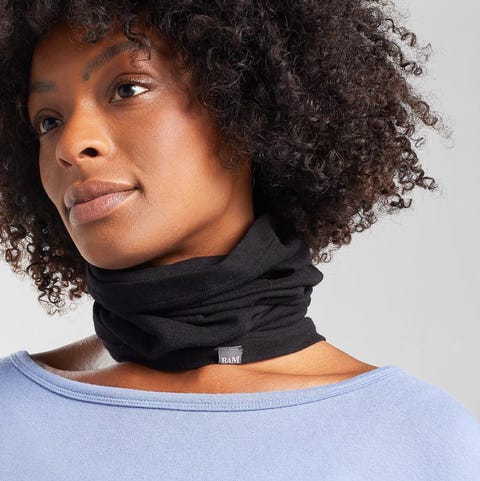 BAMBOO CLOTHING
£18.00
This luxury snood made from bamboo jersey is a unisex neck gaiter that feels soft, while providing enough depth to cover your nose and mouth.
The snood is naturally anti-bacterial, which helps prevent odours, as well as moisture-wicking and thermo-regulating - plus it makes a great gift.
18. Berghaus Unisex Part Contour Neck Gaiter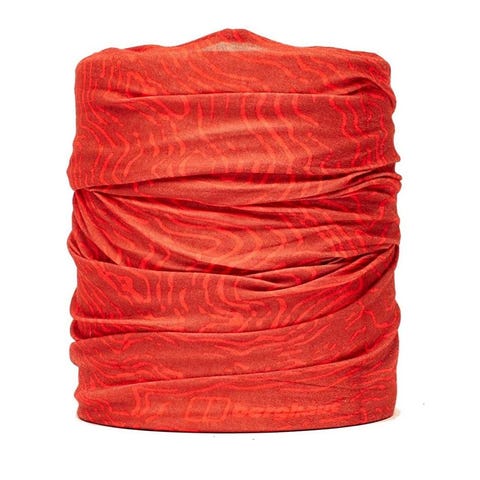 AMAZON
£10.50
Berghaus' Unisex Part Contour snood features a distinctive all-over print. It is made from a technical jersey fabric which insulates, wicks and stretches. We like the versatile and functional snood for its style and practicality.
The stretchy jersey fabric construction means you can wear it 13 ways, so when the snood isn't a face covering, you can tie it round your wrist, wear it as a bandana, head band or a balaclava.
19. Buff Adults Original Tubular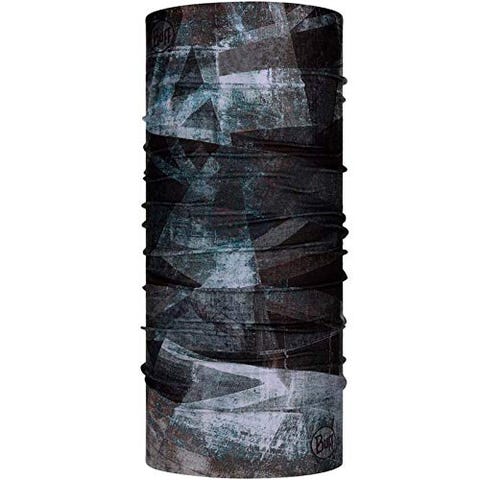 AMAZON
£9.50
Buff's original snood is made from recycled material, is flexible, offers sun protection and works as a face covering when you're in an enclosed space.
There's four-way stretch for top fit and comfort, plus it's designed for year-round wear, keeping you warm in winter and dry in the summer.
20. Mountain Warehouse Patterned Head Tube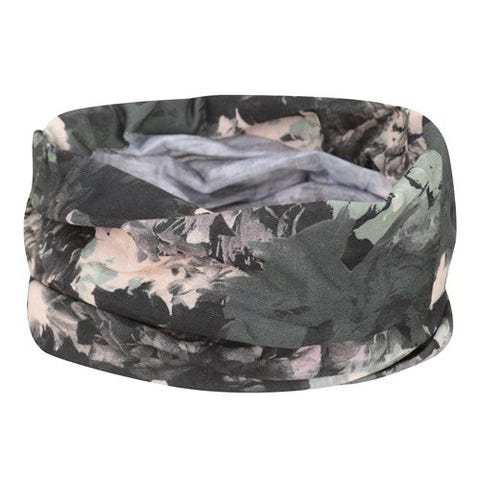 MOUNTAIN WAREHOUSE
£4.99
Versatile, soft and breathable, Mountain Warehouse's affordable snood comes in a range of colours and can be used in a variety of situations, from covering your face at the local shop to tying your hair up when you get too hot during a long walk.
People love it too, with dozens of positive reviews praising its "choice of colours," and "soft material". One customer who recently bought one added: "Can't find a mask anywhere and this does just as well."
21. Decathlon Ski Neck-Warmer Hug Mountains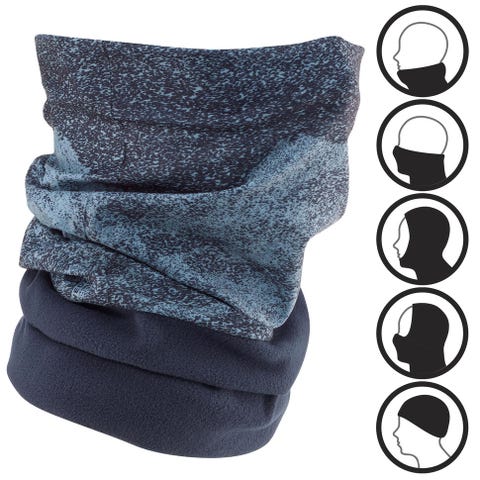 DECATHLON
£5.99
This practical and clever snood can be worn six different ways to efficiently protect you from the cold and as a face covering during the pandemic.
It's the perfect muffler thanks to its fleece and jersey material: soft, practical, modular. Ideal for ski trips as well as trips to the post office to supermarket during Covid-19, the snood comes in various colours - from blue to yellow.