There are a many railway trips that make for wonderful UK experiences, from the Fort William to Mallaig line in the Scottish Highlands to Yorkshire's Pickering to Whitby route, but North Wales is home to one that's really worth adding to your bucket list.
The Snowdon Mountain Railway takes you up Mount Snowdon to enjoy some of the most incredible views in Britain. Since 1896, it's been lifting passengers 1,085 metres above sea level for a relaxing ride up England and Wales' highest peak.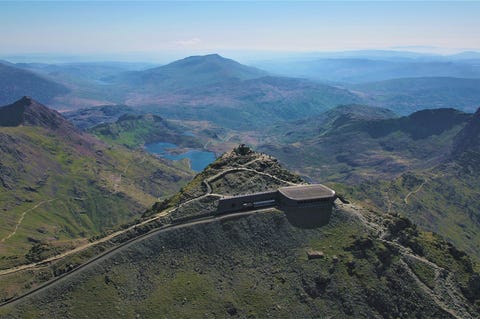 The summit of Mount Snowdon
SNOWDON MOUNTAIN RAILWAY
Departing from Llanberis, the train pushes carriages across Victorian viaducts, passing over the beautiful Afon Hwch River, where you'll spot the Ceunant Mawr Waterfall plunging into the gorge below.
Your first glimpse of Snowdon's distant summit comes next as you emerge into open plains, where you'll witness it poking above the mountain ridge to your right. On both sides, there are the remains of stone cottages that once housed the farming families who worked the land here.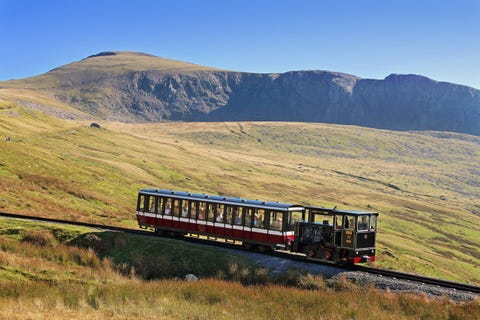 AIRBNB
Keep an eye out for some of Snowdonia's incredible plant and wildlife, too. Alpine meadow-grass, Alpine saxifrage, Alpine woodsia and Alpine cinquefoil are all native to the area, as well as birds and mammals like the peregrine falcon, meadow pipit, ravens, goats, otters and polecats.
Climbing higher, the views become even more breathtaking. As you reach Halfway Station, you'll see walkers down on the Llanberis Path to the right and the mountain Moel Cynghorion rising on the far side of the valley.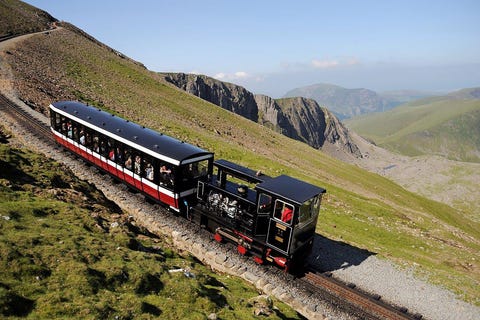 SNOWDON MOUNTAIN RAILWAY
People and cars become remote specks of the vast Rocky Valley, where the dramatic landscape is littered with rocks and you'll approach Clogwyn Station, which overlooks Llanberis Pass and the cliffs of Clogwyn Du'r Arddu.
From the summit of Mount Snowdon, you'll catch a breathtaking view and on a clear day, you might even see as far as Ireland.