Our stop for today is Asia. There are so many more or less popular, but all equally beautiful destinations that we had to share with you. With clear turquoise waters, dreamy sand beaches, gently swaying palm trees, surfing spots, breathtaking underwater life and some of the best diving sites, Asia's fascinating islands are close to being heaven on earth.
They are the perfect answer for those seeking moments of relaxation and freedom out of the hustle and bustle of cities. Explore Asia's 10 most stunning paradise islands to visit this summer!
Gili Islands – Indonesia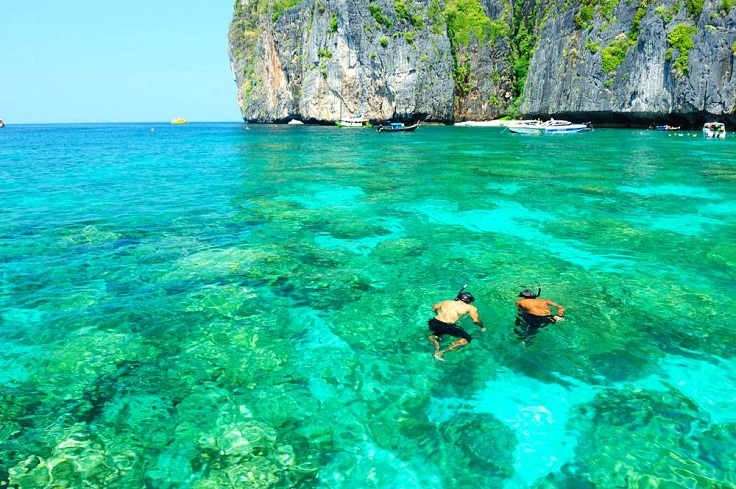 via best-bookings.com
With the powdery white beaches and the clear blue water, the Gili Islands are a great holiday destination suitable for all ages. Except the obvious lure of snorkelling and diving, sunbathing and bar-hopping, the Gilis have a fair amount of distractions to keep visitors both amused and entertained, such as horse riding, golf course, etc. If you want to have not only relaxed, but also adventurous holiday the Gilis are the perfect place for you.
Boracay – Philippines
In 2013 this paradise has been voted the second-best island destination in the world after Palawan. The center of the action actually is the stunning White Beach, now lined with hotels, restaurants, bars, and dive shops several blocks deep. With it's authenticity, perfect sunsets and exciting nightlife, Boracay is a place where you can find everything you're looking for.
Phi Phi – Thailand
via oceaniqueview.com
Phi Phi is in fact two islands, which became very famous after the filming of "The Beach" with Leo DiCaprio. This superstar-island welcomes you to breathtaking beaches, stunning rock formations and tranquil turquoise waters filled with colorful marine life. A vibrant nightlife, rock climbing, world-class diving and just the pure beauty of Phi Phi is enough to attract anyone.
Havelock – India
The gorgeous Havelock Island is the most popular of the Andaman Islands. Premium scuba diving and snorkeling are the highlights of this island, but jungle treks and camping are popular activities, too. For the more delicate ones, Havelock Island has to offer several luxury resorts. Refuel with fresh coconut milk and just-caught seafood, which dominate most of the meals.
Koh Lipe – Thailand
This is the most Southern island in Thailand and it's part of the Tarutao National Marine Park. Koh Lipe has everything you need for a perfect holiday. You can sleep in anything from simple bamboo huts to luxury resorts and there is a great variety of restaurants, several coffee shops and bars. Koh Lipe's white sandy beaches are perfect for relaxing and snorkeling and for the more adventurous underwater explorers – there are several top dive sites that are close by.
Langkawi – Malaysia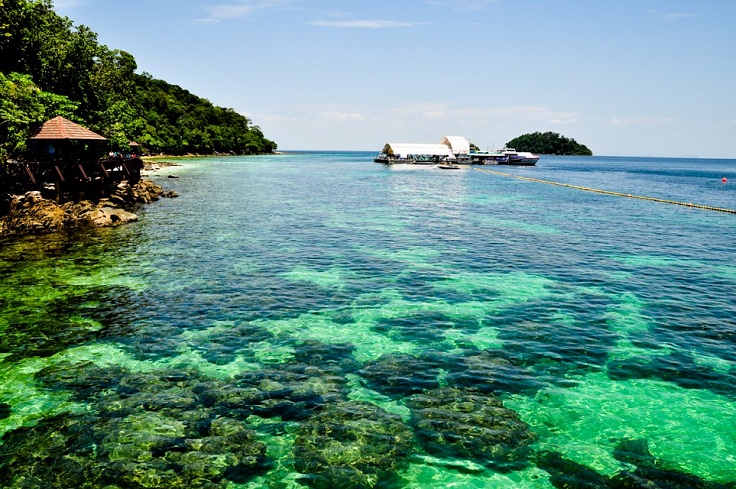 Langkawi Permata Kedah is an archipelago made up of 99 islands on Malaysia's west coast. The largest of these is the Langkawi Island, which has UNESCO World Geopark status because of its richly populated (by wildlife) conservation areas. The island is especially famous for its great diving opportunities. It's clear waters, relatively pristine beaches and intact jungle are something you can't say no to.
Bali – Indonesia
via dgmanila.com
This exotic island in Indonesia is one of the world's most loved destinations. With it's rich and diverse culture and stunning tropical beauty, Bali will leave an impression that lasts a lifetime. Soak up the sun on the beautiful long beaches, enjoy the cultural dance performances in Ubud or invigorate your mind and body in a yoga class – whatever you choose to do, you will definitely have the time of your life.
Ko Tao – Thailand
via madtravelshop.com
Ko Tao takes its name from the abundant sea turtles that reside on its shores. This island, which is located in Southern Thailand, is consistently gaining popularity and going more upscale. Spend the day on a white beach drinking sunset cocktails, cavort with sharks and rays in a playground of tangled neon coral, go hiking and exploring the island, then get up and do it all over again the next day. A holiday to remember is guaranteed.
Jeju – South Korea
Jeju – a hot tourist spot booming with unique attractions and one of the new seven wonders of nature. If you prefer to just relax the island offers plenty of romantic sunrises and sunsets, mild climate and beautiful sandy beaches, while adventurers can hike to Baeknok Lake at the top of Mount Halla, South Korea's highest mountain, visit the adult sculpture park – Loveland or meander along one of the Jeju Olle Trails.
Phu Quoc – Vietnam
This peaceful tropical paradise is Vietnam's largest island which rapidly morphed from a sleepy island to a must-visit destination. It's still largely undeveloped, so there's plenty of room for exploration. Dive the reefs, kayak in the bays or relax by lounging on the beach, indulging in a massage and dining on fresh seafood. It really is a perfect escape from the reality and everyday life.