Isolated from the mainland, the Con Dao Islands are one of the best places to visit in Vietnam. Long used as a prison mainly for political prisoners and resistance fighters before 1975, this place is now recognised for its unspoiled natural beauty.
Located off the southern province of Ba Ria Vung Tau coast, and 230 kilometres from HCM City, Con Dao consists of 16 islands and islets.
In addition to hiking, diving and watching wildlife, tourists can explore coral reefs, or pay a visit to former Con Dao prison where French colonists and later the Sai Gon regime jailed Vietnamese revolutionaries and opposition forces.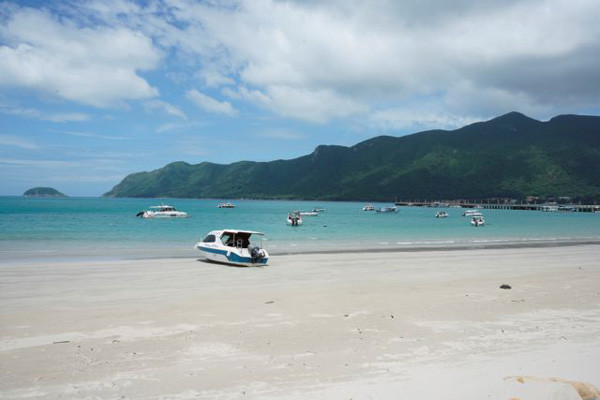 Con Dao's rainy season lasts from May to October, and the dry season runs from November to April the next year. Visitors can hike in the dry season, when the weather is mild and warm.
The weather in the rainy season is somewhat cooler with frequent showers. This is the perfect time for visitors to enjoy the blue sea, and watch the turtles come ashore to lay eggs.
Dam Trau Beach is a must-see attraction for anybody visiting Con Dao. This place was voted as one of the 25 most beautiful beaches in the world with crystal clear water and colourful coral reefs.
Meanwhile, Nhat Beach, Bay Canh Island, Cape Ca Map (Shark), and Con Dao national park allow you to mingle with nature, observe rare animals, and witness the wonderful sunset.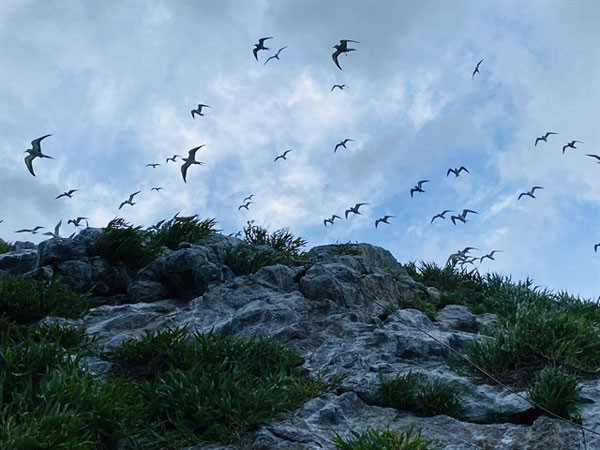 If you want to see the sunrise over the sea, Cape Chim Chim and Pier 914 in the centre of town are perfect date sites.
Although it seems to be heaven on earth, Con Son, the largest island of the archipelago, was once living hell for ten of thousands of prisoners under the French colonial rule and the US-backed Sai Gon regime.
The prison system in Con Son has existed for 113 years up to the total liberation of South Vietnam on April 30, 1975.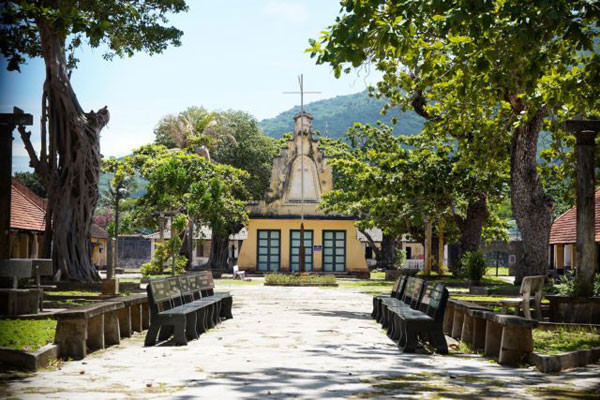 During the French rule it mainly detained revolutionaries and other patriotic forces who fought against colonialism, and was later used by the Sai Gon administration.
Over 20,000 people died on this island during the hundred-year existence of the prison.
Nowadays, Con Dao prison and museum are restored as a place to keep alive the memories of the Vietnamese who fought for national freedom and independence.
Hang Duong cemetery, home to the graves of heroine Vo Thi Sau and many unknown soldiers, is of ten visited by many tourists.
In addition to the breathtaking scenery, Con Dao cuisine also impresses tourists at home and abroad.
Seafood is caught directly from the sea, so it always retains its freshness and rich flavour. Famous specialities in Con Dao include mackerel, oyster porridge, moon crab, snails, and scallops.
From April 14, all passengers arriving at Con Dao are no longer required to present a valid test certificate or take a COVID-19 test.
T-shirts, shorts and sneakers are the right choice if you want to explore the island's tropical forests. However, when going to historical sites, you should dress properly.
You should bring along cash as most local shops and restaurants only accept cash payments and there are a few ATMs on the island.
You can rent a motorbike to travel on the island. However, it is necessary to check the amount of gasoline and fill it up before travelling because there are only two gas stations on the island.
Source: Vietnam News