Casinos may be the first thing that comes to mind when it comes to Vegas, but it's surprisingly suitable for Family as well. The city is packed with options for all ages, from kid-friendly pools to a variety of entertainment options.
So pack your bags, and check out all that it has to offer while staying at one of its top five family-friendly hotels – according to travelers worldwide.
Marriott's Grand Chateau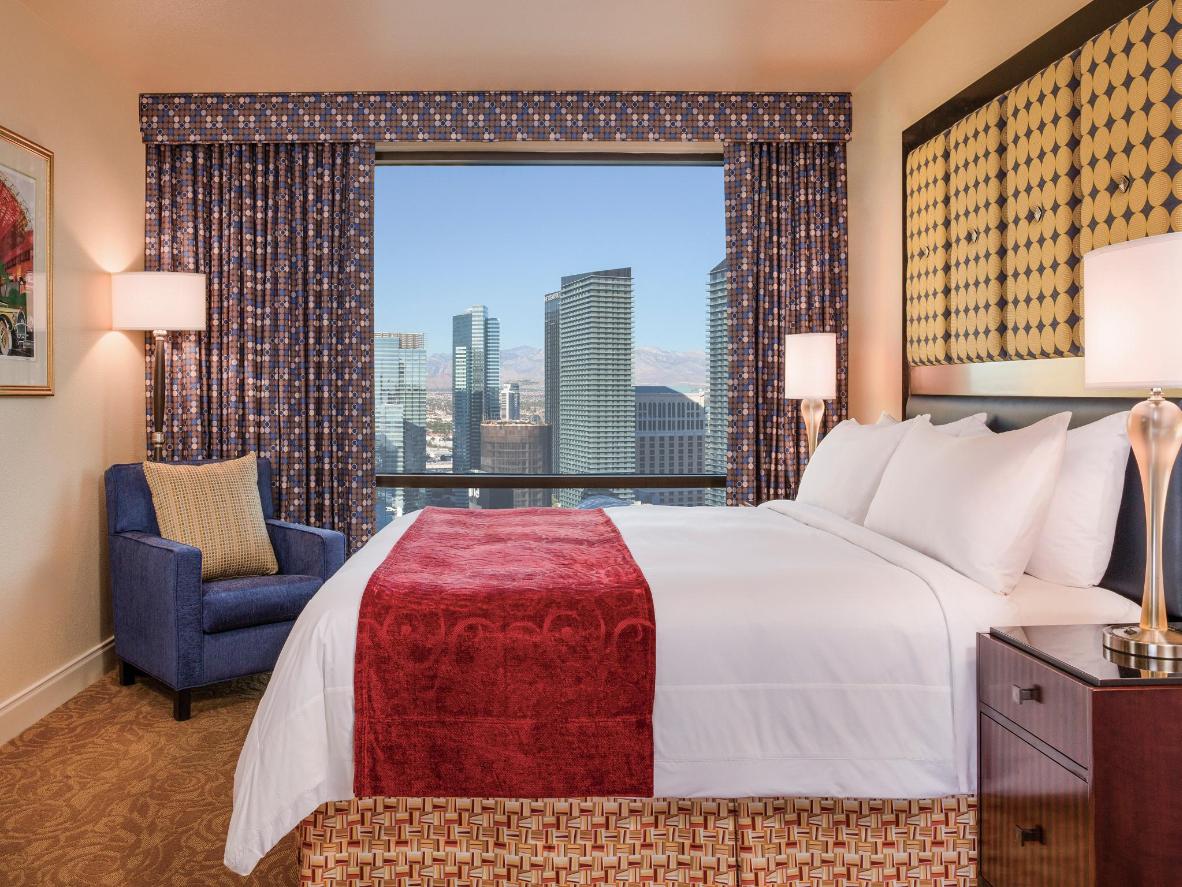 When checking in, families receive a schedule of activities during their stay
Marriott's Grand Chateau features all the glitz of Vegas while providing facilities and other perks that make it a family-friendly haven in the heart of Sin City. This luxurious non-gaming, non-smoking hotel is just one block from the South Strip, and a short walk from the shops and entertainment along the Miracle Mile. The hotel also hosts many activities suitable for all ages, including arts and crafts nights and princess parties for kids, as well as mixology and fitness classes for adults. Choose between family suites or villas, since these options have kitchens. That way you can keep food costs down while making sure your children get healthy meals. You can stock up on groceries at one of the supermarkets nearby or the hotel's own store/cafe. Make sure you check out the 5th floor or rooftop area, which both feature kid-friendly pool areas, hot tubs, and bars – the last offering incredible views of the city.
Desert Rose Resort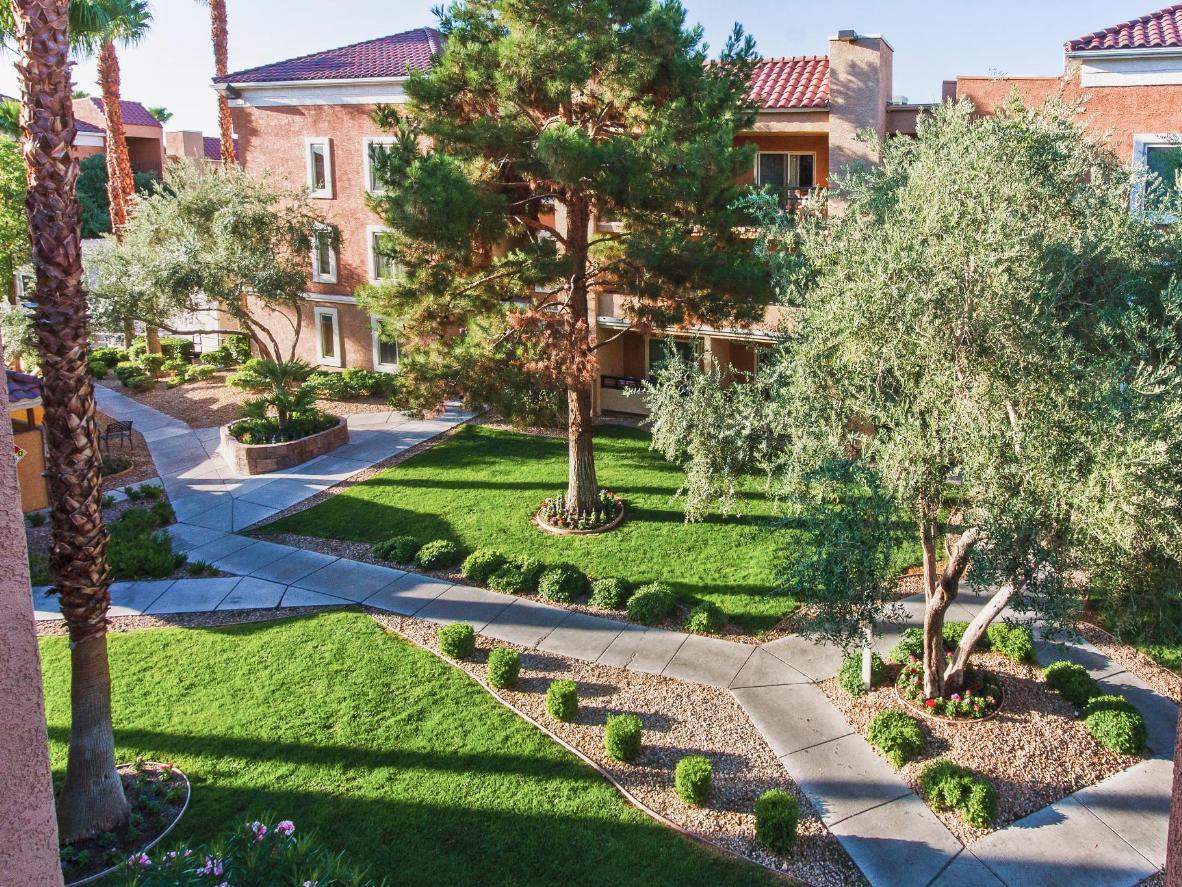 Relax in the beautiful gardens at Desert Rose Resort, just two blocks from the Strip
Even though Desert Rose Resort is only two blocks from the Strip, it feels like an oasis right in the middle of Las Vegas. The calm ambience of this non-gambling hotel is a welcome break from the bustling city, with its beautifully maintained gardens. Take a short walk with your family to some of the popular attractions nearby, like The Shark Reef Aquarium at Mandalay Bay or the Blue Man Group Las Vegas. Family Bookers can head back and relax in the large outdoor swimming pool, then grill up a dinner using the on-site facilities. Or, if you're planning to make this a fully indulgent vacation, check out Ellington's Bar and Grill, the on-site restaurant.
Elara by Hilton Grand Vacations
Enjoy great views of Las Vegas over a home-cooked dinner in your studio at Elara by Hilton
Take your R&R in Las Vegas to the next level at Elara by Hilton Grand Vacations. To beat the heat, kick back on a beach chair under the rows of palm trees, or play with your kids in the huge pool. Book a studio with your own kitchen so you can have dinner at home after a busy day out. Plus suites have floor-to-ceiling windows, so you'll have great views while sitting down to a family dinner. Heading home after a long day of sightseeing won't be much of a problem either, thanks to the fantastic location. The hotel is connected to Planet Hollywood (visit its Popovich Comedy Pet Theater), and only steps from The Strip.
Hilton Grand Vacations Suites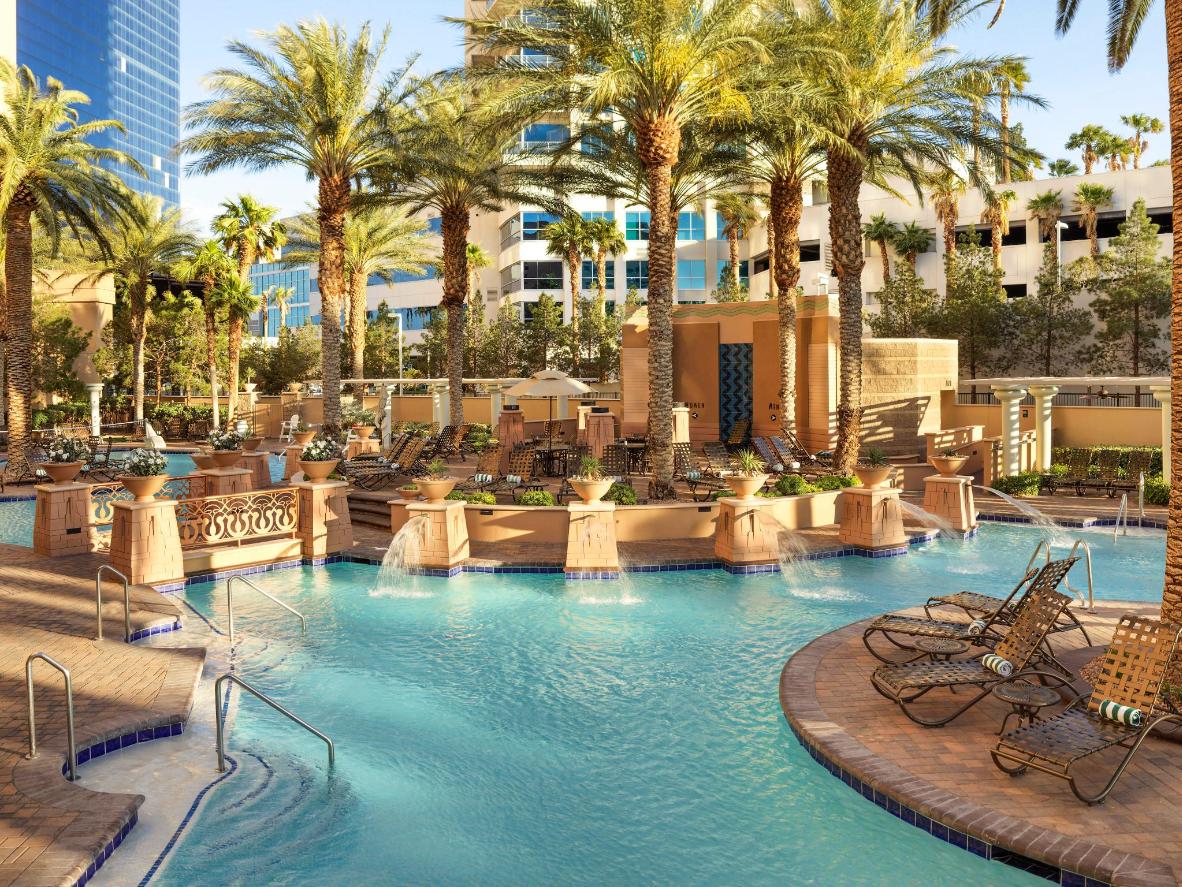 Spanning 10 acres, this family-friendly hotel has an enormous outdoor swimming pool
This casino-free resort is a little farther away from all the action at the northern end of The Strip, giving it a relaxed feel. But Family Bookers won't be too far away, since the bus stop for the city's 24-hour Deuce bus—which takes you to all of the major sights—is right nearby. Plus the property itself has a lot to offer. Spanning 10 acres, it features a seasonal restaurant, marketplace deli, and spa, as well as an enormous outdoor swimming pool decorated with palm trees, sculptures, and fountains for hours of fun with the kids.
The Carriage House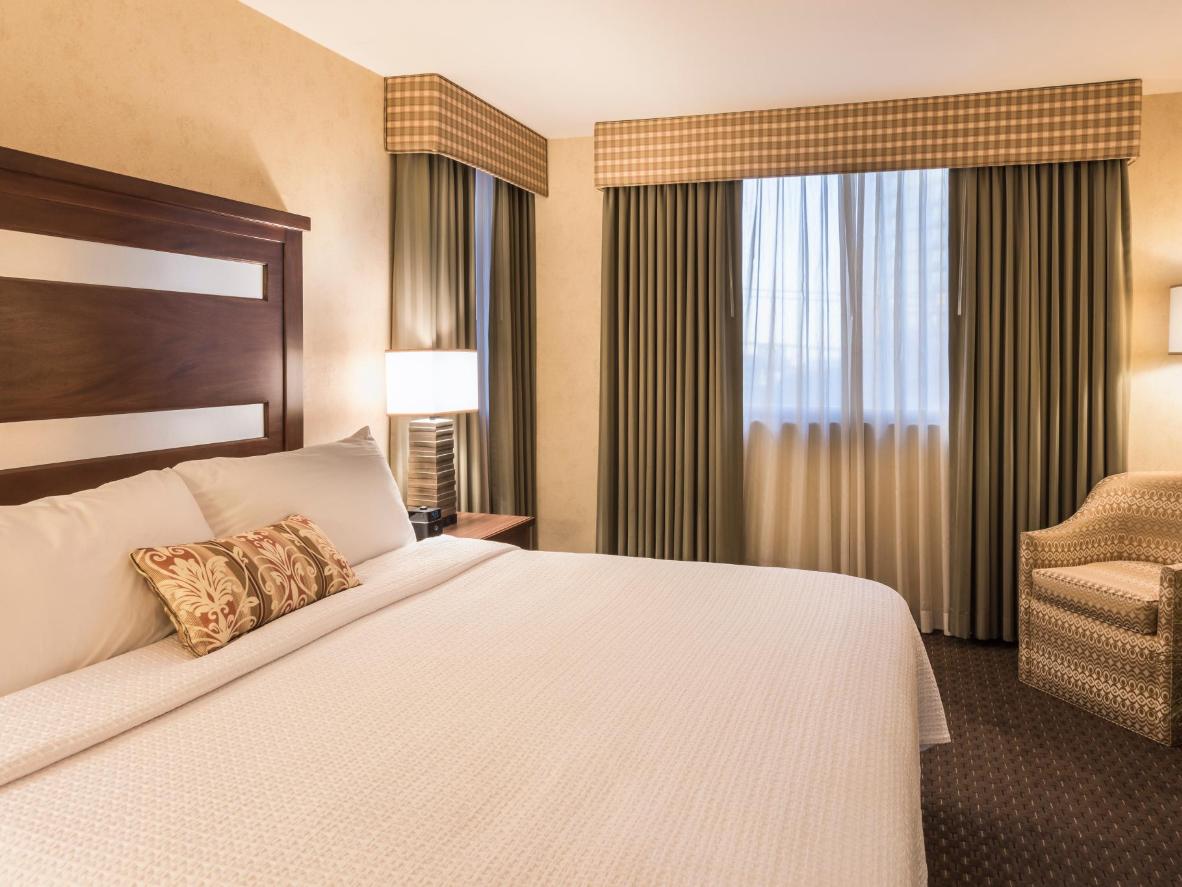 This non-gaming hotel is only an 8-minute walk from Planet Hollywood
The Carriage House is another family-oriented, non-gaming hotel in the middle of the city. It's only 8 minutes from Planet Hollywood by foot, and only a few minutes farther to the Hard Rock Cafe, the Fountains of Bellagio, or the countless other Vegas attractions and shows. Its pink exterior, wild flowers, palm trees, and neon sign give it a retro look that feels refreshing compared to the typical modern Vegas aesthetic. You'll also find a heated outdoor swimming pool, tennis and basketball courts, on-site laundromat, and mini-mart here. For Family Bookers on a budget, you'll be happy to know there's a kitchen in every room. Or, if you're in the mood to splurge, you'll find tons of great restaurants along The Strip, right around the corner.