The smaller of the two islands that form Trinidad and Tobago sits on the southern tip of the Caribbean, closest to South America. Since Christopher Columbus first saw the island in 1498, it has been fought over between the British, French and Dutch and changed hands over 30 times – and it's easy to see why. But beautiful beaches, lush landscapes and rich soils saw it succeed in becoming a thriving centre producing tobacco – hence the name – sugar, rum and coffee.
While you can easily while away a week or three in a small boutique beach hotel without even leaving the resort – those crystal-clear waters are enticing – there are rewards aplenty for making the effort to venture out.
Here are a few reasons why we think you should consider Tobago for your next Caribbean adventure:
1. It has world-class beaches without the crowds
Wherever you go in Tobago, it is unlikely you'll ever feel overwhelmed by tourists. If you want perfect romantic coves to enjoy all by yourself or day trips to see the reefs, the island really does have it all.
From Pigeon Point's stunning white, powdery sands that are beyond idyllic to private coves at hotels like the Bacolet Beach Club, you are really spoilt for choice. Many of Tobago's fabulous beaches are untouched with no facilities at all. In Englishman's Bay (pictured) you might find yourself alone, apart from a few parrots.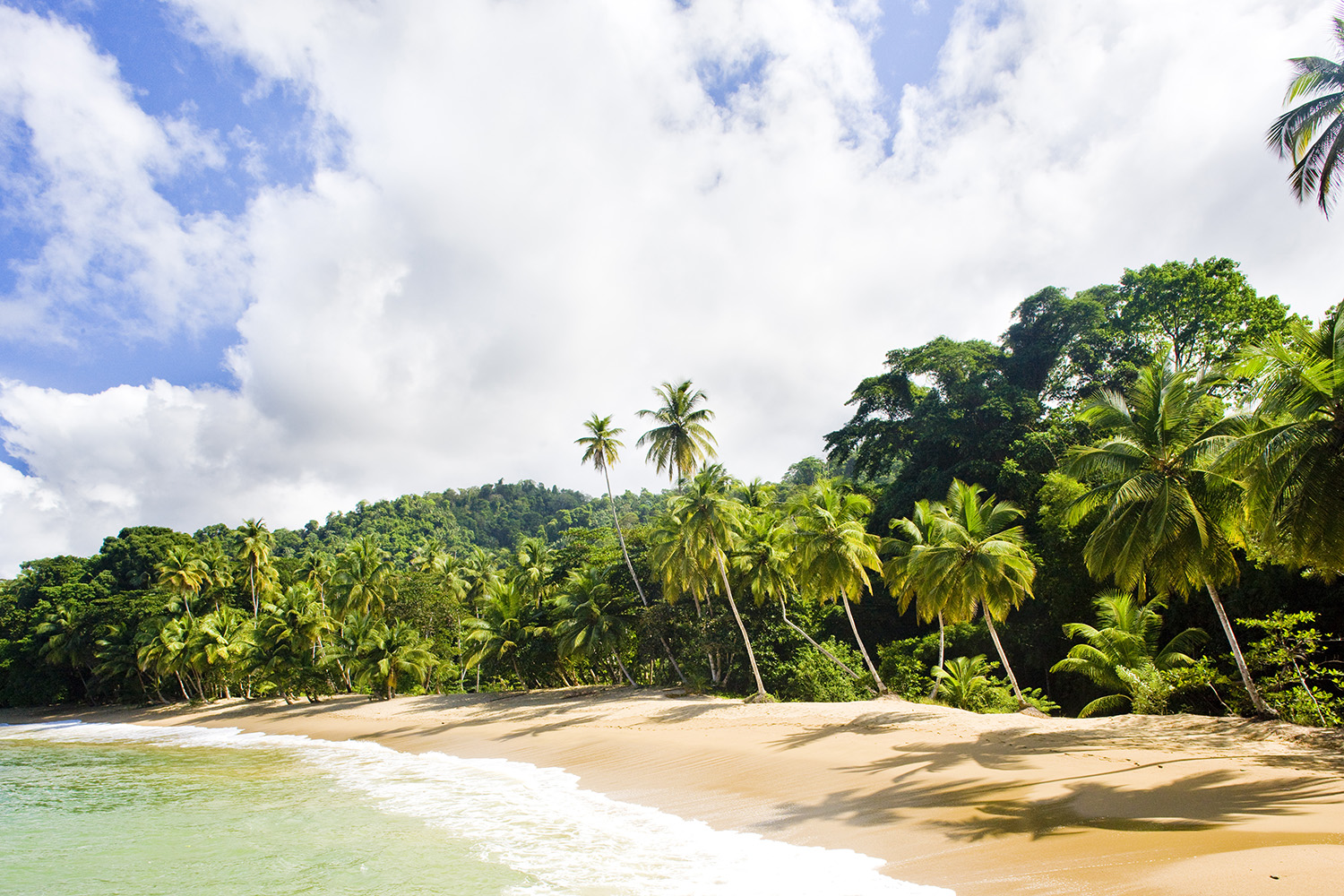 PHB.cz (Richard Semik)/Shutterstock
2. You can get up close with wonderful wildlife
If you love wildlife, you'll love Tobago. Take a trip to the Genesis Nature Park and the owner Michael will show you his life's work: he rescues and re-homes stray animals on the island, as well as educates locals and tourists about their habitats and lifestyles.
You might meet a caiman – a smaller relative of the crocodile – that inhabit the deeper jungles of the interior, parrots, tortoises or even feed a capuchin monkey from your hand.
Boat trips from the beaches will bring you closer to the array of colourful fish and rare turtles the oceans harbour here, and while you won't be troubled by sharks or box jellyfish, there are hungry mosquitoes so be sure to bring strong repellent.
Even more impressive is Tobago's bird life. If you've ever wanted to see hummingbirds up close, the wonderful Adventure Eco Villas is the place to stay. Standing a couple of feet from these incredibly dainty creatures is a truly special experience as they dart from one drinking perch to another, getting their daily fill of sweet nectar.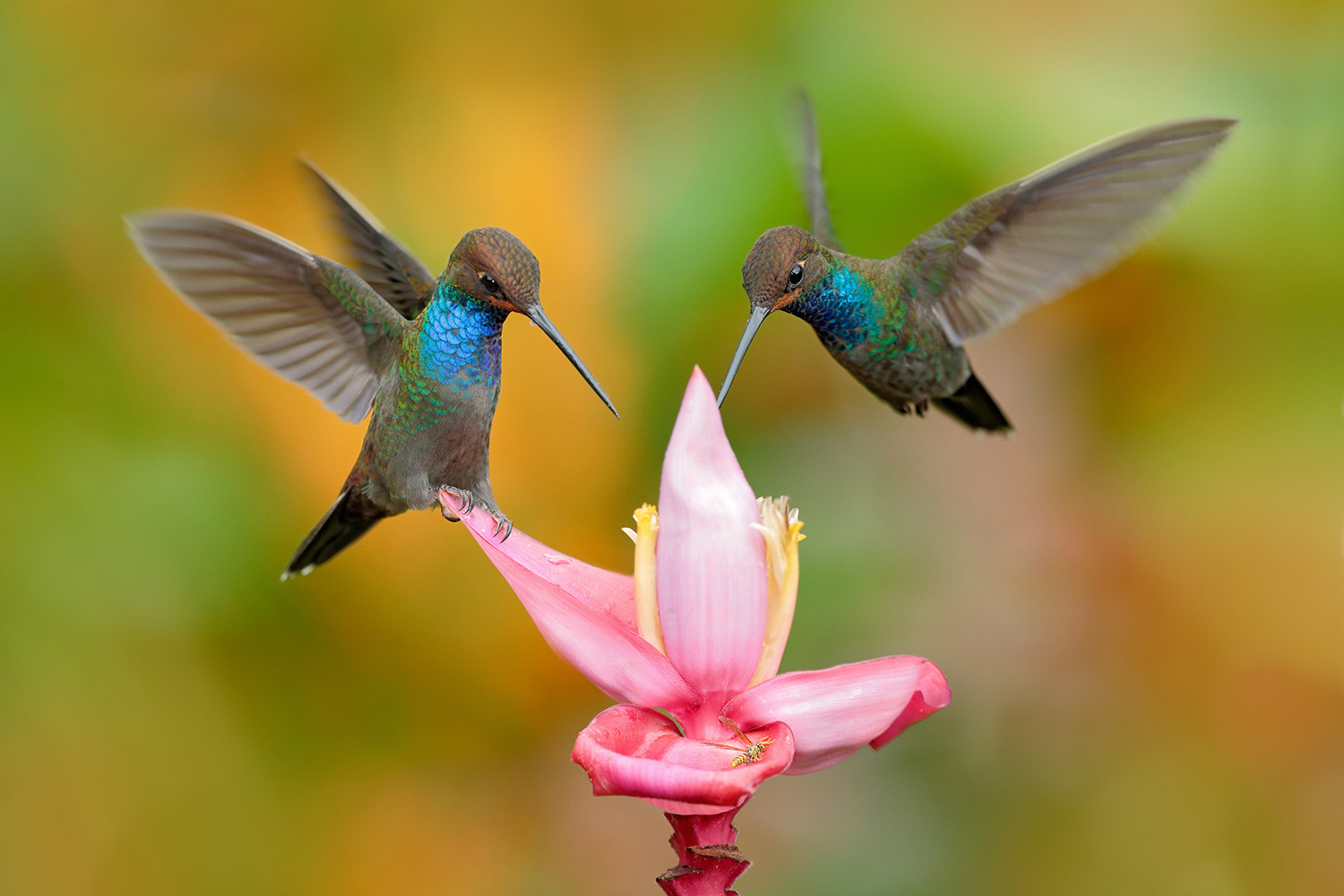 Andrej Prosicky/Shutterstock
3. There's sensational food to sample
Caribbean classics like goat curry or jerk chicken are everywhere here, but there's more to the food scene than you might expect. Fresh fish is plentiful, and the main tourist town of Crown Point has some excellent restaurants – we love the Café Coco Bar & Bistro (try the blue finned tuna with noodles and a lime butter sauce).
Locally-sourced dasheen also plays a big part in the Tobagonian diet. They use the root vegetable in the base for many dishes and you can even get delicious dasheen bread and cakes. When boiled it has blueish hues which gives their annual Blue Food Festival its name. Running every October for almost 20 years, the annual festival is the place to sample Tobago's best specialities.
4. And it's where some of the world's best chocolate comes from
There's also much for the sweet-toothed visitor to enjoy. Travel inland to the Tobago Cocoa Estate and you can take a private tour of the plantation which grows award-winning cocoa beans.
Your guide will break open a cocoa pod to show exactly what they look like – and even taste like – before they are fermented and dried. Once processed, they're transported to France and turned into the award-winning 'Laura' chocolate. It's seriously expensive, but invest in a bar and all will become clear: this chocolate is divine.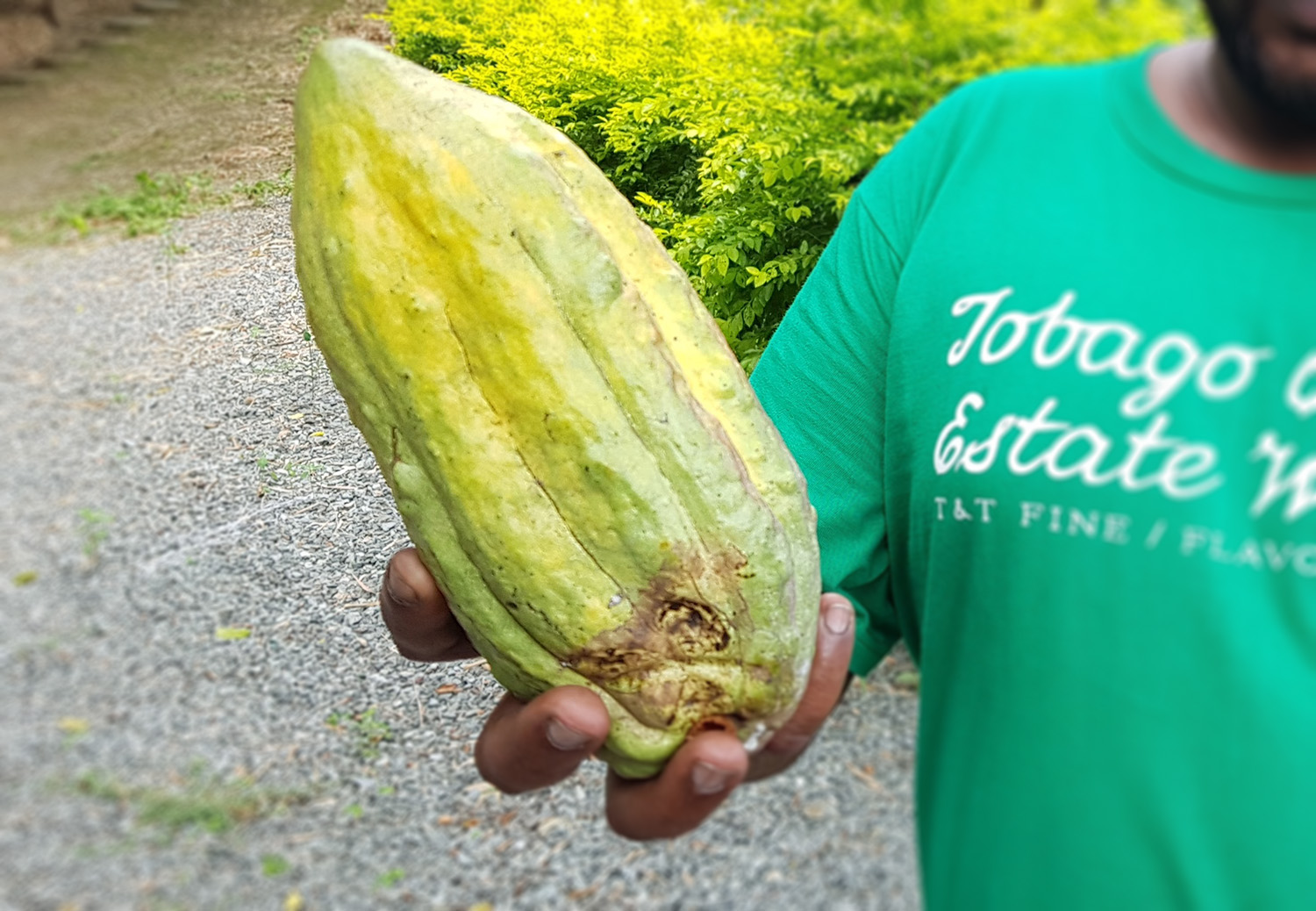 Dom Eames
5. It's all about low-key hotels rather than big, brash resorts
Compared to the larger Trinidad, Tobago is a much smaller, unspoiled and less developed island. But that's a wonderful thing, because it means smaller-scale, family-run boutique hotels are the norm, rather than massive conveyor belt resorts common in much of the Caribbean.
Bacolet Beach Club in capital Scarborough, on the islands south coast, has a gorgeous private beach cove as well as a good restaurant. There you'll get to know the staff and other guests much better and can expect a far more personal service.
6. It's easy to reach and is outside of the hurricane belt
Tobago sits in the northeast of Trinidad between the Caribbean Sea and Atlantic Ocean, about a hundred miles off the coast of northeast Venezuela. Direct flights from the UK land at the international airport located eight miles from the capital Scarborough.
Being so far south means Tobago is outside of the hurricane belt, so it rarely suffers from the wild storms that have ravaged much of the Caribbean recently. The island has an average temperature of 29°C. Rain – which is known locally as 'liquid sunshine' – tends to be warm and come in short sharp bursts, while the sea is remarkably warm and crystal-clear.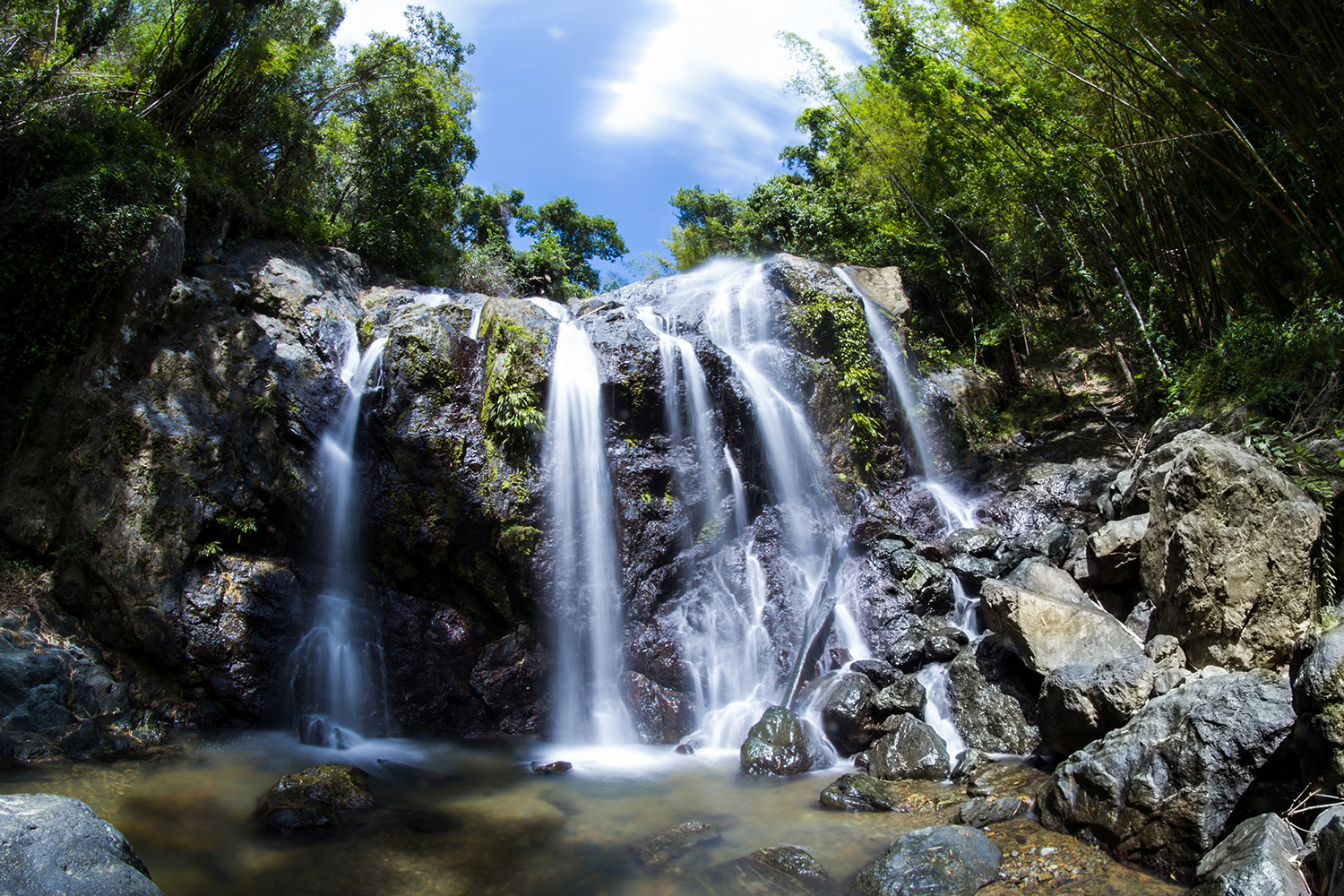 Nicolas RINALDO/Shutterstock