For many Brits, Aberystwyth in Wales was a frequent childhood holiday destination. Then budget airlines arrived and a lot of our tourism in the UK went with it. Aber, as it's lovingly-known to locals, got a little left behind in the tourist stakes. Now thousands of university students arrive each year and breathe new life into the town every September.
If you like beautiful views and a friendly welcome, you'll love Aber. It should definitely be contender for your next trip to Wales, there's a whole lot to love about it...
1. The annual raft race
What are you usually doing on May bank holiday? We'll be at the annual raft race, no doubt falling off our very shonky handmade raft. The race is for charity and takes place opposite the Glengower Beer Festival (seriously, what could be more perfect than a beer festival on a beach?). Under usual circumstances we'd suggest you don't drink and raft, but we will make an exception for this brilliant day out.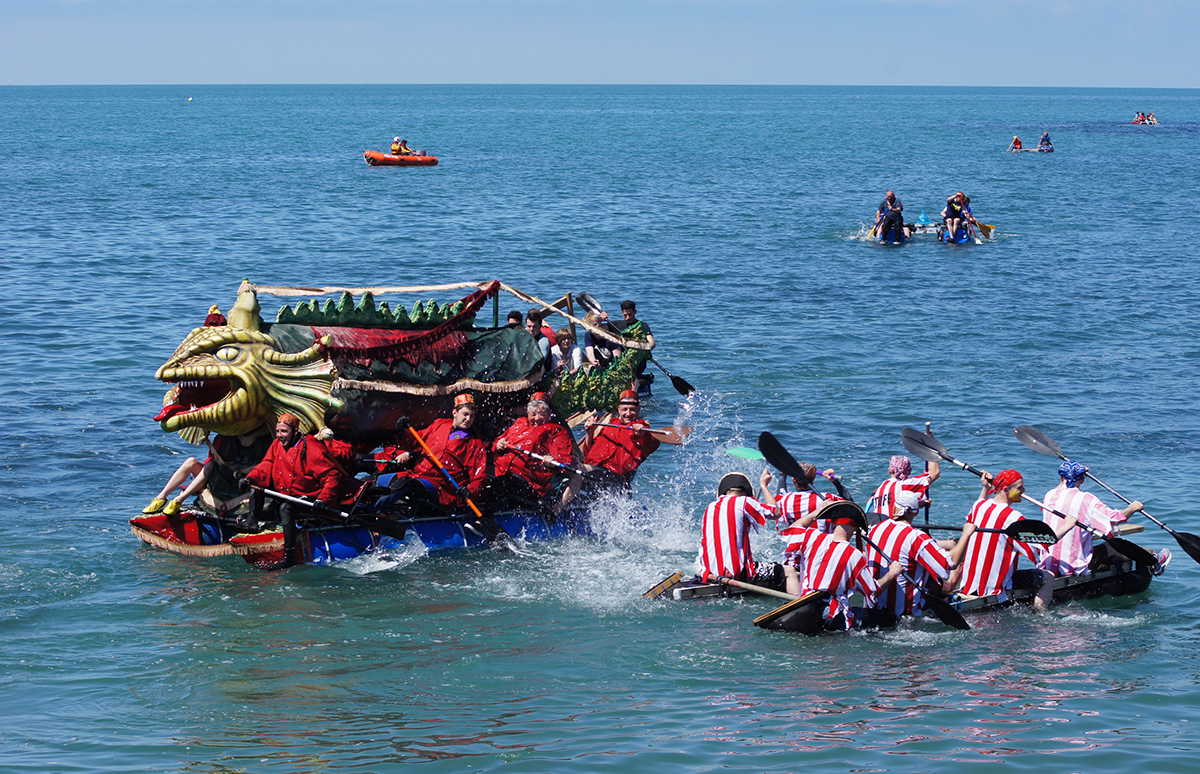 colin & claire/Flickr/CC BY-SA 2.0
2. It puts the fun into funicular
Aberytswyth's cliff railway is spectacular. It's one of the longest funiculars in Britain and was built way back in 1896. With top speeds of just four miles per hour, it's the ideal way to travel up a cliff while drinking a takeaway cup of tea. On a clear day you can see no less than 26 mountain peaks and at the top – some 237 metres up – you can have a go on the camera obscura to see 1,000 square miles.
If you can beat the hordes of school kids in their high-vis jackets, you too can head to the gift shop and buy a stick of rock and a piece of slate with your name on it. It's the stuff holiday dreams are made of.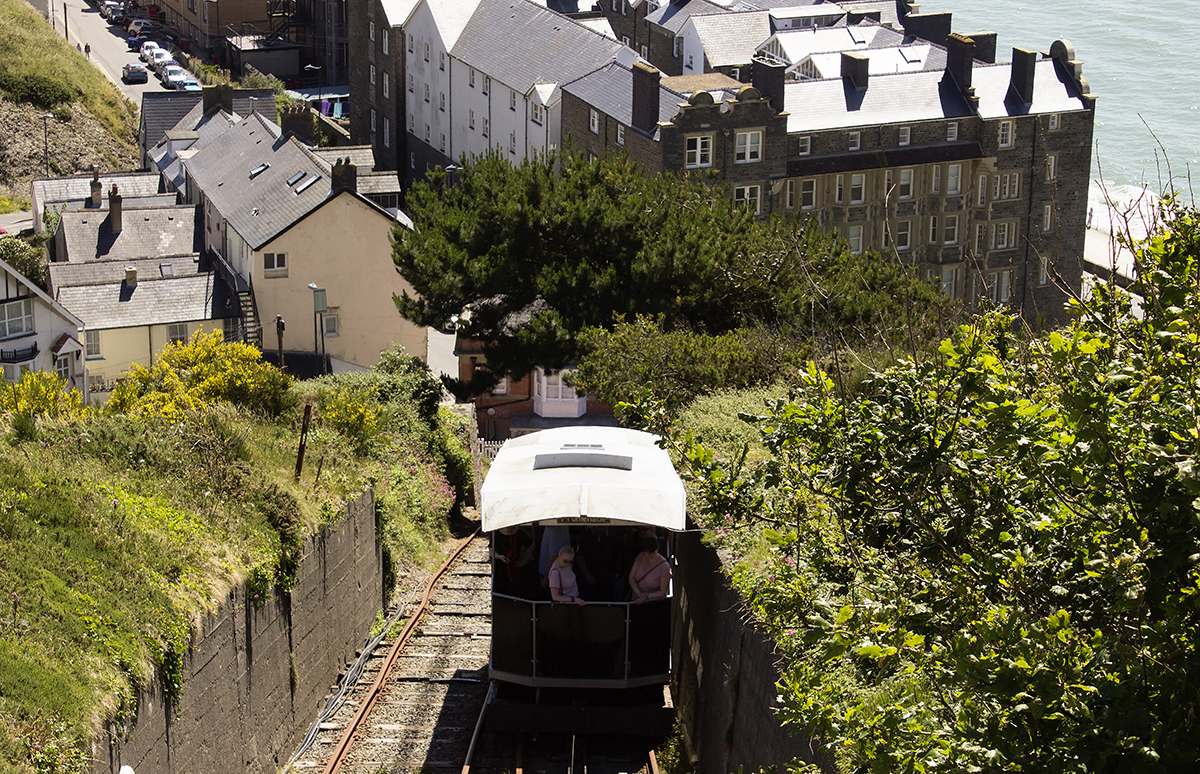 Sigitasd/Shutterstock
3. There's an historic railway
It's not for nothin' that Aber was once named the Biarritz of Wales. Its brilliant railway meant that that town had a real boom in tourism in the Victorian ages. The Rheidol railway opened in 1902 and its steam engines still travel to Aberystwyth today. The carriages are open in summer and it's one of the best train journeys you'll take in the UK. Book on certain days and you can take advantage for the "Driver for a Fiver" event, which is exactly what it sounds like. Just try and stop us.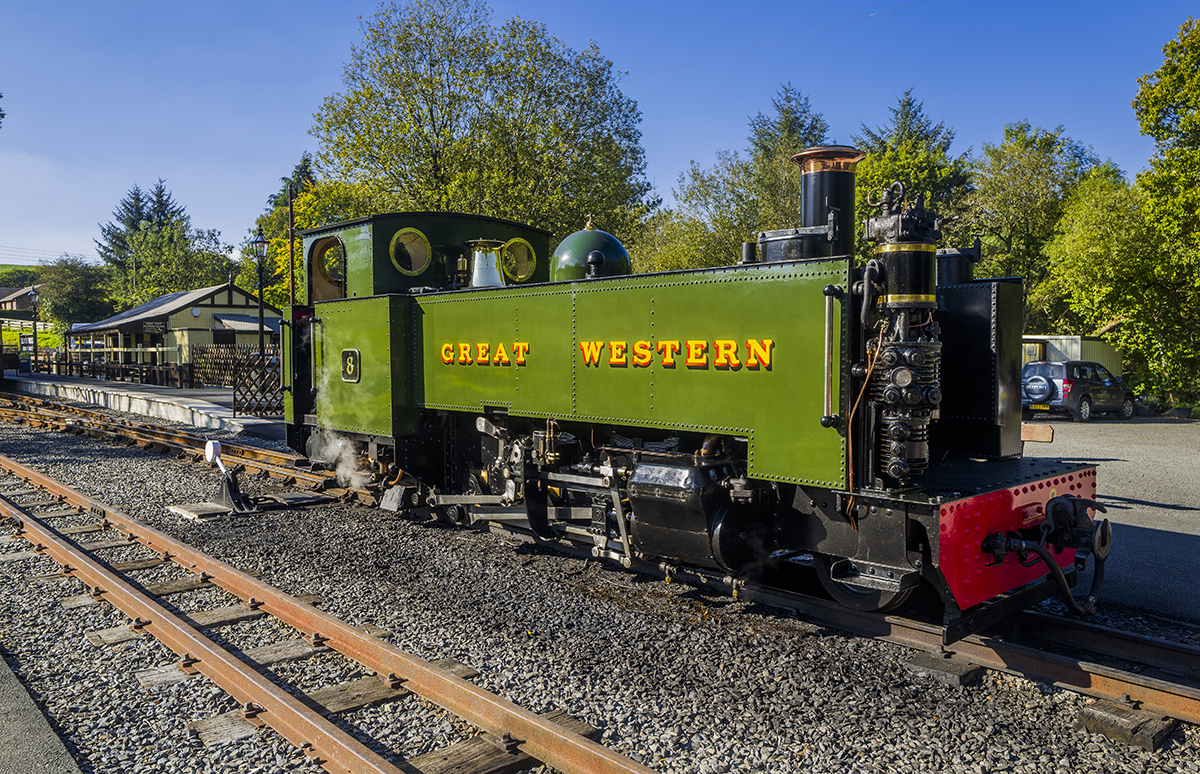 David Hughes/Shutterstock
4. They've got their own brewery
Every small town has its own microbrewery these days, but that shouldn't stop you making the most of it here. Aberystwyth has a rich history in beer making and Oast House Brewery are doing a grand job in keeping that tradition alive. We're only too happy to assist them in their valiant task.

Brady Oast House Brewery/Facebook
5. It's not just a seaside town anymore
There's a brilliant sweet spot in summer, just after the August Bank Holiday when a lot of the beach-loving holidaymakers leave and the new students haven't yet arrived with their Ikea table lamps. This is when you'll get a good spot on an otherwise very busy beach. That said, the university students have really embraced the town and truth be told, they've been a big part of it's regrowth. There's always something going on at the art school gallery and the National Library of Wales is packed with events.
Aber has a life and a spark outside of peak holiday season and not all British seaside towns are that lucky.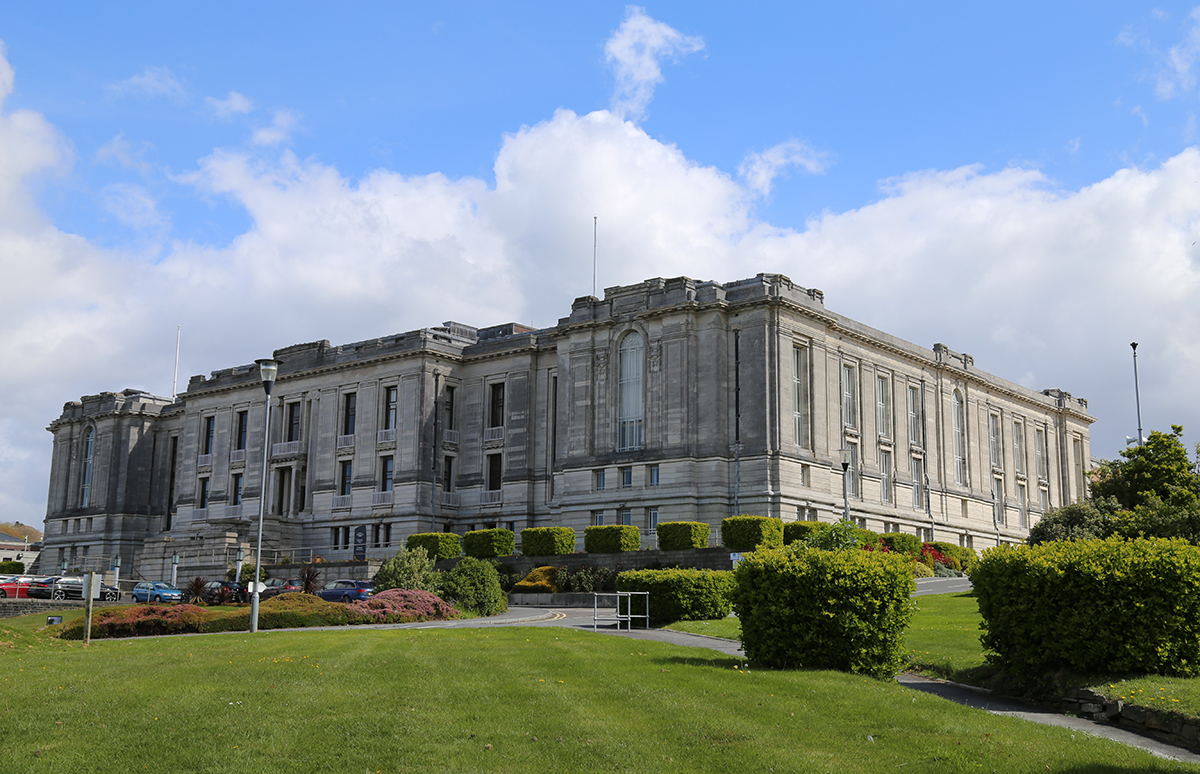 Wozzie/Shutterstock
6. There's a cool castle
We'll go a long way for a decent castle and Aberystwyth's is one of the best in Britain. It's certainly not the largest castle in Wales (that award goes to Caerphilly Castle, the second-largest in Britain), but it's one of the most interesting.
The original was built in the 13th century, and at one point the most imposing castle in Wales stood here. Although it's largely ruins now, thanks to its location next to the sea and years of weathering, but the best bits – the turrets – are still standing.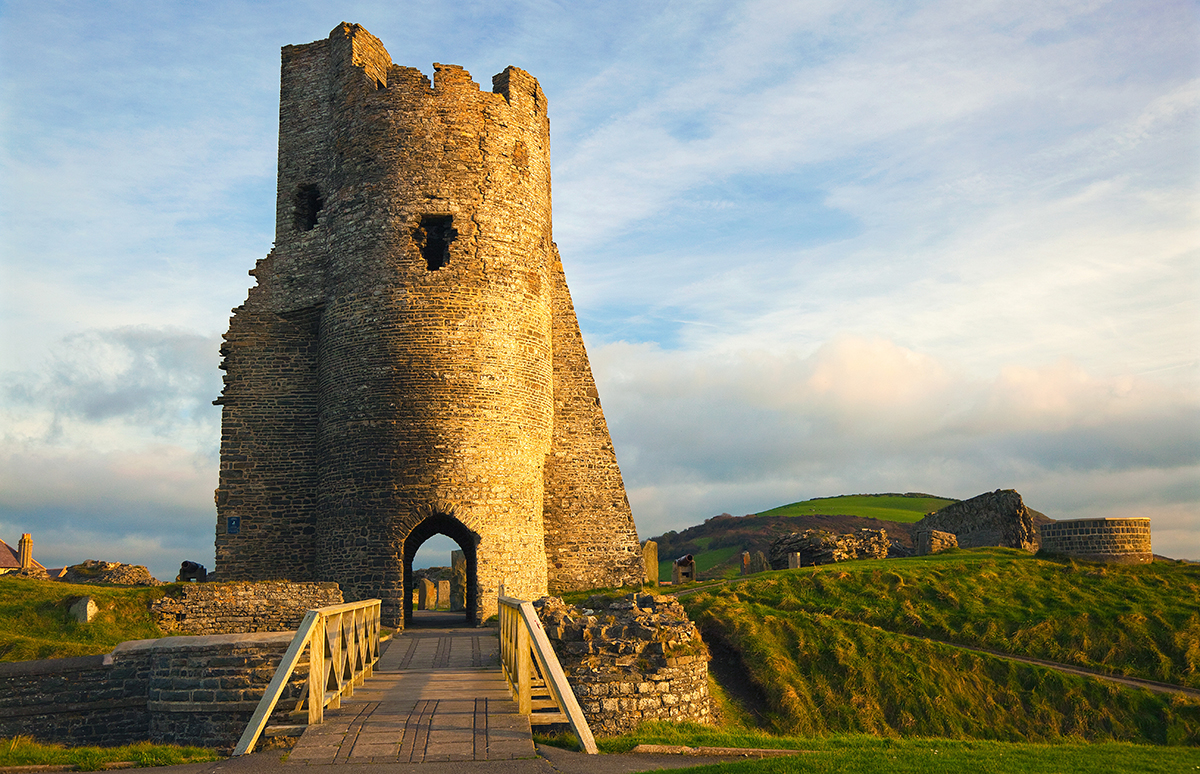 Billy Stock/Shutterstock
7. Wales's largest arts centre is here
Aberystwyth Arts Centre does exactly what you want an arts centre to do: it puts on a wide variety of cultural events, from comedy and theatre to spoken word and classical music concerts. It's such an excellent venue, it's worth booking an event and planning your trip around it.
8. There's some truly beautiful wildlife
Perched on a massive cliff, it might seem obvious that Aberystwyth has some great natural sights to boast about. But it goes beyond the ocean vistas. The town is so rich in nature that the university even has a wildlife conservation course. Birds literally flock to the area, so expect to see kites, guillemots and kittiwakes (which sounds a lot like the line-up of bands at the Students' Union bar) and head out to sea for a dolphin-watching trip. They are smitten with Cardigan Bay and can often be seen hopping and splashing about having a brilliant time.
If you're very lucky you'll also spot basking sharks and leatherback turtles.