Oxford's world famous university might be what brings most visitors to the city, but although the ancient colleges, scurrying undergrads, singing choirs and ringing bells make this a beautiful place to wander, the city has a flip side too. Oxford is a busy, quirky and creative working city, from the multicultural bustle of East Oxford to the historic car plant at Cowley, birthplace of UK motorcar mass-production. (The Mini is still made here – you can tour the factory.)
This mix gives Oxford an edge, and the city has a lively alternative culture that exists in symbiosis with the student population. From the college quads to the independent cafés, here are the top things to do in Oxford for a weekend away.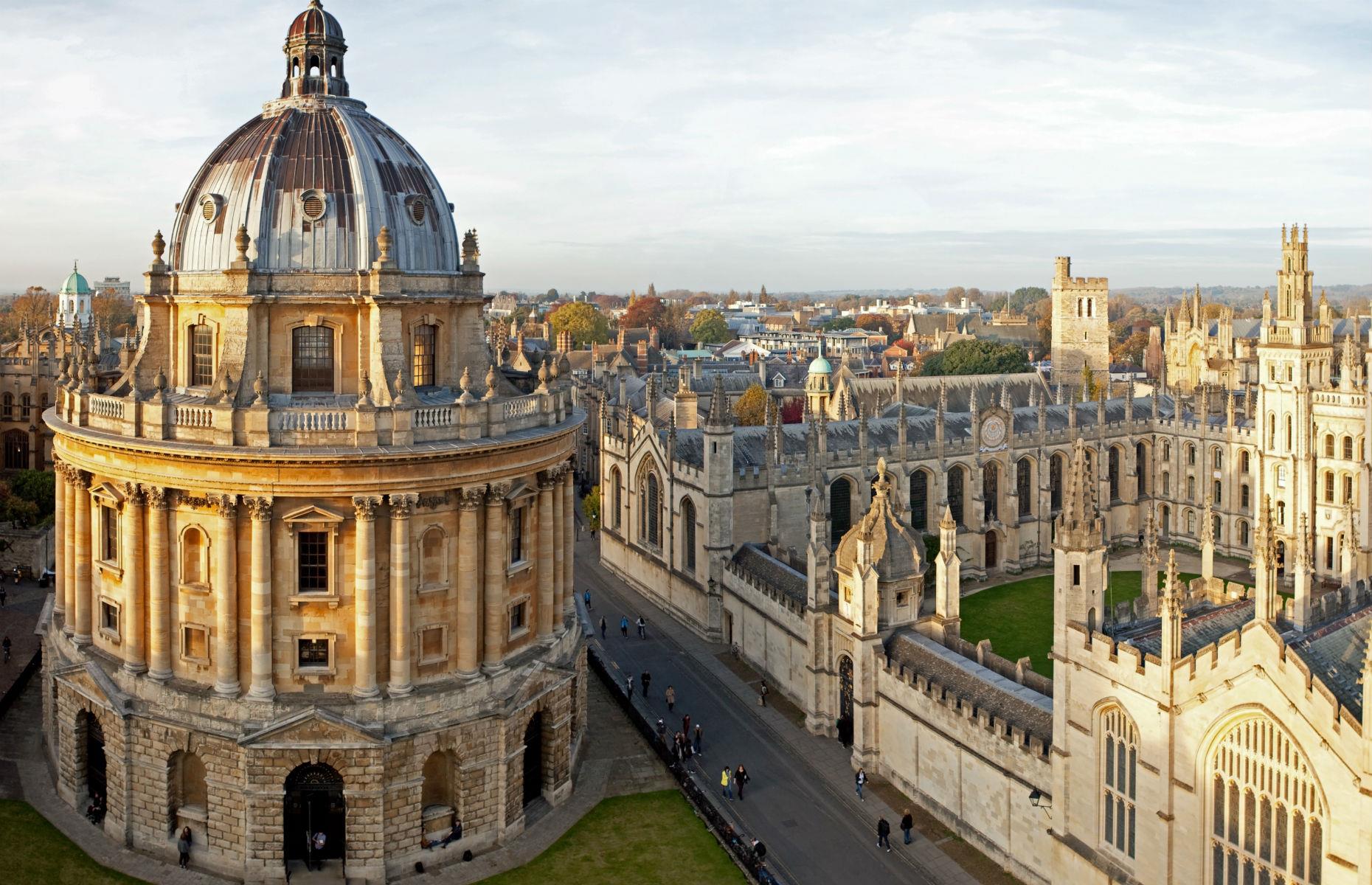 Skowronek/Shutterstock
Friday
Check-in to: Vanbrugh House, a chic boutique hotel in a beautiful 18th-century townhouse a short stroll from the main sights. Lob a learned tome out of a front window and you'd hit the steps of the Oxford Union, home of the renowned debating society. Rooms are eclectic but elegant.
Eat at: The Rickety Press, Jericho. A 15-minute wander away is the hip suburb of Jericho with its terraces of redbrick canal worker's cottages and cluster of bars, pubs and restaurants. Tucked down a side street, the Rickety Press serves up decadent burgers and imaginative pizzas. The Dirty Bird burger is a good to start the weekend; crispy buttermilk chicken with a smoky mayo sauce.
Have a pint in: The Old Bookbinders Ale House. The name of this cosy family-run pub with a good selection of ales harks back to Jericho's link with the Oxford University Press, who set up their printing presses in purpose-built headquarters nearby in 1830.
Saturday
Visit: New College. Kick off the day by ticking off a college. The tour parties all head for Christ Church but avoid the crowds at the quieter but equally beautiful New College. Despite the name, this is one of Oxford's oldest institutions, founded in 1349. It was the first college to be designed around a central quadrangle, subsequently copied across the university. Wander the 14th-century cloisters guarded by gargoyles, the medieval chapel and the oldest student dining-hall in Oxford.
Stop for coffee at: Missing Bean. This miniscule coffee shop on Turl Street is always bustling so you might have to hover for a seat, but the coffee is worth a wait.
Shop at: the Covered Market has been providing Oxford with fresh produce since 1774. Along the alleyways of the current Victorian building the meat hooks are still hung with seasonal game like pheasants and deer, but these days the butchers are joined by clothing boutiques, delicatessens and independent gift shops.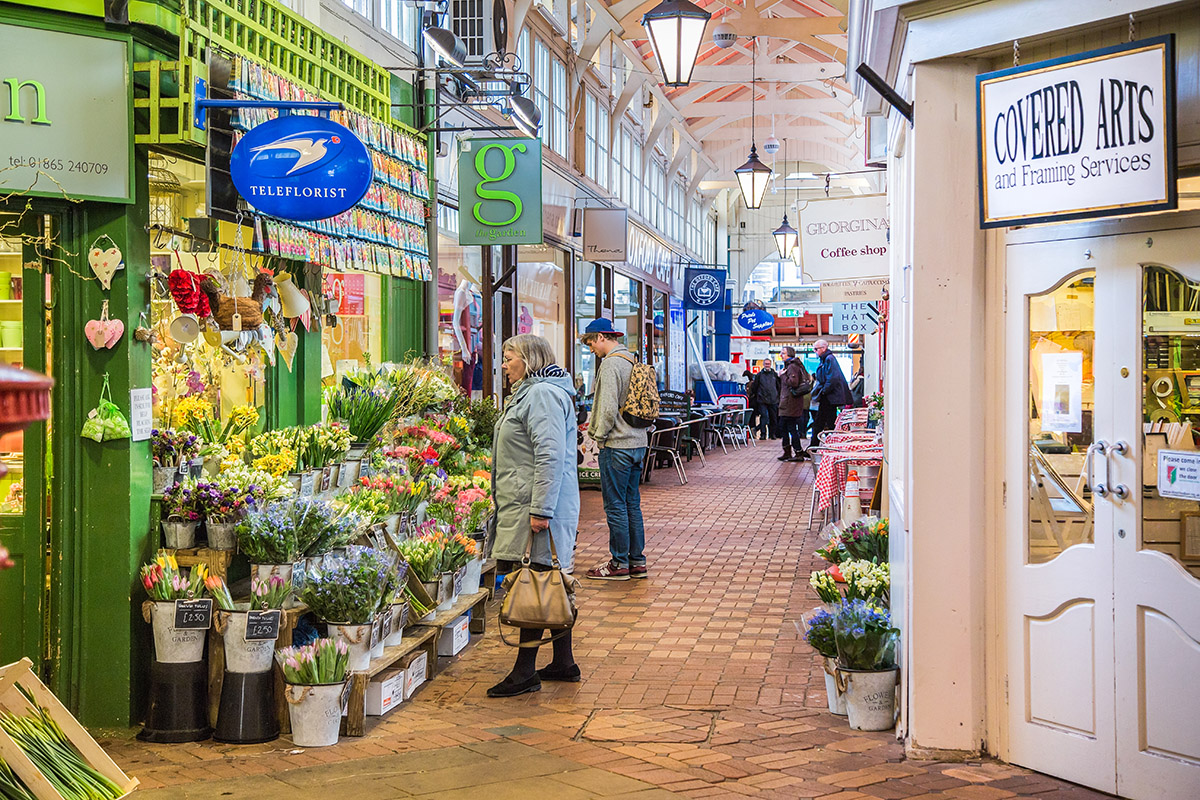 CBCK/Shutterstock
Take afternoon tea at: The Grand Café. Head out onto High Street to the Grand Café, a blue-pillared, gold-trimmed, palm-fronded slice of elegance that stands on the site of England's first coffee house, the place that kicked off the intellectual coffee house culture of the 17th and 18th centuries. Serves up a mean afternoon tea with good scones.
Visit: The Pitt Rivers Museum. It shares a building with the kid-friendly Natural History Museum, but head past the dinosaur skeletons and down the steps at the back into the gloomy depths of one of the greatest ethnological collections in the world.
Lieutenant-General Augustus Pitt Rivers had a theory that human-made objects evolved from the simple to the complex, and he set out to prove it by obsessively collecting everyday items and grouping them by type. The museum is still organised by his system, so you'll find collections of model ships, amulets, combs, reindeer-skin knickers, canoes, sarcophagi, knives, flutes, jewellery, masks and much more, housed in original glass cases and wooden drawers.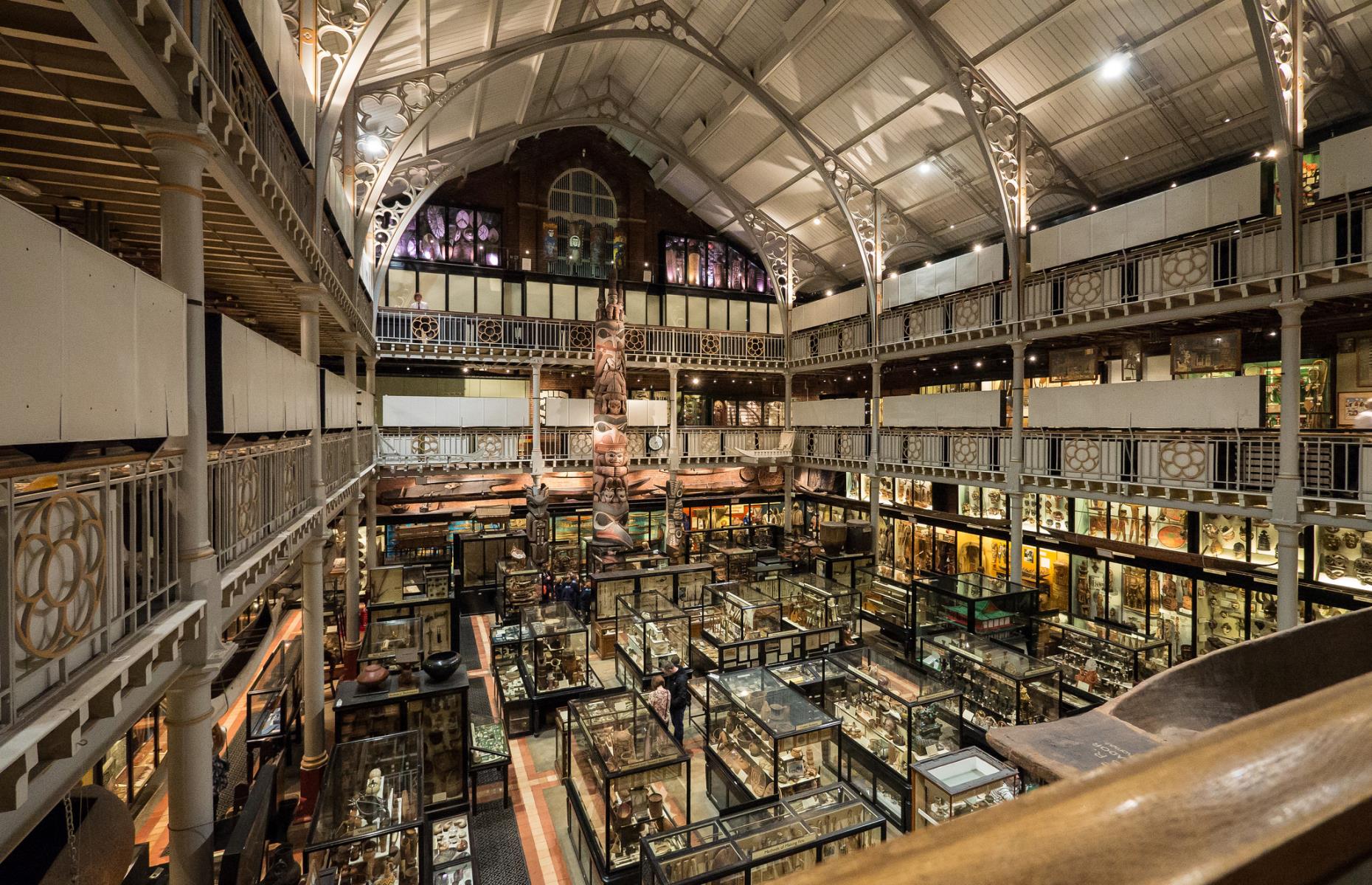 Michael Brace/Flickr/CC BY-NC-ND 2.0
Look out for the famous shrunken heads that have scared generations of schoolchildren; South American ritual objects made by skinning and heating enemy heads after a battle.
Have an afternoon tipple in: The Turf Tavern. Tucked down a tiny cobbled alleyway and under a bowed archway off Holywell Street and invisible from the pavement, the Turf Tavern, dating from 1775, is a warren of rooms and passages with a small courtyard garden.
Dine out at: Turl Street Kitchen. This pleasant restaurant with long wooden tables and tiled walls has a menu of sustainable and locally sourced dishes. It's run as a social business with profits supporting a local charity.
Sunday
Take a stroll to: Iffley. The river path along the Thames (confusingly called the Isis while it runs through Oxford) takes you from Folly Bridge in the city centre past quiet riverside meadows and college boathouses. Iffley village is a half-hour walk, but there are plenty of places along the way to pause and enjoy the scenery.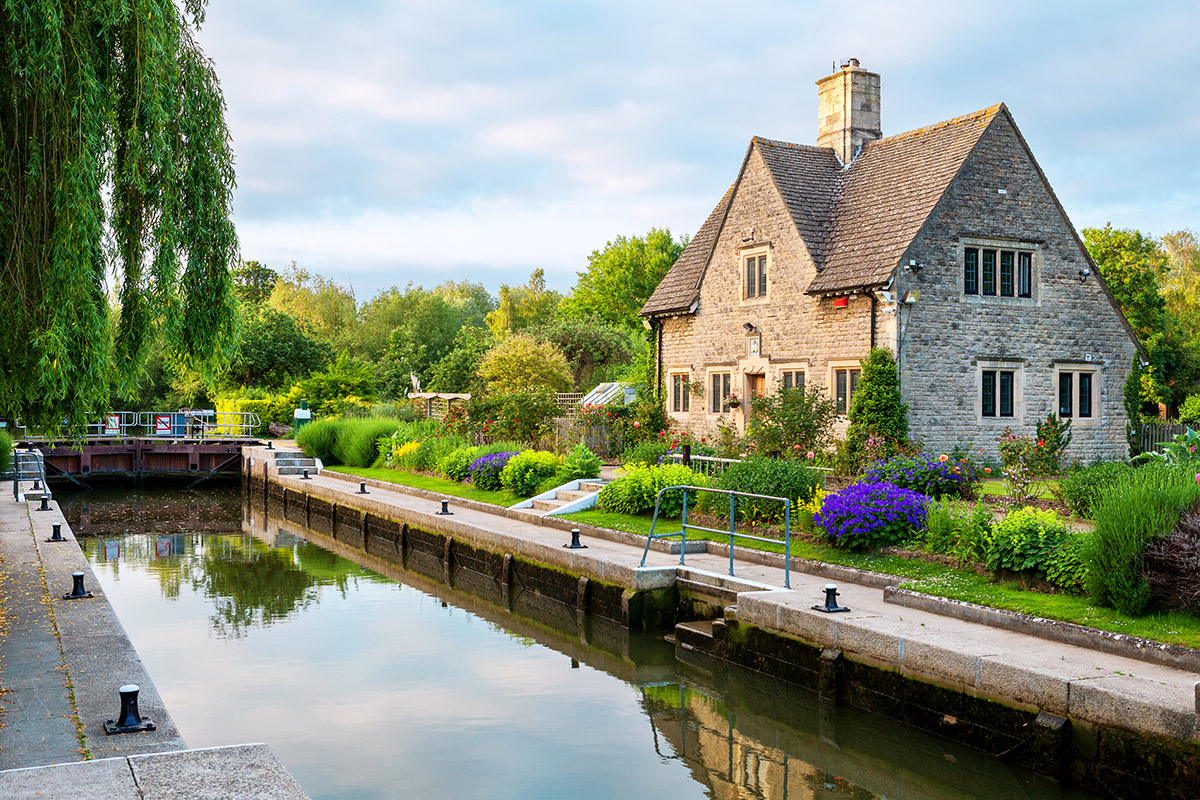 Andrei Nekrassov/Shutterstock
See: St Mary's Iffley. The river eventually brings you to Iffley Lock (above) with its swans and pretty lock-keeper's cottage. Cross the lock and head to the 12th-century Norman church, covered in carved centaurs, birds, animals, kings, knights and geometric shapes.
Lunch at and a pint at: Isis Farmhouse. Back across the lock, this lonely 200-year-old inn is only approachable by towpath (the beer used to be delivered by ferry punt). Inside is a snug time warp; shabby wood panelling, an open fire in winter and fairy lights glowing at dusk. On some evenings folk music groups meet here and there's a fantastic garden for summer. The food is basic but the location is superb.
Got more time? Here are some extra things to do:
There's so much to see and do in Oxford you might find yourself wanting to spend longer than a weekend. Here are some other ideas.
For a local tipple: TOAD, The Oxford Artisan Distillery. Artisan vodka, gin, absinth and rye whisky made in copper stills called the Nautilus and Nemo, using local ancient grains. Take a tour and taste the goods.
For an oasis of musical calm: the Holywell Music Room. There's a story that Mozart once played this 18th-century venue and it still hosts some of the best musicians in the world. Catch some chamber music at an Oxford Coffee Concert on a Sunday.
For countryside in the city: A defining characteristic of Oxford is the green space nestling within the urban landscape. Port Meadow is an ancient common grazed by horses and geese with wild swimming spots and two great pubs; the Perch with its secluded garden and the Trout with peacocks and river view.
For shopping therapy: the Westgate Centre. A gleaming new £440 million shopping destination right in the centre that has attracted an influx of big-name retailers along with restaurants, bars, a luxury cinema and indoor crazy golf.
For a taste of university life: Get a feel for life on the other side of those secretive college doorways with one of the university's programme of free public lectures on everything from synthetic biology to illuminated manuscripts. There's something happening almost every day.
For offbeat music: the Catweazle Club. This local open mic night has been running for two decades and is a mainstay of Cowley Road, Oxford's indie heartland. The audience sit in rapt silence as performers sing, play and recite poetry. Cheap beer, shabby venue, magical atmosphere.