In the South Hams district of Devon sits Salcombe, a thriving fishing harbour filled with sailing-enthusiasts. The coastal town is believed to have been where Lord Tennyson wrote his 1889 poem Crossing the Bar and, in more recent times, was the birthplace of preppy clothing retailer Jack Wills whose first store opened at 22 Fore Street in 1999.
Rare wildlife spots include Highland cows grazing on the Downs, Portuguese man o'war jellyfish drifting in the bay and seals lounging on jagged rocks around the coves. And while this seaside town has a thriving watersports scene, that's not to say you should only visit in summer. There's better availability and affordability if you visit outside of the high season, with plenty of boutique shops, art galleries and cafés to take in – as well as wet weather gear for those who won't be stopped.
Find out how to have a great weekend escape in Salcombe with these handy tips.
Friday
Get there: If you're planning on going by train, the closest station is Totnes, and then jump into a taxi (takes 35 mins). If you're driving, long-stay (and free) parking options are available.
Check into: The Fortescue Inn. This 19th-century inn sits on Union Street and has teasing views of the picturesque estuary and rolling, green fields ahead from its front doors. Rooms are cosy but stylish, with freestanding baths and huge, copper sinks in the en suites.
Feast on: dressed crab and seafood chowder from the Inn's own restaurant. The menu offers a great range of locally sourced seafood, as is much the case across Salcombe. After dinner, hunker down by one of the log fires – there's three to choose from. You're likely to spot the Lifeboat and Coastguard crew in there, so buy them a pint before you head up the original Victorian steps to your room.
Saturday
Have breakfast at: The Ward Room. This waterside café makes for a great spot to watch the buzz of Salcombe unfurl on the estuary. Tuck into eggs benedict and prepare yourself for the day ahead with fresh coffee.
Get out to sea: Sea Kayak Salcombe. Head out on either a half- or full-day kayaking session and weave your way between jagged rocks, into shallow caves and past the expensive homes that pepper the high, green banks above.
Try the catch of the day at: The Crab Shed. The menu changes daily here depending on what the fishermen bring in, but if you don't fancy the catch of the day opt for the excellent dressed crab. The restaurant's outside seating area offers the inspiring Salcombe view of anchored boats, ferry tours and yachts zig-zagging their way across the bay.
Take in the ocean: on a scenic boat tour. Adventure South offers routes including the Kingsbridge Estuary, Burgh Island, Thurlestone Rock and Bantham Beach. Keep an eye out for seals in the water and on land.
Too much sea for one day? Salcombe is part of the Devon Area of Outstanding Natural Beauty, so lace up your hiking boots and head up to the hills for stunning views in every direction.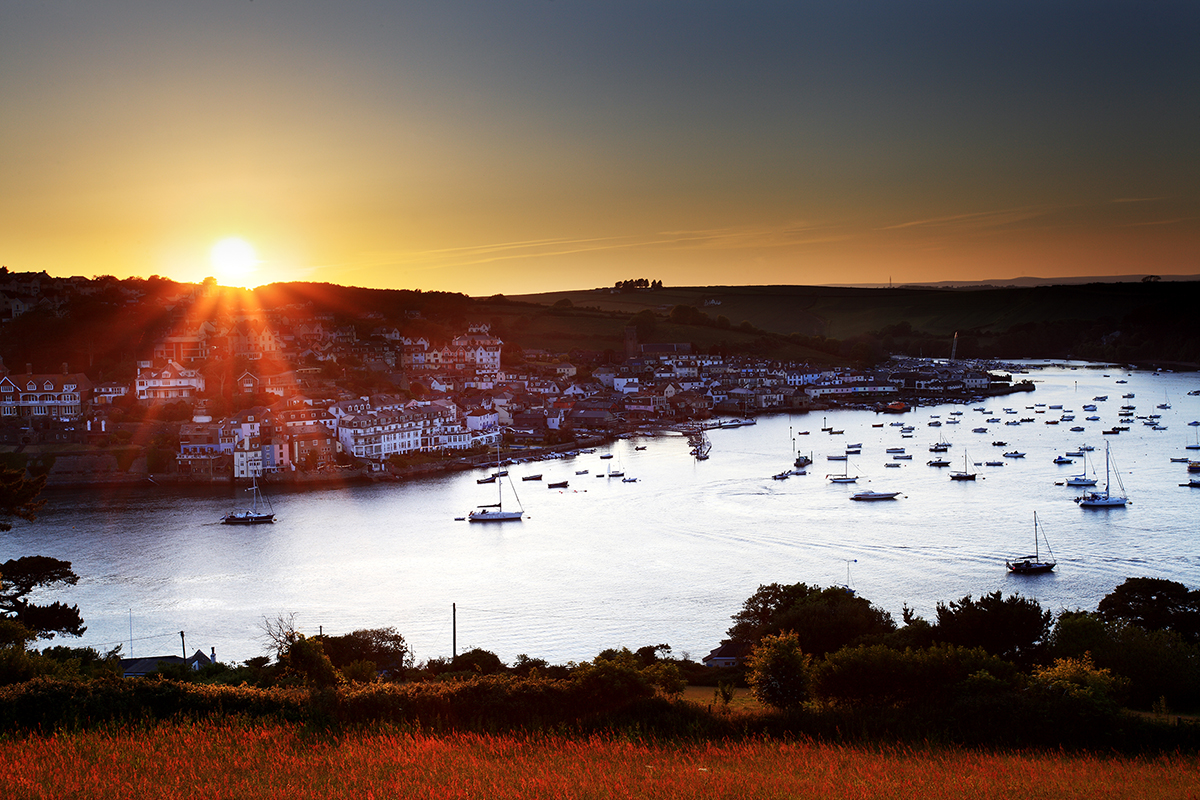 Ollie Taylor/Shutterstock
Dive into dinner at: dickandwills, a contemporary restaurant offering a Mediterranean twist on their meat and seafood menus. Head up to the terrace for panoramic views of the twinkling estuary at night.
Sunday
Sip coffee at: Salcombe Coffee Company. The menu here is filled with homemade soups, lemon drizzle cakes, generous fry-ups, salty bacon sandwiches and moreish scones. As it's a bustling street-side café, make sure you get there early to nab a table.
Discover Salcombe's history: at the Maritime Museum. Comprising two small rooms beneath the Old Council Hall, this tiny museum is packed with fascinating history. Take the time to read the moving account of the Salcombe Lifeboat Disaster of 1916, where 13 of the 15-man crew died after the William and Emma Lifeboat capsized on Salcombe Bar. It was the worst disaster for the RNLI and the loss was devastating for the town's close-knit community.
Take a snap at: Victoria Quay. Tucked around the corner from the Lifeboat station is a row of pastel-coloured fisherman's cottages looking out onto Batson Creek. Some of these are available to rent as holiday houses, too, but they make the perfect seaside Instagram if that's your thing – #nofilter required.
Get lunch at: The Victoria Inn. With its low ceilings, wooden timber beams and a dog-friendly menu, The Victoria Inn is a classic pub option to tuck into a pasty, washed down with a beer from the range they have on offer – try a St Austell Tribute. The friendly staff pride themselves on having the town's only pub garden, too.
Get your gin on: at Salcombe Gin Distillery. This three-hour tour is a perfect way to end your stay in Salcombe. Learn about the distilling process, head to the tasting bar and enrol at Gin School before coming away with your very own bottle.
Pick up a parting memento: at Cranch's candy-pink Original Sweetshop or Roly's Fudge Pantry. It'll help soak up the gin on your impending trip back home...