Pretty coves, cosy cottages and afternoon teas – there's a reason why the Isle of Wight is a firm favourite with British holidaymakers. But this southern outpost still has a few surprises up its sleeve…
Why go to the Isle of Wight?
The diamond-shaped Isle of Wight sits out in the Solent slap-bang in the middle of Southern England. Close enough to the mainland for day or weekend trips but with enough distance to maintain rare flora and fauna and a slower pace of life, it's evolving away from its bucket 'n' spade image to a destination rich in art, adventure and artisan produce.
Its coast is still a major draw though, and with 57 miles to explore there is a stretch of seaside for every taste, whether you prefer gently-lapped sands in tucked-away coves, getting out and riding the waves off long stretches of wilder shores or good old-fashioned piers and promenades.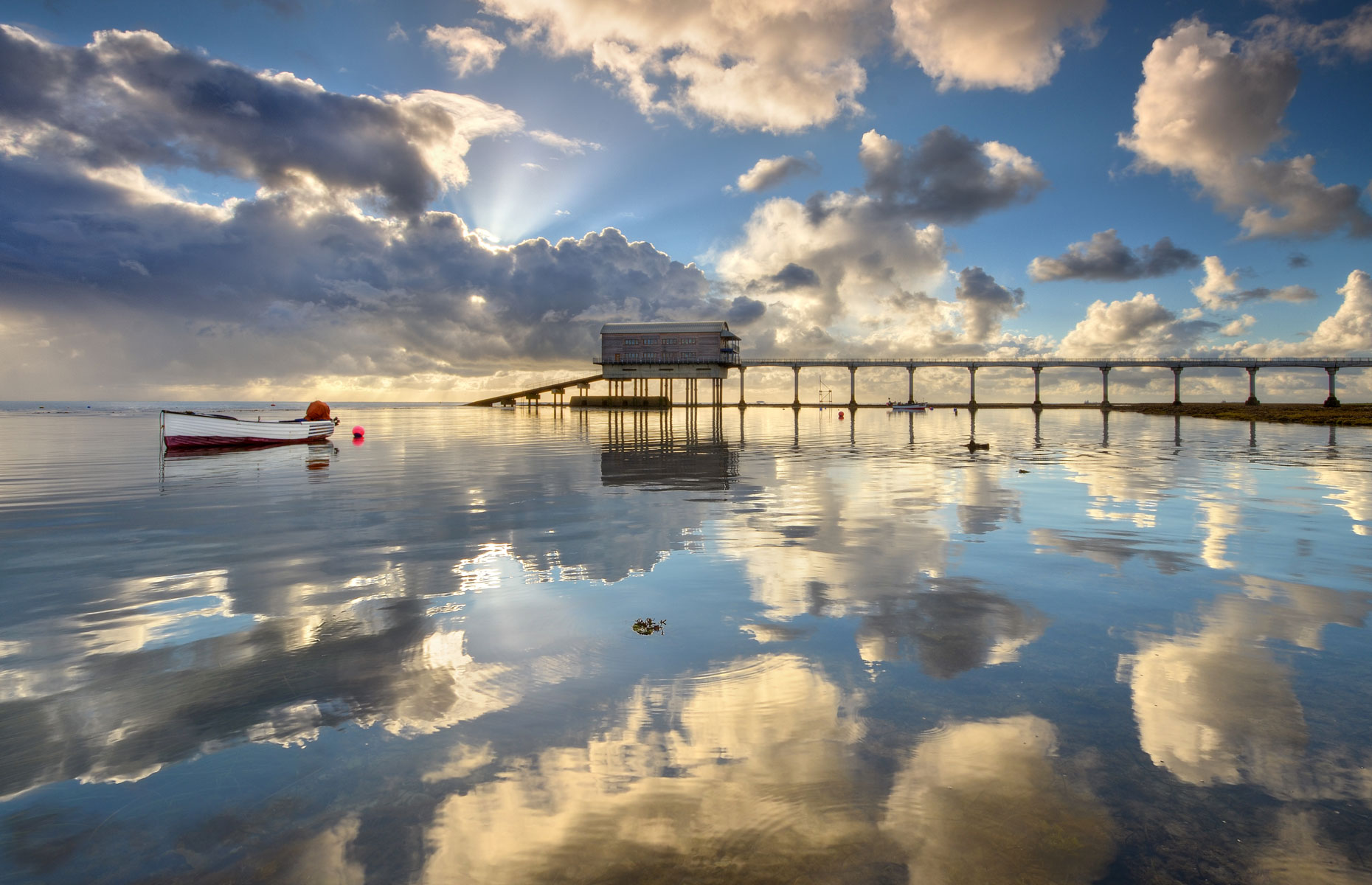 Photo: visitisleofwight.co.uk
Getting to the Isle of Wight
Despite proposals to build a bridge or a tunnel from the mainland, the only way to reach the Isle of Wight is by boat, which means getting there is all part of the fun.
On foot
If you're not taking a vehicle, the quickest way is also the most unique, via the world's only remaining year-round passenger hovercraft service from Southsea to Ryde, which takes just 10 minutes and is operated by Hovertravel.
Photo: Ian Woolcock/Shutterstock
Foot passengers can also catch the Wightlink 'Fast Cat' catamaran from Portsmouth to Ryde (22 minutes) or the Red Jet catamaran from Southampton to West Cowes (25 minutes).
With a car
Those travelling by car have the choice of Wightlink ferries from either Portsmouth to Fishbourne (45 minutes) or the most scenic and quickest ferry crossing from Lymington in the New Forest to Yarmouth (30 minutes). Red Funnel operates a vehicle-carrying ferry from Southampton to East Cowes (around one hour) too.
Getting around once you're there
If you don't have your own transport when you get to the island there's a train service, using old London Underground rolling stock, from Ryde Pier Head inland down to Shanklin.
But by far the best way to get around is by bus. Southern Vectis operates a network across the island, including open-top tourist routes with daily and weekly passes available.
For more information about getting to the island and what to do when you're there see Visit Isle of Wight
An idyllic Isle of Wight itinerary
Whether you're staying for the weekend or longer, there's plenty to see. Here's our pick of the top activities.
Day 1
Check-in to: a historic cosy cottage. Classic Cottages rents out a variety of homes across the island. The cosy terraced Bird House, just five minutes' walk from the bustling centre of West Cowes, sleeps four and has lots of charming period features. It's a great location for getting out and around the island with quick access to its main roads.
Photo: Classic Cottages
Hit the water: at the gorgeous Freshwater Bay. Adventure Activities can take you out to sea for a kayaking expedition exploring sun-dappled caves and hauling up on deserted beaches. For adrenaline junkies there's also the option of coasteering. Or you can pick up a paddleboard and drift out onto the Solent where, if you're lucky, you might spot a passing pod of dolphins.
Lunch like a local: Queen Victoria's presence looms large over the island, which became her home following the death of Prince Albert. The Piano Café, just up the road from Freshwater Bay, was formerly Her Majesty's piano tuner's home. The Garden Mezze platter offers a gastronomic journey around the island, including homemade mackerel pate, Isle of Wight cheese and a tomato salad.
Take in the Victorian history: A few hundred yards up the road from The Piano Café is Dimbola Lodge, a semi-Gothic combination of two houses with a central tower, once home to the pioneering Victorian photographer Julia Margaret Cameron. There's a permanent exhibition dedicated to her photography and life story, which the passionate guides bring vividly to life.
Explore literary links: thanks to Alfred, Lord Tennyson. In 1853, the-then Poet Laureate moved to the island in search of some peace and tranquillity and bought Farringford. His wife, Emily, transformed it into a series of very distinctive rooms (the Blue Room more than lives up to its name). The family home became a hotel in 1945 but it's been painstakingly restored by its current owner. Visit on a pre-booked tour, which take place Wednesdays-Saturdays. You can also stay on the estate in one of 10 cottages, five of which were designed by Clough Williams-Ellis of Portmeirion fame.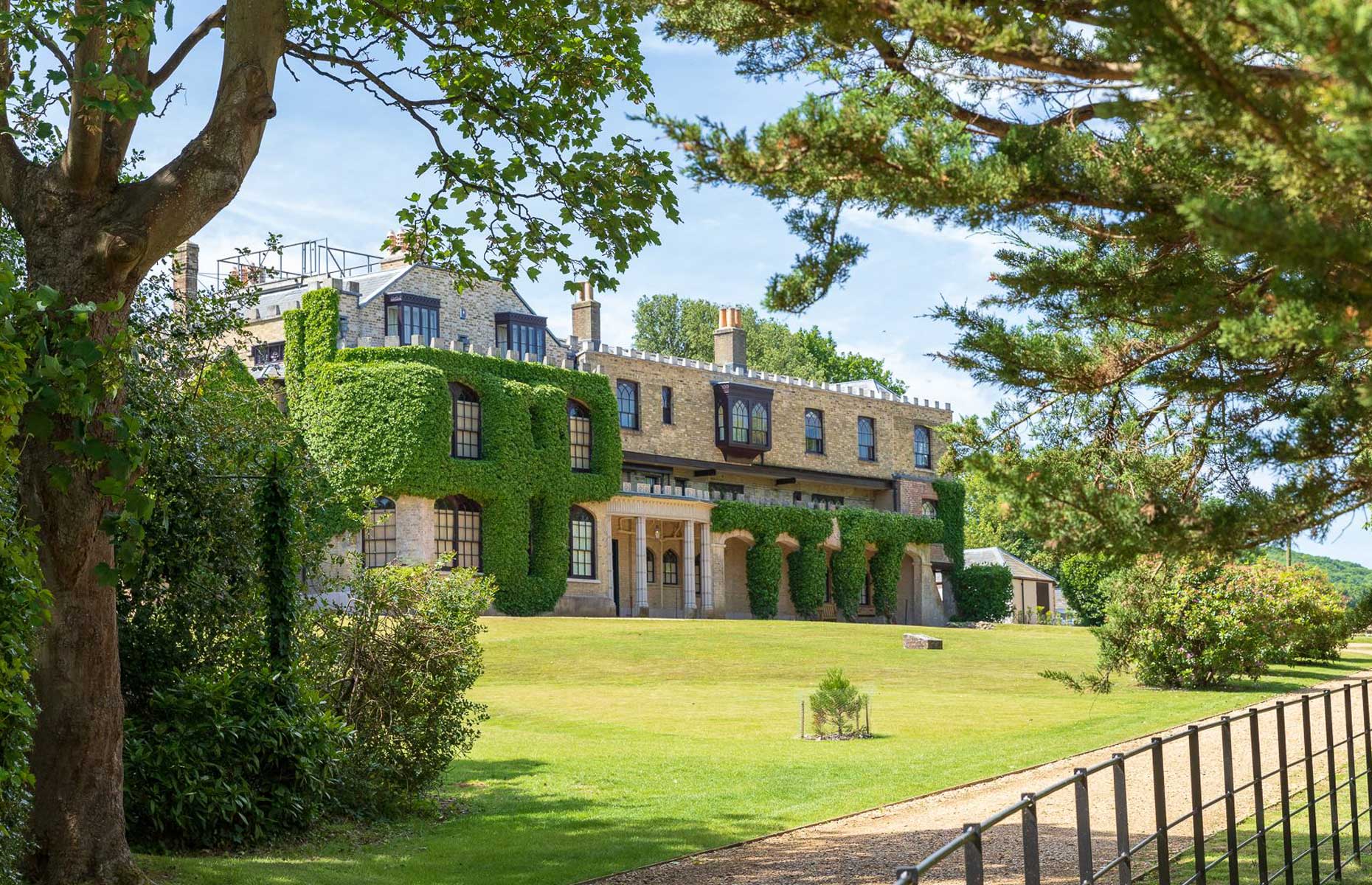 Photo: Facebook/Farringford
Dine at: Murrays Seafood Restaurant. Leaving the Victorian era behind, head back to Cowes where the supper menu at Murrays offers fresh catches of the day, which could include Bembridge crab or Dover sole, in a suitably nautically-themed setting that has bags of atmosphere. Don't miss the island-made Mermaids gin and tonic as an aperitif.
Day 2
Walk in royal footsteps: on a visit to Osborne House. Head to the east of the island, and back in time to Queen Victoria's reign again, with a visit to her island hideaway. Victoria and Albert bought the estate in 1845 and had the house built in an Italianate style, as apparently Albert said the views over to the Solent reminded him of the Bay of Naples.
These views today can be enjoyed with lunch or afternoon tea on the terrace, before working the calorific goodies off via a walk along the trails leading down to the private beach, which has Victoria's bathing machine on display (pictured below) and is a great spot for rock-pooling.
Photo: Simon Ward
Hidden further in the gardens is the Swiss Cottage, which has an exhibition on the family's children, who played here. You might also spot a reclusive red squirrel scurrying in the trees.
But the real highlight of a visit is the house itself, from the bedroom where Victoria died to the jaw-dropping Durbar Room, designed by Rudyard Kipling's father Lockwood and featuring astonishingly ornate plasterwork.
Take a dip in the sea: East of Osborne is the town of Ryde, which offers a wealth of independent shops and a long sandy beach. A couple of miles south is the village of Seaview, now a popular enclave for second-homers and holiday lets. It's not hard to see why with its picture-postcard harbour dotted with boats of all shapes and sizes. The sea here is calm and perfect for swimming.
Photo: Oscar Johns/Shutterstock
Have dinner at the Seaview Hotel: which serves Modern European-inspired dishes using island produce wherever possible. It has a Michelin Bib Gourmand for offering affordable set menus and also hires out electric bikes.
Day 3
Jump on a bus: because it's the best way to arrive at The Needles: the Isle of Wight's landmark trio of different-sized almost triangular rocks off the west coast at Alum Bay. The Needles Breezer bus service departs from Yarmouth, and not only does it avoid the need to find a parking spot, but provides a scenic ride with commentary past historic spots including the site of the infamous 1970 Isle of Wight Festival. On a sunny day it's a glorious journey on the open-air top deck and you can see why it's been voted one of England's best bus routes.
Stroll or cruise around The Needles: The Needles Landmark Attraction area that sits on the cliff-face above the bay is the gateway to the site for those who take the steep chair lift down to the shingle beach below. Here you'll find Needles Pleasure Cruises, who operate an exhilarating rigid inflatable boat (RIB) trip out and round the rock stacks and the iconic candy-striped lighthouse, or a more sedate cruise. You can also see the multi-coloured sands that are sold in numerous souvenir shops.
Photo: Visitisleofwight.co.uk
Back at the top of The Needles, there's a range of attractions from glass blowing to sweet making to a 4D cinema and dinosaur-inspired crazy golf. There are spectacular firework displays on Thursday nights during the school holidays too.
You can also use the bus to visit the Needles Old Battery and New Battery, two historic sites now maintained by the National Trust. As well as being a line of defence during the Victorian era, it was also the site of secret rocket tests during the Cold War. The area offers breath-taking views down to the chalky cliffs and beach below.
Stop for lunch at: Tapnell Farm, home to the Cow Co restaurant. Juicy beefburgers are the order of the day here, along with calorific milkshakes and the 'dirty fries', which are smothered in mozzarella, Red Leicester, mustard, aioli, lettuce and jalapenos.
Stroll around exotic gardens: The Ventnor Botanic Garden features a range of geographic zones from around the planet and plants you wouldn't expect to thrive in the open air in England, including cacti, and olive and date trees. It has also reintroduced hop growing to the island, with the hops used in the production of a range of beers, including the tropical-tasting and very refreshing Botanic Lager, which includes eucalyptus among its ingredients.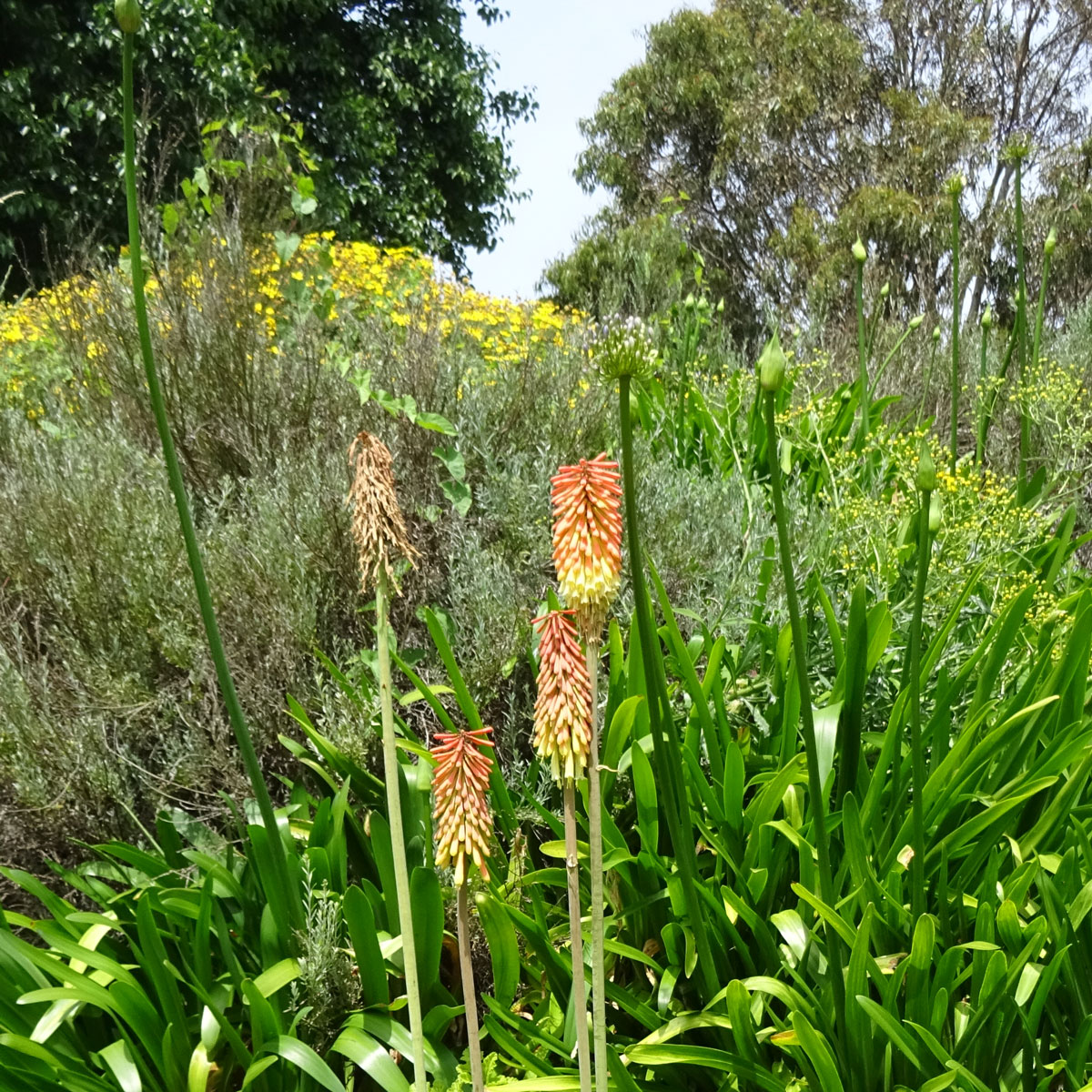 Photo: Simon Ward
Snack on crab sandwiches: The gardens also offer access onto the Isle of Wight Coastal Path, which here leads to the magical inlet of Steephill Cove. Another stretch of golden sand perfect for families with younger children, it also boasts a very highly-rated restaurant in the Boatshed and a couple of cafes to grab a crab sandwich and a coffee to enjoy by the water's edge.
Get your adrenaline fix at: Blackgang Chine. Styling itself as the world's original theme park, it's been open for business since 1843 and has made memories for countless generations. Blackgang's original attraction, the skeleton of a whale washed up on a beach, is still on display today, while the themed zones range from Cowboy Town to Underwater Kingdom to Pirate Cove, with rides and attractions to keep all ages amused.
Festivals & events
Isle of Wight Festival: Drawing tens of thousands across to the island it celebrated its 50th anniversary in 2018. It's certainly attracted some huge names in both its distant and recent past, including Bob Dylan, Jimi Hendrix, the Rolling Stones, the Who, Paul McCartney, David Bowie and Depeche Mode.
Photo: David Jensen/EMPICS Entertainment/PA
Other notable events: Cowes Week in July is a spectacular sight as hundreds of boats race around the Solent. And Ventnor has established a Fringe Festival in August, which offers a variety of shows for all ages.