Genoa is a city not short on charm. It seeps out of its historic palaces, labyrinthine medieval streets and the stucco-fronted apartments stacked up the steep hill backing the port, their windows framed by distinctive green shutters.
The Genoese republic once stretched north to the Piemonte and south to Corsica and Sardinia, the legacy of which is evident everywhere from the city's magnificent collections of European art to its famous pesto, made with the Sardinian cheese pecorino.
Yet Genoa is also pleasingly imperfect. The once-industrial port was redeveloped in the 1990s, but still retains plenty of grit alongside its palm-lined waterfront plazas. In the spider's web of alleys in the centro storico – home to the largest collection of medieval buildings in Europe – washing still hangs from the windows and the streets can be surprisingly eerie after dark. Even the astonishingly beautiful UNESCO-listed Renaissance and Baroque palazzi are marked by wartime damage and centuries of changing decorative fads.
Today, this storied past makes Genoa a fascinating place to explore, free from contrived tourist attractions and the crowds you might find in Venice or Florence.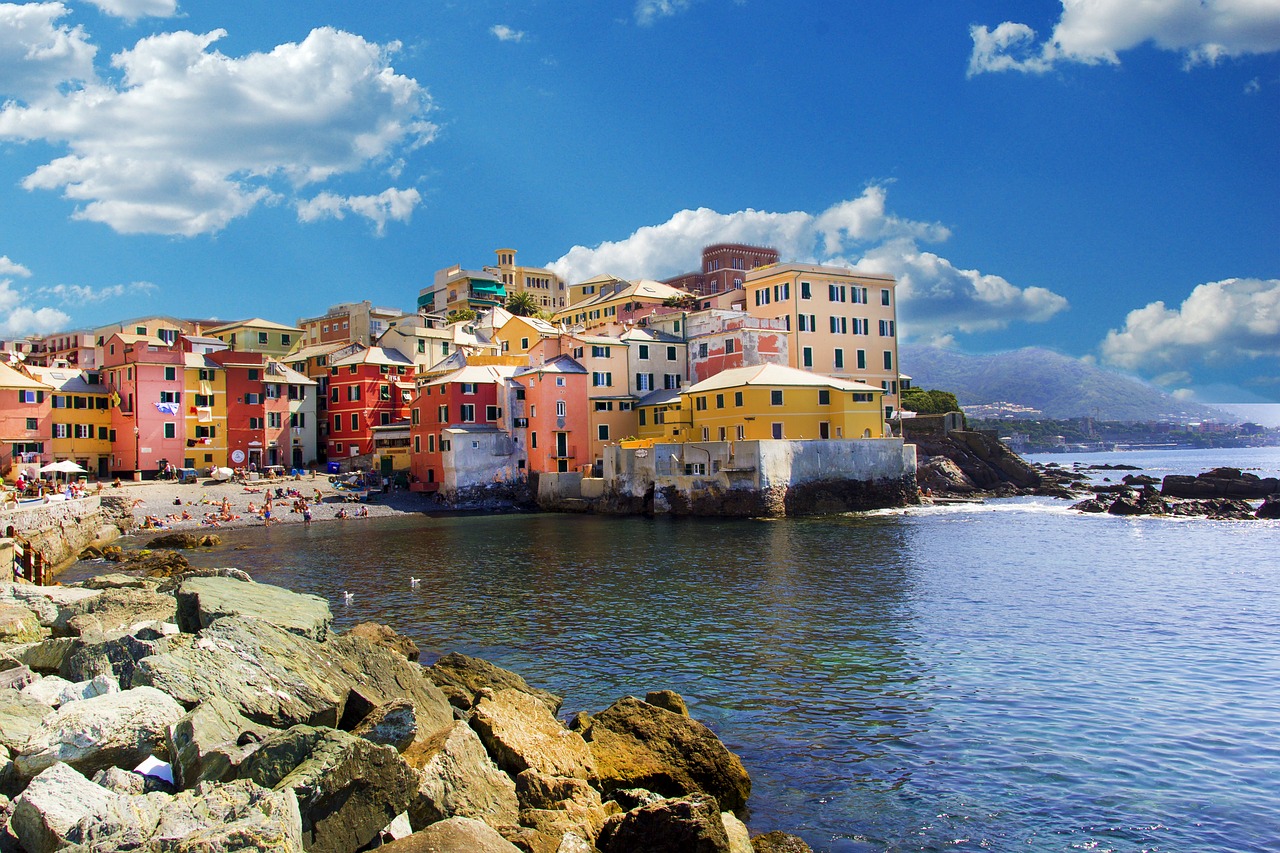 Pixabay/CC0
Beyond the historic centre, the new town also holds plenty of appeal. Food-lovers can make a beeline for the richly laden stalls of the Mercato Orientale or its surrounding restaurants. Those in search of more tranquil pleasures will find beautiful vistas abound, from Boccadasse, a tiny fishing village within the city limits, to the viewpoints reached by myriad public funiculars and elevators.
Especially on warm spring and summer days when Genoa is ripe for lazy exploration, you could easily spend a week here – but just a few days are enough to get a feel for the city. This is our itinerary for the perfect long weekend.
Friday
Check into: Valéry Guest House. Named after the French poet Paul Valéry who once lived in the city, this charming guest house in an old convent offers fantastic views out to sea. Its grand setting and elegant decoration – think marble floors, soaring ceilings and canopied four posters – belie its small size. There are just two rooms, with only one booking taken at a time. Best of all are the breakfast spreads of espresso, fresh fruit and focaccia meticulously prepared by host Elena, served amid potted lemon trees on the terrace in summer.
Explore: the medieval centre. It takes a while to get to grips with Genoa's tangled alleys, or caruggi, but they slowly give up their secrets. Large piazzas are notably absent in this part of the city, with space at a premium on the steep incline. Instead, café tables cluster in tiny squares like Piazza delle Erbe amid a jumble of architectural styles. The grey-and-white striped Gothic exterior of the cathedral of San Lorenzo is particularly striking.
Admire the views from: Spianata Castelletto. Step out of the Art Nouveau public elevator that lies just behind the Medieval centre's main drag, Via Garibaldi, and you'll be greeted by magnificent views over the city.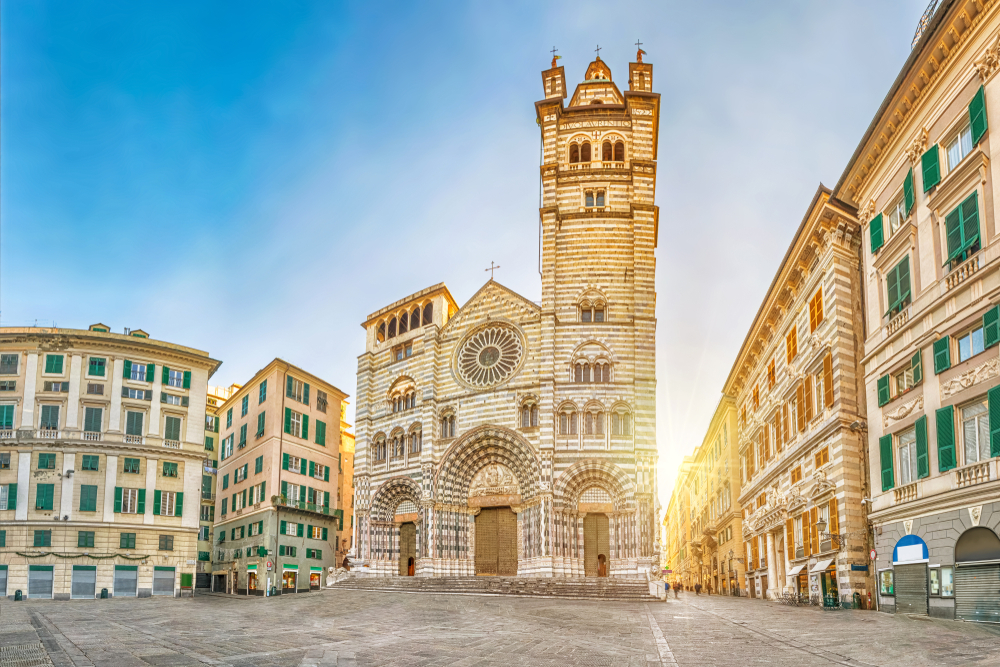 Sergey Dzyuba/Shutterstock
Stop for an aperitivo at: Les Rouges. Genoa's best cocktails are served beneath crumbling frescos at this cool cocktail bar, on the first floor of a seventeenth-century palace. Eschew neon spritzes for a lovingly crafted martinez or sazerac.
Eat dinner at: Le Rune. It's a short walk to this welcoming, modern restaurant where the menu hits the sweet spot between creativity and affordability. Local ingredients are the focus: you might start with rabbit carpaccio cooked sous-vide and finish with a semifreddo made with pandolce Genovese, an airy fruitcake similar to panettone.
Saturday
Tour: the city's palazzi. Genoa's principal historical draws are the Palazzi dei Rolli, a collection of 42 UNESCO-listed Renaissance and Baroque palaces. Many remain privately owned but a handful have been turned into museums.
Palazzo Rosso is perhaps the most beautiful, donated to the city by the last heirs of the Brignole-Sale family, its vast rooms and loggias filled with dazzling frescoes, intricate trompe-l'œil illusions and works by the likes of Veronese and Van Dyck.
The Palazzo Spinola holds a similarly rich collection, as well as two floors given over to paintings held by the National Gallery. Tours give greater insight into the noble families who once lived here: each floor has been preserved in the decorative style of a different century, and you can even visit the palace's kitchen, complete with marble pasta room.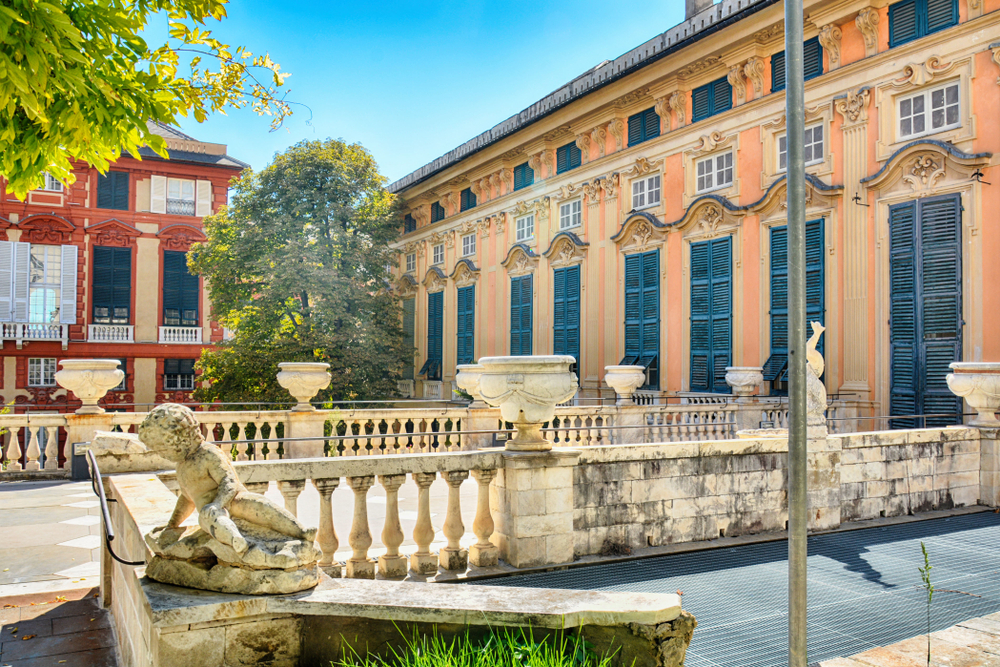 Alena Zharava/Shutterstock
Eat lunch at: Il Genovese. You can't visit Genoa without trying the city's most famous dish, trofie al pesto, Liguria's distinctive twisted pasta in a vivid green veil of basil, pine nuts, olive oil, garlic, parmesan and pecorino. The chefs at Il Genovese have been perfecting their recipe since 1912, and the current owners even run the Pesto World Championships. Other must-tries include pansoti in salsa di noci, filled pasta in a creamy walnut sauce, and crispy deep-fried tripe (seriously, trust us).
Shop at: the Mercato Orientale. Genoa's main market – set in a never-completed cloister – manages to be both surprisingly workaday and utterly absorbing. Pick up cheese, pasta and dried herb mixes to take home.
Tour: Romeo Viganotti. The city's finest chocolates have been made in this historic shop since 1866 and the passion of the current father-and-son team shows no sign of abating. As well as reviving hundred-year-old machines and developing a new bean-to-bar range, they offer regular tours at the weekend.
Snack on tapas at: Bella Bu. If you're sated after a day of chocolate and pesto, draw up a bar seat at this laidback tapas spot for a glass of natural wine or a negroni.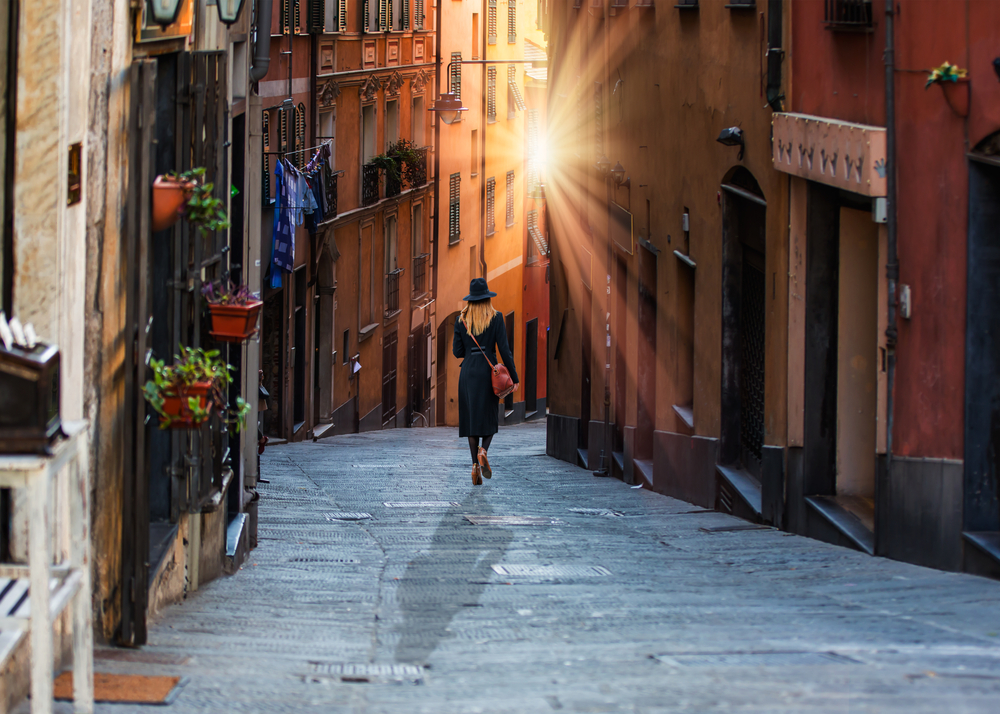 muratart/Shutterstock
Sunday
Stroll: the Porto Antico. The redeveloped port area holds little in the way of big sights unless you're headed to the aquarium, but its broad waterside plazas are pleasant to wander as you watch ferries and cruise ships come and go.
Visit: Boccadasse. Once a fishing village, now a tiny enclave a short bus ride away in the western reaches of the city, Boccadasse is a much-loved weekend escape. Do as the locals do and stroll beneath the brightly painted buildings with a cone (or two) of gelato. Be sure to look for fishermen's shrines built into the crumbling walls and to visit the unusual church, where model ships hang from arches each side of the transept.