There's plenty to keep you busy in Tokyo, but just a few hours from the Japanese capital, unique experiences abound. Jump aboard an express train or the shinkansen – Japan's high-speed bullet train – to reach the coast, mountains and bustling cities in a matter of hours. Spot the famed Japanese snow monkeys taking a hot spring bath, clip on a pair of skis or indulge in a traditional onsen (public bath). Here are the best weekend trips from Tokyo.
1. Get back to nature in Shosenkyo Valley
Shosenkyo Valley, just outside of Kofu City to the west of Japan, is a stunning gorge which follows the Arakawa river and has created some incredible rock formations. Catch a bus from Kofu, hire a bike or hike up a winding road that follows the babbling water and reach the top to see the main attraction: the Sengataki waterfall. Visit in autumn, when the road is closed to vehicles at weekends (from May to November), and the tree-covered cliffs will be vivid hues of red and orange.
Above the waterfall, there are a few shops and restaurants – try local speciality hōtō noodles (thick, flat noodles) with vegetables and miso broth. There's also a cable car which takes you even higher for panoramic views.
Getting there: The closest station, Kofu, is around 90 minutes from Tokyo's Shinjuku station and buses run direct from the station to the gorge.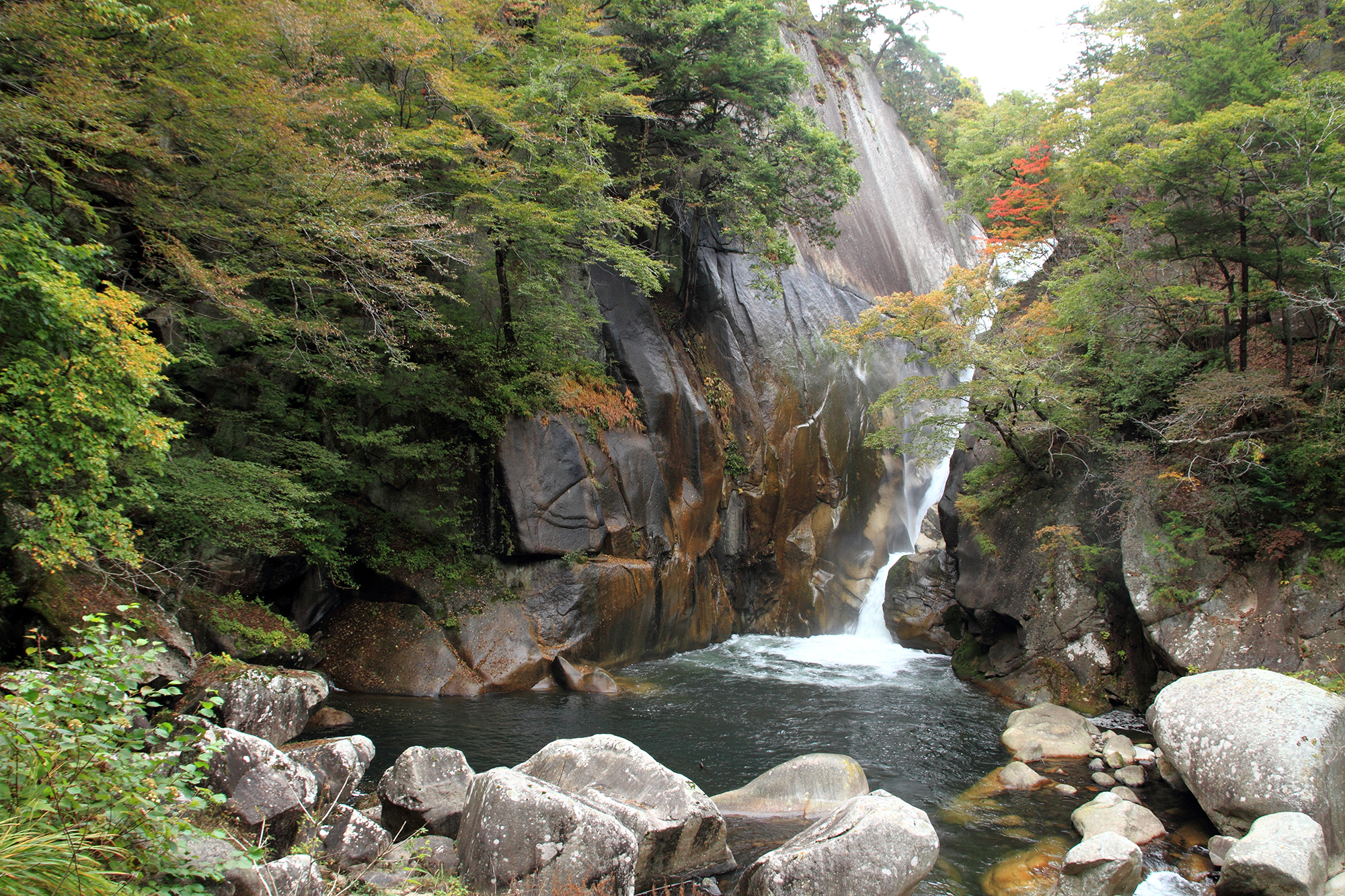 ziggy_mars/Shutterstock
2. Sample sake in Suwa
To the northeast of Tokyo chilled-out Suwa sits on the shores of Lake Suwa and is a popular base for watersports and boating. The city is surrounded by mountains and the free-flowing, pure waters that trickle down make it ideal for growing buckwheat, used in soba noodles, and brewing quality sake (rice wine).
Sample a sake selection with a 'Suwa Five Tasting Set' pass. You'll taste rice wine at five local breweries along the main thoroughfare near Kami-Suwa station, and be given an informal presentation about the brewery's history and how the drink is made. There's no need to do it all in one go so if you want to take it easy, complete the crawl the next day.
Getting there: Kami-Suwa is a 2.5-hour train journey direct from Tokyo's Shinjuku station.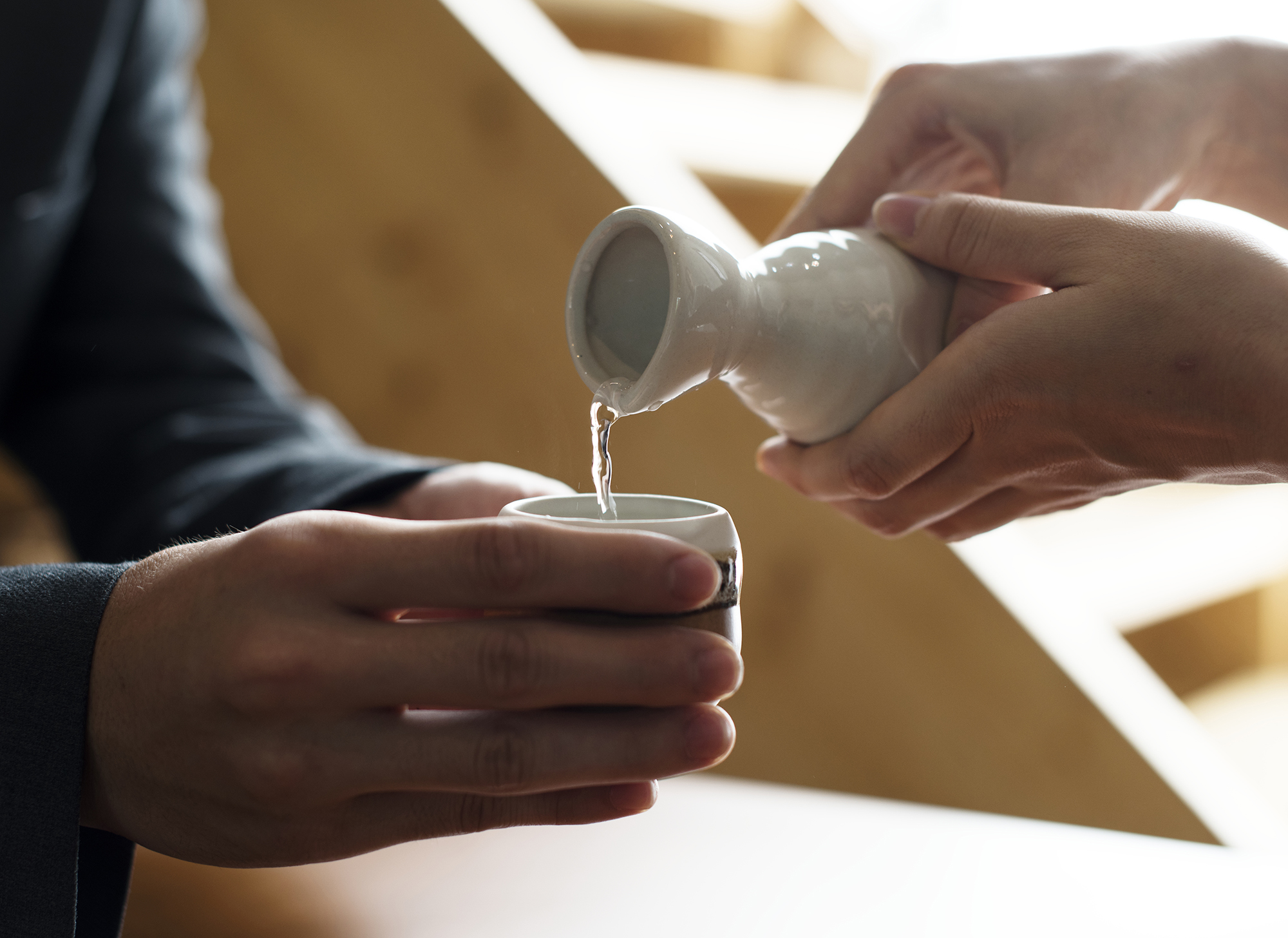 Rawpixel.com/Shutterstock
3. Have an urban adventure in Matsumoto
Matsumoto is perfect for experiencing city life on a smaller scale than the bustling capital. First, head to Matsumoto Castle, one of Japan's designated National Treasures. It has been home to many ancient rulers of the city and inside, historic weapons and artefacts are on show.
Spend an afternoon exploring the Matsumoto City Museum of Art. There's a permanent collection of contemporary pieces and temporary exhibitions which change every few months. During our visit, celebrated Matsumoto native Yayoi Kusama was exhibiting her thrilling installations and prints covered with her trademark spots and pumpkin motifs.
No trip to Japan is complete without visiting an izakaya (an informal gastropub) and here you'll find local specialities like garlic-stuffed fried chicken and crunchy soy grasshoppers (delicious with beer) on the menu. Clear a hazy head the next day with a trip to Daio wasabi farm – it's a short train to Hotaka and taxi or bike ride away. Book a tour to learn about how the plant used to make the hot green paste often eaten with sushi and try wasabi ice cream.
Getting there: Matsumoto is a 2.5-hour train journey direct from Tokyo's Shinjuku station.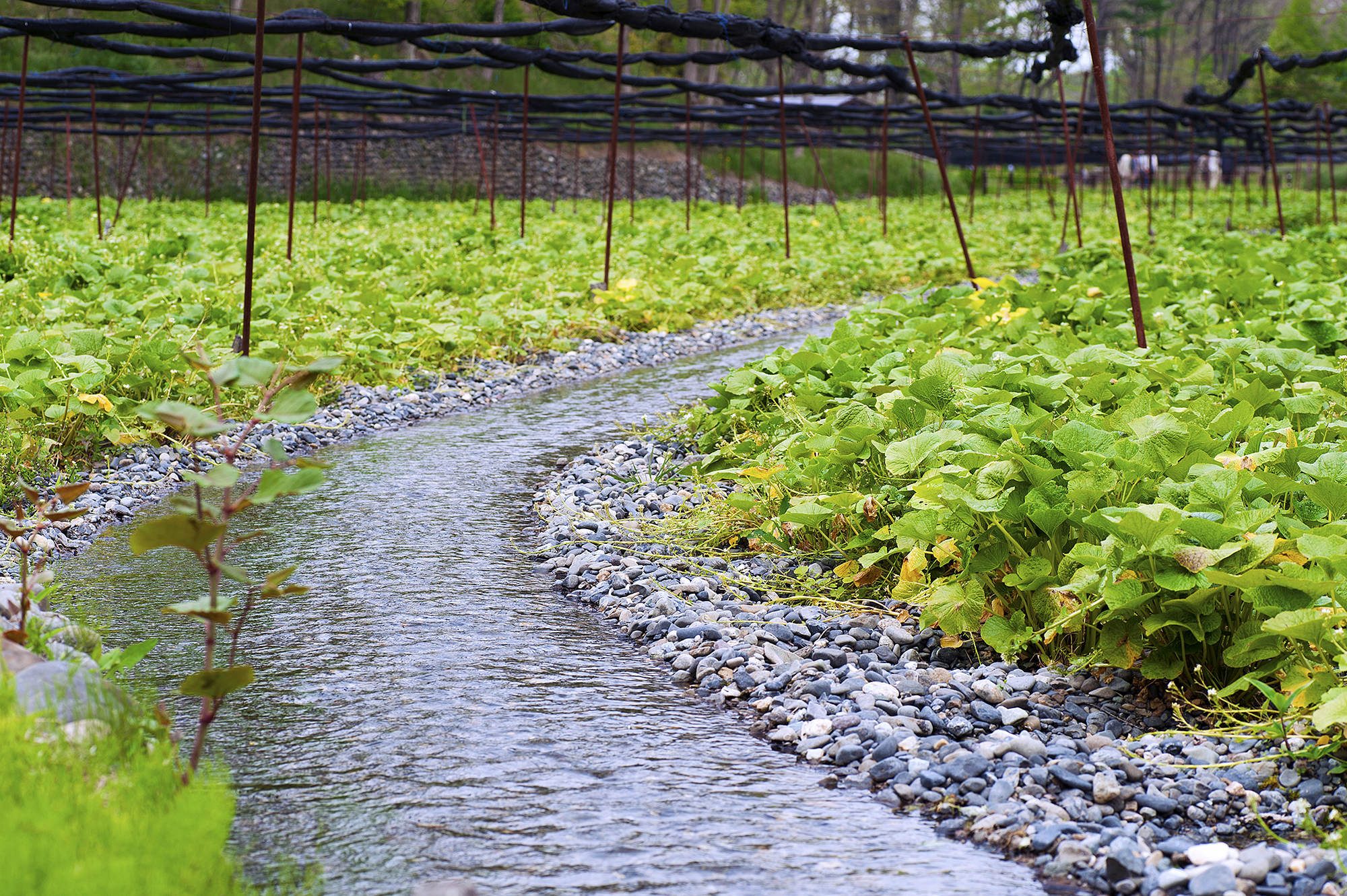 Hachi888/Shutterstock
4. Get active in Hakuba
Skiing central Hakuba is the place to hit the slopes. With plenty of resorts to choose from, each with glorious snowy backdrops from October to April, Hakuba is an idyllic mountain escape in the Japanese Alps.
While the ski runs are world-class (Hakuba hosted the 1998 Winter Olympics), avoid the crowds and visit the village during summer or autumn. After the snow melts, the landscape is transformed: lush greenery and wildflower meadows sprout on the mountainside. Ski lifts are used by hikers, there are several mountain bike trails and you can take kayaks and canoes out on the natural spring water Lake Aoki.
Getting there: To reach Hakuba, take a 90-minute train journey from Tokyo station to Nagano and a one-hour bus ride. Buses leave roughly every hour from Nagano to Hakuba.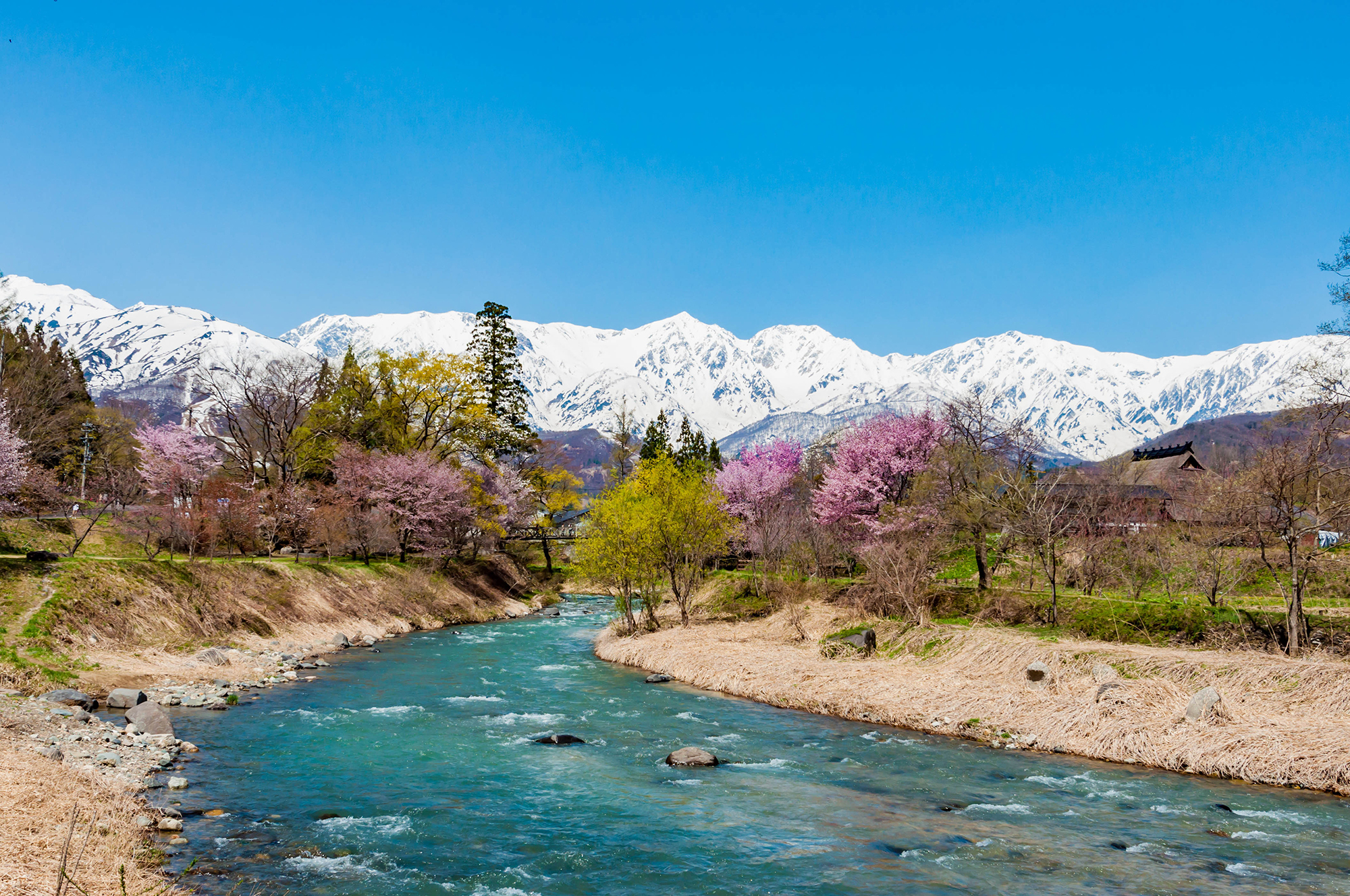 divedog/Shutterstock
5. Hit the coast in Itoigawa
A breath of fresh sea air is just over two hours from Tokyo in seaside city Itoigawa. Get on your bike and explore the Kubiki cycling road – a 20.5 mile coastal path between Itoigawa and neighbouring Joetsu City. Along the way, stop for lunch at one of the many spectacular seafood restaurants in town or drop into Marine Dream Nou, a busy seafood market where local fishermen sell the day's catch.
This area is famed for its jade gorge where the semi-precious gem can be found on the river bed. Learn more about Itoigawa's sparkling history at the Fossa Magna Museum in a UNESCO Global Geopark.
Getting there: Itoigawa is a two-hour direct train journey from Tokyo station.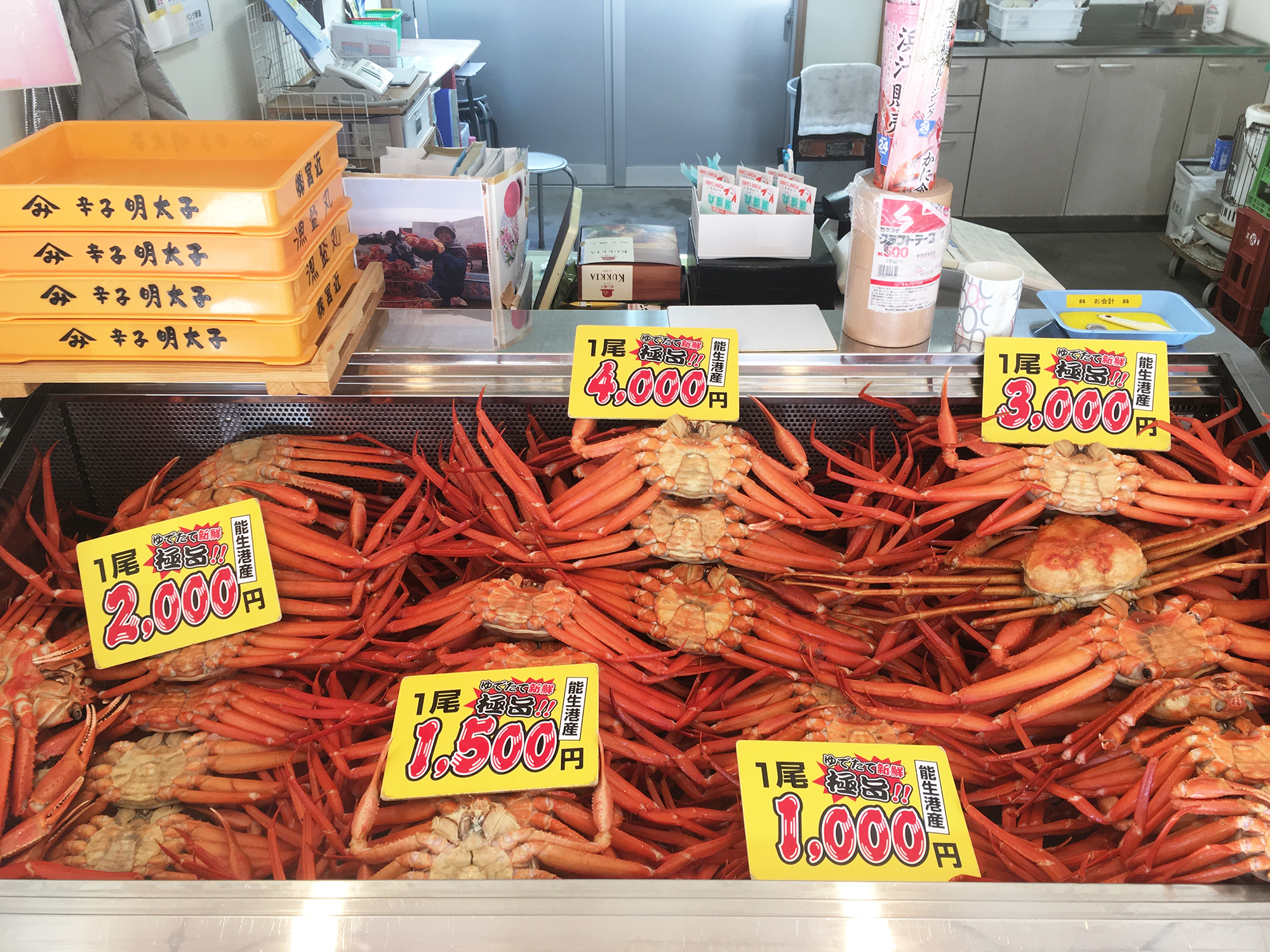 Daisy Meager
6. Enjoy hot spring baths in Yudanaka-Shibu
Visiting an onsen, a public baths often fed by hot springs, is part of daily life in this volcanic country and an unmissable experience for visitors. Many hotels have their own pools and towns usually have a few public baths. We love Yudanaka-Shibu for a traditional and atmospheric experience. You'll need to get into your birthday suit (there are separate pools for men and women) and wash thoroughly before entering the soothing hot water.
The sound of wooden clogs fills the old-fashioned streets of Yudanaka-Shibu as people weave between the nine public baths. Each onsen has a stamping station outside, which you can collect as you tick each one off the list. Walking through the warren of quaint streets is just as enjoyable as bathing: you'll pass historic buildings and honesty boxes offering eggs freshly boiled from the natural hot water.
Getting there: Take a 2.5-hour train journey from Tokyo station, via Nagano station, to Yudanaka station. Yudanaka-Shibu is a 10-minute taxi or bus ride away from the station .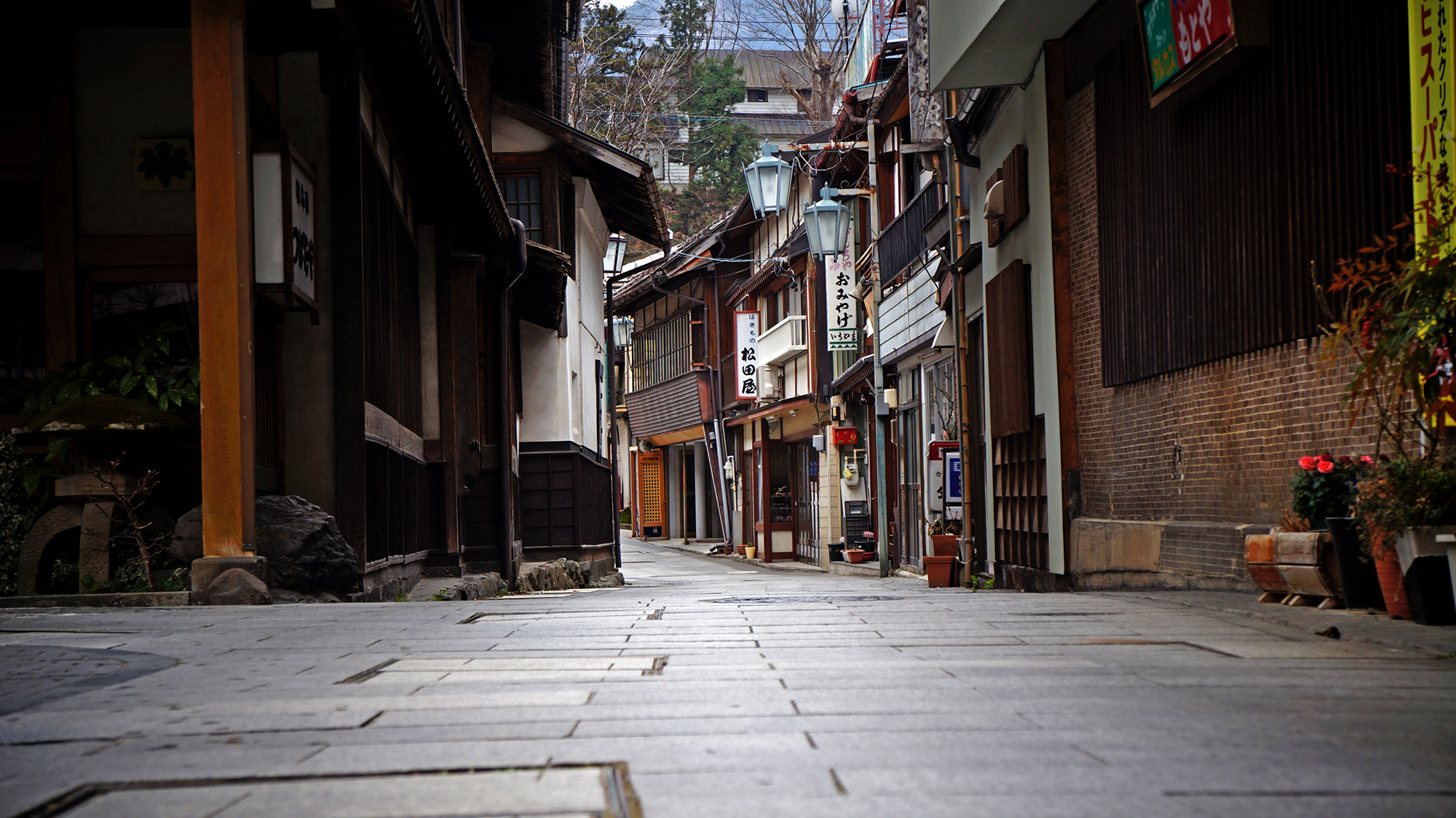 aimy27feb/Shutterstock
7. See wildlife in Jigokudani Yaen-Koen
If you're a wildlife fanatic, get yourself to Jigokudani Yaen-Koen, the park home to a troop of 160 'snow monkeys' (Japanese macaques). While the monkeys aren't exactly wild – park rangers leave some food out for them and they gather around a man-made hot spring pool – watching the furry, red-faced creatures run amok around your feet is still incredibly entertaining.
If you want to spot the monkeys taking a bath, visit during winter. Although, note that you'll see more primates in autumn during breeding season, and come spring there'll cute baby monkeys running around.
Getting there: To reach the snow monkey park from Tokyo, take a 90-minute train journey from Tokyo station to Nagano then a 40-minute bus ride. There's a 30-minute walk through the park to where the monkeys congregate, so it's possible to visit in a day. If you want to make a weekend of it, the Yudanaka-Shibu onsen village (see above) is very close by and buses run from the village to the snow monkey park (it takes around 10 minutes).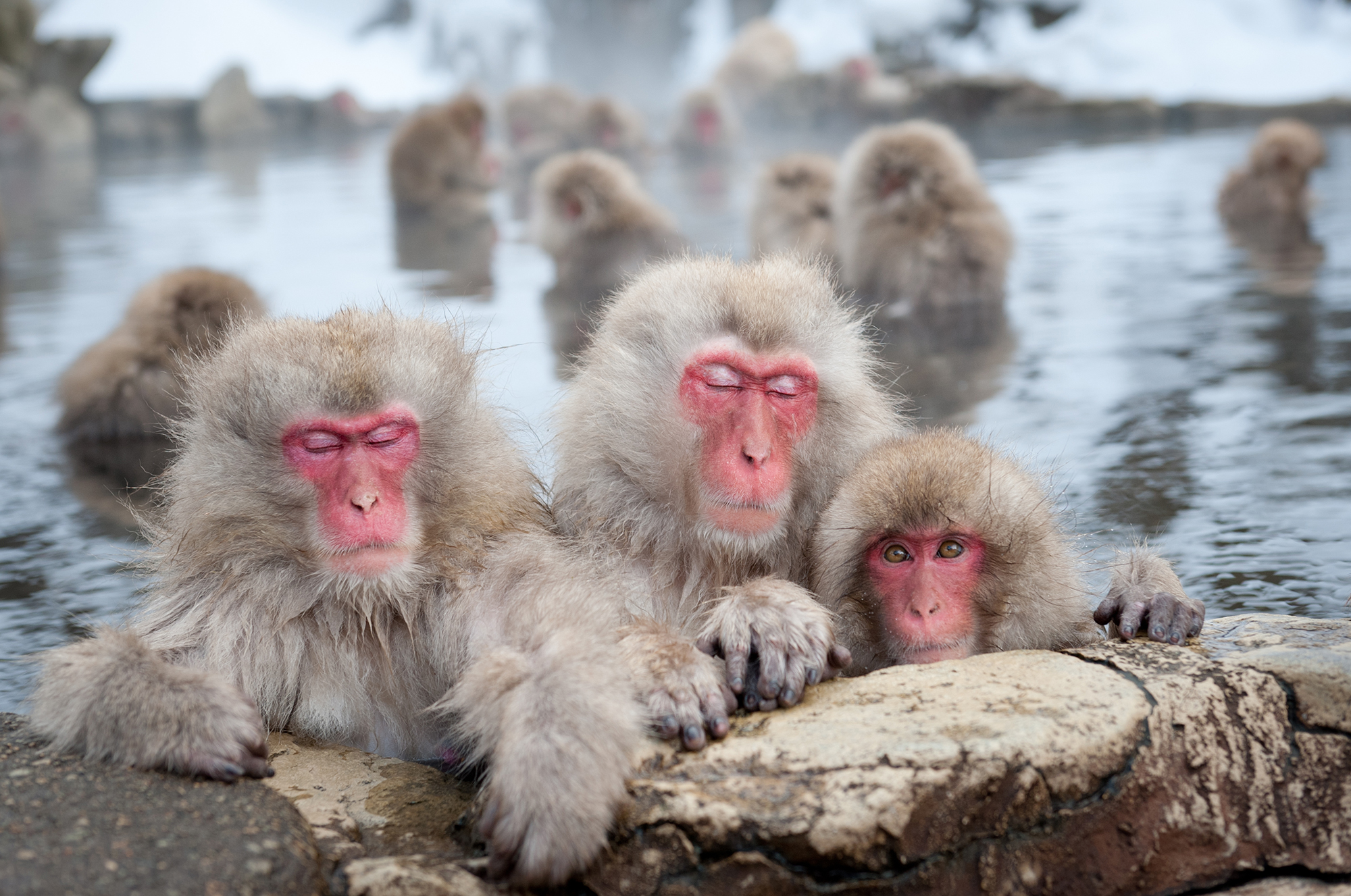 redswept/Shutterstock
8. See incredible art in Obuse
The town of Obuse is steeped in art history. Legendary 18th-century Japanese artist Katsushika Hokusai lived here in his mid-80s and created some of his most famous works: the magnificent phoenix painted on the ceiling of the Gansho-in Temple (there's a shuttle to the temple from town) and his woodblock depictions of waves.
A visit to the Hokusaikan Museum is a must (his impressive collection of Mount Fuji drawings, 'One Hundred Views of Mount Fuji', is also on show here), but the town has plenty more to offer. As well more art and ceramics galleries, Obuse has an open garden trail with around 130 spaces open to the public, some within private residencies, and confectionary shops selling chestnut sweets and ice cream – the nut is a local specialty.
Getting there: Take a 2.5-hour train journey from Tokyo station, via Nagano station, to Obuse station.