Igrew up in east London. When I was at school, the playground was split into two clear demographics, posh kids who went to Spain or Greece on their holidays and the rest of us who travelled to the English coast for a seaside visit in Nan's caravan. My fondest childhood memories include simple holiday pleasures. Devouring still hot freshly made doughnuts while walking along the pier or begging my mum to buy me a brightly coloured whirly gig to stick in the top of my sandcastle.
Some summers we would venture to Brighton or even as far as Great Yarmouth but we always came back to Nan at Southend and nearby Leigh-on-sea.
Returning as an adult and again with my own child, I have realised that Southend really is a magical place. The whole town is like a cheeky seaside postcard brought to life. From the historic world's longest pleasure pier to the nine local beaches, all less than 42 miles from the centre of London, Southend is a relaxing, family-friendly break from the big city.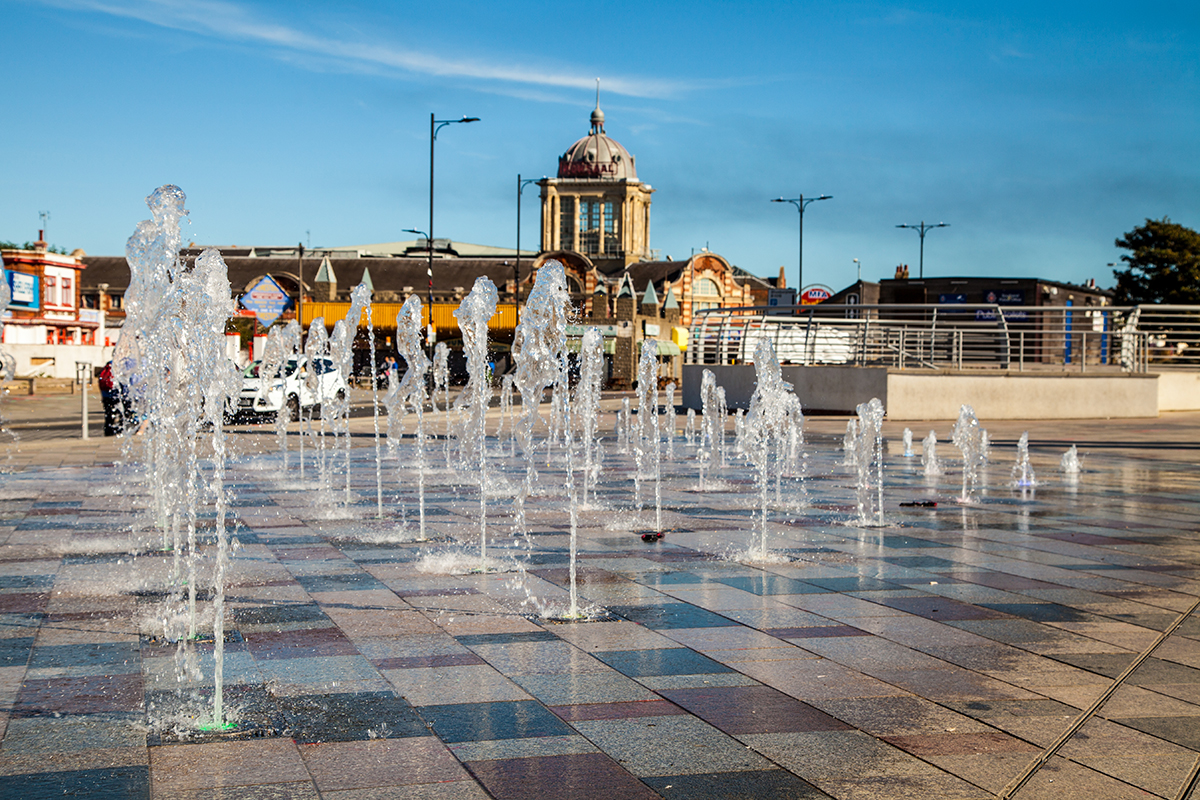 Dave Denby/Shutterstock
Here are my favourite things to do in Southend-on-Sea over a long weekend.
Friday
Arrive by: train from London aboard the C2C line from Fenchurch Street to Southend Central or from Liverpool Street to Southend Victoria, both routes take just an hour. Alternatively you can choose to drive, Southend has plenty of pay parking spots across the town.
Check in to: The award winning Roslin Beach Hotel for the ultimate relaxing break. Here you can create your own bespoke pampering experience by choosing to mix and match from the range of Elemis treatments available. Some of the 62 rooms at this coastal retreat come with balconies and stunning sea views.
Take a ride on: The Pier Train originally opened in 1890, which makes the journey along the 1.341-mile pier as it stretches into the Thames estuary. Some of the carriages are the original ones from 1949. Once you get to the end of the pier you'll find brightly colored beach huts, restaurants and great views back towards the land.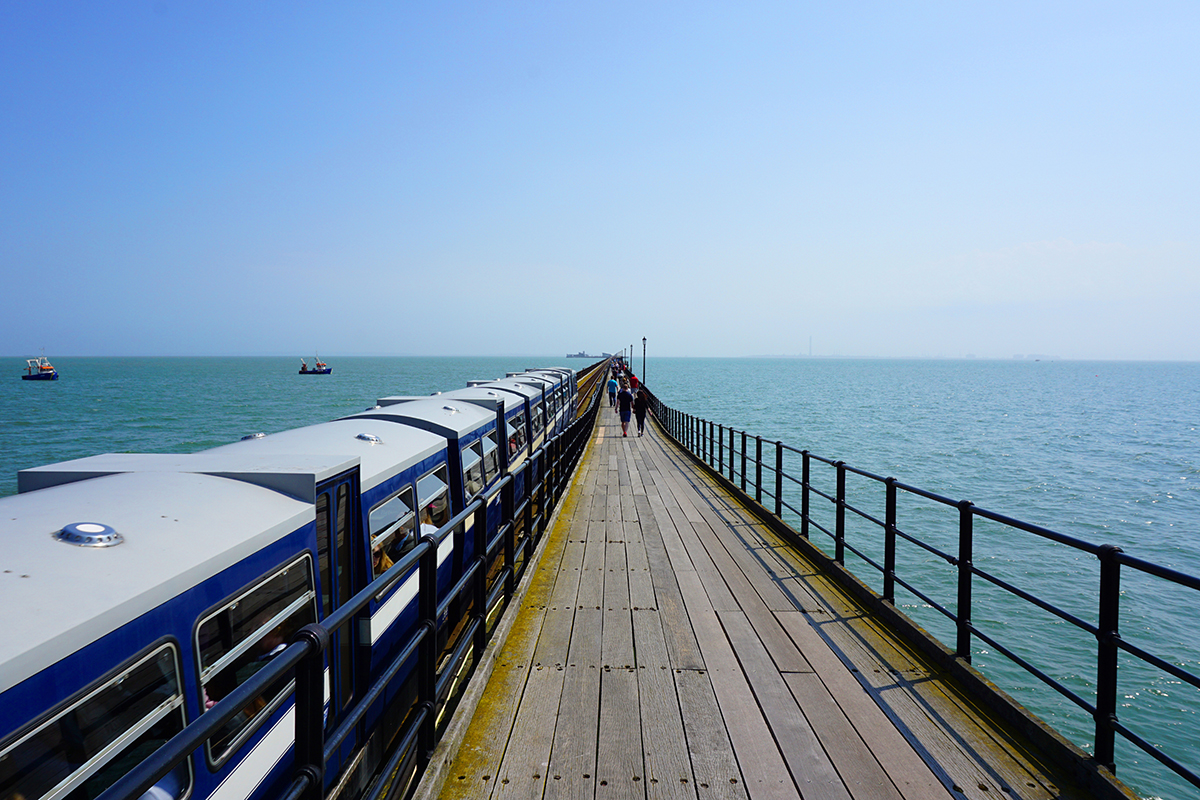 Martell Brighten/Shutterstock
Donate: to the Royal National Lifeboat Institute a mile out to sea and have a tour around one of the busiest lifeboat stations in the world. After an afternoon of sea air you'll have worked up an appetite.
Taste a traditional favourite at: Robins pie and mash shop on Clarence street. With locations across east London and Essex, Robins dishes up pie and mash with their famous green liquor from a five generation recipe.
Saturday
Reserve a deck chair at: any of the nine local beaches, including Three Shells beach which features a play structure for children and a lagoon of peaceful water for dipping your toes. Buy a set of sand toys from one of the local stalls and get busy making a sandcastle or a whole kingdom.
Grab some lunch at: Van Looy's fish and chip shop off the high street, where they also serve all day fried breakfasts.
Visit: Adventure Island, formerly called Peter Pan's Playground. A large free entry amusement park where you just pay for the rides you go on. You'll find rides for all ages including bumper cars, rollercoasters and more. My favourite attraction is still the crooked house almost thirty years after I first visited.
Lose some pennies at: the famous penny falls among many other seafront amusements and arcades, you can give your kids a bag of pennies and they'll be entertained for hours.
Enjoy a hot drink and a snack at: Gleneagles tea room on Clifftown parade. Here you can sample teas, coffees, cakes and even a full-service afternoon tea with amazing seaside views.
Enjoy a pint with your dinner at: the Alex, a modern pub serving up familiar favourites with the friendliest staff in town.
Catch some live music at: Chinnerys on the seafront, which has a full roster of visiting bands or just walk along the seafront soaking up the atmosphere. During the autumn months, Saturday nights feature free firework shows.
Sunday
Start the day: with a full English breakfast from The Rose restaurant, on Marine Parade, which opened in 1898.
Soar into the sky on the: Cliff lift, one of the few working funicular railways in Britain and officially the shortest train track in the country. It takes you from the seafront to the cliff town above.
Shop for a souvenir at: the many seafront kitsch stands and stores, stocking up on sweet and stripey rock or novelty products. If you prefer to return home with some new clothes, head up to the high street where you'll find international retailers, independent boutiques, as well as farmers and craft markets.
Take a dive underwater at: the Sea-Life Adventure where you can view a vast range of sea life including stingrays, morays, sharks, otters and penguins. There are daily talks, demonstrations and feedings where you can find out more about the world under the sea.
Make a detour to: Leigh-on-sea. Just 15 minutes' drive from Southend, here you can sample some of the regions best local seafood at Osborne Bros. Try the winkles, whelks and cockles harvested from the Thames estuary just as they have been for centuries.