Spain is littered with fantastic museums and has plenty of excellent art on show. However, if fighting the crowds at the likes of the Prado in Madrid, the Guggenheim in Bilbao and the Dalí museum in Catalunya isn't for you, head to Palma de Mallorca.
Here, hidden within the city's medieval sandstone streets, are several museums, galleries and intimate artists' studios brimming with some of the best work by key Spanish painters and contemporary masterpieces.
A welcome refuge from the scorching summer sun and hordes of tourists, all of these museums and galleries offer a chance to see remarkable art without the crowds, even at peak season.
Here are ten of Palma's art hotspots you shouldn't miss on your next trip:
The Miró Mallorca Fundació
Dedicated to the life and work of the legendary Spanish artist Joan Miró, the foundation consists of The Moneo Building, where an extensive collection of Miró's work is on show, and The Sert Studio and Son Boter – his workshops.
It's an intimate and unique insight into his artistic expression. You can trace the development of his work from initial sketches on the walls of Son Boter to the madness of notes, paint and canvases in The Sert Studio to the finished artwork in The Moneo Building.
Visit early and take time to bask in the morning sun in the foundation's garden where Miró's sculptures co-exist with many native plants. Then walk up to The Sert Studio to appreciate its brilliant modernist design.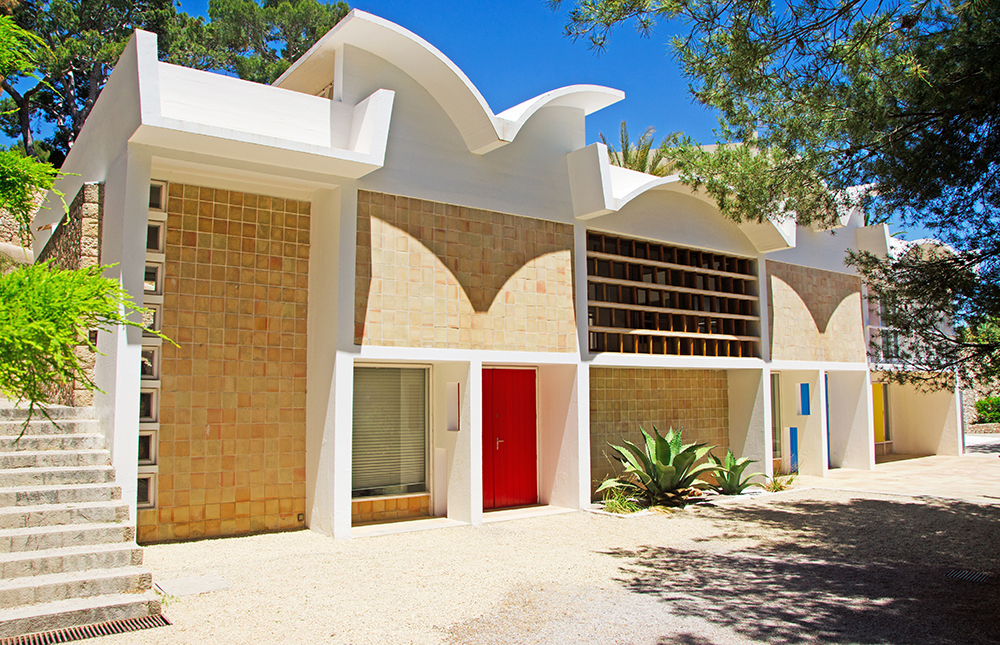 Naeblys/Shutterstock
Fundación Bartolomé March
Next door to Palma's Royal Palace lies the Fundación Bartolomé March – an eccentric home to five distinctive collections, including contemporary sculptures, Josep M. Sert's murals and historic navigation charts.
Pay attention to the building itself: the stunning Palau March, built in the 1940s, was the family residence of the Mallorcan banker Juan March Ordinas. A particularly unique feature is one of the rooms with a mural by Sert. Decorated in shades of black and gold, its walls are covered with a unique wooden panelling, carved in unbelievably smooth and flowing shapes to resemble curtains.
The foundation, set up by the patriarch's youngest son, Bartolomé, features sculptures by artists like Barbara Hepworth and Auguste Rodin. There's also an outstanding library of antique manuscripts and the crown jewel – nearly 2,000 18th-century nativity crib figurines from Naples.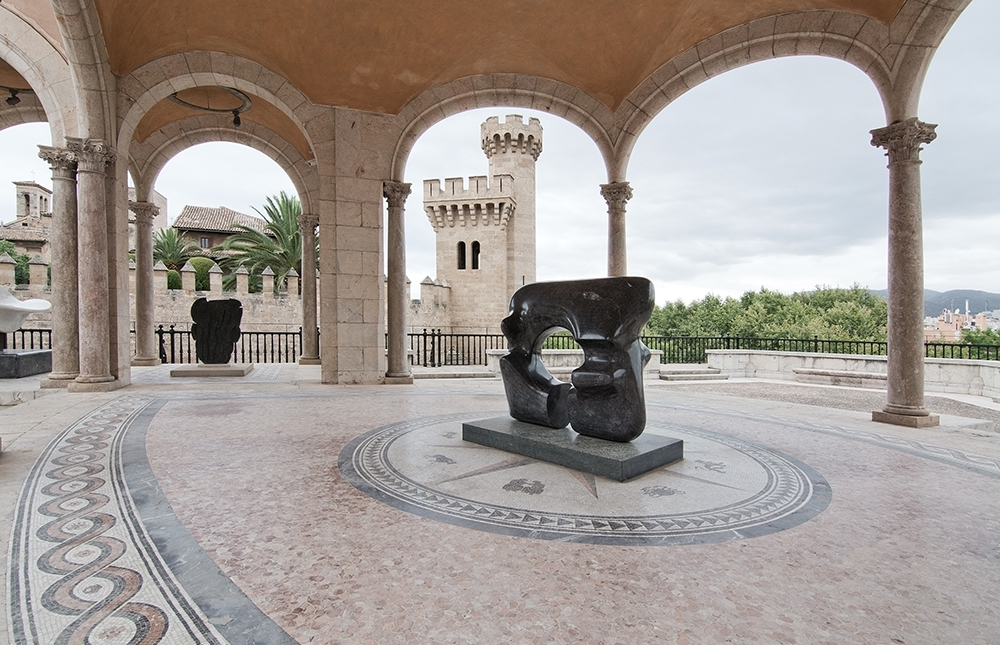 Artesia Wells/Shutterstock
Museu Fundación Juan March
Easily confused with the Fundación Bartolomé March, this museum is located in the heart of Palma in a 17th-century mansion. Free to enter, it houses a small yet significant permanent collection of 70 artworks by artists that have defined Spanish art, including Picasso, Juan Gris and Salvador Dalí.
Particularly fascinating is the museum's collection of abstract art. Among others, a unique artist featured here is the Mallorcan sensation Miquel Barceló. Don't miss his large-format La Flaque, Constelación n.º 4 and Gran fons submarí.
Fundació la Caixa
Housed within the walls of one of the finest 20th-century Catalan modernist buildings are the headquarters of artistic foundation CaixaForum Palma. A must-visit, it includes a fantastic temporary exhibitions (like the 'Gods of the Prado' earlier in 2018) and a stunning permanent collection of works by Hermen Anglada-Camarasa.
The collection is a captivating journey through the artist's creative development, from dazzling colour palettes to folkloric elements and gypsy motives – but you won't ever be ready for the impact of El tango de la corona. Everything about this painting, from its remarkable size to its expressive colours, will take your breath away.
Es Baluard
One of Spain's most important contemporary and modern art museums, Es Baluard features a permanent collection of more than 600 works all linked to the Balearic Islands. Opened in 2004 in a former military fortress, it's one of Palma's most important art destinations.
The permanent collection includes paintings, sculptures and drawings by artists like Paul Cézanne, Picasso and Sean Scully. The exhibition is on show in three different areas, providing a chronological development of the modern history of the art of the Balearic Islands.
One of the best features of this museum is its terrace – come up here for stunning views of Palma, the Catedral de Mallorca and the Med.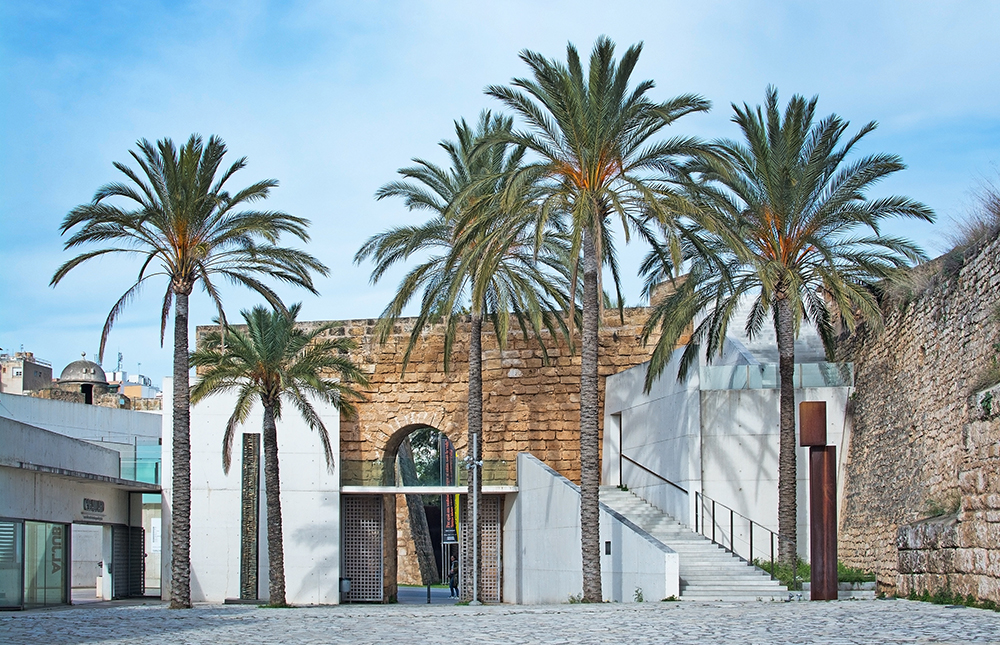 Artesia Wells/Shutterstock
La Almudaina
The Royal Palace of Almudaina, initially built as an Arabic alcázar, is the official summer residence of the Spanish Royal Family. Converted into Gothic style in the 14th century, it has still retained some of its original Moorish features, like the black and white checkerboard wooden ceiling and pointed seafront arches.
It's also home to a fine collection of tapestries, paintings and sculptures that reflect the palace's, and the island's, journey through history.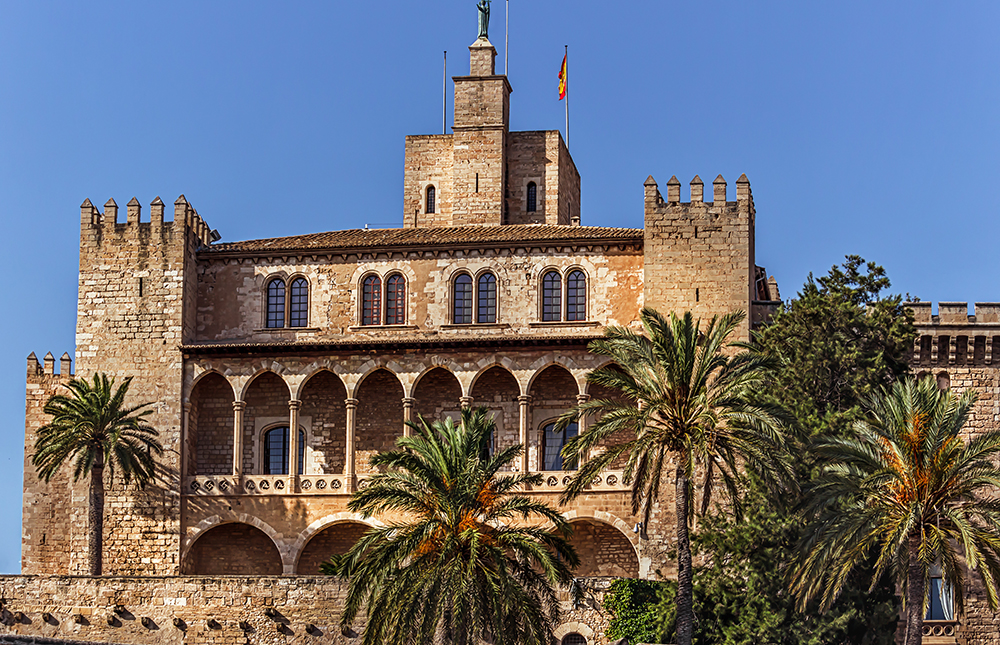 Lara Irimeeva/Shutterstock
Catedral de Mallorca
An architectural masterpiece in itself, the Catedral de Mallorca is a feast for the eyes, from its monumental size and stunning rib vaults to a total of 61 stained-glass windows. The Central Rose window, depicting the Morning Star, dates back from the 14th century and is almost 38 feet in diameter.
Fans of Antoni Gaudí's work will be pleased love the cathedral's altar, which is decorated with abstract ceramic figures so typical to his style. The centre of the altar features a large canopy of suspended North African-style lanterns and intricate metalwork.
Perhaps the most intriguing part of the cathedral is the Chapel of the Holy Sacrament. A work of Miguel Barceló, it's a rather unusual contemporary piece, especially for a place of worship. The artwork covering the chapel's walls is filled with Biblical references and symbolism, from the multiplication of loaves and fish, to turning water into wine and Jesus' crucifiction and resurrection.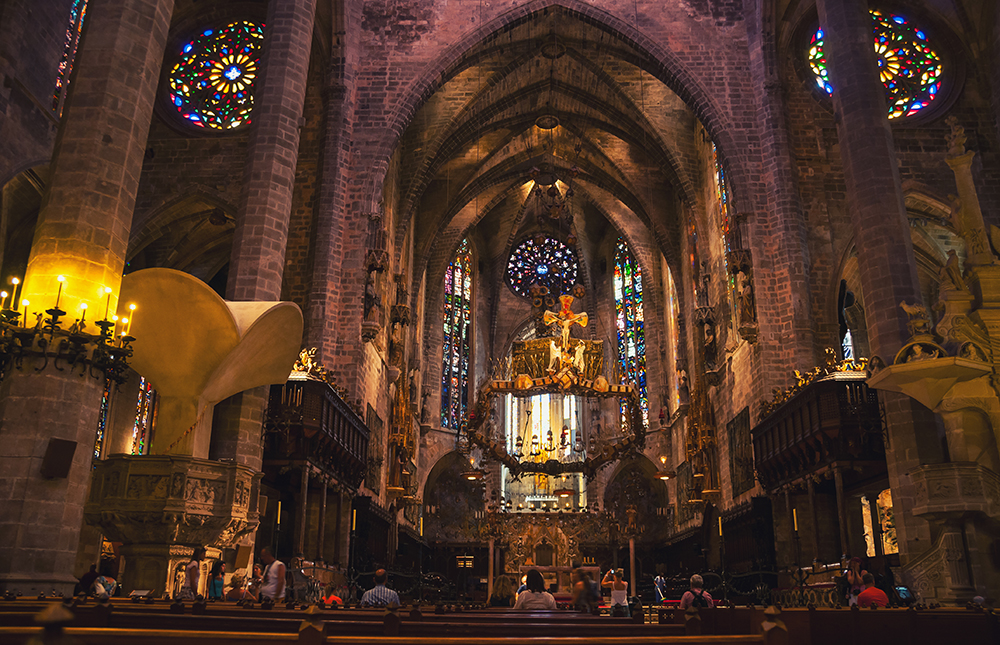 Madrugada Verde/Shutterstock
Casal Solleric
This stunning 18th-century Baroque-style building offers a unique backdrop to fascinating temporary exhibitions, focusing on contemporary art and photography.
Located along Passeig Del Born, a dreamy tree-lined promenade in the centre of Palma, the home is one of the last manor houses to be built on the island and has recently been restored to its former glory. It's also home to the annual photography and painting prize "Ciudad de Palma".
Be sure to double check the opening hours before visiting – it's closed on Mondays and during lunch from Tuesday to Saturday, and special opening hours apply on Sunday and public holidays.
Artist studios and galleries
It's said that Palma has more artists' studios and galleries per capita than any other Spanish city. Most of them, including the studios, are open to the general public so take advantage of this unique feature of Palma's arts scene and go on a little wander.
Head to Carrer de Sant Feliu where opposite one another is Rialto Living, a lifestyle concept store with considerable gallery space, and Kewenig Gallery, a former synagogue, which then became a mosque before being turned into church.
Rialto Living's exhibition space can always be relied on for excellent contemporary art and photography from stand-out artists. Recent shows include an exhibition of Mallorcan-born Joan Bennàssar's collection "Prints" and moving abstract works by Estefanía Pomar Aloy.
Meanwhile, the Kewenig family have been inviting internationally-renowned artists to the island to create artworks specific to Mallorca, its nature and history, so the gallery offers a unique chance to admire art you wouldn't see anywhere else.
La 'Nit de l'Art'
If you're keen to travel to Palma specifically for its exceptional art scene, there's no better time to do it than the third Thursday of September. This is when Palma's premier art event, La 'Nit de l'Art', takes place. The event sees museums and galleries join together with private apartments, bars and historic buildings to create an art lover's paradise within the city's historic centre – all in the spirit of a Spanish fiesta.
The venues stay open and offer free entry all night long and in the run-up to the event, there's a chance to attend various art talks, workshops and previews.