With a long slice of Adriatic coastline, mountainous hinterland still roamed by bears and wolves, and ancient Old Towns that rival anywhere in Europe, Montenegro's appeal is in its diversity. And thanks to its compact size, it's easy to pack a lot in, even on a short trip. Here are our 8 essential experiences you must have in Montenegro.
1. Kayak in the staggering Bay of Kotor
A winding corridor of inky water enclosed by towering limestone peaks, the Bay of Kotor in the west of the country, is Montenegro at its staggering best. Keen geologists will tell you it's not technically a fjord but that doesn't really matter – the bay's steep-sided mountains create the same awesome effect.

nadtochiy/Shutterstock
To appreciate this natural phenomenon properly, rent a kayak and paddle along its placid waters. Don't forget to explore along the way. Haul the kayak up on to one of the many small pebble beaches and go for a wander.
Kotor's mystique owes a lot to the human touch. Its banks are dotted with tiny, Venetian-style settlements, sleepy little hamlets with ornate churches and terracotta-tiled roofs, and Baroque beauties such as the town of Perast.
Tours are available from €30 with Adventure Montenegro. But if you like to do your own thing, a kayak rental starts from €20 for the entire day.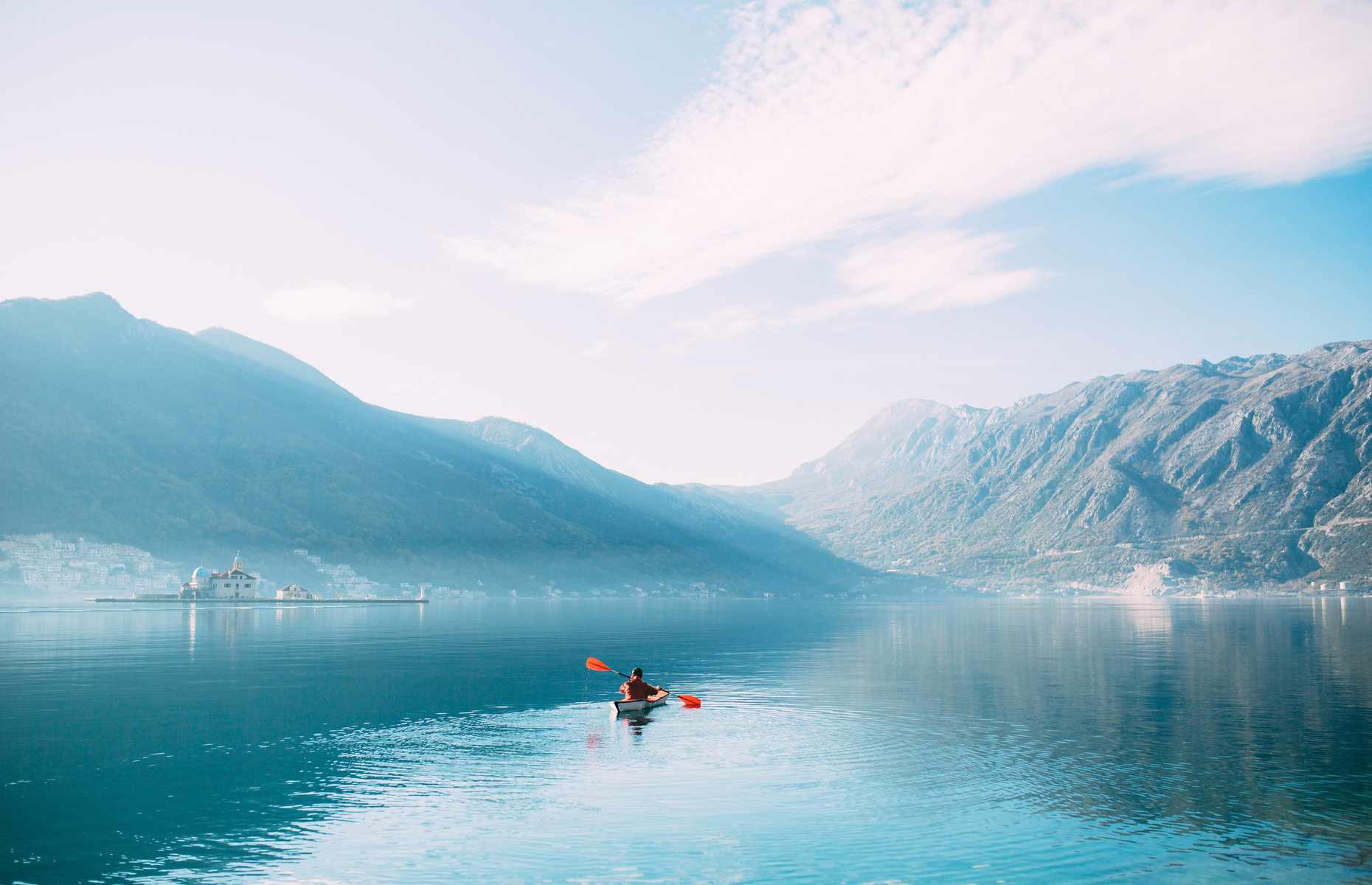 Alex Martyn/Shutterstock
2. Visit a tomb with a view
Petar II Petrovic Njegos might just have the most spectacular tomb in existence. The Montenegrin hero's final resting place sits on a peak in Lovćen National Park, with staggering views out over the Bay of Kotor.
On a clear day, it's possible to see as far as Albania in the south.
The mountain itself, cloaked in dark black beech trees, actually gives the country its native name: Crna Gora, or the Black Mountain.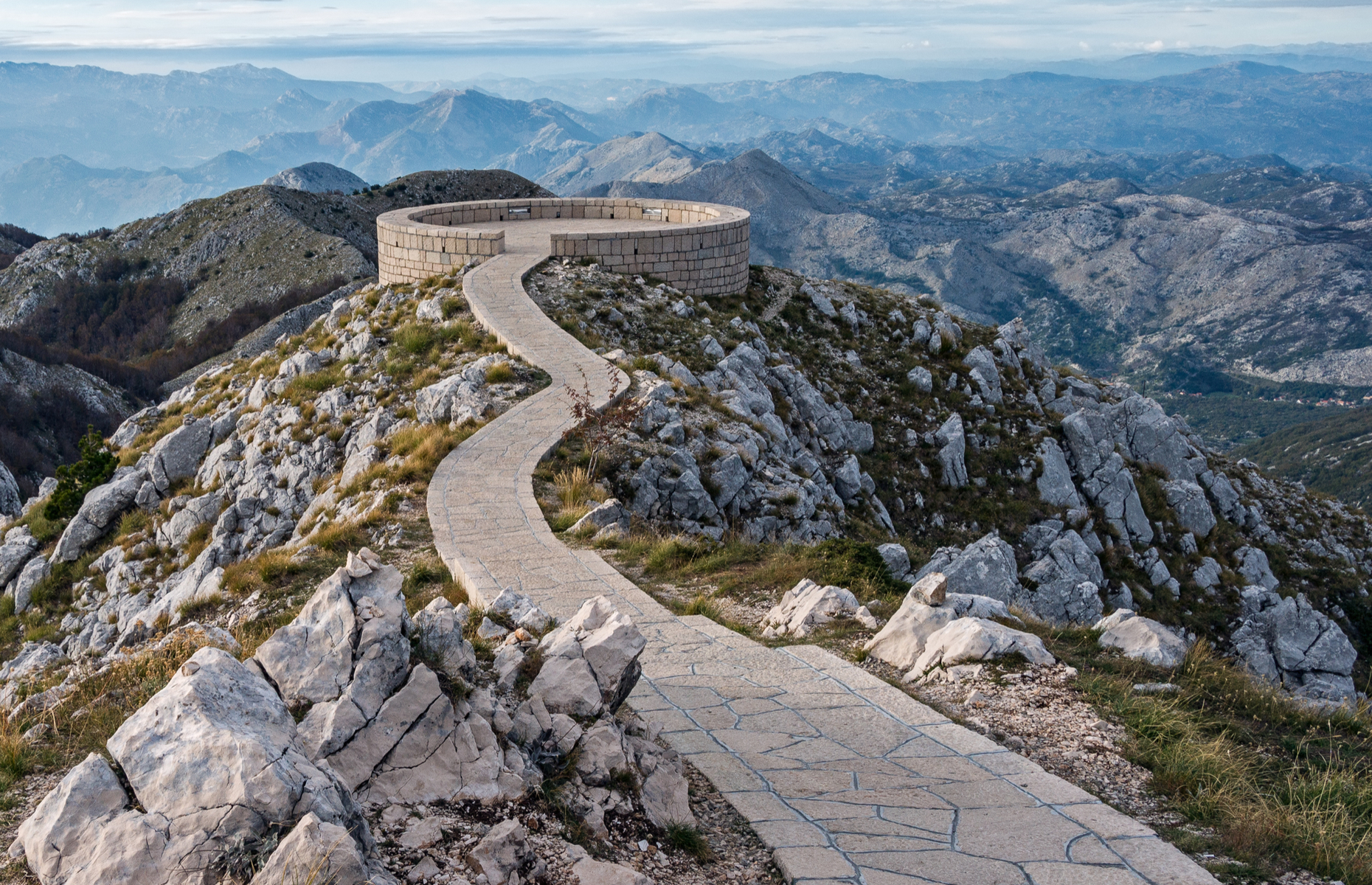 Olga Ilinich/Shutterstock
While the views over the bay are epic, the drive up provides a different kind of thrill. If you're to tackle the 25 hairpin bends that snake up from Kotor, you'll need a fair bit of bottle.
3. Stand at the top of Montenegro
A mountain gave Montenegro its name so climbing one should be high up on your to-do list. With more than 23 peaks, Durmitor National Park is the place to do it.
A UNESCO-heritage site that spans 39,000 hectares, Montenegro's largest national park is a mecca for everything outdoors. Some 62 miles of hiking trails trace their way through a peaceful landscape of imposing mountains, glacial lakes and wild fir forests.
Right at its centre, you'll find Bobatov Kuk, the country's highest mountain (8,277ft).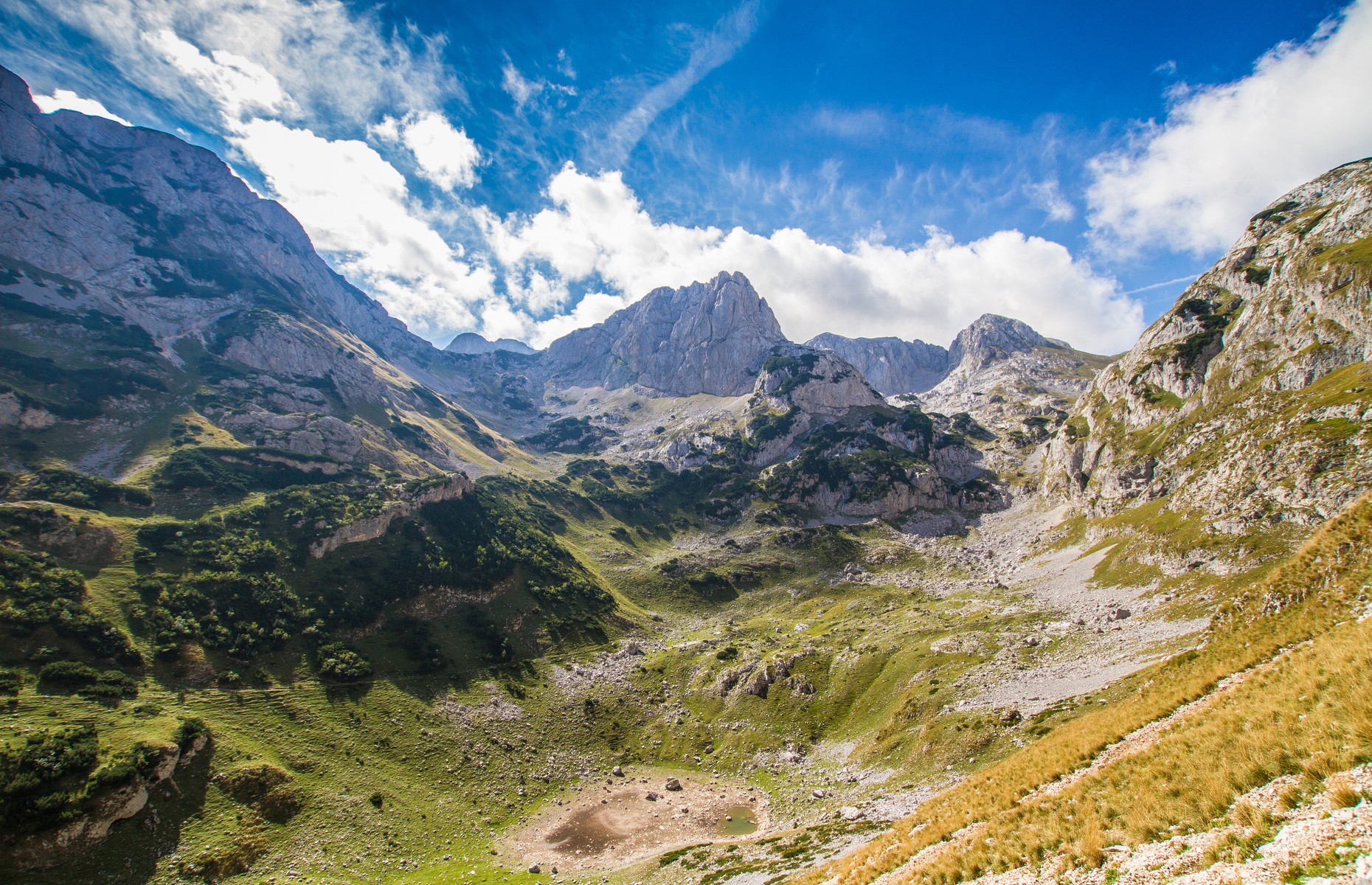 Andrey Pozharskiy/Shutterstock
Largely untouched, Durmitor is Montenegro's serene, wild heart. Bears and wolves are known to roam the forests here but you'll have to be incredibly lucky to see any. What you can keep an eye out for is Šareni Pasovi, or 'The Colourful Passes', remarkable rock folds formed by the collision of tectonic plates and the glacial lakes known locally as "mountain eyes".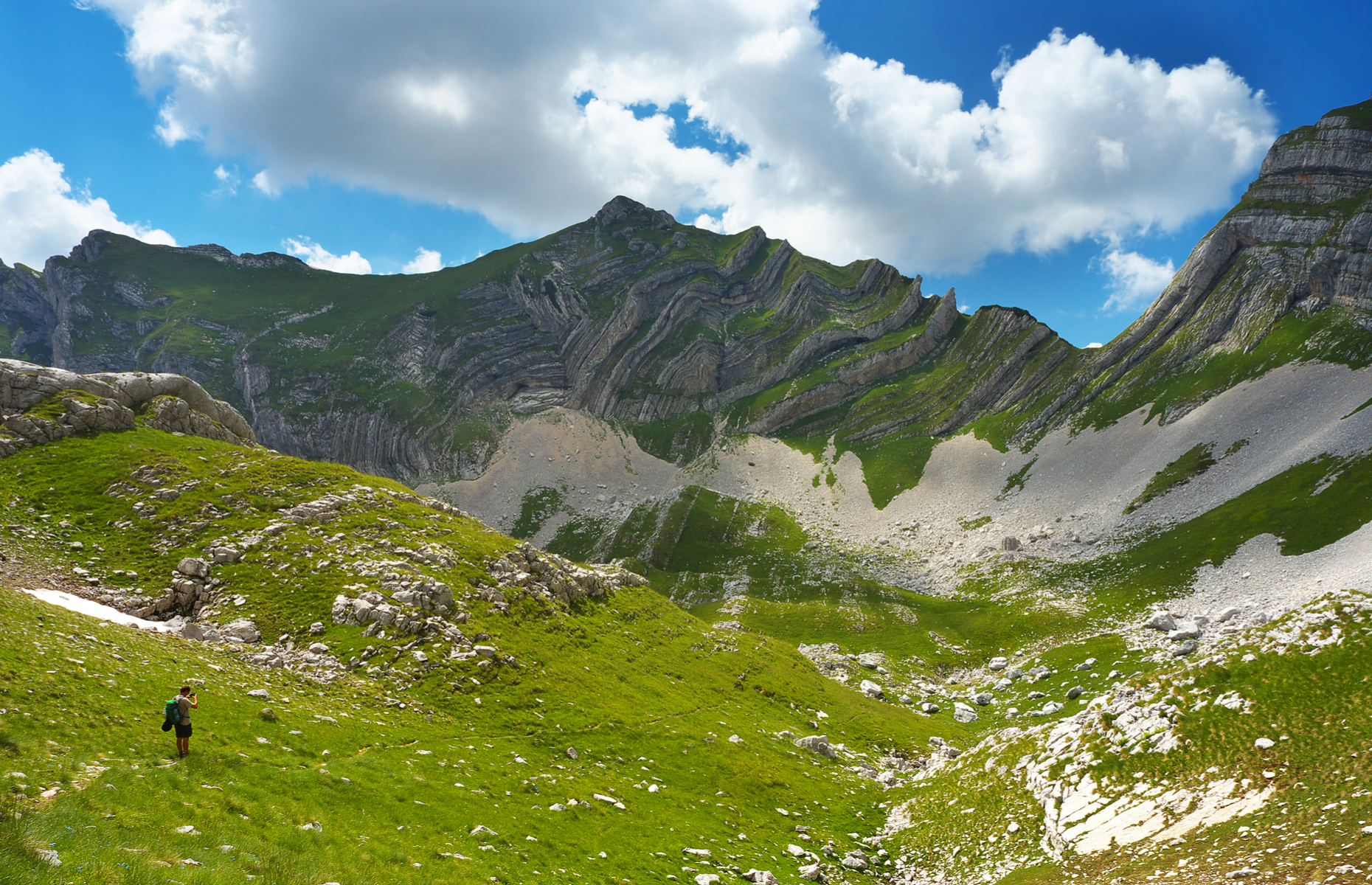 Filip Rejman/Shutterstock
4. Raft through Europe's deepest canyon
Rafting is a big deal in Montenegro. And when you see the Tara River canyon, you'll understand why. Long and mighty, Europe's largest canyon plummets down to 4,265ft at its deepest point, tearing an epic gorge through rock and forest for almost 50 miles.
A large part of the river flows through Durmitor park and even into Bosnia and Herzegovina.
From down on the water, with steep-sided ravines soaring up either side, the effect is overwhelming and truly one of nature's marvels.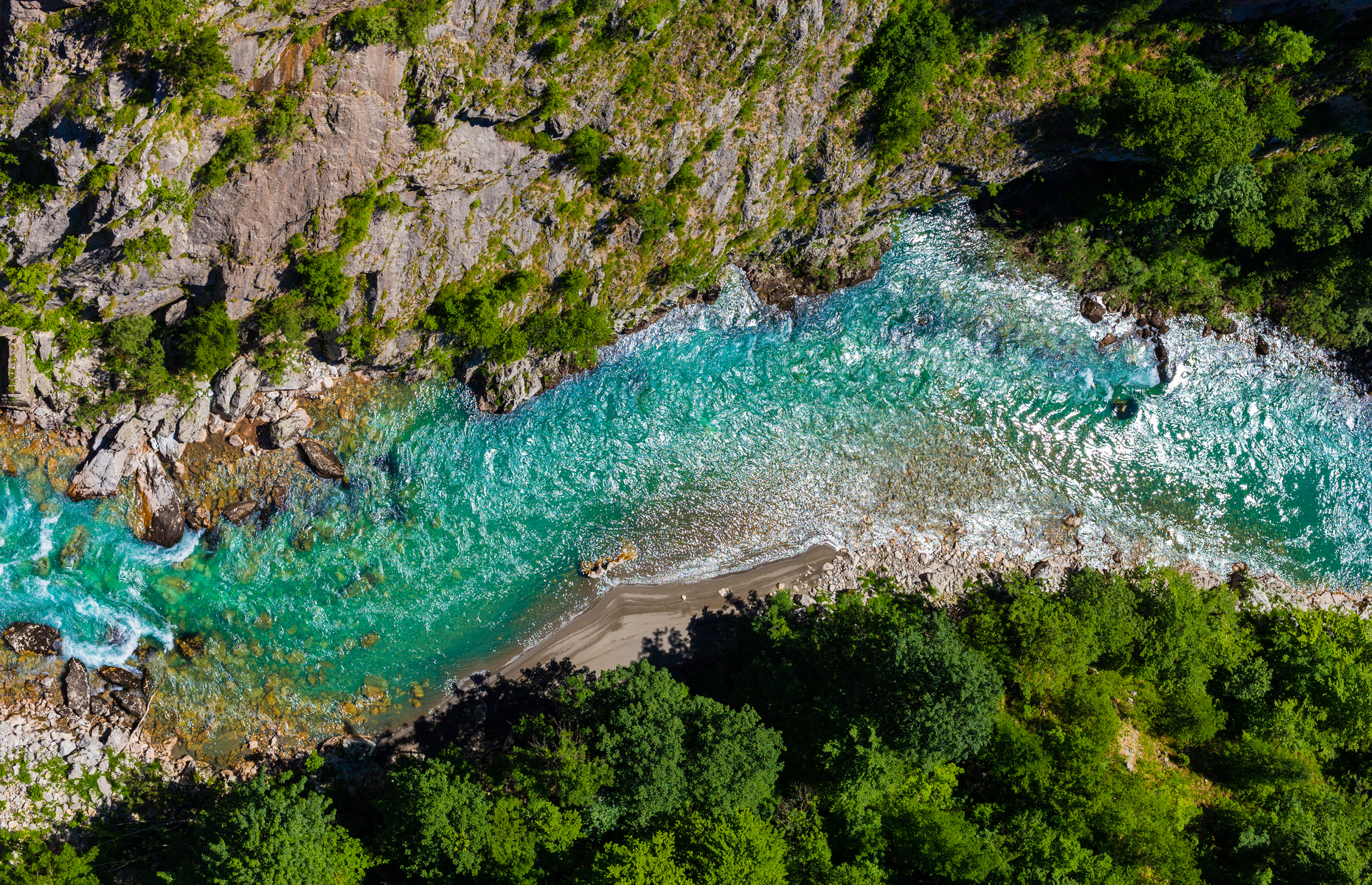 Selina Irina/Shutterstock
There are rapids all along the river, ranging between grade 3 and 5 (intermediate to difficult), but the highlight really is the surroundings. Day trips run from most of Montenegro's major coastal towns and some tour companies provide multi-day options. The rafting season is from April to October.
5. Explore ancient Old Towns
A walled city, jutting out into the glistening Adriatic, Budva's similarities with Dubrovnik are obvious. But with 2,500 years of history crammed into its narrow streets, the Montenegrin town has got plenty of its own stories to tell. Plus, far fewer Game of Thrones fans.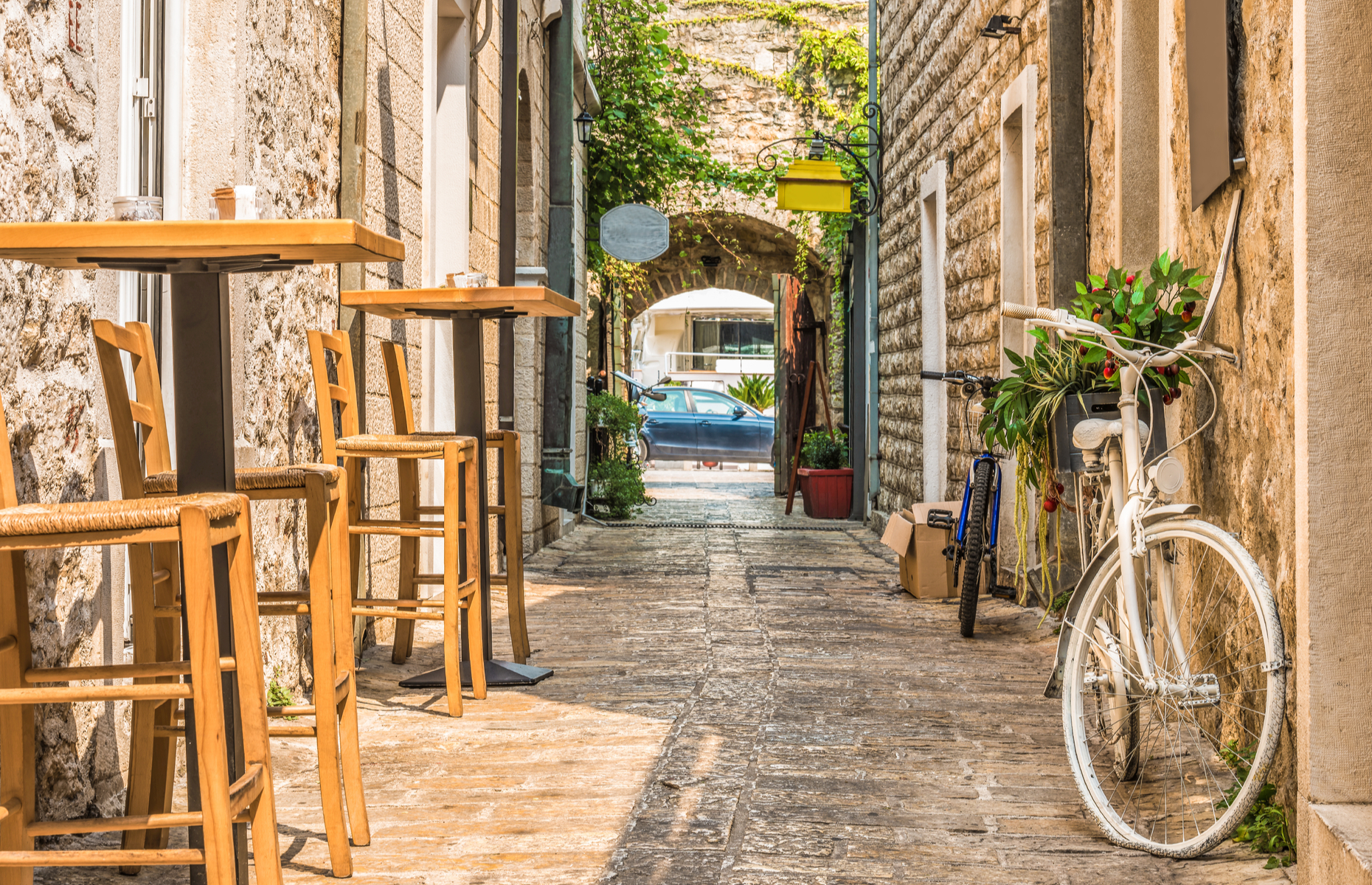 Oleksandr Savchuk/Shutterstock
Kotor, however, might be the pick of the lot. The city's defensive wall traces a loop up around the mountain that looms behind it. At the top a ruined castle overlooks the bay and the signature orange roofs below.
READ MORE: 10 MOST SPLENDID PALACES IN THE WORLD
Down in the town, milky-white limestone buildings worn smooth over the years and terracotta tiles baked a fiery orange by the sun, create an atmospheric setting. Even more so come evening, when the bar crowds spill out onto the streets.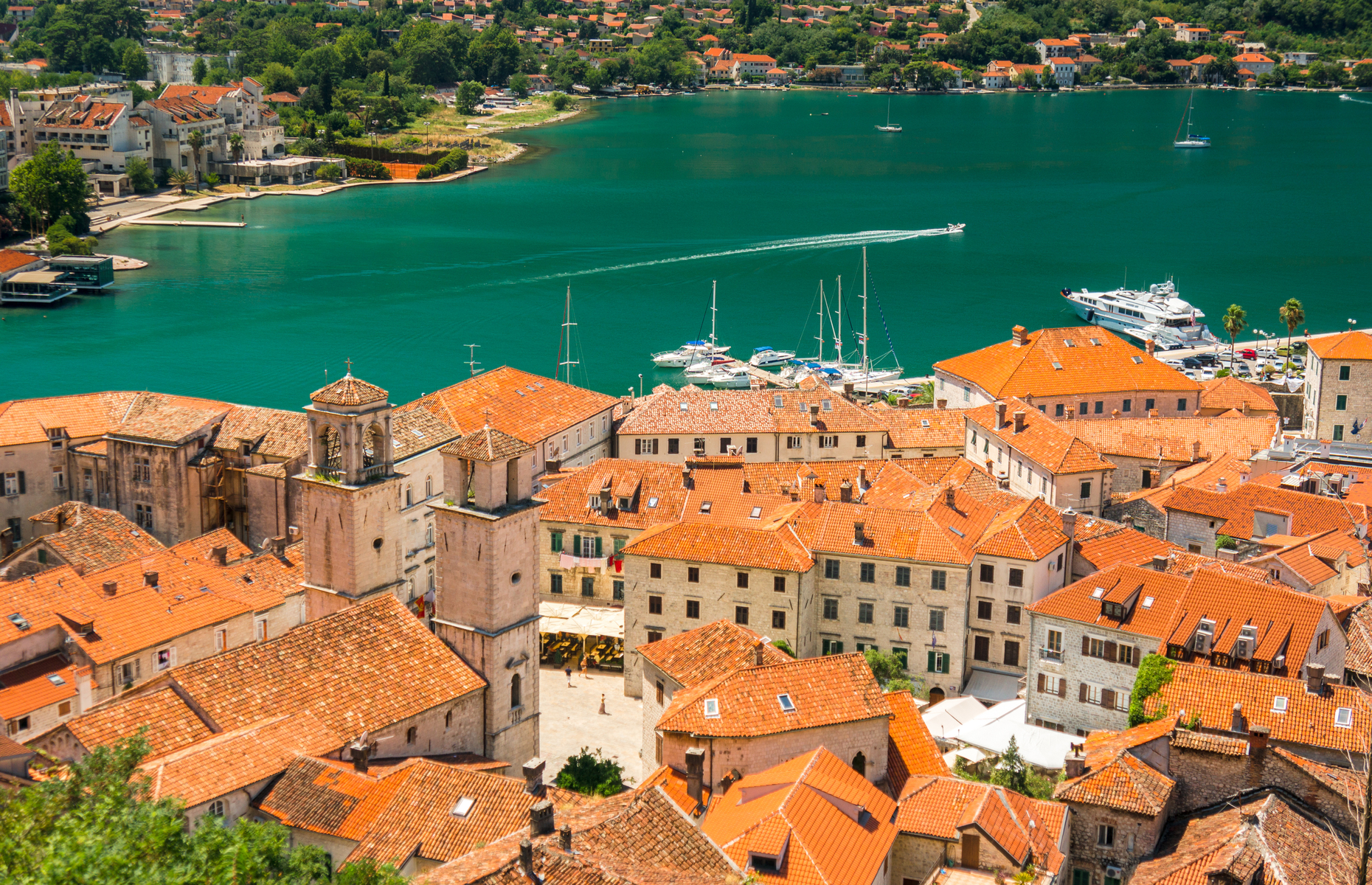 Gilmanshin/Shutterstock
Herceg Novi, Ulcinj, Stari Bar and Perast are other must-visits. To escape the crowds, especially in Budva and Kotor, travel either side of the peak summer months in May, June or September.
6. Visit stunning churches
With more than 70% of its population identifying as Orthodox Christian, Montenegro still has strong links to religion. Hewn into solid rock, nowhere represents this spiritual connection better than the Ostrog Monastery – a huge, white church built into a cliff face.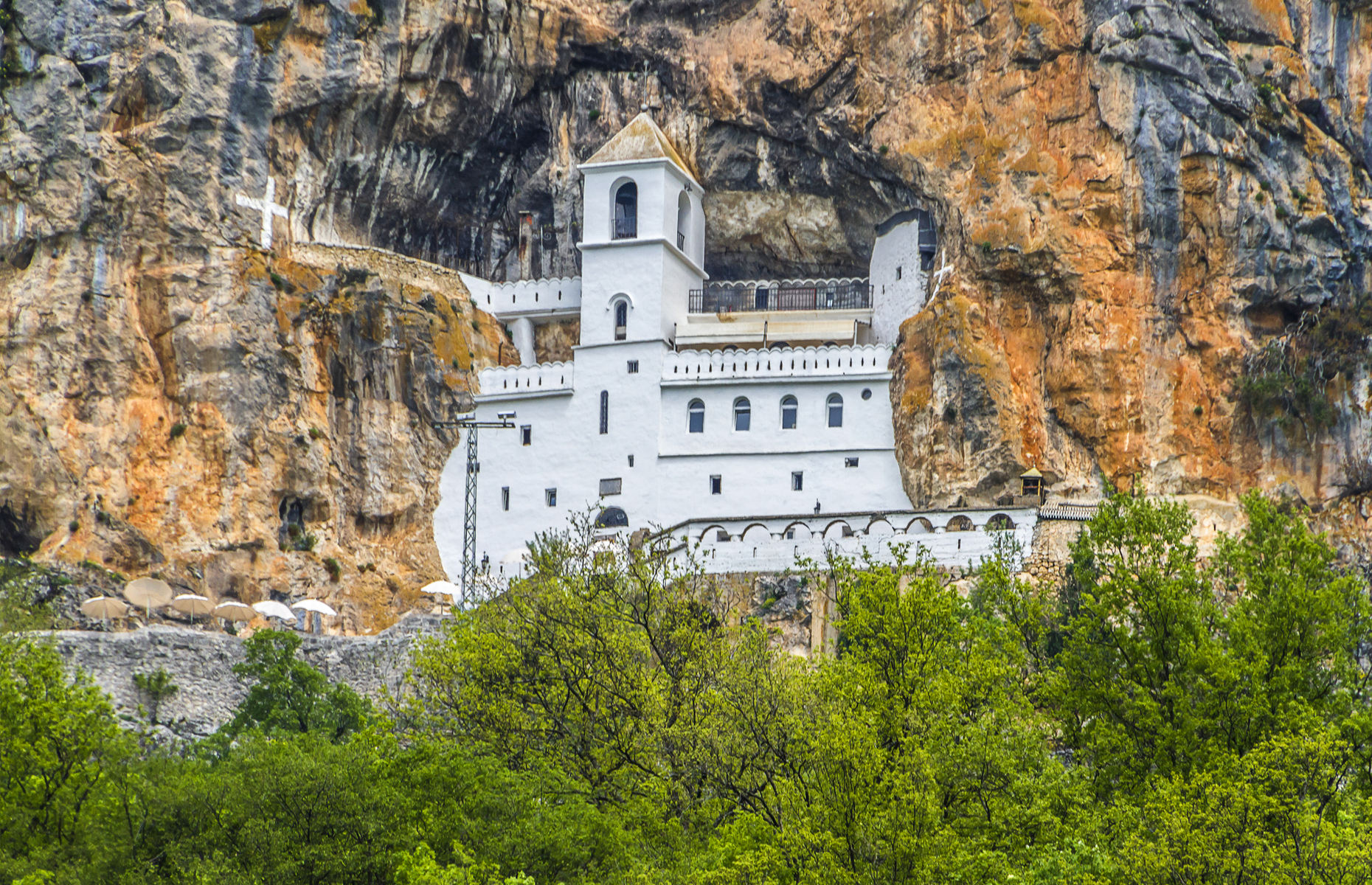 Kiev.Victor/Shutterstock
Black-robed priests amble solemnly through the monastery's grounds and the upper part of the church contains a number of small cave chapels. They're ornately painted with holy frescoes and where you'll find the tomb of St Basil, to whom the monastery is dedicated.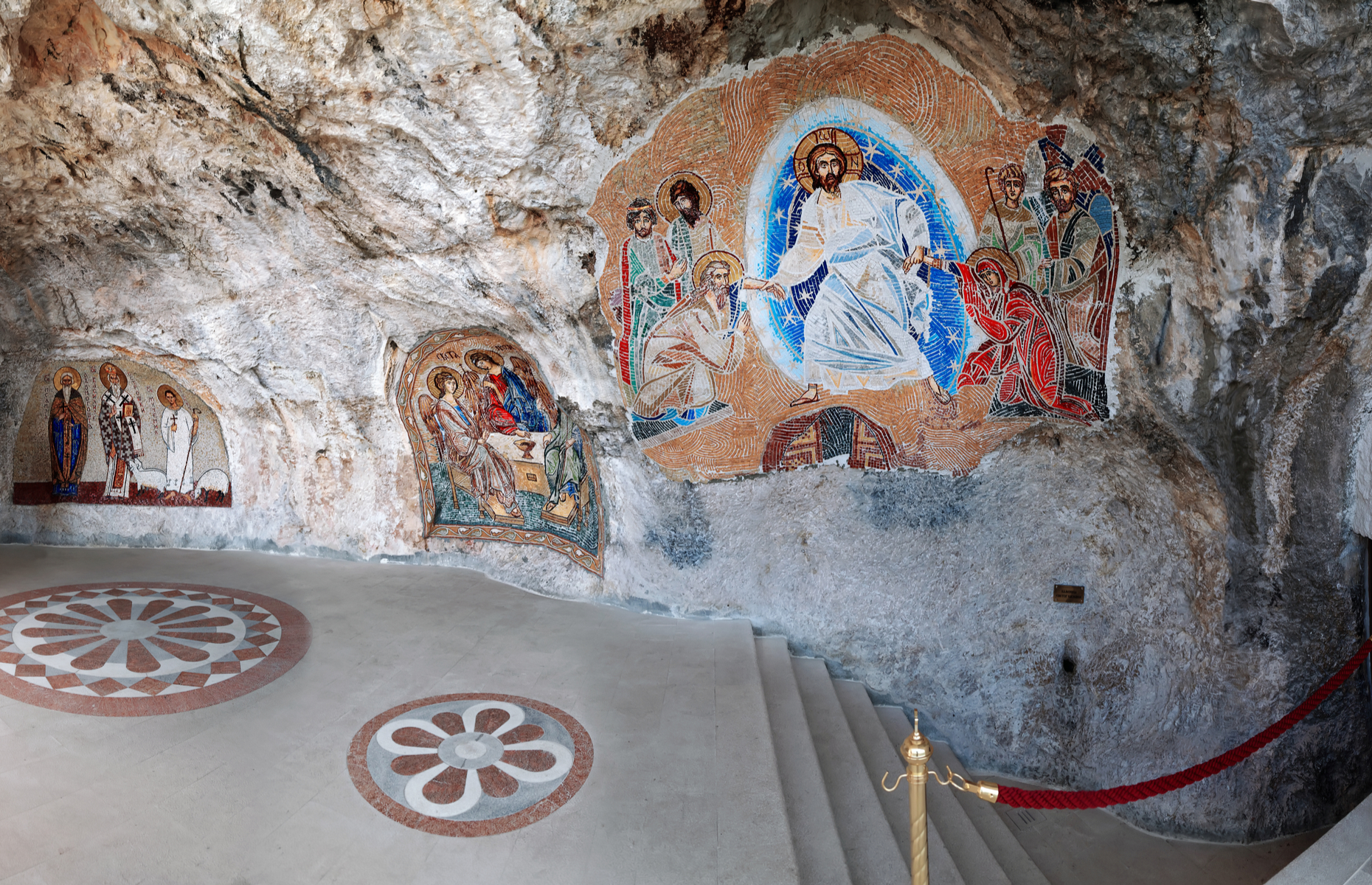 Tricky_Shark/Shutterstock
Think a church carved into a mountain is impressive? Try one that floats on water. Well, kind of. Our Lady of the Rock, a small, blue-domed island chapel in the middle of the Bay of Kotor, was built in 1452 on the site of a rock that resembled the Madonna.
Every year on July 22, locals row over to add more stones to this artificial isle.
Just over the water, St. George island also has a small monastery on it. Boats run out daily from picturesque Perast to both islands. There must be something in the water.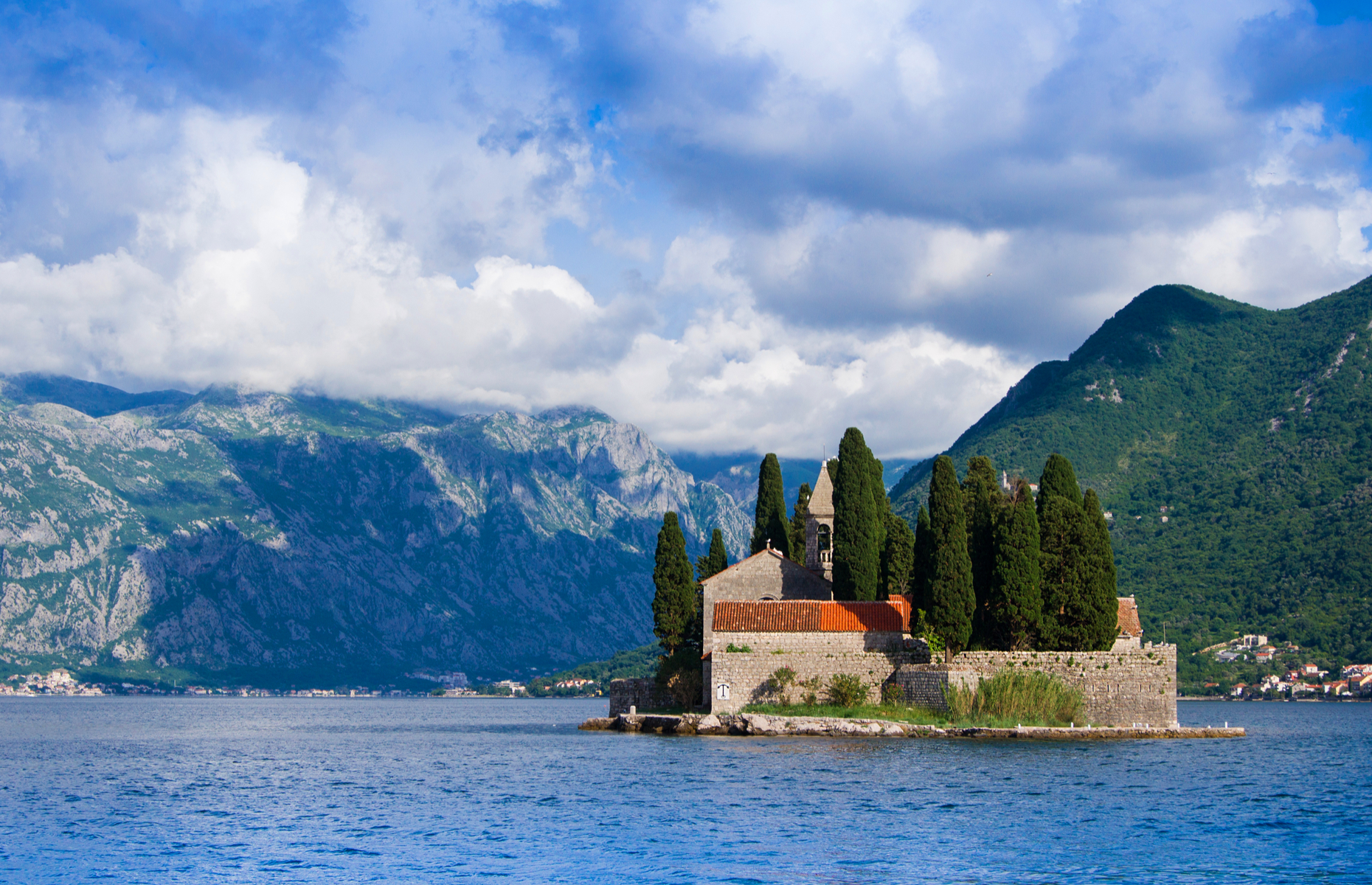 Lelechka/Shutterstock
7. Bask on Balkan beaches
Despite having less than 190 miles of coastline, Montenegro has some of the most beautiful beaches in the Balkans – and, given the company, that is no mean feat. Its enviable perch on the Adriatic means long, hot summers and beautifully cool water. Perfect conditions for a dip.
Budva – home to Bečići and Jaz beaches – with the long arc of sand that curves around the bay before it, is probably the country's most popular beach resort. Especially for those looking for a party.
READ MORE: Why Lanzarote is the coolest Canary Island
But Sveti Stefan is the stand-out poster child of Montnegrin beaches. Although the 15th-century walled village that lends the area its name is now a luxury hotel resort, the public beaches to the south let you get close enough to marvel at this postcard-perfect islet.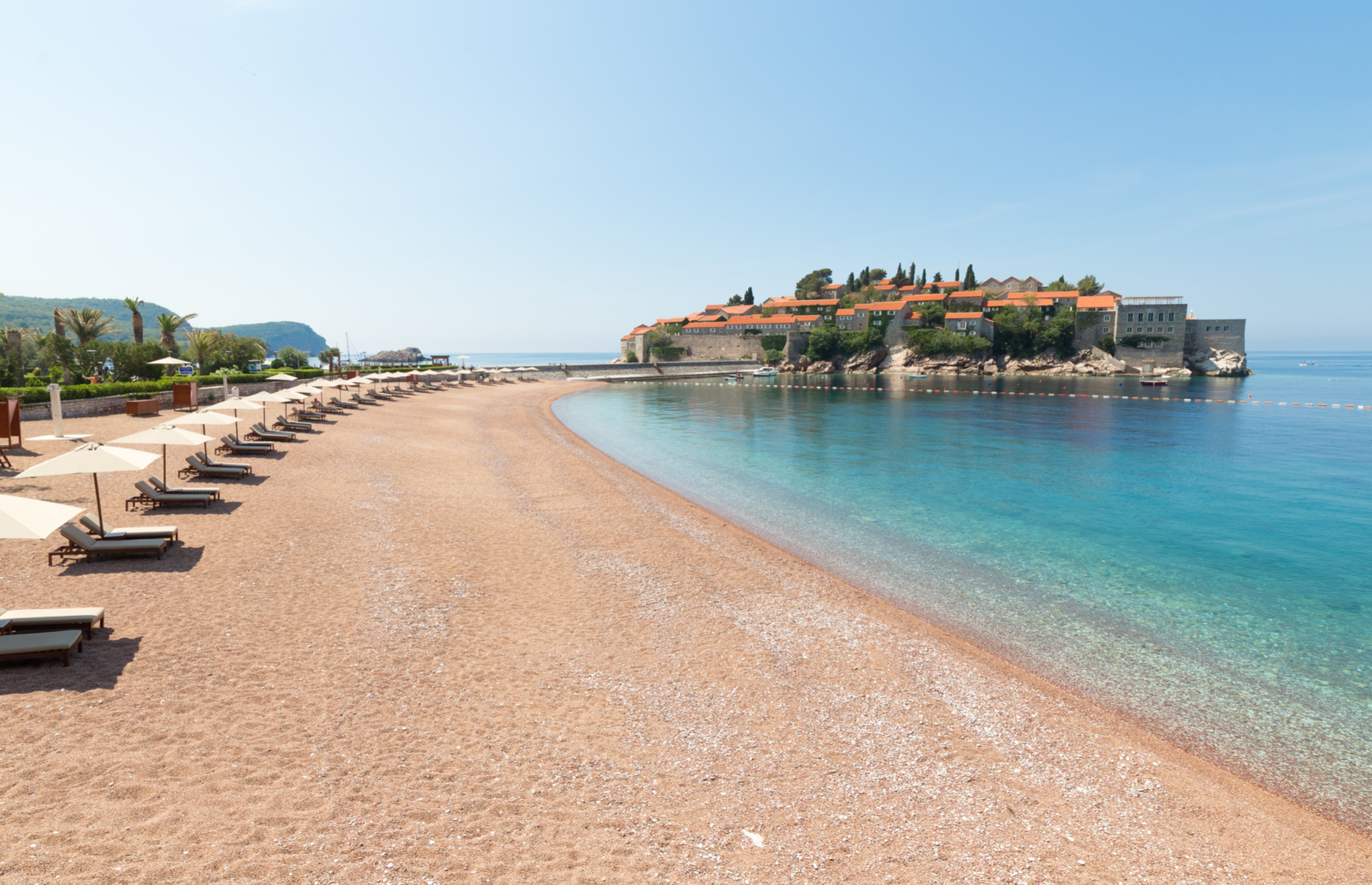 NICOLA MESSANA PHOTOS/Shutterstock
Pretty Petrovac is quieter – ideal for families – while secluded Dobrec, reachable by boat from Herceg Novi and Rose, is the beach for those seeking peace. Car rental will give you access to the quieter beaches but generally, travel during peak summer means busy beaches.
8. Follow in the footsteps of royalty
After the pumping party beaches of Budva and the lively alleys of Kotor's old town, Cetinje in the southwest of the country feels positively sedate. But look beyond its sleepy demeanour and you'll find the roots of Montenegro's rich culture and history, told through its many museums, historic buildings and wide, peaceful streets.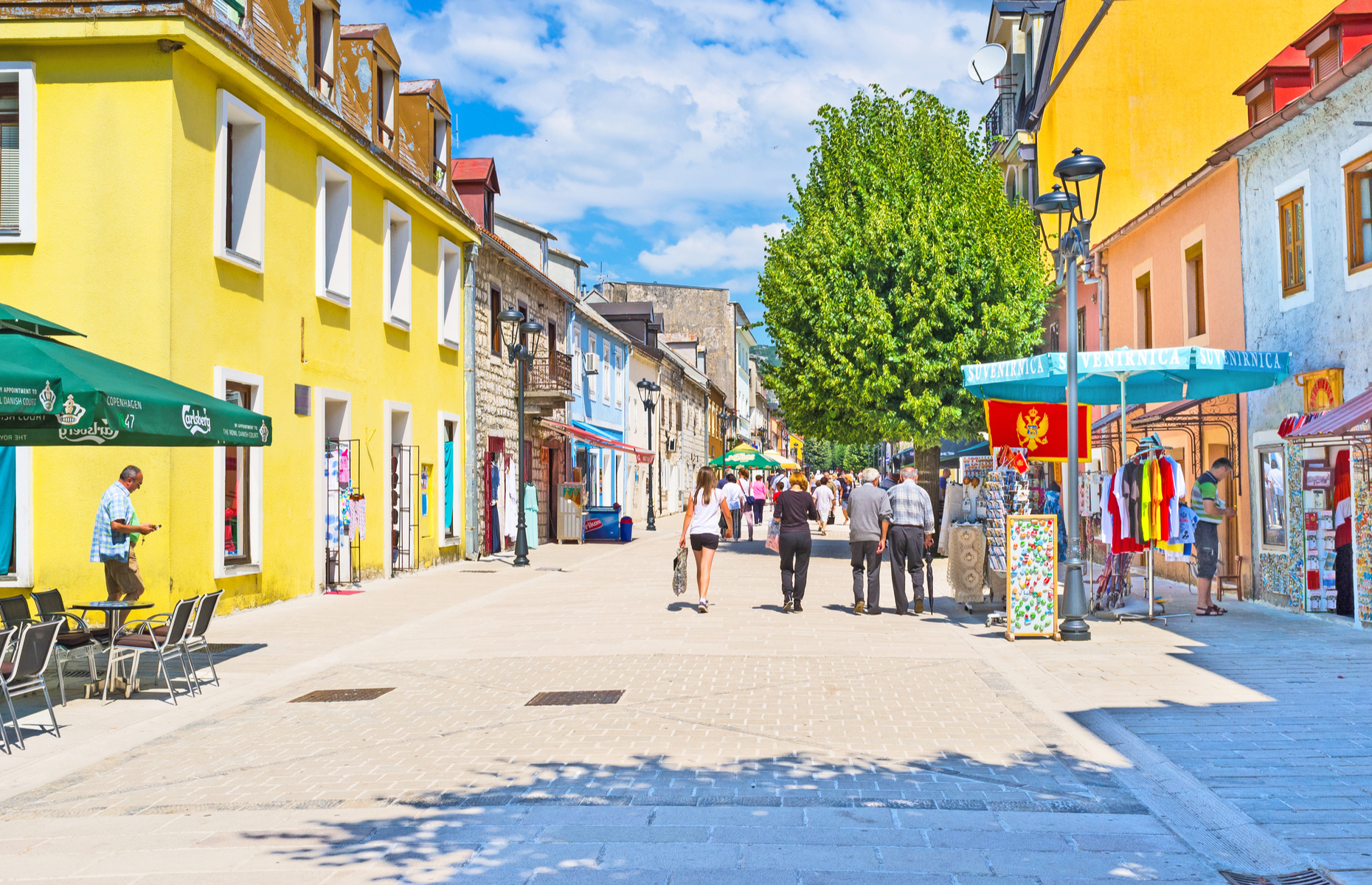 eFesenko/Shutterstock
The former Royal Capital is home to the National Museum of Montenegro, an 18th-century monastery and the president's official residence, to name but a few stand-out buildings.
The Museum of King Nikol, meanwhile, tells the story of the last king of Montenegro, Nikola I, an important figure who gave the country its constitution.
Surrounded by fragrant pine forests and the peaks of Lovćen National Park, it's a pleasant, calming place to catch your breath, if nothing else.
Lead image: S-F/Shutterstock