Think Scotland and most people instantly start to dream of the capital delights of Edinburgh, the rugged Highlands and a certain world famous monster, but there is a corner of Scotland down on the extreme south coast that rewards anyone taking the time to turn off the motorway. Welcome to Dumfries and Galloway, an oasis alive with castles, ruined abbeys, bountiful beaches and world-class seafood.
You can get to Dumfries and Galloway easily by hopping down the motorway from Glasgow or popping up just across the border from England. A car is the best way to sweep around the coast and hinterland that packs in lashings of things to see and do. This is a land of big seas, big skies and a constant sense of both drama and of a place unlike any other.
We've put together eight reasons to delve into Dumfries and Galloway, but Scotland's southernmost (and balmiest) region offers plenty more besides. Read on and become a convert to this hidden corner of coastal Scotland that even many people who have lived in Scotland all their lives know very little about.
1. There are beaches like you've never seen before
The beaches in this part of the world are stunners and many offer views out towards the English Lake District or even further afield to Ireland. My favourite is Luce Bay, or the Sands of Luce.
This epic sweep of clean sand boasts shallow waters that help make it very family friendly indeed. My wee girls are huge fans, but the good news is that if you don't have kids there is still plenty of space for everyone.
I also recommend going old school and buying a map to hunt down your own slice of beach paradise, finding quiet coves and tiny slips of half forgotten sand.

Eddie J. Rodriquez/Shutterstock
2. There are breathtaking abbeys aplenty
Dumfries and Galloway quite simply sports some of the most romantic ruined abbeys you'll find anywhere. Dundrennan and Glenluce are under the care of Historic Scotland and both must be visited. My favourite hands down, though, is the impossibly romantic Sweetheart Abbey.
It was here that Lady Devorgilla carried her husband's embalmed heart around with her as she was so heartbroken after his death, eventually being buried with it 20 years later.
This graceful ruin oozes drama and romance and would be a great place for a marriage proposal.
READ MORE: TOP 10 PLACES TO VISIT IN THE UNITED KINGDOM
3. You can spot beautiful seabirds
Ornithologists are in their element in Dumfries and Galloway. The region is home to a swathe of species and is also a key stop-off point on the annual migration routes of countless birds, including the spectacular diving gannet. One of the best places to catch a glimpse of seabirds is in the wild environs of the RSPB Mull of Galloway reserve. And yes, they do have those seriously cute puffins in summer.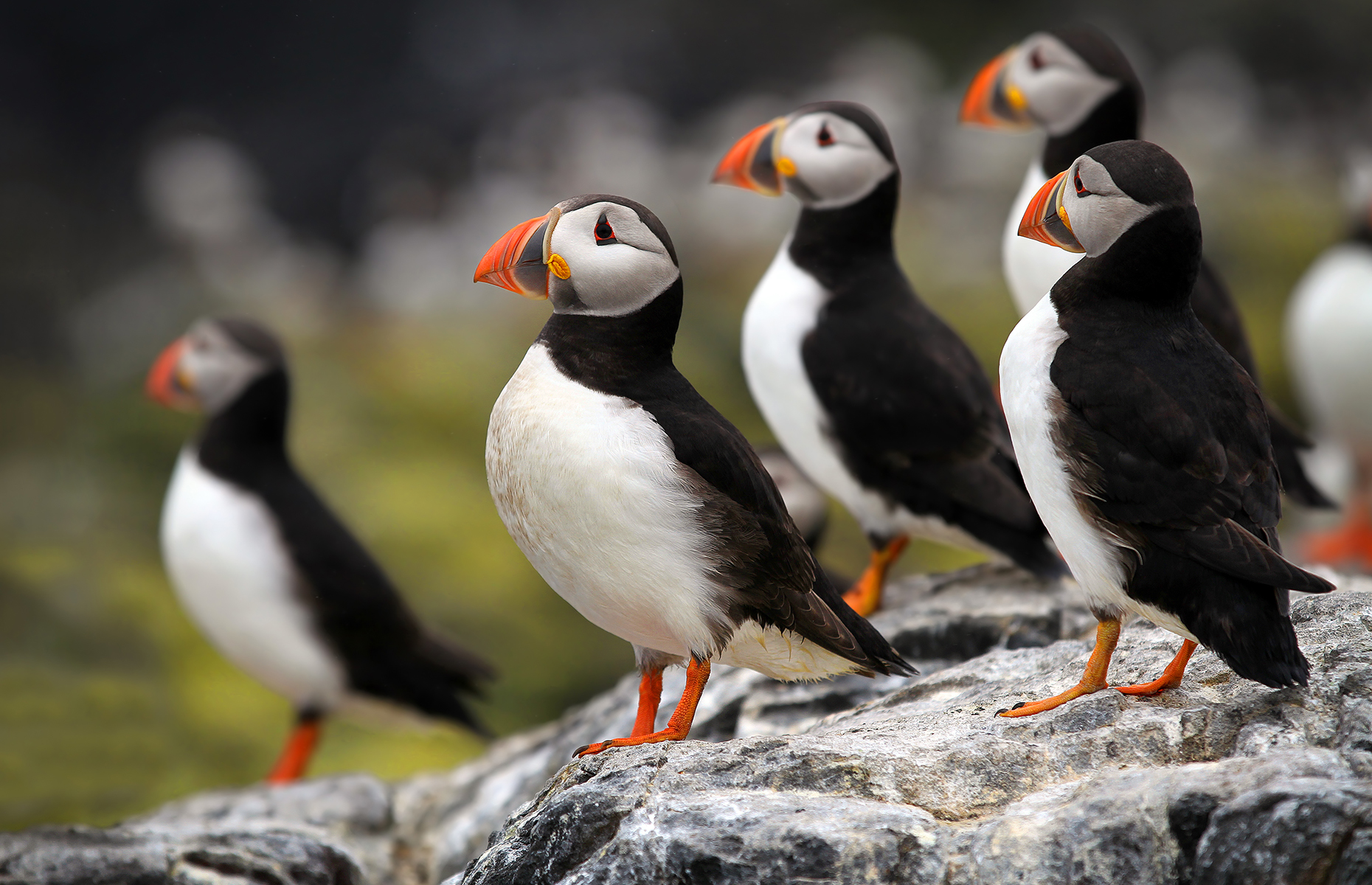 Mark Caunt/Shutterstock
4. It's where Robert Burns lived
Scotland's national bard, Robert Burns, may have hailed from Ayrshire just to the north, but in many ways his heart and soul belonged to Dumfries and Galloway.
He lived out his peasant farmer poet fantasy here at Ellisland, which you can still visit, and then went on to spend his last days in the largest town of Dumfries, dying tragically early at 37.
The Burns House is now open in Dumfries as a free museum, while the Robert Burns Centre also helps tell the story of this mercurial romantic poet.
5. It's home to book town
Wigtown is known as Scotland's 'book town' with very good reason as it was officially named Scotland's National Book Town two decades ago.
Visit at any time of the year and you can sift through the bookshops, meet writers and poets in the cafés and bars, then settle down with a good, if not great, book. The best time to come for real bookworms is during the Wigtown Book Festival.
The town and region in general also attracts a thriving community of artists.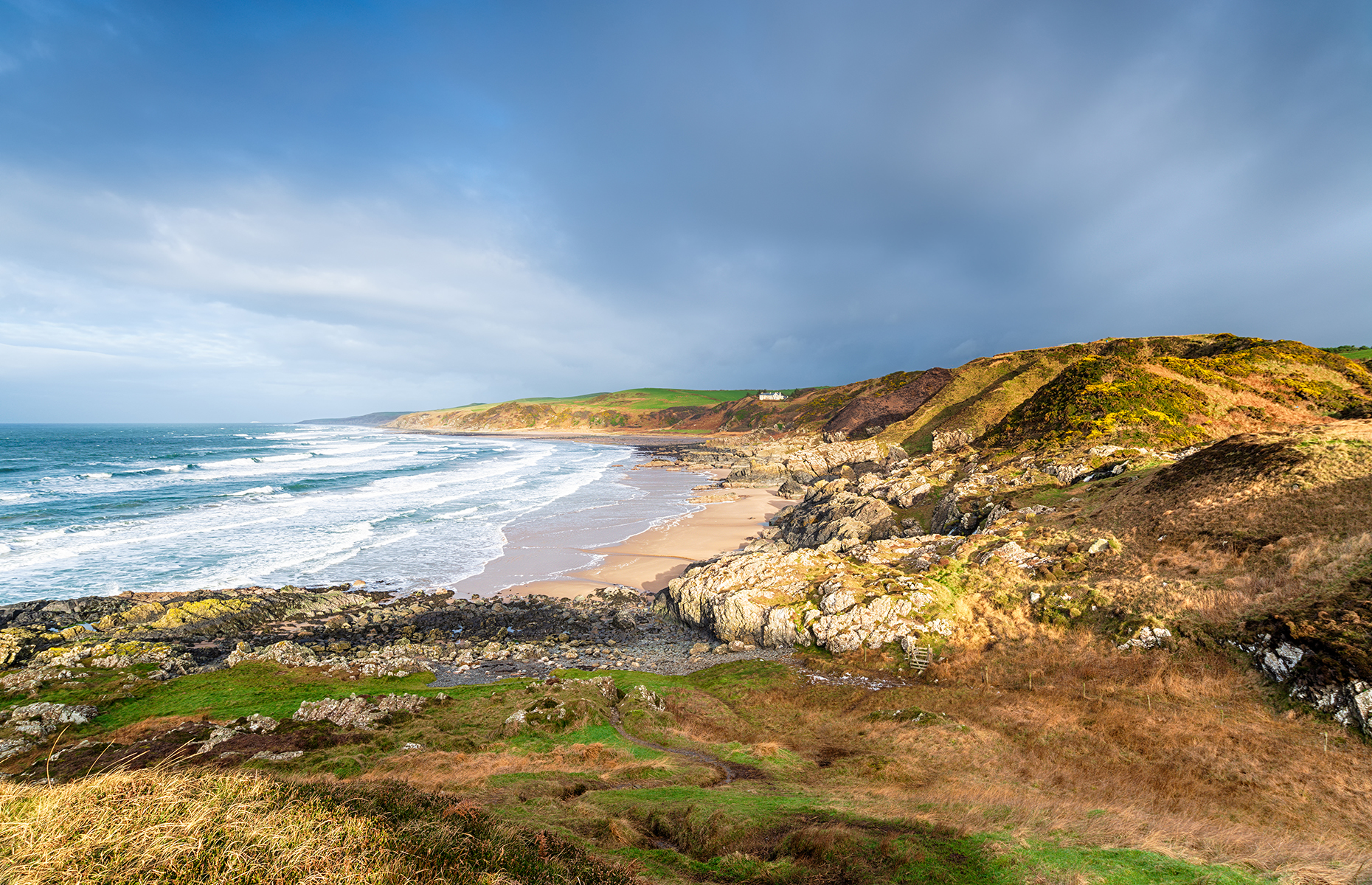 Helen Hotson/Shutterstock
6. You can't miss out on Rhins of Galloway
This western corner of Dumfries and Galloway has a windswept beauty that instantly beguiles. Stand on the sea cliffs here and savour views over to Ireland, the magical rock plug of Ailsa Craig and even as far as the Isle of Man. A great base is the trim whitewashed coastal village of Portpatrick. Here you can enjoy plump local lobster and other seafood delights in the local pubs and restaurants and then work off the lbs by tackling arguably the most scenic stretch of the Southern Upland Way.
READ MORE: BEAUTIFUL AUTUMN PARADISE IN THE NORTHEASTERN UNITED STATES
7. Some of the world's best food comes from here
Dumfries and Galloway dishes up the famous Belted Galloway beef, which is up there with Scotland's more famous Aberdeen Angus. Other interesting local producers include Galloway Lodge Preservesfrom Gatehouse of Fleet and Galloway Chillies, who make the delicious chilli orange preserve with citrus and lime.
We've looked at lobster already, but Marrbury smoked salmon is a real star too, arguably the finest smoked salmon in the country and that is saying something in Scotland. It is best savoured in the café at Carsluith Castle. Those with a sweet tooth will love Cream o Galloway, a top-notch ice cream.
The dairy farmers here have worked wonders to conjure up this superb sweet treat and also create a massively popular family visitor attraction laden with slides and huge climbing frames.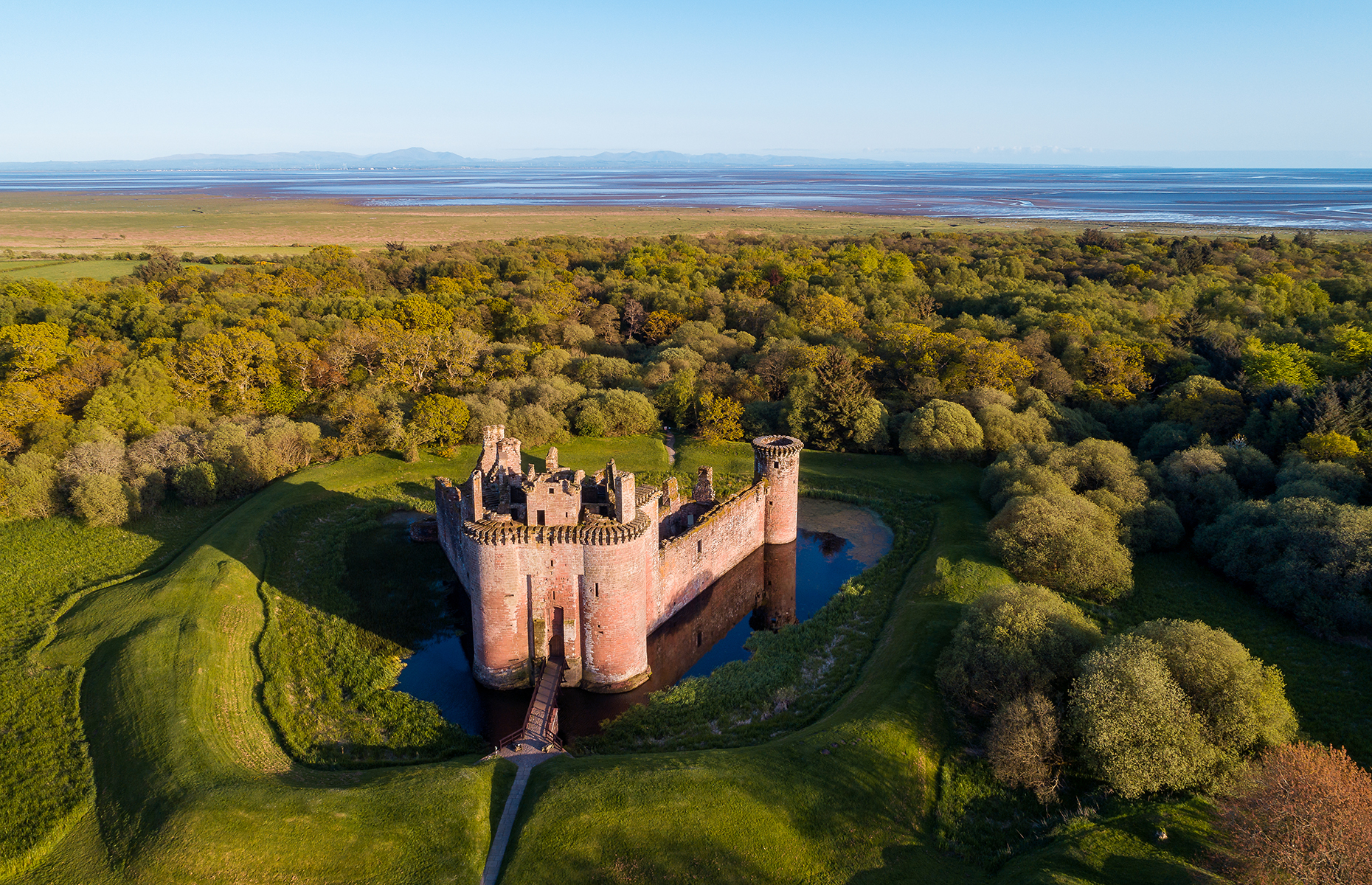 rphstock/Shutterstock
8. It has Scotland's only triangular castle
I'm tempted to say Britain's only, but I know for sure Caerlaverock Castle is the only triangular castle of its kind in Scotland. This is a proper old school castle complete with water in its moat and it still looks very imposing as you approach.
The visitors centre sets the scene nicely before you ramble across to the ruins themselves. My kids love that you can dress up in period garb and pose for photos. I loved the walking trails that sweep out all around and include the chance to see the ruins of an even older castle.
Lead image by Helen Hotson/Shutterstock