The tile-roof bridge of Luong Pagoda in Hai Anh Commune, Hai Hau District, Nam Dinh Province has existed for nearly 500 years.
Despite the impact of time, the bridge still keeps intact the ancient and unique architectural features of the 17th -18th centuries that show the artistry and skillfulness of artisans in the past.
The bridge is located about 100m along the path leading to Luong Pagoda so local people often call it the tile-roof bridge of Luong Pagoda. It is also called another name, the Luong Market bridge.
The bridge is not only used for transportation but is also a place for community cultural activities. Here, the local people often call a halt and talk with each other when they return home from the market, pagoda and fields.
According to ancient documents, the bridge was built in the 16th century, at the same time as Luong Pagoda. It crosses the small Trung Giang River that runs through Hai Anh Commune.
The bridge was designed in the style of "thuong gia ha kieu" (the house is above and the bridge is below) with a grass-covered roof. However, the bridge was repaired for the first time in the 17th century in order to be suitable to the landscape of Luong Pagoda. In 1922, it was restored for the second time and has an imposing appearance today.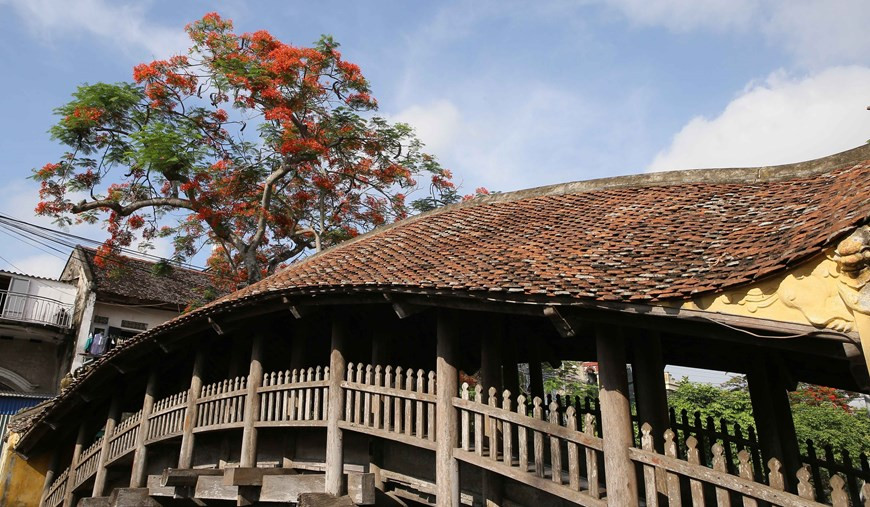 The bridge looks like a long tile-roof house with the upper part being a tile roof with a system of pillars and beams of a traditional house. The lower part is the bridge banisters and floor. The upper and lower parts are combined together using round pillars along the bridge's banisters and two gates at the two ends of the bridge.
The bridge consists of nine compartments built firmly on 18 square stone pillars. Above the stone pillars is the system of tie-beams and horizontal beams made from Lim (Erythrophloeum Fordi Oliver) timber that prop the bridge's girder and floor. The 2m wide bridge floor was made from Lim timber. The roof of the bridge is covered with dragon-scale tiles in the shape of a flying dragon.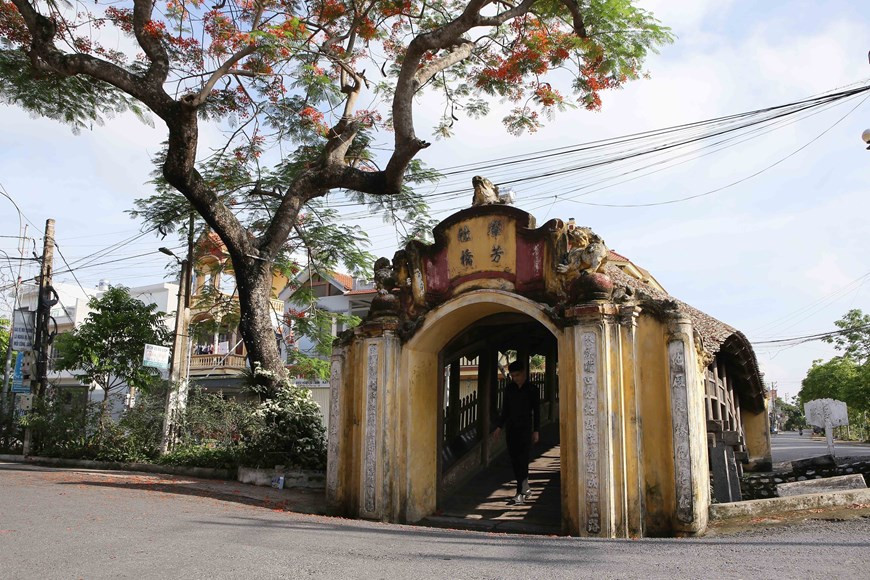 Although the wooden part of the bridge was carved simply, it shows the typical architectural structural style of the Vietnamese people, particularly through the arrangement of rows of pillars, the structure of beams and the technique of joining wood mortises.
The gates at the two ends of the bridge were built in an arch style with two rows of pillars inscribed with Chinese parallels. Above the gates are two lion cubs carrying a large letter that looks both familiar and solemn.
Like the Thanh Toan Tile-Roof Bridge in Hue and the Pagoda Bridge in Hoi An, the bridge of Luong Pagoda is one of the beautiful architectural works and typical ancient transport works remaining. It helps highlight the beauty of the complex of historical relics of Luong Pagoda and the Tran Family Worshipping Temple.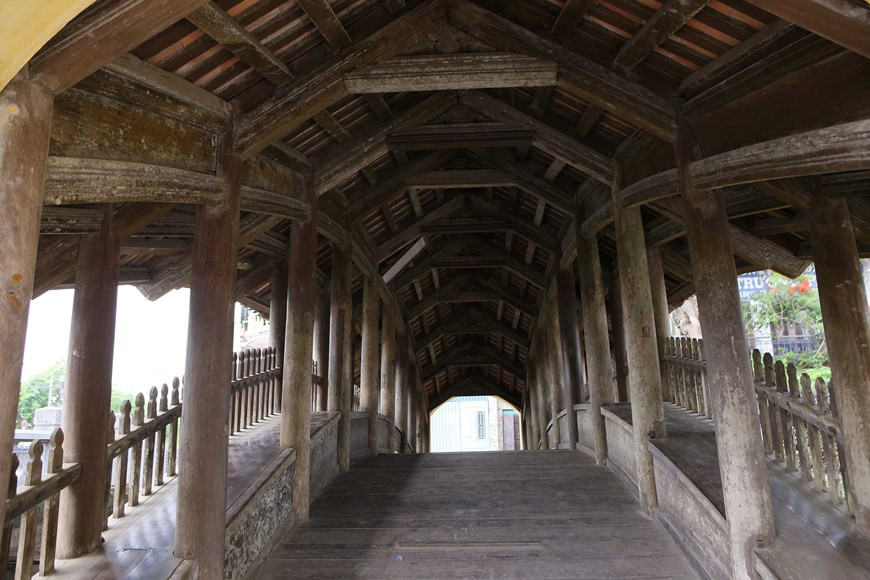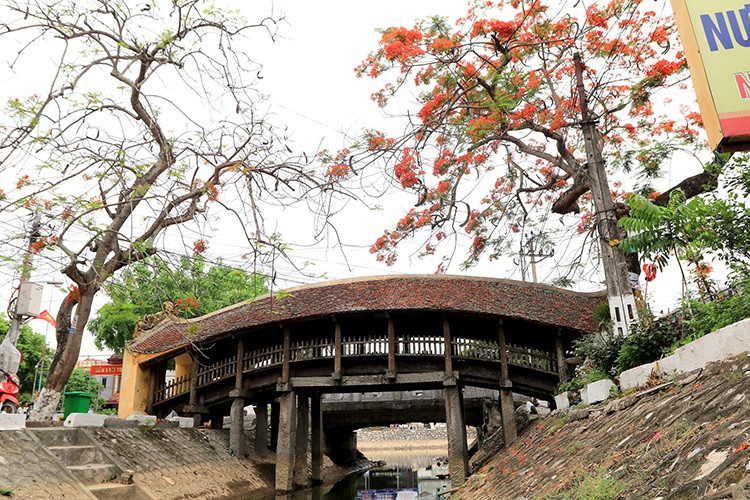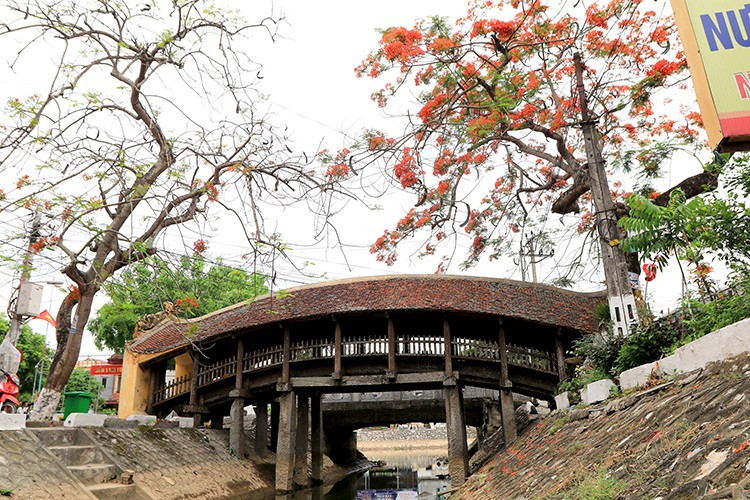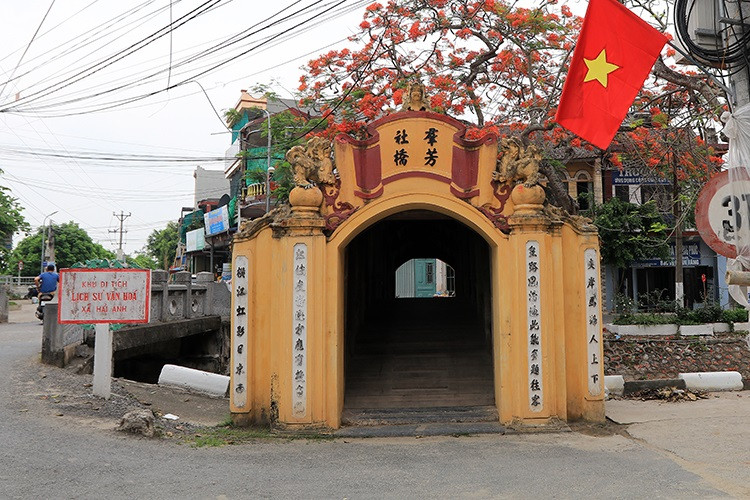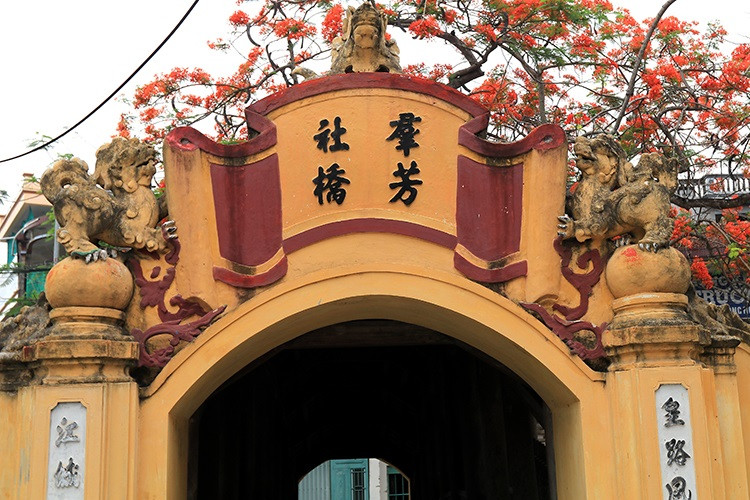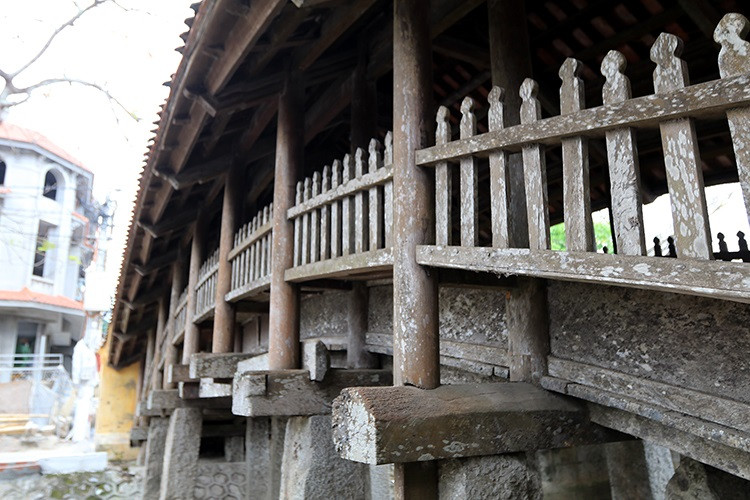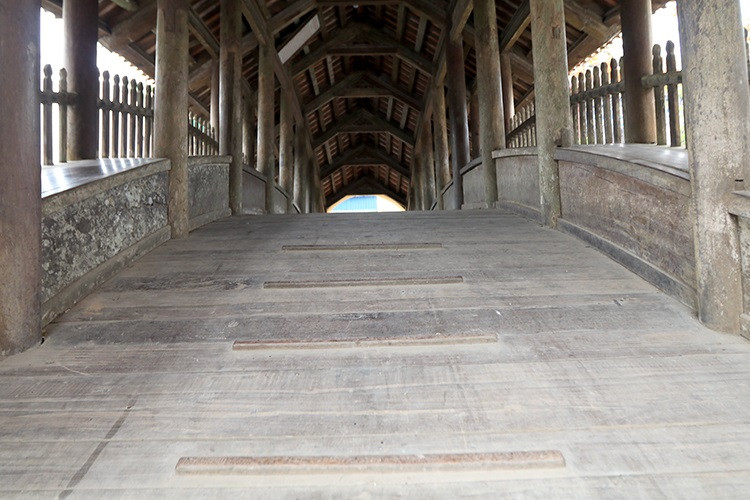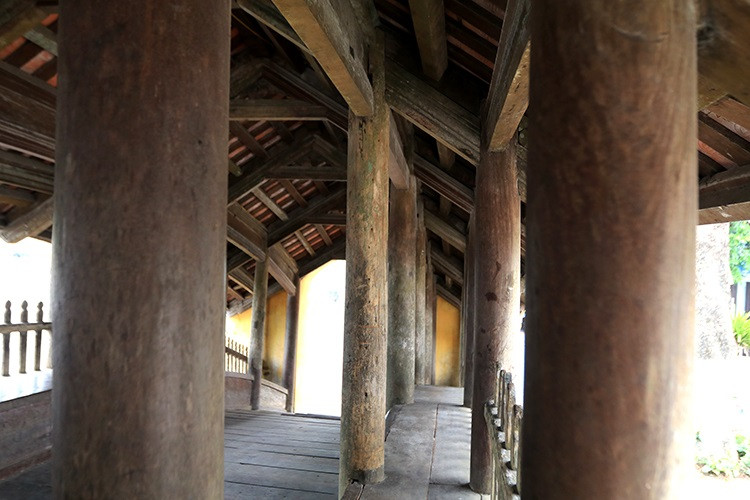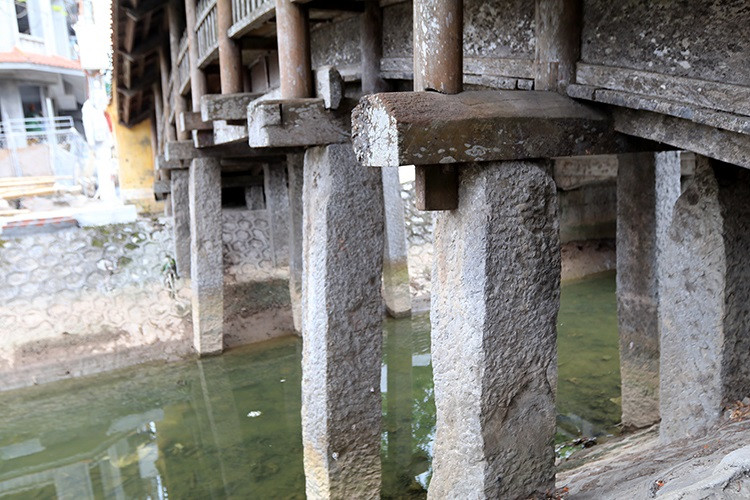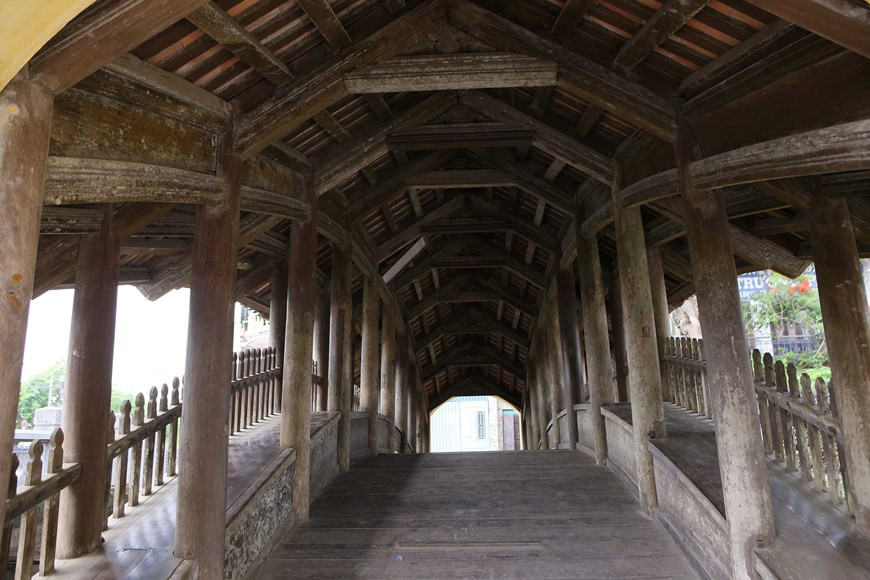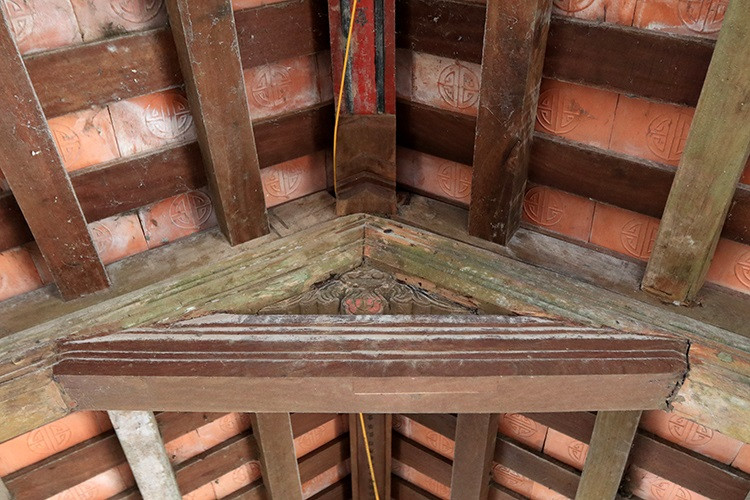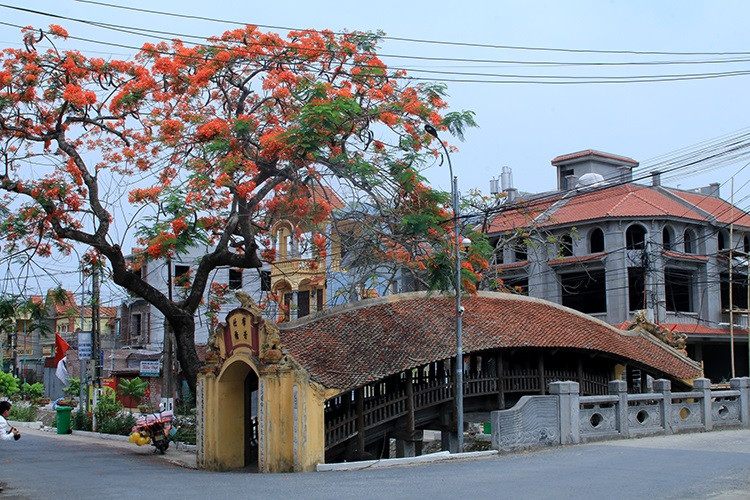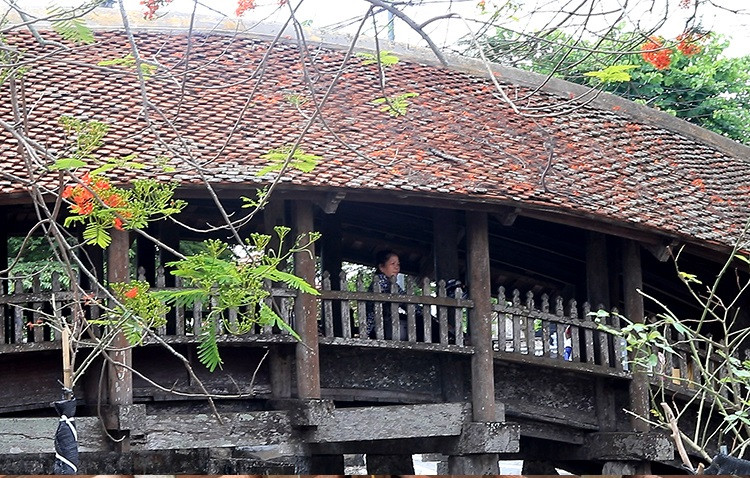 Mai Lan